Today it is my pleasure to Welcome author
Amy Ruttan
to HJ!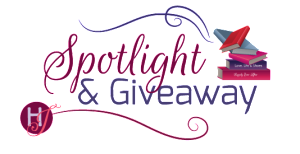 Hi Amy and welcome to HJ! We're so excited to chat with you about your new release, Tempting Nashville's Celebrity Doc!

Thank you for having me! I love stopping by Harlequin Junkie.

Please summarize the book a la Twitter style for the readers here: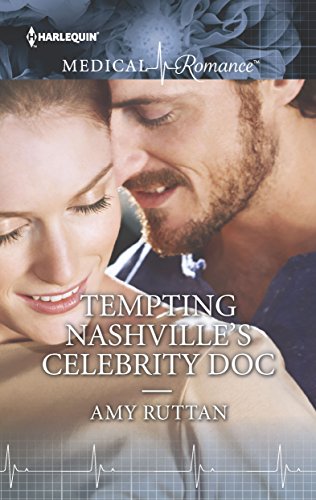 Reunion romance between the son of a country legend who doesn't want his father's spotlight & a surgeon who is looking for her own.

Please share the opening lines of this book:
"YOU CAN DO THIS." It was a reassurance she kept repeating over and over to herself. And though she didn't usually talk to herself in public, saying it out loud made her feel better.
Yeah, right.
Right now, standing here, all her bravado was fleeting as she stared up at the impressive entrance of the Cumberland Mills Memorial Hospital. "
Please share a few Fun facts about this book…
The inspiration for Reece's father came from visiting Memphis, in particular Graceland. I was never a fan of Elvis, but you can't deny the hold he has on people and still has on his fans.
I grew up watching Hee Haw, so this book was inspired by what I grew up watching and listening to. My father and grandparents introduced me to Cash, June Carter, Waylon, Loretta Lynn, Patsy Cline, Hank Williams Jr., Conway Twitty and Dolly Parton …to name a few.
I still love country music and when I was picturing Reece I pictured him to look like Tim McGraw.
I listened to the soundtrack Nashville while I was writing this book. The song, "No One Will Ever Love You" sung by Charles Esten & Connie Britton may have been replayed over and over again.
I've been to Nashville and it's one of my favourite places. Actually, Tennessee is one of my favourite states and one of the friendliest. And I was first inspired to write a book like this when I attended RT in 2014 and stopped in Nashville on my way down.
What first attracts your Hero to the Heroine and vice versa?
I think what attracts the two of them to each other is the fact that he doesn't care where she comes from. He helps her learn that it doesn't define her and she is unaware of who his father is, she sees him for he really is. No one had really seen him for who he really was. They just saw his father in him.

Using just 5 words, how would you describe Hero and Heroine's love affair?
Everlasting. It never fizzled out.

The First Kiss…
Their gazes met across the fire and it was as if an invisible tether reached out and bound them together in a shared moment, their voices melding and meshing together perfectly in sync. It made goose bumps rise on her arms. It carried her away.
And when the song ended, the magic didn't. His eyes were sparkling in the firelight, her heart was pounding in her ears, her pulse racing.
Run. If you know what's good for you. Run.
Only she couldn't run. She didn't want to run.
Before she knew what was happening he was setting down his guitar and closing the gap between them. His hands were cupping her face, his fingers brushing the nape of her neck, and then his lips were on hers.
Kissing her, making her melt into his arms in a heady rush of pleasure. And she knew without a doubt that this "kiss was not enough; she wanted more.
Without revealing too much, what is your favorite scene in the book?
Well, my all time favorite scene is the ending of the book, so I can't share that. My next favourite is where Reece sings one of his father's songs in a club. Someone recognizes him and he leaves, only to find Vivian waiting for him in the alleyway. They run off together to have some fun! I like that they're always there for each other, even after being apart for seven years.
What he'd done was foolish.
Just one night and he was standing in his father's shadow. He was no longer Dr. Reece Castle. He was Reece Castille, son of Ray Castille, and he would never measure up to his father's greatness.
He collected his guitar and went out the back of the bistro into the alley, keeping his hat low so that no one would notice him.
"Where you headed, cowboy?"
Reece was startled to see Vivian standing in the shadows. "What're you doing here? I thought you were going back to the hospital."
"I was, but then when I got halfway there I remembered the way your face looked and thought I should return. You okay?"
I'm fine.
"I wanted you to stay."
"And now?" she asked.
Leave.
He should tell her to go home. He should go home.
"I want you to stay."
A blush crept up her cheeks. "Good."
"Want to get out of here?" he asked.
"More than anything."
He took her hand. "Let's go."
If your book was optioned for a movie, what scene would be absolutely crucial to include?
Any scene where Reece is singing. If this book was optioned as a movie, I would want music in the movie.
Vivian watched with bated breath as he began to play the guitar and the lyrics of the song Gary had been singing a few nights ago, Ray Castille's song Only Hearts Are Broken, slipping from his lips, but what made a shiver race down her spine was that she heard Ray's voice in Reece. Which was eerie since Ray Castille had been dead for a long time, but it was as if he was in the room. She'd heard Reece sing before, but never really listened. It was eerie, hearing him sing like this. She'd never put two and two together before now.
And she wasn't crazy, as a few people around her began to gasp and whisper, but only for a few moments as they sat back and listened. Reece had the audience under his spell, as if he was weaving words which held them captive and enthralled.
Something she'd never seen him able to do.
He moved so quietly through the halls of Cumberland Mills. Almost like a shadow. He didn't speak out or step out of line. Most people thought he was harmless and didn't think twice about him, but she knew better. Vivian knew that he didn't take guff from anyone and he was fiercely talented.
Here, though, he had a commanding presence.
With his voice he reached out to the audience and ensnared them, holding them captive. It was mesmerizing and she was just as captivated as the rest of the audience. Just as spellbound. And when his performance finally came to an end there was a standing ovation, which she joined in.
Readers should read this book …
Pretty please? LOL
In all seriousness, if you like reunion romance and a second chance at love set in Nashville with a lot of country music influence, then this book is for you. Also Vivian and Reece have to face the ghosts of their past when it comes to their parents. There is a lot of forgiveness and love.
What are you currently working on? What other releases do you have planned for 2016?
I have a book out in November 2016 titled Unwrapped by the Duke. In January 2017 I'm in a quad with Annie O'Neill, Tina Beckett and Amalie Berlin. My book is the second book titled Alejandro's Sexy Secret. I just turned in my contribution to a Duet with Robin Gianna that will be out in Spring 2017 titled His Pregnant Royal Bride.
And right now I'm taking a slight break before I start to plan out more proposals. I've had a busy last year. I wrote five books in 2015 and this year I've written three.
Thanks for blogging at HJ!
Giveaway:

My giveaway is open Internationally. A print copy of Tempting Nashville's Celebrity Doc and some fun swag I picked up at Romancing the Capital and RWA Nationals.
To enter Giveaway: Please complete the Rafflecopter form and Post a comment to this Q:

Who is your favourite country singer or song? If you don't like country, how about favourite singer or song any genre.
Excerpt from Tempting Nashville's Celebrity Doc:
"VIVIAN HAD NO idea where he was taking her, but they were leaving Nashville behind them and she suddenly realized that they were heading out of town toward the woods northeast of the city.
"Where are we going?" she finally asked. "You're not taking me back to Kentucky, are you?"
"Kentucky?" he asked, confused.
"Don't you remember that cabin in the woods?" And the night they'd spent wrapped in each other's arms.
"Oh." His expression changed and he cleared his throat. "No, we're not going up to the Smoky Mountains."
"Are you taking me out to the woods to murder me now that I know your secret?" she joked, trying to ease the tension.
"No." He looked at her as if she was crazy.
"Don't look at me like that. You're the one being mysterious."
"You want to know where we're going?"
"Yes."
"My cabin up in Hendersonville."
"Your cabin?"
"Yeah, I bought it five years ago and restored some of it myself. It borders Johnny Cash's land—well, not his land anymore."
Vivian cocked an eyebrow. "You have hidden depths."
"Cash is my favorite singer."
"Not your father?" she asked.
"No," Reece said quickly. "If you don't mind, I don't want to talk about him. I've had enough of talking about him tonight."
"Sure thing." She understood that. She didn't like talking about her father either. It made sense why she and Reece had connected right from the get-go. She'd never known why, but hadn't questioned it.
They'd had so many good times together and worked well together. Reece had been her closest and best friend, but it was apparent she'd never really known him. Not at all. Just like he hadn't really known her.
No one really did and it was better that way because she didn't deserve to have anything more than what she had right now and she wasn't sure she could trust anyone with her heart. Not after watching her mother's heart break over and over again through the years.
He turned down a wooded path that was switchbacks through the woods until they came to a small clearing, where a cabin was lit up. As if expecting someone to come. She realized it was more than just a cabin he visited occasionally. This was his home.
"You live here?"
"I do."
"I thought you'd live in the city. Maybe in your family home."
Reece snorted. "It's a shrine to my father now. Sorry, a museum. I prefer this. My grandfather had a place like this. I spent many a happy summer here, until he passed from Alzheimer's."
"Well, now I know why your focus has been on that."
He nodded. "I loved my grandfather. He led a simple, humble life I appreciated and one I wasn't exposed to very often."
He parked the truck and Vivian stepped outside and stared up at the night sky. She could see the stars without the light pollution from the city. It was beautiful. She could hear the gentle lapping of water against the shore. It reminded her of that Kentucky cabin and it made her heart skip a beat, remembering what had happened there.
Even though she hadn't wanted anything more than a fling, that cabin in Kentucky was the place where she'd lost her heart. Where their six-month relationship had started. She'd never told him that, though; she'd kept that to herself. She couldn't help but wonder when he'd bought this place, but she didn't want to know the answer.
It would just remind her of the pain she'd caused him. Of the love she had never deserved to have.
"Feel like a marshmallow?" Reece asked, intruding in her thoughts.
Vivian chuckled, the silly question shaking away all those guilt-ridden thoughts. "How random. I can honestly say that I've never been asked that before. Are you offering me a marshmallow?"
Reece grinned. "I am. I was thinking about having a fire and roasting a couple."
"Well, I'm going to pass on the marshmallow, but a fire sounds heavenly."
He shrugged. "Suit yourself, but you don't know what you're missing. The best thing in the word is a burnt marshmallow."
Excerpts. © Reprinted by permission. All rights reserved.

Book Info:
An enticing reunion…
Renowned neurosurgeon Vivian Maguire knows everything there is to know about the human brain. But when she returns to Nashville—and the man she left behind seven years ago—it's her heart that suddenly occupies her every thought.
Dr. Reece Castle has made a name for himself as a premier neurosurgeon to the stars, yet Vivian's return brings him crashing back to reality. Because every glance and unwitting touch tempts him to risk his heart for another chance with the one that got away…
Book Links:

Meet the Author: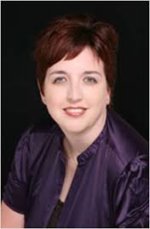 Born and raised just outside of Toronto, Ontario, Amy fled the big city to settle down with the country boy of her dreams.
After the birth of her second child, Amy was lucky enough to realize her life long dream of becoming a romance author. When she's not furiously typing away at her computer, she's a mom to three wonderful children who use her as a personal taxi and chef.
Website | Facebook | Twitter |