Today it is my pleasure to welcome New York Times eBook and USA Today bestselling author Marata Eros to HJ!
Hi Marata, Welcome to HJ
Hi Sara and thanks for featuring me!
What would you say are the defining characteristic of your novels?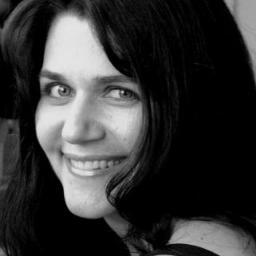 The predominate themes in my books are dark suspense and romance. I have not really characterized my work this way, but my readers often do so their opinion stands!
5 best things about being a writer?
1) People reading my work!
2) Interacting with my readers.
3) Creating something I'm meant to do.
4) Making a living at what I love.
5) Doing my job anywhere.
If you were a heroine in a book, your character would be – The girl next door, the damsel in distress, Kick-butt take charge heroine or the aloof ice queen and why?
Ooh, how I long to be aloof! It'll never happen and I'm unfortunately assertive so my vote's for the Kick-butt, take charge heroine! Why? Though I envision being saved by a worthy alpha stud, I'd like to think I'd have a chance to save myself. At the very least, I could talk the bad guy into a nub in a dark corner somewhere.
Let's talk about your newest release: A TERRIBLE LOVE
If you had to summarize A Terrible Love for the readers here…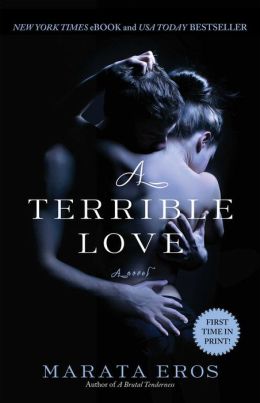 A tale of dark romantic suspense about a ballerina hiding a brutal secret that ultimately reveals her true love.
Please tell us about the characters in your book.
Devin "Cas" Castile is an alpha male hero that is brooding, keenly intelligent and reacts in a raw and spontaneous way. Cas is driven by logic and ruled by emotions because he's very passionate. Jess "Jewell" Mackey has lost herself in the role of hiding college student and devoted ballerina. She's shy and cautious but when she meets Cas, he forces the passion inside her to come to life again.
What scene did you have the most fun writing? Why?
Oh my, it'd definitely be the closet scene. It's always fun to write a little aggressive romance- lol:
I don't know who moves first but before I can take my next breath I'm in his arms, his fingers tearing out my damp braid and plowing through my long hair. He holds my face, slamming his mouth against mine until I groan and open it for him. His other hand goes to the small of my back, then dives down to my ass as he lifts me against him, my legs automatically winding around his waist.
"Where?" he asks breathlessly. I utter some unintelligible sound in the back of my throat as he presses me against the wall, fiddling with a knob, and then I'm inside a dark, confined space; the sharp smell of pine and cotton fills my nostrils.
"No!" I half shout.
"Yes!" Cas says, his forearm an ass rest as his tongue moves over my collarbone….
What scene was the hardest to write? Why? 
This is a tiny bit of a spoiler but when Jewell finds out someone she trusted is actually an enemy, it causes Jewell's foundation to crumble. I really felt for Jewell's devastation as she realized friend was foe:
I swing my face around and see @@@; relief floods my system.
"Get that bitch before she makes noise," I hear Thad tell @@@, and something dies inside me when he spares me a brief glance.
His smile never reaches his eyes. Those unnerving eyes sweep over my imprisoned body and then he is after Shelby. She's fast, I can hear her footsteps as she runs, his pounding after hers.
I listen to them down the hall from where I stand in my room when @@@ catches up to Shelby.
She never stood a chance, and the blood roars in my ears like a river of fear, capsizing me inside the gray waters of my mind, the black eating the edges like the caps on top of the water as they drive higher.
@@@ enters the room as quietly as he left, carrying an unconscious and bleeding Shelby over his shoulder.
The emotional roar inside me has no bounds; my betrayal and misery are so acute I can hardly breathe….
Who would you cast in the role of your characters if your book was optioned for a movie?
Thanks for that question because I'd love to see A TERRIBLE LOVE become a TERRIFIC movie! I know who Mitch would be: Benedict Cumberbatch. I know he could do him right! Henry Cavill of Man of Steel fame is SO Cas! SO! lol. For Jewell it's definitely Natalie Portman. She's done ballet for her role in Black Swan (though I didn't see this movie) and has the physique that is Jewell. Hollywood can figure out her hair color….
What are you currently working on? What other releases do you have planned for 2013 into 2014?
I'm working on a fourth book that would follow THE DARKEST JOY, (releases Feb. 18, 2014). Marata is my pen name and I have a book set to release under my real name in early October, BLOOD CHOSEN. Under Marata, I have a dark erotic novella titled BROLACH that will be released around Halloween. I'm also working on a dark romantic novella series featuring monthly installments titled THE TOKEN. I'm really excited about exploring this story series!
Where can readers get in touch with you?
I am a very active social networker and can be found daily at the following locations:
Facebook: https://www.facebook.com/pages/Marata-Eros/336334243087970
Blog: http://marataeroseroticaauthor.blogspot.com/
Twitter: https://twitter.com/MarataEros
Pinterest: http://www.pinterest.com/marataeros/
Thank you for stopping by HJ!
Thank you for featuring me on HJ!
GIVEAWAY:

2 Print copies of A TERRIBLE LOVE
To enter Giveaway: Please complete the Rafflecopter form and post a comment to this Q:

Do you think it's possible to be so caught up in earth-shattering chemistry that you'd risk your life to explore it? Why?
Excerpt
Then an extraordinary thing happens. When it is my turn I float up the steps and onto the temporary stage as they put on Moonlight Sonata by Beethoven.
It's from before.
The notes breathe through the auditorium, making the fine hairs of my neck stand at attention. The music robs me of thought, forcing my body to execute moves I forgot I knew. My arms sweep, and I pirouette, spinning and snapping my head to find my corner. The soreness from earlier melts away as my body heats with familiarity. As I whip my leg up, my foot is parallel to my head for a fraction of time and then I land softly, only to immediately rise to the balls of my feet as I approach the judges with their riveted stares. The length of the song and its sad ending beg my limbs to undulate in a perfectly timed flutter of classic swan arms. I draw nearer still while keeping my elbows level as my arms float in a wavelike pattern and the balls of my feet propel me forward just as the final piano notes fall.
Then once more their sorrowful notes swell and fill the auditorium in melancholy triumph.
I stop, dipping into a graceful plié, and assume first position.
My hands are cupped slightly and I tilt my head, looking off to the right of my position.
The utter lack of noise causes me to look at the judges as I relax my shoulders and my hands drop gracefully to my sides.
They have stood and every eye is on me. Including the gray gaze of a certain hunk named Mitch.
When the applause breaks out I don't know whether to cry or run.
In the end, I stay.
My eyes scan the crowd and notice the one person who does not clap.
A man leans against the back of the cavernous gym auditorium, his black eyes seeming to attack me, and I take an involuntary step backward from the burning intensity of his gaze.
Carlie interrupts the moment, throwing herself at me.
"I knew you could," she whispers, strangling me in an epic hug that cuts off my airway.
I gently push her away and look for that disconcerting male presence. Intense.
But he is gone.