Today it is my pleasure to Welcome author
Jade A. Waters
to HJ!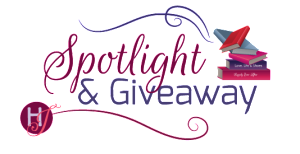 Hi Jade and welcome to HJ! We're so excited to chat with you about your new release, The Assignment!
Please summarize the book for the readers here: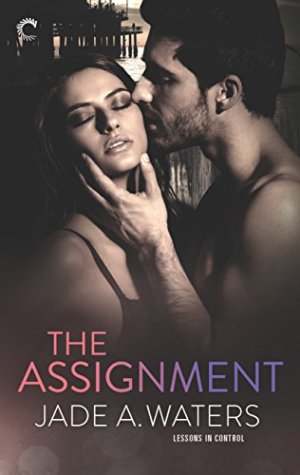 The Assignment is an erotic romance that follows Maya Clery, a woman who's worked very hard for her independence after a troubled past, so her freedom is extremely important to her. She's got fabulous friends, an active life, and a rewarding job as a social worker, and she's happy as ever. Then she meets Dean Sova. He's sexy, charming and dominant, and he strikes Maya as the perfect sexual partner for her. When he issues Maya an assignment—the first of many that tap needs, fantasies, and submissive urges she's convinced herself were just random experiences in her distant past—she must summon the courage to overcome her inhibitions. And while she and Dean explore an intense dynamic that's fairly new to both of them, they test their limits to discover there's much more between them than they first realized…

Please share the opening lines of this book:
I'd long believed life was like a giant box of opportunities, just waiting for people to rummage through and take them.
This was what I was gearing up to tell Selby about my fling last Saturday once she returned from helping her boyfriend with their annual barbecue. Alex had given her a smack on her ass in appreciation of the burger patties she'd delivered as he worked the grill, and her face was still crimson by the time she sat in the lawn chair beside me.
Please share a few Fun facts about this book…
The Assignment is set in the Northern California Bay Area—my home for the last 23 years, and an area I absolutely adore. I wanted that love to shine throughout the series through Maya Clery's own appreciation of the region.
I had far too much fun researching the social work field for Maya's job scenes. In fact, I still have all the counseling handbooks I downloaded saved to my hard drive!
I spent about six months pondering what I wanted to write for my first novel, because I'd been living in short story land for a long time and was ready to try something new. Once I came up with the idea for The Assignment, the novel just poured out of me—in a whopping seven weeks (including outlining).
Please tell us a little about the characters in your book. As you wrote your protagonist was there anything about them that surprised you?
Maya Clery is a sassy, confident, and fiercely independent woman in her early thirties, who is both comfortable with her sexuality and not afraid to play. Her motto is freedom—to the point that she's tattooed this slogan in Greek on her body—and it's why her self discovery through the novel is so important. She's aware her past has affected her, but not that certain urges she harbors really have nothing to do with her past, and rather, who she truly is and what she wants. I knew this about her before I began writing her, but watching her grow and morph through this deep personal challenge was, in many ways, liberating for me as an author, too.
If your book was optioned for a movie, what scene would you use for the audition of the main characters and why?
Because the actors playing Maya and Dean will have to have intense chemistry and will share some smokin' hot sex scenes together, and the characters end up connecting far more on an emotional level than they originally intended, I'd ask the actors to audition with a scene in Maya and Dean's second official date. Dean has just issued Maya another assignment that she's not only conquered, but one-upped him on…but she's a little thrown by how it makes her feel. In this moment of negotiation, the actors (particularly whoever is auditioning for Dean) will need to show emotional vulnerability and softness at the same time Maya is trying desperately to maintain her sassiness.
Movie snippet:
"We're experimenting, so I remind you this can stop. You can stop at any time." Dean lifted one hand to my hair and tucked a strand behind my ear, waltzing me across the floor. "I'm excited to do more with you, though. To test us both."
"And what's your test?"
He noticed my flippant response and squeezed me tighter, his cock solid through our layers of clothes. "My test is restraint."
I bit down on my tongue.
"I don't know what it is about you. From the minute I saw you in that lawn chair, I've wanted to put my hands, my lips, on every single inch of you."
I hung on to the fabric of his suit. The raw nerves I'd had since I left the bathroom ached for attention, making it impossible to see clearly, to think about anything beyond this man and what he did to me. "Sounds pretty serious, Dean," I whispered.
"It is serious, beautiful," he said.
What do you want people to take away from reading this book?
I think some of the most important things Maya learns in the course of her relationship with Dean are that you can rewire inhibitions and fears, that submission is by no means weak, and that vulnerability is sexy. These two are both learning and exploring a world they're intrigued by and yet not all that familiar with, and that's something I wanted readers to be able to connect to—the taste of adventure in sex that is both intense and playful, but that can even challenge the way you think. Oh, and of course, that expressing your desires is also sexy!
What are you currently working on? What other releases do you have planned for 2016?
Currently, I'm finishing up revisions to The Discipline, which is the sequel to The Assignment and out in March. I'm also finalizing the manuscript for book three, The Reward, out in June. It's a very exciting time!

Thanks for blogging at HJ!
Giveaway:

Digital copy of THE ASSIGNMENT by Jade A Waters
To enter Giveaway: Please complete the Rafflecopter form and Post a comment to this Q:

Maya's past has led her to a life motto that shapes much of who she is and what she does. Do you have a motto for your own life? What is it?
Excerpt from The Assignment:
I lost track of time once we left the table. There was an abrupt wave at the hostess, a quiet walk across the wooden slats of the pier and an awkward wait for the elevator. Dean didn't take his eyes off mine as three other people boarded with us. His chest kept lifting, widening like a promise of what would happen the moment he had me alone. When the elevator doors parted on our floor, he looped his arm in mine and tugged me close.
The earlier tease had me ready and curious. The alcohol in my body didn't hurt either, and as Dean led me down the hall, I pinched his side playfully.
"You're so serious. Are you always like this?"
He backed me against our suite door, twisting his mouth while he fumbled in his pocket for the key. "Honestly?" he said.
"Yes."
"I'm incredibly turned on and trying not to fuck you right here in this hallway."
"Oh."
He had the key out in the next second and swiped it over the sensor. The lock process lagged, but Dean moved ahead anyway, blocking me between him and the door. His cock was firm on my belly, his hips urging me.
"I want you," he said.
The door fell open as he lowered his lips to mine, and he had to catch me when I tumbled backward. Then it was a race—Dean slamming the door and yanking me against him, his hands cupping my ass, his mouth taking mine in a more masterful kiss than he'd bestowed me with before dinner.
I sucked in a breath, lost in the movements, the force of his lips. His body overpowered me, a mass of muscle that smothered and caressed. I rocked up my hips and he groaned, one hand sliding between my cheeks and the other gripping my waist, my back and my shoulder. When he twined his fingers in my hair, he jerked back my head.
"Wait," he said. I froze, my lips parted.
What the fuck? "I—"
"Shh." Dean tightened his hold on my hair, and my heart pounded loudly. He pulled my head farther back, exposing more of my neck. "Fuck, you're irresistible. I just want to slow down and take you all in."
I'd never had a man look at me as entranced as Dean did now, and it made my knees wobble. He jarred every nerve when he breathed down over my face.
"Tell me what you want," he said.
What could I say?
"We're not moving until you speak. Be direct. Explicit. Like your assignment."
I panted, loving the rise and fall of his chest. "I want you to kiss me."
"And?" Dean wrapped his hand around my ass and clasped me tighter, as if we could get any closer. I shivered at the leap of his cock against my stomach and his fingers inching my skirt up while he waited.
"I want your tongue."
"Where? Be direct, Maya."
Excerpt. © Reprinted by permission. All rights reserved.

Book Info:
What would you do if someone offered to fulfill your wildest fantasies?
Seductive.
Charming.
Dominant.
Dean Sova is everything Maya Clery craves. From the first touch, their connection is intense. After leaving her troubled past behind, Maya thought she was happy—she is happy—but meeting Dean forces her to acknowledge dark needs she longs to explore yet has never had the courage to face.
Her perfect match, Dean encourages Maya to set loose the submissive urges inside her in a series of assignments intended to open her mind and test the limits of pleasure…but Maya isn't sure she can fully let go of her inhibitions.
What would you do if someone offered to fulfill your wildest fantasies?
The answer seems obvious. You take the offer and hope the price isn't too high.
You can find THE ASSISNMENT on: Amazon iBooks Barnes & Noble Kobo Google Play


Meet the Author:
Jade A. Waters is an erotica author and poetess in sunny California. A lover of candy, coffee, dancing, and endless karaoke, she is happiest when surrounded by words—be they on the page or shared in good conversation. Her short fiction and poetry is featured in over a dozen anthologies from Cleis Press and Stupid Fish Productions. The Assignment is Jade's debut novel, and currently, she's hard at work on the next book in the Lessons in Control series from Carina Press.
Visit her at http://jadeawaters.com, or follow her at http://twitter.com/jadeawaters.