Today it is my pleasure to Welcome author
Rachel Van Dyken
to HJ!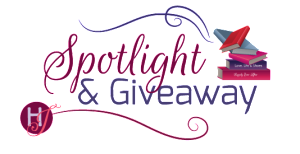 Hi Rachel and welcome to HJ! We're so excited to chat with you about your new release, The Bachelor Auction!
Please summarize the book for the readers here: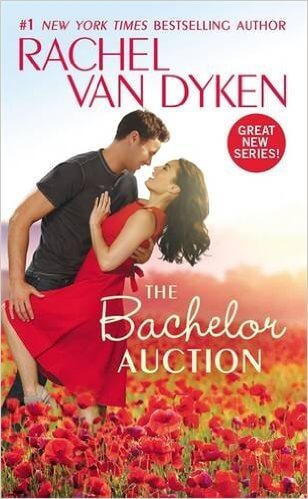 Yes man Brock Wellington gets forced into a Bachelor "Auction" by his meddling grandfather with the help of another matchmaker and falls for the one girl who he knows he can never have unless he's willing to say no to his grandfather–at risk of giving him a heart attack. The Bachelor Auction is fun twist on Cinderella with a sexy alpha male and the girl he can't resist–even though he should.

Please share the opening lines of this book:
"He's senile. Last night he asked if I believed in unicorns." Brock suppressed a groan at Bentley's insensitive statement.
Excerpted from THE BACHELOR AUCTION by Rachel Van Dyken. Copyright © 2016 by Rachel Van Dyken. Used with permission of Grand Central Publishing. All rights reserved.
Please share a few Fun facts about this book…
There are actually three Alpha males, Brock and his twin brothers! There is a cameo from Grandma Nadine (The Bet series). And I dreamt about the first third of it before writing it.
Please tell us a little about the characters in your book. As you wrote your protagonist was there anything about them that surprised you?
Honestly it felt like the biggest protagonist was the hero, almost like he was fighting against himself. It's very interesting when you write a book and suddenly realize that the hero is also the villain, his own worst enemy and I think sometimes that's true in real life. We are our own worst enemies. It surprised me how "happy" he was with the status quo because he was so worried about losing people he loved, his capacity for love was always huge but fear always won out.
If your book was optioned for a movie, what scene would you use for the audition of the main characters and why?
The excerpt I shared where the characters are playing checkers is one of my favorites! You have Brock who's completely obsessed with Jane (meanwhile she's kicking his butt at the game) and each brother who's watching and trying to meddle in Brock's life. I love using secondary characters and think that they a lot of times drive a story, so I think this scene would be hilarious to watch but also a great scene to see how each character plays off of one another.
"He's going to lose," Bentley announced, tossing more money into the pot. He and Brant had started betting once they heard that Brock and Jane were playing checkers, and now they were sitting on Jane's bedroom floor being annoying as usual.
They had gone from making a simple five-dollar bet to five hundred dollars.
Which, all things considering, was pretty tame for his brothers, given the last thing that Bentley had won was an ass.
"Shh, you just take your time," Brant coached Jane. "In and out, there you go, deep breaths, make your decision then stick with it, stick it to him hard." He gave Brock a wicked smirk and mouthed fuck you.
"Don't listen to Brant, Brock. Just focus."
Jane moved her black checker forward. It was a bad move; he could easily jump it, so clearly he was missing something. He glanced around the board. "
"Impossible. She'd just given him the game!
And this was their tie-breaking game.
The first she'd won.
The second he'd won.
"You've just lost." Brock smiled arrogantly.
Her poker face stayed completely unreadable as she gave him a noncommittal shrug and glanced down at the board. "Then move."
He moved his red checker, hopping over the black and stealing it. "The way I see it, you have two left. I have three."
"Mmm-hmmm." She smiled sweetly and then, very quickly, jumped one of her other black checkers, one he hadn't noticed because he'd been so focused on that damned stupid move she'd just made. All in all he lost two checkers. Leaving him with a lingering thought that he'd completely underestimated her ability at board games. "What was that? About losing?"
"Son of a bitch!" Bentley yelled. "The hell, man! I told you to focus!"
"You mean you saw that?" Brock roared.
Bentley held up his hands. "Rules are rules, no audience participation."
"Thank you." Brant grabbed the pot of money on the floor and threw it in the air. "Hey, if we have dollar bills I bet the cock will dance for us."
"Brock rolled his eyes. "And Grandfather wonders how you guys end up in every newspaper in the country."
Bentley shrugged. "We're hot and rich. Two plus two, man; two plus two."
"It's good that humility runs in the family." Jane nodded while Brant gave her a kiss on the head and a pat on the back, like she'd just won him a freaking car or something.
"How's the ankle?" Bentley moved to her side. There were entirely too many people in this room. Brock wanted to shove everyone out but that would look bad. Him forcing his brothers to leave so he could do what? Kiss her again? Stare at her? Watch her kissable lips pout?
"It's good." Jane yawned behind her hand. "Sorry, all the excitement must have worn me out."
"Checkers. Almost like running a marathon with your hands." Bentley winked. "Lay down; it's dudes' night to clean up."
Brock had no choice but to stand.
And follow his brothers out of the room, shutting the door quietly behind him.
But the minute he turned from the door, both Brant and Bentley gave him dumbfounded looks. "What?" He crossed his arms. "Why are you both looking at me like that?"
"You're an idiot." Brant shook his head slowly. "Did you really just…leave?"
Brock glanced back at the door then back at them. "She said she was tired! She yawned!"
"That doesn't mean you leave!" Bentley slapped a hand to his forehead. "You're such an idiot."
Brant just continued shaking his head in disappointment.
Brock lifted his hands into the air. "What the hell was I supposed to do? Fluff her damn pillow?"
"Yes!" They both yelled in unison.
"Offer a massage," said Bentley.
"'Do you need a glass of water?'" offered Brant.
"'More blankets?'" added Bentley.
"How about a fucking bedtime story?"
"What's that? You want me to stay with you until you fall asleep, get naked under the covers? What? You want me to touch your sweaty naked body and—" Bentley had always been the storyteller in the family.
Brant coughed.
"Sorry." Bentley exhaled. "I got carried away." He pointed in Brock's direction. "Stupidity does that to me."
Brock ran his hands through his hair and turned to re-open the door.
"No!" Brant shoved him back. "It's too late. Now you seem creepy and unsure."
Bentley nodded his head in agreement. "Completely wasted opportunity. I've never been so disappointed in a brother, and I live next door to this asshat."
"Thanks, man." Brant nodded.
"Anytime." Bentley flashed a smile. "Brock, go to bed. Think about all the bad choices made in just the past ten minutes and for fuck's sake fix them. Do you really want to spend the next seventeen days without seeing her naked?"
"It's not about that," Brock said defensively.
"Even better." Brant suddenly grew serious. "Even better."
"What the hell is that supposed to mean?" Brock clenched his fists.
"It means"—Bentley stood between them, pressing a hand against Brock's chest—"that it's about damn time you do something for you. Not for us. Not for our dead parents and sure as hell not for Grandfather, but for you. And that girl in that room? She's for you."
Stunned, Brock could only gape at Bentley as if his brother had grown two heads.
"There's always tomorrow," Brant encouraged. "'Night, guys."
"There isn't," Brock whispered under his breath. "We aren't promised tomorrow."
Bentley paused in the hall, his expression pained. "Then why the hell are you allowing someone else to control your life? If you died tomorrow, what would people remember about you? How easygoing you were? How controlled? How rich? Is that what you want, boring Brock?"
The old nickname was a solid hit to his chest. His brothers hadn't called him that since college.
"Well?" Bentley's eyebrows shot up. "Boring Brock would walk away, but I don't think that's what you want anymore."
"It's all I know. It's for him. For them."
"Never for you." Bentley sighed. "Look, man, I get it, believe me. I get the pressure, but do you ever wonder who put it there in the first place? Because the way I see it, it sure wasn't Grandfather. It was a scared twelve-year-old boy who took the baggage and cheerfully carried it out the door, refusing to let anyone help him along the way. And for what? Did anyone throw you a parade? Did anyone notice how hard it was? No, just you."
"When the fuck did you get so wise?"
"Bentley laughed. "Let's not let that get around. If Grandfather ever found out he'd auction me off next. God help the poor woman saddled with me for the rest of her life."
"Nothing wrong with commitment."
Bentley paled. "We all have our demons."
"Goodnight, Bentley."
"Night…Boring Brock."
Brock smiled the entire way back to his room.
Tomorrow, after all, was a new day.

Excerpted from THE BACHELOR AUCTION by Rachel Van Dyken. Copyright © 2016 by Rachel Van Dyken. Used with permission of Grand Central Publishing. All rights reserved.
What do you want people to take away from reading this book?
I want people to be happy. As an author, my main goal is that you walk away from reading this book or any of my books with a smile on your face or tears while smiling 😉 I want you to have an experience that stays with you and I hope that happens with this book.
What are you currently working on? What other releases do you have planned for 2016?
I'm currently writing the standalone third book in the series about Brock (Brock's younger brother) and having a blast with it! I have a paranormal releasing as well in December and of course the mass market of The Bachelor Auction releases in January so as for right now I'm completely immersed in the Wellington Family world 😉

Thanks for blogging at HJ!
Giveaway:

2 Print copies of THE BACHELOR AUCTION by Rachel Van Dyken
To enter Giveaway: Please complete the Rafflecopter form and Post a comment to this Q:

If you could bid on any book boyfriend in the world, who would you bid on and how much would you be willing to spend? 
Book Info:
Cinderella never had to deal with this crap.
Jane isn't entirely sure that Cinderella got such a raw deal. Sure, she had a rough start, but didn't she eventually land a prince and a happily-ever-after? Meanwhile, Jane is busy waiting on her demanding, entitled sisters, running her cleaning business, and . . . yep, not a prince in sight. Until a party and a broken shoe incident leave Jane wondering if princes—or at least, a certain deliciously hunky billionaire—maybe do exist.
Except Brock Wellington isn't anyone's dream guy. Hell, a prince would never agree to be auctioned off in marriage to the highest bidder. Or act like an arrogant jerk—even if it was just a façade. Now, as Brock is waiting for the auction chopping block, he figures it's karmic retribution that he's tempted by a sexy, sassy woman he can't have. But while they can't have a fairy-tale ending, maybe they can indulge in a little bit of fantasy . . .
Book Links:

Meet the Author: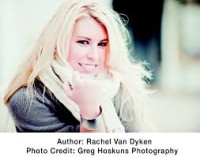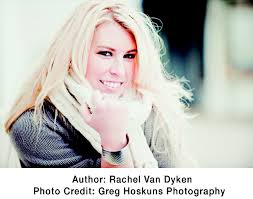 Rachel Van Dyken is the New York Times, Wall Street Journal, and USA Today Bestselling author of regency and contemporary romances. When she's not writing you can find her drinking coffee at Starbucks and plotting her next book while watching The Bachelor.  She keeps her home in Idaho with her Husband, adorable son, and two snoring boxers! She loves to hear from readers!
Website | Facebook | Twitter | Instagram | GoodReads |