Today it is my pleasure to Welcome romance author
Dani Collins
to HJ!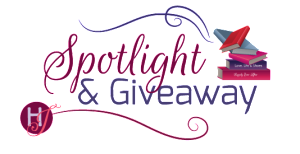 Hi Dani and welcome to HJ! We're so excited to chat with you about your new release, The Bachelor's Baby!

Hi Sara! Thank you so much for having me back again. I love visiting HJ!!

Please summarize the book for the readers here: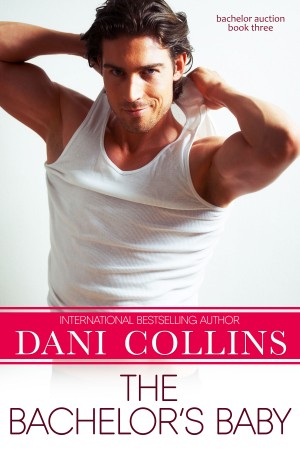 The Bachelor's Baby is part of Montana Born's 6-book Bachelor Auction series. I think you know where this is going…
Meg is the sister of Blake, my hero from Blame The Mistletoe. You may recall he is now marrying Liz who has a teenage daughter. Meg comes home to clean out her bedroom to make room for said teenager and bumps into Linc on the road when she ditches her truck.
He's intriguing, they flirt a bit, he kind of propositions her and she backs off, but then bumps into Lily, who is organizing a Bachelor Auction and she suggests Linc would make a good candidate. He is NOT pleased, but shows up for it, she bids on him because she feels bad, they wind up kissing and making up and… spoiler alert but read the title… making a baby!

Please share the opening line of this book:
Meg Canon often reminded herself she was lucky, especially when she didn't feel it. Today was one of those times. She was lucky to have been adopted into a good family.
Please share a few Fun facts about this book…
Well, I live in rural Canada in a climate very like Montana's. When I opened the book, I put myself there with the snow and the possibility of a cougar and the pro's and con's of living a small town life. I LOVE writing Marietta stories because they feel very real to me.
I thought it was hilarious that, during the collaboration process, we authors might as well have been a real committee trying to organize this event. Where do the chairs go? Where is the stage? What time does it start… Again, it made the story very real for me.
I ALWAYS strive for real emotions in my books, even if the premise might be a well-worn trope like a secret baby. I love to look at my characters and ask how they would, as an individual with this particular backstory, react to the circumstances they find themselves in. So, for Meg, as a product of an unplanned pregnancy (she presumes, since she was given up for adoption) she never ever ever thought she'd wind up with an unplanned pregnancy. She thinks she's smarter than that and it makes her reassess her feelings toward her birth mother when she realizes that she herself is fallible.
Was there a scene in this book that was harder to write than others?
When Meg goes to Linc to tell him about the baby, he's a jerk. I always want my heroes to be heroic, but again, I also like to watch them break down and break past their own fallibility.
"Are you serious right now? You think I got you pregnant?"

"I know I'm pregnant, Linc. There's no think about it." She was really white, her freckles standing out like little brown dots.

"Well, it's not mine," he blurted, furious that this was even happening. Panicking. "I wore condoms. They didn't break. Were you poking holes in them when I wasn't looking?" he demanded.

"No!"

"'Cause I wear them for a reason. I don't want kids," he railed, hearing himself sounding like the biggest jerk on the planet, but frig. Did she know what she was saying? "I am not interested, Meg. I told you that night that I wasn't ever going to marry and have kids."

"Okay!" She held up a hand. It shook and her lips were white. Her blue eyes were wide and dark and shiny. Deeply wounded. "I hear you." Her voice was so jagged with emotion it sent a preternatural chill over him. "If you don't believe me, fine. I didn't come here for anything except to tell you. I have to tell Blake that I'm moving back here, and he's going to ask who the father is. I'll tell him and everyone else it was someone in Chicago. Have a nice life, Linc."

She turned and was slamming the door behind her before he'd properly absorbed what she'd said.

Fine? His brain was having a nuclear meltdown with how not fine he was with any of this. He'd been a golden boy of crisis management on the rigs, never letting emotion get the best of him, always taking stock and forming a plan of action faster than anyone else.

He stared at the door, trying to grasp what had just happened.

Meg was pregnant. She wasn't standing here insisting he claim it as his though. She didn't care if he believed he was the father. But it sounded like she'd come here directly from the airport. Like that was the only thing on her mind from her door across the country to his.

Now she was planning to tell her brother she was moving back here. But she was going to tell him the father was back in Chicago.

While, at some point in the future, a kid might start running around town wearing something like Linc's face.

Linc didn't care much what people thought of him, but he knew what he thought of men who didn't care for their own children.

He'd worn a condom, he tried reminding himself, but that argument was falling away as he saw again her rigid body language, like they'd been throwing punches and all she'd wanted was to get away in one piece to nurse her injuries. She'd retreated with the speed of the combatant who'd taken a swift one-two and lost.

Hell, she hadn't even put up a fight. He was the one who'd started swinging without even considering what he was saying.

"Meg," he called, far too late because he could hear the sound of her engine receding. He swore. Self-contempt bubbled up inside him. He reached for his keys, wondering if he was being a fool, but he had to talk to her. Had to know.

Was she really pregnant with his kid?
What do you want people to take away from reading this book?
That we never know the whole story. We make assumptions, as Meg has done about her birth mother, but we don't really know what drove her mother to act the way she did.
What are you currently working on? What other releases do you have planned for 2015?
Well, I have a Harlequin Presents on the shelves this month: The Sheikh's Sinful Seduction. Then I have the fourth in my Montana Born series, His Blushing Bride, coming out May 11th.
If you've been following my Makricosta Dynasty for Harlequin Presents, you'll want he fourth one, which is Demitri's story. It comes out in June. Then I have another Presents in September: Vows Of Revenge.
As for what I'm working on: I just sent in my twelfth Harlequin Presents, as yet untitled, but it will be part of a duet so I have to hurry up and write that one!

Thanks for blogging at HJ!
Giveaway:

Signed print copy of Proof Of Their Sin – open internationally
To enter Giveaway: Please complete the Rafflecopter form and Post a comment to this Q:

Have you seen the covers for the Bachelor Auction? Which one would YOU bid on? Would you ever bid on a bachelor in real life? (If you weren't married or otherwise taken!)
Excerpt from The Bachelor's Baby:
Here's their first kiss! They're in his truck at the end of her driveway after the bachelor auction:

He shifted to face her, leaning his wrist on her seatback so he edged into her space. "C'mere," he invited.

"What." A grin tugged at her mouth, but wicked, sexual reactions took her at the same time. Her nipples prickled and her breathing changed. "You want to kiss me?" She wanted him to. Rather badly.

"I do."

"Is it a test?" She turned her head, aware of how close he was, how he smelled faintly of aftershave and clean Montana air.

"Little bit," he murmured.

"Gonna leave me here if I don't pass?" she challenged, trying to sound urbane when she actually felt girlish and shy.

His fingertips played gently against the ends of her hair, coaxing her to lean a fraction closer toward him. "I'm the one making the pass, sweetheart."

He closed in. Warm male lips brushed hers, giving her a moment to savor the sensation of smooth, sensitive skin rubbing lightly against her own. Then he pressed with more purpose, enticed her into parting her lips and playing her mouth against his in delicious rubs as he gradually settled into the kiss. He stole over her so skillfully, she was caught and held before she realized how completely he owned her.

She thought—

Actually, there were no thoughts in her head. Just his scent and the warm dampness of his strong mouth exploring hers. The tip of his tongue briefly tagged her inner lip. Their breaths hissed quietly as their breathing changed. His cheek was smooth enough not to snag her knit gloves, making her want to pull them off so she could run her fingers into his hair.

She slanted her head, encouraging him to deepen the kiss. Pressing the back of his skull to encourage more pressure.

His free hand settled on the side of her neck, thumb stroking deliciously under her throat while he pulled at her bottom lip, his flagrant sucking making arousal bloom down her front, spiking her nipples into sharper peaks and spearing hot need between her thighs. Oh man did she want to go home with him.

And he was drawing back, making her primal core weep.

"What do you think?" he asked in a voice that was like a velvety summer breeze caressing her naked skin.

She made herself sit straight, breath unsteady and way too revealing of his effect on her. Her fingertips pressed her buzzing lips, trying to calm the rest of her.

"I didn't realize it was that kind of test," she said, voice papery.

"It's not. Come over for a drink if you just want to throw off the shackles for a while. I wasn't trying to see if you put out. But if we were going to fizzle, I figured here was a better place for it."

Fizzle? She choked on a laugh, mildly horrified by that phrase 'put out,' and even more horrified by how disappointed she would be if he left her here instead of taking her to his place.

"Do you think we fizzled?"

"Ha! No," he said firmly, making her tuck a grin into her collar.

It was gratifying and flattering, but…

"You do this a lot, don't you?" she asked in a voice that came out smaller than she meant it to. "Pick up women, I mean."

Silence as he eased back into his own seat, then he sighed. "I'm not good at relationships, Meg. A lot of it was the nature of my job, but the truth is, I've never seen myself married with kids and the whole nine yards. But I like women and I like sex." His jacket shifted as he shrugged and made himself more comfortable behind the wheel. "What do you want me to say? That I've never taken a woman home? You'd be the first here. Does that help?"

"I've never done it," she said, then hurried to add, "I mean, I've had relationships. Just not, um, such a brief one."

Somewhere along the way, maybe because she had friends that she respected who sometimes had one-night stands, she had developed a sense that they could be empowering. She didn't feel embolded, though. She felt insecure. Longing gripped her, like she was wishing for something she would never get.

"That's not the sort of first I'd like to be for a woman," he said dryly. "Don't change your values for me, Meg. Call me the next time you're in town and we'll do lunch in Great Falls." He put the truck into drive.

"No, wait—" She covered his gloved hand with her own, could sense the strength in his firm grip of the stick. This evening couldn't end with her packing and nursing What If. "I'm really attracted to you, Linc. I know I'll regret it if I don't go home with you."

He studied her in the blue gloom off the dash for a long moment.

"Sure?"

"I am."

He reversed back onto the road.
Book Info:
Your date with Bachelor #3 includes champagne and chocolate in the limo that collects you, a helicopter tour or Marietta and the surrounding mountains and valleys, and dinner at a five star restaurant in Great Falls. While oil baron Linc Brady wines and dines you, a maid service will completely clean your home.
Who could resist this tempting offer? Meg Canon plans to do just that. She's only home to clean out her childhood bedroom for her brother's new step-daughter, then she's outta her childhood small town and back to her life in Chicago. Then she meets the sexy, renegade millionaire while she's stuck in the snow. Sparks fly and Meg is tempted to stay a little longer.
Linc Brady is new in town and happy to help a kid in need, but a bachelor auction? Technically he doesn't owe Meg a damned thing after she sets him up for the auction, then bids on him, but her high-class city polish is his fatal weakness and makes her impossible to forget. When she agrees to come home with him, he makes it clear he's a confirmed bachelor. This is a one-night thing.
One night that turns into nine months and maybe…a lifetime?


Book Links:
Meet the Author: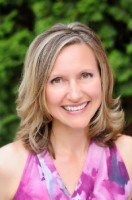 Award winning author Dani Collins wrote for 25 years before selling to Harlequin Mills & Boon in London in May of 2012. Since then, she's turned in more than a dozen titles to Harlequin Presents and HarlequinE and four small town contemporary novellas to Montana Born. She has even found homes for some of her previously rejected manuscripts, including indie-publishing her single title romantic comedy, Hustled To The Altar and signing with a small press for her medieval fantasy, The Healer.
Stay current with Dani's new releases by joining her newsletter.
Website | Facebook | Twitter |