Today it is my pleasure to Welcome author
Heather McCollum
to HJ!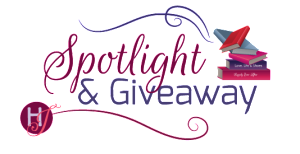 Hi Heather and welcome to HJ! We're so excited to chat with you about your new release, The Beast of Aros Castle!
Tell us about the book with this fun little challenge using the title of the book: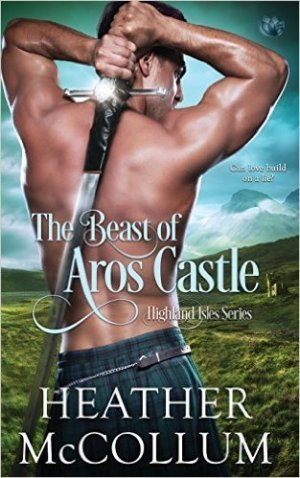 Beast is Tor Maclean's nickname. He doesn't like it.
Evasion of a sadistic stalker
Ava Sutton, an Englishwoman
Seduction
Together, Ava and her friend, Grace
Outwit
Flee England
Aros Castle – a real 13th century castle on the Scottish Isle of Mull
Rash plans
Orgasm – Hell yeah!
Sex. Spicy (see above)!
"Climb mountains and run with wolves."
Act like another
Secrets
Tarts – they're important
Love can't build on lies
E English enemies.

Please share the opening lines of this book:
Aveline Sutton pressed a hand against her pounding heart as she caught the lethal glare of her friend's half brother through the coach window. But Vincent Ellington couldn't hear her heart ricocheting through her chest from his spot on the manor steps, so Ava kept her eyes trained on him as they neared, subdued victory in her gaze. Her rash plan had worked.
Please share a few Fun facts about this book…
I visited the Isle of Mull before writing this book and attended a real Highland Games. It was low key, compared to what we put on in the US, and felt very authentic. Great caber tossing, dancing, piping, and marching in kilts.
The preserved ruins of the 14th century Kilchurn Castle, on the northeastern end of Loch Awe, was my inspiration for Aros Castle. When visiting, I was able to explore inside these amazing ruins, touching where others had touched. I stood at the windows, like the heroines of old, watching for their heroes to come home from battle.
Henry Cavill was my inspiration for Tor Maclean. You can see him on my Pinterest board for The Beast of Aros Castle.
A young Jane Seymour was my inspiration for Ava Sutton.
I love to read about ancient healing practices and usually work medicinal herbs into my books. Often my heroines are healers, like Ava.
IWas there a scene in this book that was harder to write than others? 
I have three kids, and when they are home for snow days or vacation, I have a really hard time writing the sex scenes. There's nothing quite like a pack of 9-year-olds, visiting for a play date, to make my hero and heroine get dressed in a hurry. Hmmm…an excerpt. Here's one, before we get to the rated R part.
He stood and loosened the shirt's knot at his throat, lifting it off over his head, exposing his naked, broad chest. Her breath caught silently at the beautiful power displayed in the muscles of his arms and shoulders, the ripples of strength running down his chest and stomach to disappear in the loose drape of his kilt. There was absolutely nothing soft about Tor Maclean.
He came to the bed, frowning. "Your eyes are very wide, lass. I won't touch ye if ye're terrified."
Courage. Ava closed and opened her eyes, willing her face to relax into a mask of calm. "I am not terrified," she said, in what she hoped was a convincing tone. "I'm a virgin. This is how a virgin looks on her wedding night." If Tor had wed Matilda because he thought she was pregnant with his child, she wasn't a virgin on her wedding night. The thought of Tor with another woman lit a spark of anger in Ava. It gave her strength to release the blankets, letting them recede to her lap. She smoothed them and played with the ring that symbolized her commitment to Tor, to the whole Maclean family.
Tor nodded. "Ye're not just any virgin," he said, his gaze taking in every part of her above the blankets. "Ye're the bonniest one I've ever seen."
Maybe he had been drinking. Being in the bed with him standing put her at a disadvantage, and right now Ava felt like she needed a more even playing ground. Before he could take a step closer, she slid her legs out and stood, her toes curling on the cold wood planking. She moved quickly to the fire. When she turned, he gazed at her, frozen. Not even a breath came from him as he looked down her form.
"Och, ye're lovely lass." He slowly shook his head, his gaze moving up to meet her eyes. "Ava." The sound of her name, as his teeth slowly touched his bottom lip, felt like a caress. The flames at her back and the teasing sensation of her name on his sensual mouth sent a quiver through her, tightening her nipples. She could feel them strain against the light linen gown.
He walked closer. "I can see nearly all of ye with the fire behind ye." He rested his warm palm on her shoulder, and looked down into her eyes.
Excerpt. © Reprinted by permission. All rights reserved.

What do you want people to take away from reading this book?
Love cannot fully take root when there are secrets between people. If love builds on a wall of secrets and lies, if that wall erodes (which it usually does), the love will crash down.
Thanks for blogging at HJ!
Giveaway:

A signed copy of the first book in my other Scottish Historical series, CAPTURED HEART (US) or a digital copy.
To enter Giveaway: Please complete the Rafflecopter form and Post a comment to this Q:

Have you ever visited the Scottish Isles? Where did you go, and what did you see that made your heart pound with excitement?
Book Info:
On the run from a dangerous man, Ava Sutton flees to the Isle of Mull off the coast of Scotland. Masquerading as a titled, English lady, Ava must convince the cynical and darkly handsome chief of the Macleans of Aros to wed her before the devil tracks her down.
Tor Maclean, the new chief of Aros Castle, has sworn off marriage after his first wife tricked him into it. Despite his efforts to scare away the Englishwoman, his father arranged for him to wed, Tor is drawn to her fire, courage, and beauty. But when truths are revealed, and hearts as well as lives are on the dagger's edge, Tor doesn't know if he can forgive or if he will truly become the solitary Beast of Aros Castle…


Meet the Author:
Heather McCollum is an award winning, historical romance writer. She is a member of Romance Writers of America and the Ruby Slippered Sisterhood of 2009 Golden Heart finalists.
The ancient magic and lush beauty of Great Britain entrances Ms. McCollum's heart and imagination every time she visits. The country's history and landscape have been a backdrop for her writing ever since her first journey across the pond.
When she is not creating vibrant characters & magical adventures on the page, she is roaring her own battle cry in the war against ovarian cancer. Ms. McCollum recently slayed the cancer beast and resides with her very own Highland hero, rescued golden retriever & 3 kids in the wilds of suburbia on the mid-Atlantic coast.
Website | Facebook | Twitter | Instagram |