Today it is my pleasure to Welcome author
Abbi Glines
to HJ!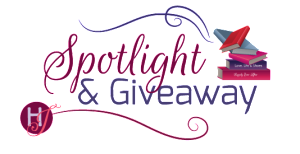 From #1 New York Times bestselling author Abbi Glines comes the next sizzling novel in the Rosemary Beach series, featuring well-known playboy and Blaire's half brother, Captain.
Please summarize the book for the readers here: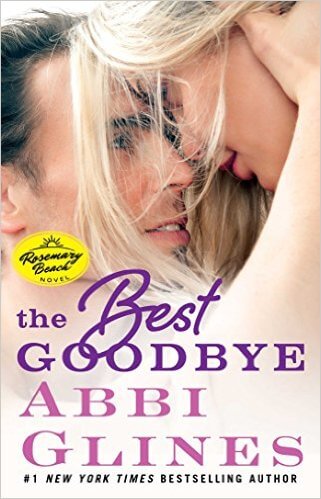 Two best friends who endured a painful childhood together never get their goodbye… Until one of them comes to share a secret that changes everything.

Please share the opening lines of this book:
"Being short sucks. There was never a time in my life when I thought, Gee, being short is awesome. Not once. I could never reach things in high-up places. Which was what was happening now."
Please share a few Fun facts about this book…
Captain is Blaire's brother from Fallen Too Far.
 The little girl in this book is inspired by my eleven year old daughter in looks and personality.
There is a set up in this book that completely misleads readers about the outcome of the next book in the series.
If your book was optioned for a movie, what scene would you use for the audition of the main characters and why?
Welllll spoiler alert, I guess?
This scene has a lot of hidden emotion between the lines of dialogue, and I think it would require an actor to also be a good reader to convey this scene properly, with special attention to the looks that might be flying between these two.
"Your hair," I said, with more accusation in my voice than
necessary, but dammit, she had hidden herself from me. She
had been hiding right fucking in front of me.

She touched the darker locks and gave me a small smile.
"I didn't want to walk into your world as Addy. I needed to
be sure that the man you had become was someone I wanted
Franny to know. She's been asking about her father for years,
and I've been looking. When I found you, I didn't want to
bring her into your life until I knew you'd accept her and she
wouldn't be hurt."

As pissed as I was, I got it. She was a loving, protective
mother. Something she'd never had in her own life. Something
neither of us had had.

The fact that she hadn't intentionally kept my kid from me
eased the anger some, but I still felt robbed. Losing Addy had
sent me on a course that had molded me into a man who was
nothing like the boy who had loved her. I wasn't the guy she
had left behind.

"I'm different. I've done things that have changed me," I
said, looking at her as she sat down across from me.
She gave me a tight smile and looked away. "I know you're
different. I've seen it."

Those words made me feel like I'd failed. I had fought to
survive. She knew nothing of what I'd endured. I knew her life
had been hard, but mine hadn't been easy, either. There was
no minister's wife to help me. I had killed men. I had lost my
fucking soul because her death had ruined me.

"I want to know my daughter." I wasn't going to let her
keep Franny from me. If she wasn't happy with the man she
saw, that wasn't OK with me. I had a right to know my child.
To be involved in her life.

Addy swung her gaze back to me. "Good. She wants to
know her father."
What do you want people to take away from reading this book?
Friendship is the basis for all real relationships in life.
What are you currently working on? What other releases do you have planned for 2016?
I'm currently writing UP IN FLAMES, the final book in the Rosemary Beach series. For 2016, I have UP IN FLAMES and UNDER THE LIGHTS currently planned for release.

Thanks for blogging at HJ!
Giveaway:

Print copy of THE BEST GOODBYE by Abbi Glines
To enter Giveaway: Please complete the Rafflecopter form and Post a comment to this Q:

Would you have forgiven Rose for keeping her secret for so long?
Excerpt from The Best Goodbye:
Being short sucks. There was never a time in my life when I
thought, Gee, being short is awesome. Not once. I could never
reach things in high-up places. Which was what was happening
now. I'd been sent by Elle to unpack the glasses and line
them up on the shelves behind the bar, but I was struggling
more than I cared to admit.

I wasn't a fan of the head server. She was gorgeous and
mean, not to mention tall. She had no idea how hard it was for
someone who was only five foot four to balance on a bar stool
on her tiptoes with her hands full of glasses. Or maybe she did
know, and she was doing this just to be cruel.
Leaning forward, I slipped another glass safely into one
of the slots built into the wall for just this purpose. The stool
wobbled, and I stilled, holding my breath. Easing back slowly,
I managed to keep my balance. Only two more boxes to unpack,
I thought, wishing that each box didn't hold ten glasses.

"You break those glasses, and the cost comes out of your
paycheck. I don't have room in the budget for broken inventory,"
a deep voice drawled behind me. I knew that voice. I
didn't hear it often, but when I did, it was usually annoyed
with me.

Once, it hadn't been that way. Once, that voice had eased
my fears, protected me, and given me a safe place to go. Now
all I got were cold, detached words from him. I kept thinking
the pain would ease up eventually. But it never did.
Time had changed both of us. Instead of loving him until
I was breathless, I just wanted to slap his handsome face and
leave town.

"Get down, Rose," River ordered harshly. "Go do something
useful. I'll get someone who can manage this."

At least he remembered my name this time. Last week, he
had referred to me as Rachel, Daisy, and Rhonda on three separate
occasions. My constant corrections must have stuck. I got
that the man had a restaurant full of new employees, and the
stress of the grand opening in just two weeks' time was weighing
on him. But still. The boy I once knew had been kind,
thoughtful, and a hero. My hero.

At some point over the past ten years, River had changed
his name to Captain and had become hard. Untouchable. Even
his girlfriend, the oh-so-nice Elle, didn't seem to have access
to a softer side of River. The side I'd once known best. No one
had that. I didn't believe it existed anymore.

"Elle told me to put the glasses away," I said, jumping down
from the stool and standing up as straight as I could. River was
well over six foot two now, and he'd always towered over me.
Even when we were sixteen.

He didn't comment on that. Instead, he nodded toward the
kitchen. "Brad needs help with the cooking supplies that just
came in. Go help him. I'll find someone who isn't vertically
challenged to finish this."

My face flushed hot from embarrassment. It wasn't like I'd
messed up or broken anything. I had done just fine. I was
doing the job slowly, but I was getting it done.

"I'm fine. My height isn't affecting my ability to do this job,
if that's what you mean," I snapped at him.

He didn't even glance back at me as he sauntered toward
the door. "We open in two weeks. I'd like the glasses to be up
by then." He walked out.

"Jerk," I muttered. I had a good mind to finish putting
those glasses up myself anyway. But with my luck, I'd end up
breaking an entire box of them. I couldn't afford to lose this
job. I had packed up my life and come down to Rosemary
Beach, Florida, once I found out that this was where I could
find River. I hadn't thought past that. I had searched for him
for years with no luck.

This lead had been the first real one I'd had. So I'd taken it.
Getting this job had been easier than I thought, and I needed
it. This town wasn't big, and it was hard to find employment.
The house I'd found for rent was just outside the town limits—
and it was tiny—but it was safe and affordable. That was all
we needed.

We were living in the guest house of one of the massive
beach homes that lined the shore. The only resident in the
main house was an elderly lady, Diana Baylor, who seemed
thrilled to have us right outside her back door. It was a good
fit for all of us.

Without this job, I would have no reason to get close to
River. And I had a mission. One I was no longer so sure of.
I had to remind myself that I wasn't doing this for me. My
needs and desires had taken a backseat nine years ago when
Ann Frances had entered the world and become my reason for
living.

The day Franny had turned five, she'd asked for one thing:
to meet her father. Every year since then, that was all she ever
asked for, on her birthday and on Christmas Day, without fail.
She wanted to know her dad like her friends knew theirs. I'd
made excuses and tried to compensate for the fact that she
only had me. But then I had begun looking for the boy I had
loved so much, then one I'd sacrificed everything for to keep
him safe.

Looking back, I wondered if my sacrifice was a mistake.
Franny's plea to meet her father made me feel I'd failed her
while trying to save River. But I'd been a kid myself then, with
choices to make that affected the only people in the world I
loved.

"Are you going to finish the job I gave you or stand there
and do nothing?" Elle's voice snapped me out of my thoughts.
Her long dark hair was draped over her shoulders, and those
catlike green eyes of hers glared at me. I wasn't sure why she
had decided to hate me, but she had.

"Captain told me to stop and help Brad in the kitchen," I
replied, trying not to let my dislike for her lace through my
tone. If she complained to River, I was sure he'd fire me.
Elle was one of the biggest obstacles to my plan. I didn't
want anyone so vicious in Franny's world. As much as my
daughter wanted to know her father, I had to decide if that
man was worthy of Franny. Sadly, I'd found after two weeks of
working for him that he wasn't exactly measuring up. I wasn't
sure I would ever be able to fulfill my daughter's one request.
"Fine. Then go. You're wasting time. We have things to do,"
she ordered, pointing toward the kitchen as if I didn't know
where it was.

With a sharp nod, I headed that way. No reason to stay in
her presence any longer than necessary.
Excerpt. © Reprinted by permission. All rights reserved.

Book Info:
The look on Rose's face had screamed that she was hiding something. Hell, she'd practically run away from me. There was something to that. I knew there was…
After ten years in the employ of a mysterious crime boss, River "Captain" Kipling is ready to leave his sordid past—and his cover occupation as an upscale restaurateur—behind him. The only thing standing in the way of his "retirement" is his commitment to launch a new restaurant in the resort town of Rosemary Beach. With his sister, Blaire, nearby, Captain can delay his dream of running a humble bar on the waterfront, but the unwanted attentions of his head server, Elle, have him itching to get out.
Until he notices Rose Henderson, the new server at the restaurant. All he knows about the pretty redhead with the cute glasses is that she's a hardworking single mom from Oklahoma. But there's something overly familiar about her laugh…something strange about the way she looks at Captain…
Buy Links:
Amazon: http://amzn.to/1Rw8JUc
Barnes & Noble: http://bit.ly/1FUVBqy
Blio: http://bit.ly/1Zhdx4L
Books-a-Million: http://bit.ly/1VHfFDE
Google Play: http://bit.ly/1Nq9M9s
IndieBound: http://bit.ly/1hsHixt
iBooks: http://apple.co/1L93ENd
Kobo: http://bit.ly/1PjXzm2


Meet the Author: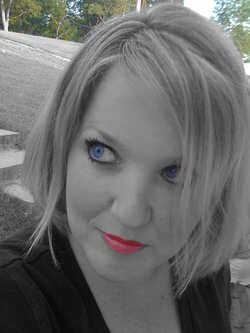 Abbi Glines is the New York Times, USA TODAY, and Wall Street Journal bestselling author of the Rosemary Beach, Field Party, Sea Breeze, Vincent Boys, and Existence series. A devoted book lover, Abbi lives with her family in Alabama. She maintains a Twitter addiction at @AbbiGlines and can also be found at Facebook.com/AbbiGlinesAuthor and AbbiGlines.com.
Website: www.AbbiGlines.com
Facebook: Facebook.com/AbbiGlinesAuthor
Twitter: @AbbiGlines
Instagram: @AbbiGlines