Today it is my pleasure to welcome romance author 

Tracy Brogan

to HJ!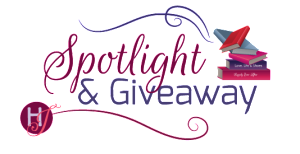 Hi Tracy, welcome 🙂
What would you say are the defining characteristic of your novels?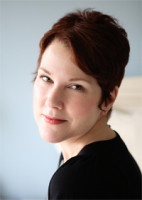 I like taking life's small moments and growing them into big, significant events with heart, humor and even absurdity. Almost any topic can be rendered funny if you look at it from the right perspective, and even dark moments can be presented in a way that makes a reader laugh. It's a tricky balance but I think my books have that characteristic. My characters often find themselves in situations that are just this side of ridiculous, and watching them stumble through that to reach their happily ever after is a fun journey.
What are the 5 best things about being an author…
Working in my pajamas. Making characters do what I want (because no one in my real life listens to me), hanging around (virtually or otherwise) with writers who understand I spend my day talking to imaginary friends, not having to do math. Is that five. Did I count that right? See? Now you know why I avoid math.
Let's talk about your newest release: The Best Medicine
If you had to summarize the book for the readers here…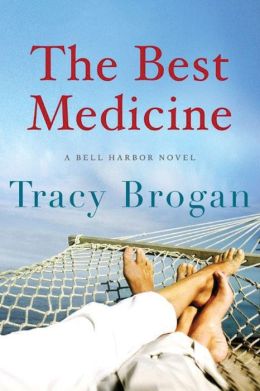 Career-minded plastic surgeon Evelyn Rhoades thinks scientific data will lead her to matrimony but when intoxicated, law-breaking Tyler Connelly crashes into her life by way of a stolen Jet Ski, she learns that love supersedes logic.
Please tell us about the characters in your book
Evelyn is pragmatic and unsentimental. Or so she thinks. Her life has always been about being the best surgeon she can be. But faced with her 35th birthday, she suddenly realizes she forgot to get married, and so she begins her quest for the perfect spouse.
Tyler Connelly is a eight years younger than Evelyn and life hasn't gone quite as he planned. As an EMT, and a caretaker by nature, he's caught in a cycle of attending to everyone else before himself. Meeting Evie changes that, and suddenly he decides he's going to go after everything he wants, beginning with her.
As you wrote your protagonist was there anything about them that surprised you?
My heroine was less restrained than I thought she'd be, and much more up for living in the moment. She had a lot of pent-up sexuality ready to blossom. My hero was beta man living in an alpha body. He is big and strong and physical, but much more of a thinker than I'd realized at first. It's what makes the very intelligent heroine fall for him.
What scene did you most enjoy writing? Why?
My heroine gives computer dating a whirl, with disastrous results. Here is a snippet of one of those dates:
Dinner progressed. In between bites, my dates peppered me with inappropriate questions. Such as "how many gallons" was the largest breast implant I'd ever given a woman?
"You know," Marty said, screeching his knife across the plate as he carved up his virtually raw steak, "That gives me a phenomenal idea. You and I could team up on this and make a killing."
Typically, as a doctor, I tried to avoid that phrase. "Really, and what's that?"
He leaned forward, his face serious as bad news. "Saline-filled testicular implants. Boom!" He smacked his hands down on the table and sat up straight. "Think of it. Just like boob implants, only for the balls. 'Cause women like a good set of stones. Am I right?"
No.
He was wrong.
No woman ever was attracted to man because of his gargantuan balls.
What scene was the hardest to write? Why?
The "morning after" scene (which is really in the evening.) It was awkward because my characters didn't quite know what to say to each other. Then I realized I could use that unease. It was authentic because that discomfort was what they were feeling as their relationship took a new turn.
Tyler came around behind me, wrapping his arms around my waist, and kissing the side my neck.
"Stop that." I tilted my head and pressed back against him precisely so he wouldn't stop. If I'd thought that a little sex would ease the longing he'd stirred up, I was wrong. Very, very wrong. His touch had only thrown gasoline onto a banked fire, and now I had a real inferno raging. I wanted him now more than ever.
His breath was warm against my skin. "How sturdy is that folding table?" he teased.
Not sturdy enough for what I had in mind. But that would have to wait. Using every ounce of will, I twisted away from him.
"The pizza will be here any minute. Behave yourself." I playfully pushed at his arms. "And put on a shirt. Your chest is distracting me."
His laughter was another warm caress. "Then you'll have to put on bra, because, trust me, your chest is pretty distracting too."
He reached out, but I evaded him.
"Let's talk about something else. Do you play any musical instruments?"
Tyler burst out laughing. "What?"
I was so confused by all his testosterone, I wasn't making any sense. I have no idea where that gem of a question came from. All I knew was I needed to dial down the sexy factor or we'd be naked again when the pizza arrived.
"It's a legitimate question. I mean, don't you think we should get to know each other a little better? Now that we have, you know, known each other."
Who would you cast in the role of your characters if your book were optioned for a movie?
You know, this is a question I always hesitate to answer because I like my readers to form their own visuals, and do the mental casting for themselves. However, as I was writing I needed a hero who was young, seemingly carefree and somewhat irresponsible but one who I knew would grow into a cute sexy man of integrity. Paul Walker is my mental image of Tyler Connelly. I had already listed him in the acknowledgements of this book before he passed away. A percentage of the sales of this book will be donated to his charity, Reach Out Worldwide. As since I'm naming names, I think Isla Fisher would be an adorable Evie.
If you could have given your characters one piece of advice before the opening pages of the book, what would it be and why?
Enjoy the discovery. Let life unfold and don't rush to the next part.
What are you currently working on? What other releases do you have planned for 2014?
I'm currently finishing up HERE AND NOW, the third book in the Bell Harbor series. It's about a reality TV show darling on the run after a big scandal, and the action-adventure show cameraman who reluctantly comes to her aid. The heroes In THE BEST MEDICINE and HERE AND NOW are brothers. After that, I'm switching gears and my next novel is a WW2 love story which I'm very excited to write.
Where can readers get in touch with you?
Tracybrogan.com or tracybrogan@att.net.
Thanks for blogging at HJ!
GIVEAWAY: 

Winners choice of Print or e-book copy of The Best Medicine (US). If International, happy to send an e-book copy.
To enter Giveaway: Please complete the Rafflecopter form and post a comment to this Q: 

Do you think an eight year age difference can impact a relationship and if so, how? Does it make a difference if it's the woman who is older?