Today it is my pleasure to Welcome romance author
Melissa McClone
to HJ!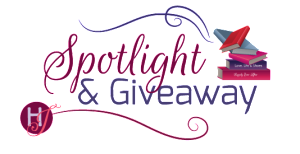 Hi Melissa and welcome to HJ! We're so excited to chat with you about your new release, The Billionaire's Nanny!
Hello, everyone! It's great to be back at Harlequin Junkie!
Please summarize the book a la Twitter style for the readers here: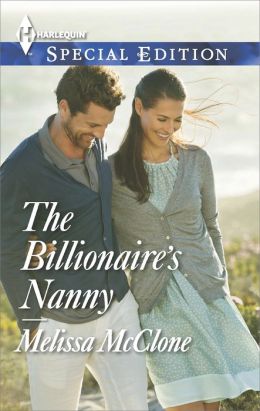 A billionaire asks his temporary assistant to be his "girlfriend" when he visits family. But soon the line between real and pretend blurs. But confusion reigns as line between real and pretend blurs.
Please share the opening line of this book:
"MMMEORRRRROOOOOWWWRRRRREEEE."
Please share a few Random facts about this book…
1) A foster cat named Blossom is a secondary character in the story. I foster cats for a local no-kill animal rescue.
2) I found the name of the town Haley's Bay during an Internet search of the area where I wanted to set the story. Haley's Bay was the original name of the bay on the Columbia River, but has since been changed.
3) I got the idea for my heroine's profession after reading Facebook posts from a reader-turned-friend. She's a nanny.
4) I've written many books for Harlequin, but this is my first Special Edition.
Please tell us a little about the characters in your book. As you wrote your protagonist was there anything about them that surprised you?
Emma Markwell is a nanny, who is currently between live-in assignments. She lives in a furnished studio apartment and works at a rescue shelter. Her best friend, who had an emergency appendectomy, is a billionaire's personal assistant so Emma is going to fill in for her. Emma is very practical, but she surprised me by showing a romantic side. She may act content to live a quiet lifestyle, but there's an adventurous side waiting to see what life has to offer. I didn't expect that when I imagined her.
AJ Cole left Haley's Bay ten years ago to go into computers. His father holds a grudge against him for leaving the family fishing business, even though AJ is now a billionaire. I knew AJ had a lot to prove when he returned to his hometown after so long, but I didn't realize how strong the family bonds would still be even with a brother he hadn't spoken to in ten years. I had no idea how badly AJ wants his family back, even though he has everything that money can buy.
What, in your mind, distinguishes this book from other books out there in the same genre?
The first thing that distinguishes this book from others is my voice. I'd hope that would make this different from what else is out their in the genre. And second, even though this is a category romance, I have tried to develop a community in Haley's Bay and with the Cole family, that I hope readers will fall in love with the way I have.
The First kiss…
…is actually a practice one out on the shore by the bay. They kiss to make sure they can get it right in front of others. Let's just say, they have no trouble…pretending!
Did any scene have you crying or laughing while writing it?
"I was going to put you in bedrooms down the hall from each other, but that was before I knew you were dating." Mrs. Cole stood on the landing. "There's no reason you can't share a room."

"You don't have to do that." The words rushed from Emma's mouth, matching the panic coursing through her. Her gaze bounced between AJ and his grandmother. "I mean… This is your house. Separate bedrooms are fine."

Preferred. Emma rubbed her hands together, her blood pressure spiraling with each passing second. Sharing a bedroom was not an option. She clenched her teeth and glared at AJ, trying to signal that they were fighting and not getting along. A couple on the outs wouldn't be forced to stay in the same room.

He gave her a smoldering look, as though he was so hot for her his clothes were singed.

Darn the man. He was having fun with this. Her temper rose. How dare he get her into this situation and now make it worse? If he thought this was a great way to get her into bed he had another think coming. She pursed her lips and crossed her arms over her chest.

"Now, now." Mrs. Cole's blue eyes twinkled. She winked, a mischievous grin on her face. "I may be old, but I remember being young once. You only have five days together. Enjoy your vacation and each other."

So. Not. Good. Emma inhaled but she couldn't get enough oxygen to fill her lungs. Any minute she was going to hyperventilate. Her gaze implored AJ to do something.

"That's generous and sweet of you," AJ said to his grandmother. "But Emma and I don't want to make you uncomfortable."

Finally! Emma nodded, hoping she didn't look like a battery-operated bobblehead. But that was what she felt like trying to get her agreement across to his grandmother.

"You don't have to worry, dears." Mrs. Cole patted AJ's arm. "This is better than you sneaking around at night. Trust me, you won't be fooling anyone. Especially your old grandma. Besides, it's about time this house saw some action."

Heat flooded Emma's face. She wanted the floor to open up so she could disappear. "Please, Mrs. Cole—"

"Lilah. Mrs. Cole was my mother-in-law. Nothing I did was good enough for that woman." She gave Emma's shoulder a squeeze, but the touch did nothing to calm her tap-dancing nerves. "Technology makes keeping in touch easier these days, but long-distance relationships are still difficult. Make the most of your time together."

The woman emphasized the last word.

Together. So not happening. Emma bit her lip.
If your book was optioned for a movie, what scene would you use for the audition of the main characters? 
I like a scene in his private jet while they are flying to his hometown. Emma's foster cat is not happy, and that makes AJ unhappy. I just think this would be a good audition scene to show the actors chemistry with each other.

Blossom's ear-hurting screeches could wake the dead, officially starting the zombie apocalypse.

Emma followed the racket.

The cat faced forward, screaming her lungs out as if doing her best T. rex impersonation.

Emma knelt in front of the cat carrier. "Shhhh. I know you don't like this, but we're almost there."

Blossom barked, sounding more like an ankle-biting dog than a pissed-off feline.

"Your cat doesn't sound happy."

Emma felt AJ's presence—a potent mix of heat, strength and confidence—behind her. "Blossom doesn't like to fly, either."

"You look good as new."

She glanced over her shoulder, her gaze at crotch level. Lingering on his zipper. Her cheeks burned. No need for pinching cheeks or makeup now. She looked up at him. "I am. Flying doesn't really get to me. Taking off is the culprit. The weightlessness."

"Your stomach can't handle the feeling."

"Nope." And the flashbacks nearly did her in each time, but nobody needed to know about those. "The landing will be a breeze. But I'm guessing Blossom won't quiet down until she's out of her carrier."

AJ kneeled. The left side of his body brushed hers, sending sparks shooting across her skin. The scent of his aftershave, something musky with a touch of spice, enveloped her.

She sucked in a breath. Oh, boy. He smelled so good, fresh, like the first spring day after months of dreary winter rain.

He peered into the carrier. "What's its name again?"

"Blossom. Her name is Blossom."

He tapped on the carrier. "Be quiet, Blossom."

"Cat's don't respond to—"

The cat stopped meowing. Blossom rubbed her head against the carrier door.

He stuck his finger through the grating and touched the cat. "Don't respond to what?"

"Logic."

Blossom, however, didn't make another noise. She soaked up the attention. Purred. Unbelievable. The cat hadn't purred at the shelter or at Emma's apartment. At least not that any of the volunteers had noticed. Yet this guy, a non-cat-lover guy, had the feline purring like a generator. "Blossom likes you."

"She likes the attention."

"Attention from you. This is the first time I've heard her purr."

AJ jerked hand away, plastered his arm against his side. "I'm not a fan of cats. She wouldn't like me."
If you could have given your characters one piece of advice before the opening pages of the book, what would it be and why?
Don't make snap judgments. Both characters are guilty of forming an opinion of the other without much information. And those first impressions don't always give you the full picture of a person. Fortunately these two are stuck together for long enough they can get past their initial meeting!
What are you currently working on? What other releases so you have planned for 2014?
I'm currently working on a Christmas novella for Tule and revisions for the sequel to The Billionaire's Nanny. My 2104 releases besides this one include: The Honeymoon Prize (Tule Publishing Group/Holiday Books) that came out in July, Kiss Me, Cowboy (Tule Puplishing Group/Montana Born Books) out in September and Mistletoe Wedding (Tule Publishing Group/Montana Born Books).
Thanks for blogging at HJ!
Giveaway:

A $10 Starbucks eCard.
To enter Giveaway: Please complete the Rafflecopter form and Post a comment to this Q:

Once upon a time, I wanted a boy who liked me and kept calling to leave me alone. I asked a good friend, who happened to be on the football team, if he would pretend to be my boyfriend so they guy would finally get the message. He did, and the calls stopped! Have you ever been asked (or asked someone) to be a pretend or stand-in girlfriend/boyfriend?
Excerpt
Emma didn't see anyone else on board. She stepped closer.

The brown-haired man sat with a tablet in front of him. Three other faces appeared on the screen. One, a woman, spoke about branding.

Emma glanced from the tablet to her temporary boss. Whoa. A six-foot-plus mass of male hotness sat in the seat. A guy with no beard.

She blinked. Refocused. Still hot. Definitely AJ. She recognized his intense green eyes from the photographs.

Yum. Libby called her boss a nice piece of eye candy, but now that Emma was standing next to AJ Cole, he seemed more like a five-pound box of gourmet chocolates. Mouthwateringly delicious.

His gray suit jacket, expertly tailored, accentuated straight, wide shoulders. Unruly brown hair, curly at the ends, fringed the starched collar of his white dress shirt. His ruggedly handsome features fit perfectly together, making her heart accelerate like a car on a racetrack.

His smoldering gaze met hers.

Her throat tightened. She wished he hadn't shaved his beard so she wouldn't find him attractive. Then again she still might. A photograph couldn't capture the 3-D version of the living, breathing man.

He motioned with his finger to the seat facing him. A small table separated the two chairs.

Emma removed the tote bag strap from her shoulder and sat. She ignored the conversation from the conference chat, not wanting to eavesdrop. She pressed each button to see what it did. Peering inside the pouch on the side of her seat, she saw a barf bag. She hoped she wouldn't need it.

The decibel level of the conference call rose. Voices talked over one another. Not quite a debate, but a lively discussion.
Her gaze fell on AJ's face. Talk about stunning. He laughed at a joke, softening the planes, angles and lines of his face. She focused on his mouth, zeroed in on his lips. Bet he was a good kisser.

What in the world was she doing? Thinking? AJ wasn't only her boss. He was also Libby's boss.

Emma looked at her lap. The seat belt ends lay on either side of her. She fastened the buckle and tightened the strap, as if the pressure could squeeze out her nonsensical thoughts before she embarrassed Libby and herself.

So what if the real-life AJ Cole was more attractive than his photographs? He was her boss, not a random guy she could flirt with at Starbucks then breeze out the door without a look back. Besides, he wasn't her type. She preferred a family man. Not a guy who, according to Libby, hadn't visited his family in ten years.

"Don't do that." AJ's hard tone made her jump. "If any of you disturb Libby while I'm away, you won't have a job when I return. Understood?"

Not so bad. Emma hadn't expected him to stick up for Libby.

"See you on Monday," he added.

The words "Don't bother me" were implied.

He tucked his tablet into the side pocket of his seat. "Emma Markwell."

His deep voice flowed through her veins like warm maple syrup. She fought the urge to melt into her seat. "Hello, Mr. Cole. It's nice to meet you."

His critical gaze ran the length of her, scrutinizing, as if she were a line of bad computer code wreaking havoc with his program. This was the man she expected minus the gorgeous face and athletic physique.

"Libby tells me you're a Martha Stewart-Mary Poppins mash-up, able to master home, hearth and heathen children."

"I don't have anything magical to pull out of my tote bag, but I do have a few modern-day equivalents for tricks and can spell supercalifragilisticexpialidocious backward." Something she'd learned being the nanny of a gifted child one summer.

"So you have no magic, but you brought a homeless cat."

His eyes were flat, no glint of humor or spark of amusement. Was this the intimidator Libby told Emma to ignore?
Book Info:
TEMPORARY ASSISTANT…FULL-TIME FIANCÉE
Just when he thinks "problem solved," internet billionaire AJ Cole realizes he needs more than a temp. He needs a fiancée to show off when he returns home to Haley's Bay for the first time in ten years. His family has a habit of matchmaking, and AJ doesn't need the drama. But as soon as Emma Markwell agrees to his assignment, he learns that pretend love can feel oh-so real.
Once a nanny, Emma's played many games of make-believe. This shouldn't be any different—until a few hot kisses meant for show blur the line between fantasy and reality! AJ doesn't do commitment, but Emma has always longed for true love and refuses to settle for less. AJ can't resist a challenge, and soon, he can't figure out if he's just trying to get into her bed…or keep her from getting into his heart.
Book Links:
Author Bio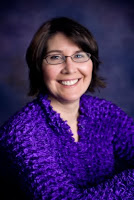 Melissa McClone has published over thirty novels with Harlequin and Tule Publishing Group. She has also been nominated for Romance Writers of America's RITA® award. She lives in the Pacific Northwest with her husband, three school-aged children, two spoiled Norwegian Elkhounds and cats who think they rule the house.
Website | Facebook | Twitter |