Today it is my pleasure to Welcome author
Katherine Garbera
to HJ!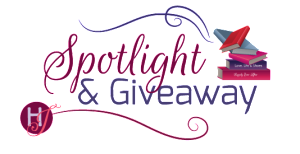 Hi Katherine and welcome to HJ! We're so excited to chat with you about your new release, The Billionaire's Temptation!

Hi Sara! Thanks for having me here!

Tell us about the book with this fun little challenge using the title of the book: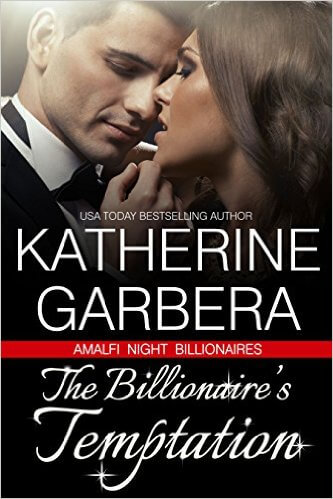 The temptation in this book is both Rocco and Steffi. Rocco has never said no to temptation but this time if he gives in he might find himself with more than he can handle.
Please share the opening lines of this book:
Steffi Harlan heard the inner door to her boss's office open. She knew his younger brother, Rocco, was in there with him and she was doing her level best to ignore the fact that Rocco had shown up for the meeting wearing only a pair of slim white swim trunks.
Rocco was a Formula One racing champion who could easily have been a GQ model. He had classic Roman features—well-defined cheekbones, a strong blade of a nose, and firm lips. Not that she'd spent a lot of time studying him. But it was impossible not to notice with that mop of thick, curly brown hair that framed his face, giving him a fallen angel look.
Honestly, she wished she could say she'd been outraged by him, but the truth was she'd had a hard time keeping her eyes off his tanned, muscled chest.
Please tell us a little about the characters in your book.
Rocco is a former F1 Champ who is the irresponsible younger brother of Steffi's boss. Steffi is by the book. She likes to do her job and do it well. Keeping an eye on Rocco–the one guy who rattles her–isn't what she'd call a formula for success.
Please share a few Fun facts about this book…
The Billionaire's Temptation is the first book in the Amalfi Night Billionaires series that I wrote with my good friends Mimi Wells, Nancy Robards Thompson, Kathleen O'Brien and Eve Gaddy. We had a lot of fun coming up with our fictional island principality and then creating characters that would all interact with each other.
What first attracts your Hero to the Heroine and vice versa?
Rocco notices Steffi for the first time. He's met her before but he was always focused on winning the F1 championship, now that he has won it, he's ready to move to something–or rather someone else. And Steffi fits that bill. She doesn't fall at his feet like most other women and she's complex and intriguing. He can't resist her.
Steffi is all business and she likes it. But she's just learned she has a half-sister and her life is in flux. Rocco offers a distraction or at least that's what Steffi tells herself. Rocco is more than flash and she finds herself falling hard for a man she knows is always moving on.
The First Kiss…
She put her hand out, but as she took a step, her heel twisted underneath her and Rocco stepped forward scooping her up in his arms.
She grabbed his shoulders. His skin was warm and smooth to the touch. She kneaded his muscles before realizing what she was doing and stopped. But she didn't want to stop. Learning about her secret sister made her question everything about her own past. Everything about herself. And the old Steffi, the pre-you-have-a-sister Steffi, would have walked away. But tonight she was tempted.
"You can put me down."
"When I'm ready," he said. He took a step back onto the yacht and slowly let her slide down his body until her feet rested on the deck.
She stood there much the same as she had in Signora Festa's shop earlier, transfixed by his mouth. It was strong and looked hard.
"Steffi…"
"Yes?"
He didn't say anything else just brought his mouth down on hers. She'd been wrong about his lips. They were soft not hard. And he moved them over hers with surety and confidence. She stopped thinking as he swept his hands down her back and pulled her more fully into his embrace. He was taller than she was and as he did so, he lifted her off her feet. She clung to his shoulders, tipping her head so he could deepen the kiss.
His tongue danced over hers and thrust deeper into her mouth. He pulled back, dropping several soft kisses on her jaw before lifting his head.
"There is a cabin below. Why don't you get changed while I take us out to sea?"
She nodded. She prided herself on her composure but it was completely gone and she knew this night with Rocco wasn't going to be a part of any plan she'd ever imagined.
She was losing control of him and the situation, she thought as she went below deck and into his cabin. Her small, leather satchel was on the foot of the bed.
Matteo had told her to keep an eye on Rocco but she doubted if he'd meant to entertain him like this. None of that mattered because she knew she was here for herself and not for Matteo.
If your book was optioned for a movie, what scene would you use for the audition of the main characters and why?
It would be the scene on Rocco's yacht where for the first time we glimpse that he is more than a playboy.
"Please, come back. The night is young. I haven't had a chance to tell you my papa's favorite mermaid story." He had never felt any shame in asking for what he wanted. He didn't understand people who wouldn't.
She stood there her arms wrapped around her waist, each stacked one on top of the other to cover more of her bare stomach. The confident woman she'd been a few minutes ago was gone.
Why? What had he done?
He had been playing.
"I'm a big kid, you know that, right? I mean Matteo spends a lot of time telling me to grow up, but I don't know how," he said. "I know I did something wrong but I have no idea what it is or how to fix it."
She chewed her lower lip. She didn't move, but her entire body seemed to shift toward him as if she wanted to be back by his side.
"I do know I don't want this night to end like this. I don't want you to leave and change and make me take you back to the hotel like this. I thought…I thought we were becoming friends," he said.
He had very few women friends. Not because he didn't like women but the ones he met and usually slept with weren't the kind to form a lasting bond with any male. Shel was his only friend who'd had a long-term girlfriend and she'd left him as well.
"We are going to have to work closely together over the next few days, Rocco. We have to represent the resort and you have to represent your family at the palace for tea and then we are hosting the World War II veterans for a ball in the hotel. It will be difficult if we've had a one-night stand."
One-night stand. He didn't think one night would be enough for him.
"Cara, I–
"Don't. No matter what your intentions are, I know myself. If I let you seduce me it will only be once. I'll savor every second of being in your arms and I won't let myself do it again. I know you."
"You don't know me at all. And you insult yourself by saying I'd seduce you. Of all the women I've met in my life, you are one of the strongest. You know your own mind and you keep up with my brother. If we end up in bed together it won't be because I seduced you."
She tipped her head to the side. "I hadn't thought of it that way. I guess you're right."
"Come back here and let's share my nona's cake. I will tell you the tales of the sea that I was raised on."
If your hero had a sexy-times play list, what song(s) would have to be on it?
Like A Wrecking Ball by Eric Church
Sangria by Black Shelton
Earned It by The Weeknd
Let's Get It On by Marvin Gaye
If you could have given your characters one piece of advice before the opening pages of the book, what – would it be and why?
My advice would have been that the thing they fear the most will bring them deepest joy. It will be difficult to accept this but in the end that is the only path to take.
What are you currently working on? What other releases do you have planned for 2015?
I'm currently working on a Sons of Privilege book for Harlequin Desire which will be out in 2016. Next up for me is CRUSHED a bad-boy surfer novel from Tule Publishing.

Thanks for blogging at HJ!
Giveaway:

I'm giving away electronic copies of the first two Amalfi Night Billionaires books. The Billionaire's Temptation and Mimi Wells' The Billionaire's Deception.
To enter Giveaway: Please complete the Rafflecopter form and Post a comment to this Q:

Temptation is the theme of this book and I have to be honest an tell you I am tempted by all sorts of things. A sunny day tempts me outside even when I'm on deadline, my husband's cologne tempts me to find him and kiss him, and the smell of chocolate chip cookies tempts me to eat them warm from the tray. What tempts you?
Excerpt from The Billionaire's Temptation:
Rocco had changed into a pair of trousers and a slim fitting, collared shirt that clung to his muscles. He wore a pair of leather loafers and, as they climbed the winding cobblestone path up toward Empirio Le Bella Figura, he stayed right next to her, cupping his hand under her elbow as they navigated the rocky footpath. Cobblestones were gorgeous to look at and harkened back to the history of their town, but they were killer to maneuver in heels.

As soon as they were on even ground again, he caressed the crease above her elbow before dropping his hand to his side. He pulled his aviator style sunglasses off as they entered the shop, holding the door for her.

"Ciao," Signora Festa said as they entered. "So nice to see you again, Steffi. And Signor Rocco. When did you get back to the island?"

"Just this morning, Dona. My first thought was to come and see you, but duty calls."

"Duty? Is that what you are calling women now," Dona asked with a full-bodied laugh. "How can I help you both today?"

Steffi had no idea what Rocco was looking for specifically in his office. She loved Dona's shop. It was an eclectic mix of modern Italian housewares and furniture from Milan as well as antiques from the France and the UK. Steffi had purchased her Louis XIV bedroom chair from Dona last winter. She could use a new tray for her vanity and glanced over at Rocco.

"He needs a desk, Dona. Maybe something with a sleek racing design," she said. "I don't think they make racecar desks."

"I wouldn't expect them to," he said, giving her a hard look.

She liked needling him. She had the feeling he got away with a little much from everyone.

He turned to Dona with one of his charming smiles. "The stuff in mine is disgusting. A man needs to be comfortable to think," Rocco said.

"We will find you what you need, Signor Rocco," Dona said. "I just received a new shipment from L'isle-sur-la-Sorgue, Steffi. There are a few pieces I think you might like."

"Do you need me?" Steffi asked Rocco.

He shook his head. "I know better than to interfere with a woman intent on shopping."

Sure he did. He spent a lot of time with women who probably spent his money when he wasn't in bed with them. Not that any of that mattered to her. She walked carefully away from him and Dona, listening to the two of them chatter on in Italian. She was rattled. The drive from the hotel to town had done that to her.

She wanted to blame it on the speed but she knew it had been the driver. Or rather her reaction to the driver. Why couldn't she settle Rocco into the same category as Matteo?

She always saw him as some forbidden, decadent little treat sent to tempt her. And to be honest, no matter how much she wanted to be simply her sensible French aristocrat mother's daughter, she knew she had the irresistible passion of her father running through her veins, too.

Valery had been a man who lived life to its fullest. A bon vivant to his dying day. And there were times when she struggled to control that part of herself. Her father had sent her his rules for living when she'd been about seven. He'd been on the road and when she'd gotten the letter from him she'd expected it to be one of his usual recipes he'd picked up during his travels.

As an adult she read subtext into the letter she'd received and to his rules for living. There were ten of them. She liked order and rules but her father's rules pushed her toward her own boundaries. She wasn't sure she wanted the fiery passionate life her father and, to be honest, Rocco seemed to live.

Rule one was easy to follow—Work hard…life will reward you immensely. Rule two—Play hard…you won't regret it. That one she had a hard time with. A part of her, wanted to play with Rocco.

Why now?

She knew it was because with Matteo gone she wouldn't feel guilty about it. She and Rocco were alone and no one else would need to know about it.

Like when Rocco had leaned close to her in the car—Juliet!—and it had been all she could do not to close the gap and kiss him.

How would he react to something like that?

Did she even dare try it?

Her phone buzzed and she pulled it from her handbag. She had a text message from her mother.

Chere, I will be in Positano next month, can you meet me for dinner?

Oui, Maman. I would like that.

You're not still mad about the sister thing, are you? Her mother asked.

Yes, she was mad. But not at her mother. She and her mom had always been close. And she even understood why Mitzi had never mentioned the illegitimate child of her father. Her mother had been the one to nurture Valery and to ensure his multinational brand after his death. Her mother was the CEO of Harlan Foods. She ensured that Valery's cooking shows stayed on the air and that his cookbooks were reprinted with forewords written by top up-and-coming young chefs.

Mitzi kept her father's legacy alive. And part of that legacy was the family image he had. Most of the consumers who purchased her father's cookbooks were women and the idea of idolizing a man who cheated and had an illegitimate daughter might hurt the brand.

A little. I always wanted a sister. Steffi texted back.

I am sorry. I did the best I could.

She knew that. Her mother only had Steffi's best interests at heart. I know. I love you.

Steffi snapped a picture of the writing desk she was considering buying and posted it into the text conversation.

Should I buy this?

Yes. I like it. It would look good in that alcove by the bookcases. I love you too. I'll send more details about my trip next month as I have them.

Steffi put her phone away and continued searching through the store, finding a tiny die-cast car buried in a box of odds and ends. It looked like Rocco's Juliet. She lifted it out of the box. The toy was in good shape. She spun the wheels of the Alfa Romeo. She set it on the desk and looked at it, in her mind she pictured Rocco standing next to the car.

"Are you almost finished?" Rocco asked, coming up behind her.

"Almost," she said, turning to block his view of the desk and the car.

He reached around her and lifted the car off the desk. "Looks like Juliet."

"It does. I was going to buy it," she said.

"You were? I guess you want to remember that ride," he said.

"I try to keep track of all of my near death experiences."

He shook his head, moving closer until their bodies were almost touching as he set the toy back on the desk behind her.

He put his finger under her chin and tipped her head back. She found herself mesmerized by the intensity of his grey gaze.

She licked her lips, which suddenly felt dry. And he leaned down toward her mouth and she lifted herself a little bit to meet his mouth but he turned his head at the last moment.

"I'll be happy to provide more excitement in your life, cara," he said, into her ear and then nipped at her lobe and turned and walked away.
Excerpts. © Reprinted by permission. All rights reserved.

Book Info:
Rocco De Luca lives and loves in the fast lane. A past Formula 1 champ, he has been jetting around the world arranging celebrity charity races and partying with the world's elite. Coming home to Isola del Fiori and filling in for his older brother for a few weeks sounds…well, boring. Until he meets Steffi Harlan.
Steffi Harlan is sophisticated, elegant, and way too smart to fall for a tanned chest and a bad-boy smile, or so she thinks, until she's put in charge of keeping the jet-set playboy out of trouble while he's gone. Sure, no problem. Except Steffi isn't immune to Rocco's charms.
They burn up the nights they spend together, and the last thing Steffi wants is to crash out and end up with a broken heart… Can they both survive love in the fast lane?
Book Links:

Meet the Author: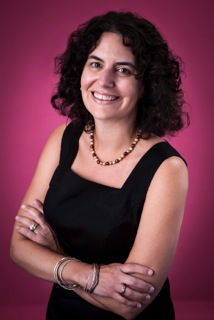 USA Today bestselling author Katherine Garbera is a two-time Maggie winner who has written more than 60 books. A Florida native who grew up to travel the globe, Katherine now makes her home in the Midlands of the UK with her husband, two children and a very spoiled miniature dachshund.
Website | Facebook | Twitter |