Today it is my pleasure to Welcome author
Juliette Cross
to HJ!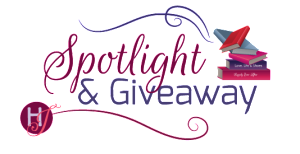 Hi Juliette and welcome to HJ! We're so excited to chat with you about your new release, The Black Lily!
Tell us about the book with this fun little challenge using the title of the book: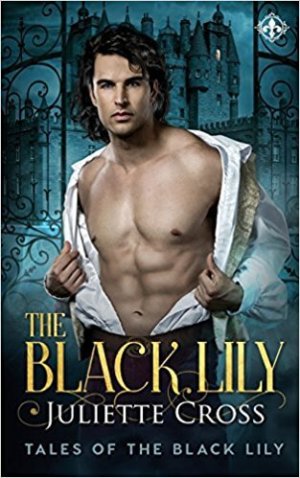 T is for: Thirst
H is for: Hunger
E is for: Enchanting
B is for: Beguiling
L is for: Lickalicious
A is for: Action-packed
C is for: Corruption
K is for: Knavish
L is for: Luring
I is for: Intoxicating
L is for: Loving
Y is for: Yearning.

Please share the opening lines of this book:
"Arabelle?"
"Come in, Deek."
The creaking door to her shack closed as she cinched her boot strings tight.
Please share a few Fun facts about this book…
I got the idea for this book the day after I saw Pride & Prejudice & Zombies in the movie theatre.
I got the idea for this book while mopping my floors, thinking of "Cinderella."
Almost all my vampires have Russian names. The humans have English and Irish names.
There is an ode to the Disney version of "Cinderella" with the name of Deek's dog, Bruno. ☺
I've been wanting to write a vampire series for ages but could never think of a world that inspired me till this one.
Was there a scene in this book that was harder to write than others?
The first intimate/sex scene. These are always hard. (No pun intended.) For me, it's about finding the right balance of emotion and passion. But I always know that even if I'm cruising along in word count that I'll be hitting a speed bump when I hit the sex scenes. These scenes are no easy feat.
EXCERPT:

Stepping to the side of the door, he waited, heart in his throat. The door creaked open, but she hesitated. He heard the zing of a short blade being drawn. As soon as she crossed the threshold, he grabbed her wrist and yanked her inside, slamming the door shut. She yelped. With a swift movement, he had her by the wrists, pinned against the wall and facing him.

Upon seeing her captor, she closed her eyes and mouthed a nasty epithet before saying, "This seems familiar."

"Drop your blade. Now."

Marius's canines extended the second he touched her skin. His inner beast—hungry and wanting—demanded obedience. Take her. Whispers from the animal inside swirled in his head as he fought to regain control, wanting to sink his fangs into her pretty neck, the urge driving him near mad.

Keeping her mouth shut as if she sensed he rode the edge of fury, she dropped the dagger. Her chest rose and fell swiftly.

"What now? To the dungeon?"

Breathless, she notched her chin up higher in defiance. He kicked her blade back with his heel, knocking it against the grate in the fireplace. Then he loosened his grip, sliding his hands down her bare forearms, up to her shoulders and along the side of her breasts and her ribcage, landing on her hips.

"What are you doing?" she asked, breathless.

"Checking for more weapons."

"I have no more."

He scoffed. "That's where you're wrong." He squeezed
her hips. Her eyes slid closed and she dropped her head to the wall. "You have more than one weapon." He nuzzled her neck and whispered in her ear, the words grinding out in pain. "And it's killing me slowly."

He brushed his lips up the side of her neck, waiting for her to push him away or slap him for this intimate intrusion. She didn't. So he tasted with his tongue, opening his mouth on her pulse and sucking softly, longing to bite and taste even more.

"So sweet, Arabelle." He skimmed the bridge of his nose up her neck and nipped her jaw. "I want you." He moved to the other side and placed an open-mouthed kiss on her neck just beneath her jaw. "I have since the moment I saw you."

She was panting now, her chest rising and falling, breasts pushing against her corset.

He traced a finger over the mound of one breast along the lining of her blouse, her soft skin a sinful temptation. "I want to kiss you right here." He lifted his head away enough to see her eyes were open and fully dilated, her lips parted. "I want to kiss you everywhere." He cupped the breast he'd been teasing, letting his thumb trail over the exposed flesh at the top. She whimpered. "I want to taste and suck every part of you." He ground his cock against her pelvis. "And I want to hear you say my name when I make you come."
Excerpt. © Reprinted by permission. All rights reserved.

What do you want people to take away from reading this book?
That love can and should cross all boundaries—those that are self-imposed and those built by society.
Thanks for blogging at HJ!
Giveaway:

Vampire Princess Travel Mug and The Black Lily eARC
To enter Giveaway: Please complete the Rafflecopter form and Post a comment to this Q:

Who is your favorite vampire? (Even if he's sparkly—no judgment here.)

a Rafflecopter giveaway


*Rafflecopter hosted by the author.


Book Info:
Cinderella like you've never seen before…
With the threat of the vampire monarchy becoming stronger every day, the Black Lily must take drastic measures. As the leader of the underground resistance, Arabelle concocts the perfect idea to gain the attention of the Glass Tower. Her plan? Attend the vampire prince's blood ball and kill him. Fortunately for Prince Marius, her assassination goes awry, and Arabelle flees, leaving behind only her dagger.
Marius is desperate to find the woman whose kiss turned into attempted murder, hunting for the mysterious assassin he can't push out of his mind. But what he uncovers could change the course of his life forever…
Buy Links: Amazon | B&N | iBooks | Kobo | Goodreads | Entangled Publishing


Meet the Author: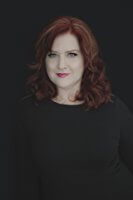 Juliette lives in lush, moss-laden Louisiana where she lives with her husband, four kids, and black lab, Kona.
Multi-published author of paranormal and urban fantasy romance, she loves reading and writing brooding characters, mysterious settings, persevering heroines, and dark, sexy heroes.
From the moment she read JANE EYRE as a teenager, she fell in love with the Gothic romance. Even then, she not only longed to read more novels set in Gothic worlds, she wanted to create her own.
Connect: Website | Facebook | Twitter | Pinterest | Amazon | Goodreads | Newsletter