Today it is my pleasure to Welcome romance author
Cheryl Harper
to HJ!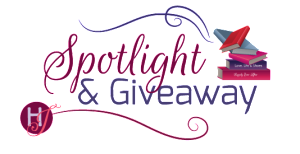 Hi Cheryl and welcome to HJ! We're so excited to chat with you about your new release, The Bluebird Bet!
Thank you so much for letting me talk about my book!

Please summarize the book for the readers here: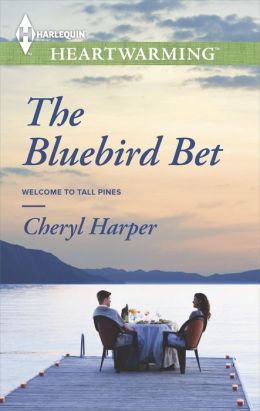 Dr. Elaine Watson wants to rebuild happy memories. Photojournalist Dean Collins needs a safe place to recover and figure out what to do with the rest of his life. The Bluebird Bed and Breakfast, a rundown beauty in need of a facelift, is the key to both their plans. But only one of them will win the bet with the best renovation proposal. And someone has to lose to get to happily ever after.

Please share the opening lines of this book:
"Looks like you've been getting plenty of sun, Mr. Collins," Elaine Watson murmured as she looked over his vitals. "That might be good for your blood pressure but not your skin." She glanced over her glasses to see Robert Collins roll his eyes over a sunburned nose.
Please share a few Random facts about this book…
I am horrible with any home improvement projects so it was a lot of fun to write two characters who both had more energy and ability than I do!
I love catching up with characters from previous books. Here, we find out what Deputy Andi and her nemesis Edna from A Minute on the Lips are up to.
I spent a lot of time researching wraparound porches and serene docks for this. I found a few dream getaways!
Please tell us a little about the characters in your book. As you wrote your protagonist was there anything about them that surprised you?
I knew Elaine was serious because she never missed a goal she aimed for, but her knitting skills were sad, sad, sad. And Dean, though he's got some serious challenges after spending his career in war zones, is still creative and ready to tell the important stories, no matter how much he time he spends dangling his feet in the water.

What, in your mind, distinguishes this book from other books out there in the same genre?
I hope it's a healthy dose of the humor that keeps us all going even when life overwhelms. That's my goal with every book.

The First kiss…
She's ready to win this bet and will take whatever opportunities come up. When he catches her snooping, he seizes his opportunity, too!
"You're being awfully nice to someone who's been snooping through your stuff." She tilted her head back to look up at him. "You must lack the killer instinct. Are you okay with losing?"
Her small smile was a challenge.

One he couldn't resist. He closed the distance between them and pressed his lips to hers. She gave a small gasp, but instead of moving away, she returned his kiss, each slide of her lips over his a shock to his system. For that brief moment, nothing else mattered, not the Bluebird or winning or losing or her mother or his father or whatever might came next.
Did any scene have you crying or laughing (or blushing) while writing it?
So many! I really love secondary characters and Edna made me laugh more than once, but one of my favorite between the hero and heroine is at the very beginning.
"I'm back." What a terrible opening line, Doctor Obvious. "Which room should I take?"

He waved his filleting knife, and they both watched a bit of…fillet plop into the water. Dean studied her face, waiting for a reaction. She stepped closer. "Hmm, you'd never make it as a surgeon."
If your book was optioned for a movie, what scene would you use for the audition of the main characters?
Early on, Elaine challenges him to jog with her. And she will do whatever it takes to win, even run a race he doesn't know he's in. After she wins, they both understand each other a bit better.
"I don't cheat." But winning a race against someone who didn't even know he'd entered might not be completely honest.

She stared down at her running shoes, uneasy with how well he already knew her.

He laughed. "Right. Okay. Beating me at a race I didn't know we were running isn't exactly cheating."

She took a deep breath. "Fine. I'm sorry. I just…" She rolled the edge of her T-shirt between two fingers. "Winning is important to me."

"And to most normal people in the world." Dean took her hand in his, forcing her to stop the nervous habit. "What happens when you lose?"
If you could have given your characters one piece of advice before the opening pages of the book, what would it be and why?
Go ahead and make your plans but leave room for something better to come along!

What are you currently working on? What other releases do you have planned for 2015?
My next Harlequin Heartwarming title, Winner Takes All, is coming out in June. We're going to South America for that one!
I also have a sexy contemporary, Least Likely to Fall in Love, coming in April and my first fun, light paranormal, Greek Gods Bearing Gifts, in May. If you're curious about what a Greek god might keep in his pawn shop, check that one out!

Thanks for blogging at HJ!
Giveaway:

Two signed, print copies of The Bluebird Bet (US only)
To enter Giveaway: Please complete the Rafflecopter form and Post a comment to this Q:

Watching HGTV makes me think I can move home improvement mountains, but my skills are limited to paint. What's the biggest renovation project you'd like to attempt?
Excerpt
"Are you sure you can abide by this competition?" Elaine asked as she slowly walked down the steps toward her car. "Tell me here and now, before I pack my bags and drive that road again. I'll back down before I cause your father any pain."

"But it will kill you to throw in the towel before anyone rings the bell." Dean glanced toward the foyer and nodded. "Yes, to prove to my father that I have what it takes, including the commitment to stick this out, I will agree to the bet and the rules, but I intend to win."
Book Info:
Winning isn't everything…to other people
Dr. Elaine Watson never loses. Period. So she won't miss out on a chance to restore the Bluebird Bed-and-Breakfast. The owner's son, Dean Collins, seems just as determined as she is. A famous photojournalist, he hasn't been home in years, so why does he want to turn the Bluebird, a charming old B and B, into a fishing camp?
With just a few weeks to create the winning plan, Elaine has no choice but to spend time with the guy. She's drawn to the handsome, wounded man, but being with Dean would mean giving up the future she's been dreaming of… And Dr. Elaine Watson never gives up.
Meet the Author: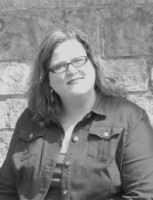 Cheryl Harper discovered her love for books and words as a little girl, thanks to a mother who made countless library trips and an introduction to Laura Ingalls Wilder's Little House stories. Cheryl enjoys strong characters that make her laugh. Now she spends her days searching for the right words while she stares out the window and her dog snoozes beside her. Visit her website to find out more.
Website | Facebook | Twitter |