Today it is my pleasure to Welcome romance author
Lizbeth Selvig
to HJ!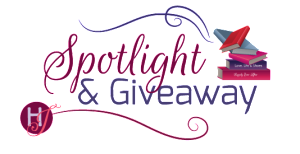 Hi Liz and welcome to HJ! We're so excited to chat with you about your new release, The Bride Wore Denim

!


Hi Everyone! I'm so honored to be here–I LOVE Harlequin Junkie and I think Sara is just the coolest–so her readers are too! Thanks for having me today!

Please summarize the book for the readers here: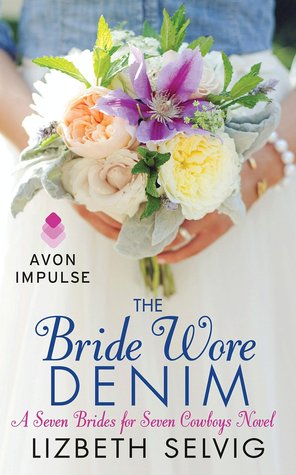 "The Bride Wore Denim" is the first novel in a new seven-part series called Seven Brides for Seven Cowboys. It's the story of Harper Lee Crockett (yup, her father named her after The Harper Lee) who returns home with her five sisters to the family 's Paradise Ranch in Wyoming when their father dies unexpectedly. Harper and her sisters left Paradise when they went off to college and never returned. Now they find the ranch is in financial trouble and they must decide whether to sell or try and redeem their family legacy.
Harper is just starting to find her way in Chicago as an artist and she has no desire to stay in Wyoming until she reunites with her best childhood friend, Cole Wainwright. She's always loved Cole, but he was her sister's boyfriend until just a few years ago. That makes him off-limits in her eyes. But–Cole has always been fascinated by Harper, too. And when the two get together sparks can't help but fly.
The longer Harper stays at Paradise, and the more involved she becomes with the land and the people on it, the more she grows to care about the future. She has to decide if love is stronger than dreams. Or–if, maybe, the two are one in the same.

Please share the opening lines of this book:
Thank God for the chickens–they knew how to liven up a funeral.

Harper Crockett crouched against the rain-soaked wall of her father's extravagant chicken coop and laughed until she cried. This time, however, the tears weren't for the man who'd built the Henhouse Hilton—as she and her sisters had christened the porch-fronted coop that rivaled most human homes—they were for the eight multicolored, escaped fowl that careened around the yard like over-caffeinated bees.

The very idea of a chicken stampede on one of Wyoming's largest cattle ranches was enough to ease her sorrow, even today.
Please share a few Random facts about this book…
The original idea for this series was that it be a contemporary, female-centered Bonanza. It morphed into a Seven Brides for Seven Cowboys concept–but the first three sisters, the girls' mother, and the name of the ranch all came about because of The Ponderosa – Paradise RanchThe Cartwrights – The Crocketts
Ben C. (dad) – Bella (mom)
Adam C. – Amelia
Hoss C. – Harper
Joe C. – Joely
Another fun thing for me is how characters sometimes pop out of nowhere. Two of my favorite secondary characters–Skylar and Grandma Sadie–simply walked onto their respective pages and took over. I love wise, elderly people so Grandma S. at age 94, wasn't really so surprising. But 14-year-old Skylar was not part of my original plan. She turned out to be the lynchpin to Harper and Cole's whole story!
Please tell us a little about the characters in your book. As you wrote your protagonist was there anything about them that surprised you?
Harper was very familiar to me because she lived in her head at the beginning of the book, and I sometimes feel like that's where I, too, am most comfortable. I was a little surprised at how very much Harper had to learn in the course of her story. Sometimes she was prone to making mountains out of molehills–but I hope readers will see her for the caring, creative, doesn't-want-to-make-waves woman that she is, and grow with her,
I fell in love with Cole almost right away. He's slightly clueless about women, but he tries. And I didn't know until we got further into the story how very family oriented he was. He truly wanted the family and the legacy that his father had lost, and he was prepared to work so hard and wait for what he wanted. He was not going to wimp out on keeping his roots in Wyoming!
What, in your mind, distinguishes this book from other books out there in the same genre?
I love this question! I think what's different about my series is that it simply isn't a typical "cowboy" saga. Despite the series title "Seven Brides for Seven Cowboys," not every hero is a cowboy. Two of them definitely are! But, two are Iraq war veterans, one's a doctor, one's even a paleontologist! But they all learn to love the ranch and its lifestyle and embrace the cowgirl that's part of each heroine's DNA. It's the true-to-life issues, the diversity of story lines, and the unusual characters that set this series of books apart and is making them so much fun to write!

The First kiss…
"Tristan. He was that hippie-assed boyfriend of yours, right? The one who promised to make you famous?"

Tristan Carmichael was her de facto manager—a fellow artist with far more connections than Harper would ever have. He'd been a . . . What? A lover for a while. But a boyfriend? She laughed. "He's definitely not my boyfriend."

"Not what I heard."

She frowned at his teasing and finger-flicked him on the shoulder. He laughed and set her down. "The point is, Tristan found a small, classy private gallery and gave them three of my paintings. The owner loved them, sold one the day he put it on display, and he agreed to host a full show. It's scheduled to open a week from tomorrow." Her words came in a rush now. "The gallery is called Crucible—it's on the lakefront in Chicago—and I have a million things to do to get ready . . ."

He bent. To the shock of her entire body, he slipped a kiss onto her mouth, and she froze. Wrong. This was very wrong. But the kiss fit as if it had been custom made for her lips. Sparklers zipped to life deep inside her belly, and she closed her eyes when she should have pulled away. Whatever scent or aftershave it was that made him smell like a spicy movie star turned her knees to rubber, and she couldn't stop drinking it in.

As kisses went, it was simple. No tongue, no sound. He opened and closed his mouth so lightly on her bottom lip she should barely have felt the butterfly touch, yet shivers rolled down her neck and across her shoulders like explosions.

This was insane.

She gasped and pulled away, avoiding his eyes. "Cole, no. We can't . . ."

"I'm sorry," he said.

"Mia is—"

"No longer anything except a friend." He turned her face gently with one finger, so she had to meet his smiling eyes. "But still, I know that was too quick. I didn't mean to make you uncomfortable. Especially if there's anyone else—I didn't even ask. I honestly just got excited for you."

Mia was more than his friend. She was and always would be his ex-girlfriend, lover, almost fiancée. No matter how strained her relationship with her sister might be, Harper would never do the stealing thing. The comparison thing.

"There's no one else."

She stared, dumbstruck at herself. That wasn't what she'd intended to say.

"Well, then. That's good." He let her go. "And for the record? It was a good kiss."

It definitely had been that.
Did any scene have you crying or laughing (or blushing) while writing it?
I had no idea that Cole was deathly afraid of spiders. Then, when he and Harper were on a picnic/fact-finding mission on the ranch, this happened:
"Cole stretched his long legs straight out and smiled. He made no move on her and she didn't mind despite the continuing thrill of being so close. She relaxed into his strong, silent western hero side and followed his lazy gaze to the horses, still staked by the bushes they were contentedly decimating. He reached up to scratch his chest and closed his eyes.

His muscles contracted and froze into a giant, steel block.

"Oh, oh, oh, shit! Harper!"

She shot to her feet at his sudden, frenzied cry, and he, too, rocketed to a stand. His hat hit the ground, his eyes rounded with genuine terror, and he flapped his arms and hunched his back like a drunken flamingo.

"What? What? Cole what's wrong?" She jumped to his side.

"It's in my shirt. It's flippin' in my shirt. Oh, freakin' crap, it's big as my hand."

"What is? What are you talking about?" She didn't know whether to laugh at his ridiculous dance or panic along with him.

"I think it's one of those damn hobo spiders. What do I do? Those mother-effers are poisonous."

He clutched at his shirt, feeling for the thing he believed was going to dispatch his life on the spot. The strong, silent hero had turned into a babbling idiot. At least, she thought, now holding back a laugh, here was another thing that hadn't changed. His pathological arachnophobia.

She tried to catch one of his flailing arms.

"The first thing you have to do is stop jumping around like Pinocchio," she said, barely hanging on to her straight face. "Stand still so if there really is a spider you don't scare it. Do you think it's bitten you?"

"Don't even say that," he whimpered.

"You big baby. Just pull your shirt off." He stared as if he hadn't understood the command. "Stop backing up!"

"Give me a grizzly bear any time," he moaned.

"Where is this death-dealing creature?"

"You're not funny. God, it's still crawling."

She couldn't contain the laughter anymore. With her palm she pressed against his shirt twisted it softly, feeling along his left pectoral. She jumped a little when she felt the inch-round bulge. Instinctively she gathered the fabric and captured the spider.

"Got him."

She felt the shiver shimmer through Cole's body. Tilting her head, she gazed into his face, which was finally draining of panic. A woodsy, warm scent emanated from his flushed skin—even at his least macho his power was substantial.

"Thank you." His breath floated onto her face. "You saved me."

"Unless you got bitten. Then I'm too late."

"I retract my thanks," he growled, working his shirt buttons open. "You're evil."

"I'm enjoying this."

He shrugged out of his shirt only to wind up with Harper holding part of his snowy-white T-shirt along with the limp plaid fabric. "Great," he moaned.

She couldn't say a word from a mouth suddenly as dry "s mountain scree. The T-shirt stretched even more nicely than the sweater from yesterday over well-defined arms and pecs she absolutely didn't remember from the last time they'd gone river swimming as teens. Where was that wiry, skinny kid when she needed him?

"Pull the undershirt off, too," she managed.
If your book was optioned for a movie, what scene would you use for the audition of the main characters?
There's a great family scene in the book when the sisters , their mother, and Cole sit around the family table and drink Scotch in their father's memory. I'd use this scene because it goes from serious to slightly humorous as the girls get more and more tipsy. It starts to show them moving from anger and wariness to more honesty about their relationship to each other and the future.
"Your father taught each one of you how to drink fine whisky," he said. "He definitely knew his Scotch. He had a warped sense of pride in the fact that every one of you learned to like it, too."

"His twenty-first birthday gift for each of us," Amelia said, "was a private tasting party. Our father was definitely one of a kind."

"Amen to that." Cole unwrapped the label from the bottle neck and pulled the stopper out with no more ceremony than he'd have used to unscrew the cap off of a bottle of Wild Turkey. "Like hiding this thousand-dollar bottle of Scotch in a corner."

"Oh my gosh! Are you serious?" Harper asked. "This is thousand-dollar Scotch? And you opened it?"

"Can't drink it without opening it."

Slowly he started around the table, pouring two fingers into each glass, finishing with his own. He set the bottle in the center of the table. Harper picked it up and peered at the label and at the white etched signature of John Ramsay across the swell of the barrel shape.

"Number two hundred fifty-seven of fourteen hundred bottles," she read. "Seriously?"

Cole shrugged. "That's what they say. Your dad told me there were only two hundred shipped to the United States."

"Heck," she replied. "We might be drinking our inheritance. I say bottoms up."

Cole lifted his glass and the others followed. "We haven't fixed anything," he said. "In fact, it feels like a lot is more broken than ever. But we're not going to discuss any more tonight. Agreed?"

A chorus of "hear-hears" made it so.

"And even though we each have our own memory of him and had a unique relationship with him while he was here, we can drink together to Samuel Crockett. We'll miss him. May he rest in peace."

"Rest in peace, Daddy," Amelia said quietly.

"Amen," Harper agreed.

Cole tipped his glass against his lips and let the cool, dark gold richness slide across his tongue and down his throat.

"Oh my," Harper said, her voice like a breathy prayer. "I haven't had anything that smooth and dry in a very, very long time."

"A little orangey," Joely said. "Maybe some vanilla."

"Oh, yes, your father would be very proud," said Bella, the sheen of unshed tears in her eyes. "Cole—I don't think there's any point in hoarding that Scotch. Pour again."
If you could have given your characters one piece of advice before the opening pages of the book, what would it be and why?
My advice for both Cole and Harper would be the same: forget about what you think your fathers did or didn't do right. Forget what you believe everyone thinks you are or are not. Believe in yourself. Believe in your own ability to know where home is and what's important to you.

What are you currently working on? What other releases do you have planned for 2015?
I'm working on the next books in the Seven Brides series and having a blast! The second book is titled "The Bride Wore Red Boots," and will be released on September 1, 2015. The third book is titled "The Bride Wore Starlight" and comes out December 29, 2015. And, there'll be four more to follow–so I hope everyone stays tuned!!

Thanks for blogging at HJ!
Giveaway:

Two giveaway prizes — both open internationally.
1 e-copy (Kindle or Nook) of "The Bride Wore Denim"

1 signed paperback copy of any of my backlist titles, winner's choice. ("The Rancher & the Rock Star"; "Rescued by a Stranger," "Beauty and the Brit," or "Good Guys Wear Black.")
To enter Giveaway: Please complete the Rafflecopter form and Post a comment to this Q:

I love weddings! I want to know your favorite parts of a wedding and what YOUR brides would be wearing: from tulle to satin, from white to whatever–what makes a wedding beautiful, special, and fun for you? (I'm enclosing a picture of my own real-life bride–my daughter Jennifer VanVranken who was just married on August 1st. Can anyone say inspiration?)
Read an excerpt from The Bride Wore Denim:
Cole kissed like he'd taken lessons from Casanova, Rhett Butler, and Upside-Down Spiderman and now surpassed them all. The soft touch of his lips set her body trembling, and shivers blazed across every inch of skin when his fingertips stroked her cheeks the moment he delved into her mouth. He tasted her reverently, as if she were the most exotic and precious of wines. He pulled her into the kiss inexorably and stoked the fire inside of her like a master, until she wanted him no matter what the consequences.

Until she scared herself out of the fog.

She jerked away, her movement the opposite of his skillful tenderness.

"Harpo, what?" Even his words stayed quiet.

"I'm leaving in the morning. What good does it do us to keep starting this and then having to screech to a halt?"

"We wouldn't have to screech or halt." He brushed his knuckles along her jawline. "Morning is a ways away."

"And what? Complicate this by going to bed? What if I liked it?"

She tried to joke, but deep inside it wasn't funny. The idea of loving Cole frightened her. She didn't want to live on planes. She didn't want to fall any more deeply in love with him than she already had.

"You would like it."

"Arrogant." She attempted a smile.

"Believe me. I don't think for one second it would be one sided."

"Nice save."

He tried to gather her to him again, and this time it wasn't fear of him but fear for herself that forced her to push him away and stand.

He sighed and pinched the bridge of his nose, tired and disappointed. "Fine," he said.

It almost changed her mind. "I won't make love to you just to leave afterward," she said. "That's how it would always be after that, stolen lovemaking. Just like you and Mia used to have. I do remember that."

He stood then, his features more than disappointed.

"Run away, Harper, if that's what you have to do. But at least be kind enough to stop comparing us to Amelia and me. This is nothing like we ever were. Ever. I resent that you keep making this out to be a sister swap."
Excerpts. © Reprinted by permission. All rights reserved.

Book Info:
When Harper Lee Crockett returns home to Paradise Ranch, Wyoming, the last thing she expects is to fall head-over-heels in lust for Cole, childhood neighbor and her older sister's long-time boyfriend. The spirited and artistic Crockett sister has finally learned to resist her craziest impulses, but this latest trip home and Cole's rough-and-tough appeal might be too much for her fading self-control.
Cole Wainwright has long been fascinated by the sister who's always stood out from the crowd. His relationship with Amelia, the eldest Crockett sister, isn't as perfect as it seems, and with Harper back in town, he sees everything he's been missing. Cole knows they have no future together—he's tied to the land and she's created a successful life in the big city—but neither of them can escape their growing attraction or inconvenient feelings.
As Harper struggles to come to grips with new family responsibilities and her forbidden feelings for Cole, she must decide whether to listen to her head or to give her heart what it wants.
Meet the Author: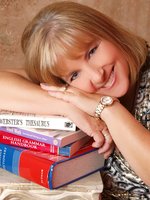 Lizbeth Selvig writes fun, heartwarming contemporary romantic fiction for Avon books. She is a winner of the Romance Writers of America's Golden Heart® contest for unpublished manuscripts, and her second published novel, Rescued by a Stranger, was a 2014 nominee for Romance Writers of America's prestigious RITA® Award. Liz lives in Minnesota with her best friend (aka her husband, Jan) and a gray Arabian gelding named Jedi. She turned to fiction writing after working as a newspaper journalist and magazine editor, and raising an equine veterinarian daughter and a talented musician son. She's now over the moon at being a new grandma to her human granddaughter, as well as long-time grandma to her four-legged grandkids of which there are over twenty, including a wallaby, two alpacas, a large goat, a mammoth-eared donkey, a miniature horse, a pig, three sugar gliders, and many dogs, cats and regular-sized horses (pics of all appear on her website www.lizbethselvig.com). In her spare time she loves to hike, quilt, read, and horseback ride. She also loves connecting with readers—contact her any time!
Website | Facebook | Twitter |