Today it is my pleasure to welcome romance author
Natalie Charles
to HJ!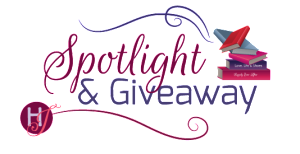 Hi Natalie, welcome 🙂
If someone wrote a biography about you, what do you think the title of the book should be? Why?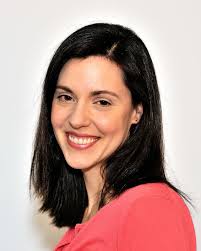 Probably something along the lines of, "Natalie Charles: A Caffeinated Life". Between working a day job, writing at night, and raising two young children, I pretty much depend on it to function. It gets easier, right?
Would you rather…be invisible or be able to read minds? Why?
Invisible, definitely. I believe there's such a thing as having too much information, and I'd rather not know what some people are thinking. *shudders*
Let's talk about your newest release: The Burden of Desire
If you had to summarize the book for the readers here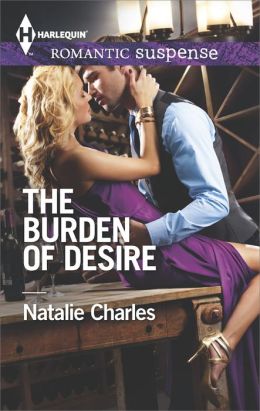 Prosecutor Sally Dawson is having the worst day of her life. The victim in her murder trial has just wandered back into town very much alive, and her supervisor has assigned her ex, Ben McNamara, the task of finding out what went so horribly wrong with her case. Ben and Sally become partners in the investigation and discover that the matter is much more complicated than anyone appreciated. Their mutual attraction still burns but they may never get their second chance, because the closer they get to uncovering the truth about the crime, the closer they get to a desperate killer.
Please tell us about the characters in your book?
Sally Dawson is smart, fashionable, and a bit of a drama queen. She has worked hard to achieve her success and she is proud of it. Ben McNamara is successful in his own right, although he's starting over in his legal career after some past difficulties and a few years as a marine JAG. They are self-described relationship lepers, destined to be alone after a string of failed relationships.
As you wrote your protagonist was there anything about them that surprised you?
Sally is unorthodox in her approach, and this comes out in different ways throughout the book. She is flawed and at times juvenile, but she's very sensitive at the core and shows compassion for people when they least deserve it. I really like that about her.
What scene did you most enjoy writing? Why?
I had a lot of fun getting Sally and Ben reacquainted. In an early scene, they are forced to travel in the same car:
The lights on the BMW convertible flashed as they approached. Sally cleared her throat. "I should warn
you, I'm a terrible driver."
Ben sucked in a breath. "Nice car." The vehicle was gorgeous. Sleek black exterior with gray leather seats. A convertible wasn't a sensible choice for the climate, but he wasn't about to complain.
"It's a rental," she explained as she opened the door. "Some guy rear-ended me at an intersection. It wasn't my fault," she added.
"Is this part of you being a terrible driver?"
"More like unlucky. The string of vehicular homicides makes me a terrible driver." He must have made a face because she started laughing. "I'm kidding! Geez." She slid into the seat as he opened the passenger door. "But seriously, buckle your seat belt."
She wouldn't need to tell him twice.
What scene was the hardest to write? Why?
The first chapter, hands down. I must have written it fifteen times before I was comfortable enough to move on!
Sally gripped her herbal tea, white knuckled. At another time, she might have calmly removed the cover and hurled the beverage at his glaringly white shirt and dull blue tie. But not today, because today she was above that. "It seems like you're under the impression I spend time thinking about you. Would it make you feel better to know that even if I tried, I couldn't muster enough interest to hate the sight of you?"
"You're funny, you know that?"
Ben stepped into her office and walked toward her purposefully, his gaze locked on hers, the beginning of a smile curving his lips. She watched him, alarm sounding across her body, her muscles frozen. He reached her desk and pressed his large hands down, leaning forward until he intruded upon her space, caused her to lean away. "We both know you care. At least enough to hate me as much as you do."
He reached forward with one hand and pretended to pick a piece of lint off her Valentino dress. Then he faked considering it before pretending to flick it away. Sally's blood pounded in her ears. He was close enough that she could smell mint on his breath. Too close. She grabbed a stack of files from her desk and stomped toward the filing cabinet. "Don't play games with me. You know the feeling's mutual," she growled.
"That I hate you?" He righted himself with a slight shrug. "I wouldn't say that. I've always thought you were…interesting."
Who would you cast in the role of your characters if your book was optioned for a movie?
Ben would be played by Matt Bomer and Sally would be played by Sienna Miller.
If you could have given your characters one piece of advice before the opening pages of the book, what would it be and why?
Sally has been so hurt by Ben that she spends a lot of time with her guard up. I would have told her to relax a little. Although, then the book would be quite different…
What are you currently working on? What other releases so you have planned for 2014?
My next book for Harlequin Romantic Suspense, When No One Is Watching, is out in September, 2014.
Thanks for blogging at HJ!
Giveaway:

One copy of The Burden of Desire

(open internationally)
To enter Giveaway: Please complete the Rafflecopter form and Post a comment to this Q:

Sally is a woman with a weakness for fashion, and she doesn't care whether it's practical. If you could have any fashion accessory in the world, what would you choose?
Excerpt
Ben looked…all right, she supposed. Healthy. That was good, that fate didn't smite him with some awful disease, like leprosy or rabies. It wasn't as if she wished rabies on him. Now, maybe she could've gotten behind a good case of poison ivy—one that kept him up for a night or two. That would only be karma. But rabies? Too far. So it was good that he wasn't foaming at the mouth and that he looked normal. Passably attractive.
Sally rubbed at her suddenly pounding temple.
Maybe "passably attractive" was an understatement. He looked hot, as if he'd just wandered off a billboard advertising that dark gray designer suit he was wearing. She could admire his bone structure, the sharp angles on his jaw complimenting an aquiline nose. His olive skin had darkened over an apparently leisurely summer, bringing attention to his deep blue eyes. He looked clean and showered and still raging with whatever pheromones he exuded that made women weak-kneed around him.
Other women, not her. His pheromones repelled her. Just the sight of him spiked her blood pressure and made her want to do rash things, like throw something hard through something glass to distract him long enough so that she could run away. And now he was watching her, waiting for some kind of response.
Just…damn him.
Book Info:
Former lovers become partners in Natalie Charles's new novel of the perfect crime…
On the eve of trial, prosecutor Sally Dawson has all the evidence she needs to convict a man of killing his wife—until the "victim" reappears. Now, alone and pregnant, to save her career she must trust the very man who broke her heart—her sworn enemy, Ben McNamara.
The case confounds Ben, a former marine JAG, but not the attraction budding between him and Sally. Their mutual desire never died. Can Ben prove to her that he's a changed man? He may never get the chance, because the closer Sally gets to the surprising truth, the closer she gets to a desperate killer….
Book Links:
Author Bio
Natalie Charles is living her dream as a writer for Harlequin Romantic Suspense after winning Mills & Boon's 2011 New Voices Competition. By day, she is a practicing attorney whose writing is more effective for treating insomnia than most sleeping pills. This may explain why her after hours writing involves the incomparable combination of romance and suspense–the literary equivalent of chocolate and peanut butter. The happy sufferer of a life-long addiction to mystery novels, Natalie has, sadly, yet to out-sleuth a detective. She lives in New England with a husband who makes her believe in Happily Ever After and two children who make her believe in miracles.
Natalie loves hearing from readers! You can email her at writernataliecharles@gmail.com.
Website | Facebook | Twitter |