Today it is my pleasure to Welcome romance author
Tara Sue Me
to HJ!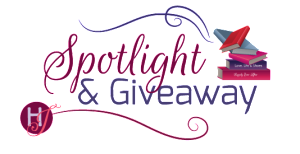 The New York Times bestselling author of The Submissive returns with a scintillating new tale about power, danger, and jaw-dropping passion….
Please summarize the book for the readers here: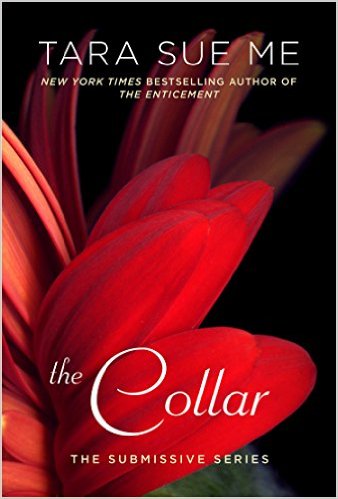 The Collar takes place in the Submissive Series universe. Nathaniel and Abby are minor characters, but the story revolves around Jeff and Dena who were once in a D/s relationship. Tragedy tore them apart, but they never got over their feelings for each other. Jeff is planning to move across the country in order to give Dena space, but when he discovers she's being threatened, his plans change.

Please share the opening lines of this book:
Jeff Parks knew it was taking all of Dena's willpower not to look his way. And since he had once had that willpower bend to his command, he was well aware of the strength involved. On any other given night, he'd be using his own willpower not to stare, but in light of his recent decision—
Please share a few Random facts about this book…
The first draft was written without Nathaniel and Abby because when I first wrote it (in 2013) it wasn't part of The Submissive Series.
I listened to COLDER WEATHER by Zac Brown Band on repeat while writing.
I was 75% through the first draft before I knew who was threatening Dena.
Please tell us a little about the characters in your book. As you wrote your protagonist was there anything about them that surprised you?
Both characters were fun to write. Dena's a no-nonsense type of woman who doesn't take crap from anyone. As Jeff said once in an early draft, "She's only submissive in the playroom." And Jeff is such a complex guy, it was eye-opening digging into who he is.
What, in your mind, distinguishes this book from other books out there in the same genre?
I think the fact that Jeff and Dena have such an emotional past is a big distinguishing factor for this book. There's so much that happened in their past that shaped them into who they are. Plus, in this book, Dena's the one with money and Jeff is a blue collar worker.

The First kiss…
He chuckled before lowering his head to hers and taking her lips in a kiss. She'd had her share of first kisses. Most of them were tentative and awkward. Not so with Jeff. The way his mouth claimed hers while his hands explored her body left no doubt he was not giving anything. He was taking.

Did any scene have you crying or laughing (or blushing) while writing it?
There's a scene where Dena's angry and she's pushing every one of Jeff's buttons trying to get a response from him. It's hot and sexy and tender and intense and ends in a way I didn't expect. That's my favorite, when the unexpected happens and it's perfect!
"If you want to discuss the scene," Jeff said. "It'll have to wait until you've calmed down. Right now I'm going to take a shower."
He moved to get off the bed, but she put a hand on his chest. "Are you going to jerk off in there?"
His eyes narrowed. "Move your hand."
"Look at you. Your cock's so hard, it's got to be painful in those jeans. Bet you're ready to take them off and stroke yourself into some relief." She scooted closer to him. "Will you think of me when you do? Pretend they're my hands?"
If you could have given your characters one piece of advice before the opening pages of the book, what would it be and why?
Dena: Your father's an ass.
Jeff: Don't be an ass to Dena. Her father's enough of one for both of you.

What are you currently working on? What other releases do you have planned for 2015?
The next book in the Submissive Series (focusing on Nathaniel and Abby) is out November 3, 2015: THE EXHIBITIONIST
I just turned in Cole and Sasha's book, THE MASTER, which is out Feb 2016.

Thanks for blogging at HJ!
Giveaway:

Print copy: The Collar (The Submissive Series)
To enter Giveaway: Please complete the Rafflecopter form and Post a comment to this Q:

Do prefer to read a series or standalones? Why?
Book Info:
Nathaniel and Abby are struggling to navigate the challenging waters of their own relationship, when they get a surprising phone call from their partners in play, Dena and Jeff, who are in need of a helping hand…
Seven years ago, blonde, beautiful lawyer Dena Jenkins was tired of her carefully controlled life. Desperate for something exhilarating to help her escape the pressures of her demanding job and her senator father, she joined a steamy, local BDSM club as a submissive. There she met brooding Dominant, Jeff. The attraction between them was undeniable, and, despite Dena's doubts, they couldn't stay away from each other.
Except, as the years have passed, their blazing connection has proven difficult to maintain. Dena and Jeff have a history they'd rather forget, but Dena can't let go of the past, and Jeff is ready to move across the country to give her space. Now, to save their passion, they'll have to rediscover what it means to trust each other—and give themselves to each other completely…


Meet the Author: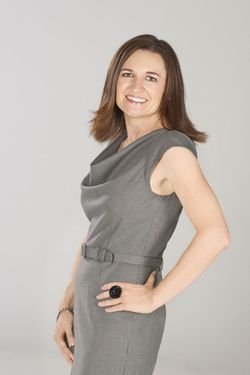 NEW YORK TIMES/USA TODAY BESTSELLING AUTHOR
Tara Sue Me wrote her first novel at the age of twelve. It would be twenty years before she picked up her pen to write the second.
After completing several clean romances, she decided to try her hand at something spicier and started The Submissive. What began as a writing exercise quickly took on a life of its own and The Dominant and The Training soon followed. An avid reader of all types of fiction, she soon discovered she enjoyed writing a variety as well.
Tara lives in the Southeastern United States with her husband, two children, two dogs, and a cat.
tarasueme@gmail.com
@tarasueme
https://www.facebook.com/TaraSueMeBooks