Today it is my pleasure to Welcome romance author
Dani Collins
to HJ!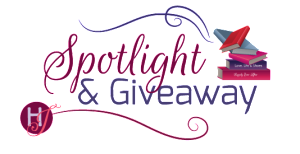 Hi Dani Collins and welcome to HJ! We're so excited to chat with you about your new release, The Consequence He Must Claim!
Hi Sara! Thank you so much for having me back again. I love visiting HJ!!

Please summarize the book a la Twitter style for the readers here: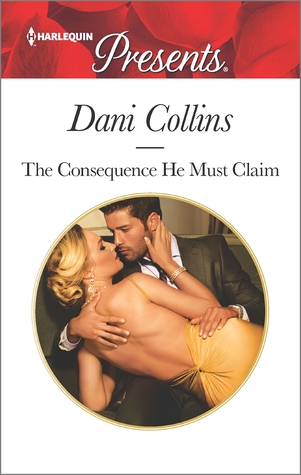 Amnesia! The hospital wants a DNA sample for a paternity test, but he never made love to the mother! Or did he?

Please share the opening lines of this book:
SORCHA KELLY ENTERED the hospital with determined steps. It was coming up to three weeks. They had to let her see him. Especially now that she knew. Not just suspected but knew she was pregnant
Please share a few Fun facts about this book…
Originally I thought of doing a twin's separated at birth. It turned into a baby swap.
I was out on my daily walk when I came up with the idea of using amnesia so Cesar doesn't know he's a father. I went into the grocery store where my teenaged son works and was so excited, I told him the idea. He just stared at me like I was bananas. (So different from any other day of the week!)
the flashback to Sorcha's job interview is a scene I've had in my head for a million years without any story to go with it. Ta da! It fit!
This might be a tiny spoiler for some, so skip this one if you don't like them: I didn't want Cesar to magically regain his memory. I thought it would be far more realistic if he was aggravated by this loss and coming to terms with it as part of his character arc, so that's how I wrote it.
What first attracts your Hero to the Heroine and vice versa?
She tells him she won't have sex with him! lol
He then develops a bit of a love-hate for her forthright manner.
As for Sorcha… Who wouldn't adore Cesar. He's sex personified with a libido that never quits! She promises she won't have sex with him while she's working for him, but the day she puts in her notices, she puts out (wink!)

Using just 5 words, how would you describe Hero and Heroine's love affair?
Torrid, Angst-filled, Honest, Tender, Fated

The First Kiss…
"I need to know what it's like to kiss you, Sorcha." He brought up a hand, one strong finger tracing a line under her jaw to a point under her chin.

Breathe, she thought, but couldn't make her lungs work. She was frozen in hot ice, mouth parting as he angled his head and leaned to cover her lips with his.

This was what he meant by her needing a man who could take control. As the oldest of four in a single-parent home, she'd been an adult from an early age, taking care of her siblings, then helping with the breadwinning. She easily shouldered responsibility—even for her own pleasure—but from the first touch, Cesar let her know he was more than willing to give her anything she desired.

There was no hesitation in his kiss, only command. He didn't overwhelm, wasn't forceful, but his kiss had the same quality as his voice or his directing hand. We're going here and this is how we'll get there. Come with me. I'll show you.

She softened under his thorough kiss, liking the light abrasion of his stubble. Her lips clung to his and her hand climbed his arm and found his shoulder. She tried to maintain her balance as they sat there, side by side, quietly devouring each other.

He shifted, gathered her and drew her into his lap. Just like that. Strong and sure, making his intention clear, right down to the bulge pressed against the cheek of her bottom.

They broke off their kiss, looked into each other's eyes. This was the point when she was supposed to remind him they had an agreement. He was her boss…
Without revealing too much, what is your favorite scene in the book?
This is the first night of their marriage, but their son is still only a week old. Sorcha can't make love and she's feeling dejected. She has just admitted how hurt she was that Cesar left after making love to her to go see his prospective fiancee, Diega. He then had his accident and doesn't remember why he went to see Diega or how they wound up engaged, but he's a notorious womanizer so Sorcha assumes he went to Diega to sleep with her. Here it is:
"I haven't slept with Diega."

Did that mean… She turned and tried to read beyond his begrudging expression.

"Really." She tucked the folded clothes under her elbow as she crossed her arms again. "You told me that day you wouldn't cheat on her—"

"I haven't," he groaned. "I haven't been with anyone. That's what I'm saying."

"Since me?" That couldn't be right. She was standing on solid wood flooring, but it felt like a bouncy castle.

"Since you."

She narrowed her eyes. "Are you being straight with me? She must have thought that was weird."

"She asked if everything was in working order. It is," he assured her, tone pithy. "I've checked."

For some reason she wanted to laugh. She ducked her head and pressed the back of her hand to her mouth.

He scooped up the peignoir in one motion, the silk so fine his fist easily closed over the bunched fabric. He brought it to her like a handful of Christmas tinsel. "I would prefer you wore this. If I wanted to sleep with a farm boy, I would have married one."
If your book was optioned for a movie, what scene would be absolutely crucial to include?
Oh, the scene where Cesar gets called by the hospital is an absolute must! Here it is:
"Are you telling me you want me to provide a sample for a paternity test?" he asked in disbelief.

"Please don't mistake me. We have no reason to doubt Sorcha Kelly's identification of you as the father. The issue is whether she is the mother of the baby she is currently nursing. As you can imagine, we're anxious to have this cleared up."

He couldn't speak. It took him a long moment to realize he wasn't thinking any thoughts. His mind was completely blank.

Was he still feeling the effects of the concussion? No. This was the sort of thing no one in the world could make sense of.

Finally he drew a long ragged breath. "I can clear up my side of things very quickly," he said, his voice flat and sharp. "I would remember if—" He cut himself off. Swore aloud as his condition struck him like a sledgehammer. Again.

There was no feeling like opening a door where a memory was stored and finding only an empty shelf. It was beyond frustrating. It was like being robbed and if there was one thing he hated above anything, it was a thief.

"Mr. Montero?" she prompted in his ear.

Maybe he didn't remember sleeping with his secretary, but it didn't mean he hadn't.
Readers should read this book …
along with the other half of the baby swap, The Marriage He Must Keep.
What are you currently working on? What other releases do you have planned for 2016?
I'm very excited to have a Bad Boy Short Story coming out Feb 11th! Please look for Taken By The Raider, a sexy hostile takeover that goes further than most!
I'm currently writing a smoke jumper hero for a series that will be out with Tule's Montana Born in June. In July, look for Bought By Her Italian Boss–I can't WAIT to share that one with you. Then in September I'll have another Presents, The Secret Under The Veil with a runaway bride who wasn't supposed to be there in the first place!
Thanks for blogging at HJ!
Giveaway:

One signed print copy of The Marriage He Must Keep, open internationally.
To enter Giveaway Post a comment to this Q:

In this duet, Sorcha and Octavia 'just know' that they've been given the wrong baby. Do you think mother's 'just know' which baby is theirs? Do you have an experience where you heard your child's voice in a crowd or had another kind of intuition about a child/parent/sibling?

This contest will close on Feb 5, 2016 8:59 PM (PT) and the winners will be notified via email. Winner will have 48 hours to respond to my e-mail before a new winner is selected.


Excerpt from The Consequence He Must Claim:
This is from Sorcha's job interview, where she tells Cesar she won't sleep with him:

"Finally, I have a solution to a problem that has impacted your productivity for several years."

"What problem is that?" he'd asked with forced patience, thinking drily, Dazzle me. He knew all the challenges he faced as he expanded from running his own chemical engineering firm into heading the Montero conglomerate. He'd already made plans for every single pothole in the road.

"You've been running through personal assistants at three and four a year," she said matter-of-factly. "Stability at your base will be paramount as you pick up and run with all your added responsibilities. I'm prepared to offer you a five-year commitment and a promise that I won't sleep with you."

He'd leaned into the backrest of his executive chair to take a fresh assessment of the admittedly competent PA from his father's London office whose brazenness was astonishing. He incinerated powerful men in seconds with this battle-ready stare, but if she was shaking under its laser heat, she was remarkably good at maintaining her demeanor.

"Please take that as a statement of my suitability, not a challenge," she added with a tight smile.

"'Excellent communication skills' also means knowing what not to say, Ms. Kelly." He flicked his we're-done glance from her to the door and tapped his keyboard to bring up the next applicant's file.

"Whether you actually slept with your PAs isn't the issue. The perception that you do is an image problem and will persist if you hire one of my older, male competitors." She thumbed toward the roomful of hopefuls beyond his office door. "Hire me, and I'll actively put rumors to rest. Furthermore, I won't throw myself at you or pitch a jealous fit at having to pamper the women who are in your life. I won't hit on them, either. Or on any of your associates."

She was well-informed. The previous male assistants he'd tried had done exactly that, offering "consolation" to the women he'd broken off with. The married women hadn't been able to keep up with the demands of his travel schedule while the one matronly woman he'd tried had brought a lot of judgment with her. The rest had been a mix of what Sorcha had just described: women given to flirting or openly inviting him or his fellow executives into their beds, searching for a more comfortable situation than working for a living. Even if they hadn't gone that far, they'd too often grown possessive and resentful of his dates.

As for sleeping with any of his PAs, it had happened once in his early years, before he had realized such mistakes could leave him with exactly what Sorcha had just called it: an image problem.
She hadn't won him over that quickly, however.

"I might be inclined to accept your word, Ms. Kelly, if you hadn't slept your way into being granted this interview." Barton Angsley, the middle-aged CEO running the London office, had given her a very glowing reference and pressed hard for her to be considered for this promotion. Despite her solid qualifications, this was an enormous step up in salary and responsibility.

"I don't sleep with anyone to advance my career, Señor Montero. I don't have to," she dismissed without batting an eye.

He had to admit she was solid under pressure.

"Angsley is taking a stress leave because he's in the middle of an ugly divorce. Infidelity is usually the source of that kind of ugliness, Ms. Kelly. Did you threaten to give his wife the details? Is that why he's so eager to send you to Spain?"
Excerpts. © Reprinted by permission. All rights reserved.
Book Info:
BLURB – The Consequence He Must Claim
Her boss…
Sorcha Kelly fell head over heels for her impossibly irresistible boss years ago. When she discovered he was dutifully engaged, she had to leave to protect her heart. However, her resignation broke the seal on the dangerous chemistry that always simmered between them, and that evening it consumed them both.
His baby!
After surviving a violent car crash, Cesar Montero lost the memories of the ardent hours he shared with his effortlessly seductive PA. So when Cesar discovers that their time together resulted in a lasting consequence, he's determined to claim his child and relive the white-hot night he can no longer recall…again and again!
Book Links:
Meet the Author: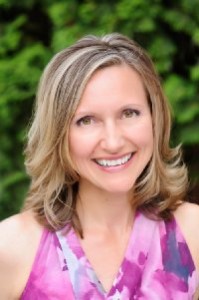 USA Today Bestselling author, Dani Collins is the author of more than two dozen sexy, witty, vibrant romances for a variety of worldwide publishers including Harlequin Mills & Boon in London, Tule Publishing in California, and herself. Dani lives in Canada with her high school sweetheart.
Join Dani's newsletter and receive Cruel Summer, a short story ebook written exclusively for her subscribers.
Website | Facebook | Twitter |