Today it is my pleasure to Welcome author
K.A. Linde
to HJ!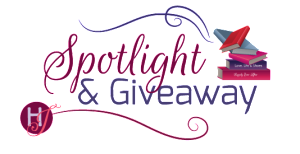 Hi K.A. Linde and welcome to HJ! We're so excited to chat with you about your new release, The Consort!
Please summarize the book for the readers here: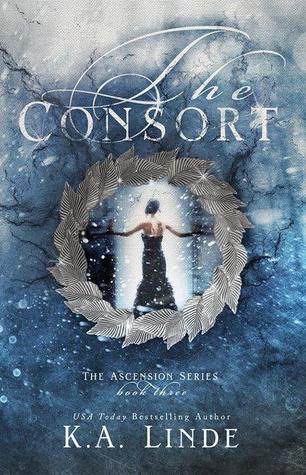 The Consort is the 3rd book in the Ascension series. It follows Cyrene, a strong headed badass, who discovers that she has magic in a world where magic doesn't exist. In The Consort, she has to face harrowing challenges that make her questions whether love is worth fighting for, if destiny even matters, and if she is even one of the good guys.

Please share the opening lines of this book:
"Lysa, don't!" Benetta cried, reaching for the giant circular diamond in her sister's hand.

"I'm just looking at it," Malysa said.

Benetta rolled her bright blue eyes to the ceiling. Malysa was never entirely innocent about anything she was doing.
Please share a few Fun facts about this book…
One of the cities that they go to in the book is called Tahne (pronounced Tah-nee). It was named after my sister Brittany, who went by the nickname growing up.
Two of the main characters, Matilde and Vera, are actual sisters in real life. They're two of my closest friends, and I mirrored their personalities off of each other.
I kill a lot of people in this book, and it was really fun.
Please tell us a little about the characters in your book. As you wrote your protagonist was there anything about them that surprised you?
The main character in the book is Cyrene. She's the strongest heroine I've ever written. She tackles obstacles head on. She fights for what she believes in even when it seems impossible. She trusts her gut and her friends implicitly. But she's not a warrior. She has no fighting skills and she'd rather be in a pretty dress than in pants any day. She's learning to deal with her magic and how to fight, but she's still girly. I love that she can be both at the same time.
There are a ton of supporting characters in this book as well and all of them are awesome, but a fan favorite is Ahlvie. He's a gambling, sarcastic, hilarious, drunk who also happens to be a genius. He always turns everything on its head and never takes anything but love too seriously.
If your book was optioned for a movie, what scene would you use for the audition of the main characters and why?
I would use the scene where she accidentally freezes a bathtub and screams at the top of her lungs. She jumps out of the water just as the guy she is fighting attraction to walks into the room. I think this one would be good because emotions are running high and the characters would really have to be in the moment to get it right.
With a sigh, she closed her eyes and sank back into the tub until her hair was completely covered. She sat there until the water turned lukewarm, verging on flat-out cold. Her teeth were chattering, and she wished she had her magic. She certainly hadn't mastered fire yet. Water was the only element she had any control over. She hesitantly reached for the powers just to see if they were there. The water heaved over the side of the tub and soaked the flooring.

She cursed noisily and sat up. She was never great at using magic without Avoca, but with her magic on the fritz, even attempting something so small, she messed up. All she wanted was for the water to heat up.

As soon as she had the thought, the surface of the water actually froze under her fingertips. On instinct, she screamed and jumped up out of the tub. Little crystalized pieces of ice fell off her bare shoulders and fell to the floor just as the door flew inward.

"Are you all right?" Kael asked at once. His eyes were wide, and his sword was out.

And Cyrene stood there, stark naked.

His sword arm dropped, and he stared. She was sure that this was the last thing he had expected.

She scrambled for a towel on the bench and wrapped it around her body. "What are you doing in here?"

"You screamed," Kael said. His eyes were still roaming her body, as if the vision of her naked figure would be forever branded on his retinas.

"Yes, because the water was cold! Not because I needed help."

"How was I to know the difference between your screams?"

"Well, you claim to know me! Figure out my screams."

His smile was wicked. "I'd like to."
What do you want people to take away from reading this book?
That even in our darkest times when the world seems totally against us there is a light at the end of the tunnel. You can pull yourself up and out of the darkness, that depression. Even when you feel totally alone, there are people out there waiting to take your hand and help you through.
What are you currently working on? What other releases do you have planned for 2017?
I am currently working on Blood Match, which is the second book in my upcoming paranormal romance set to release next year. Blood Type is book one and come out April 24, 2018. It is about a world where vampires rule and hire permanent blood escorts.
My next release is The Wright Secret coming out January 9, 2018. It centers around Morgan Wright as she finally gets her chance with her brother's best friend while managing taking over as CEO of her family's company.

Thanks for blogging at HJ!
Giveaway:

Signed print copy of The Affiliate (Ascension Book 1) by K.A Linde
To enter Giveaway: Please complete the Rafflecopter form and Post a comment to this Q:

If you could have any form or magic or superpower, what would it be and why?
Excerpt from The Consort:
"Can I just say no?"

Kael's eyebrows rose. "Do you want to?"

Dear Creator, she was having a heart-to-heart with Kael Dremylon.

"What I want? Creator, what I want?" She splayed her hands out in frustration. "Does anyone even care what I want? I am a tool to be used. That's it. I am power and beauty, and that is all that matters. If anything else mattered, then I would have a choice in what I did with my life, but I have not had one since the day I stepped foot into this castle."

"And, if you had the choice"—he straightened; the energy radiated between them as he drew near her once more—"what would you choose?"

A month ago, it would have been the easiest answer. Magic. Dean. Friends. Prophecy. Her loyalties had been black and white. Her life had been ruled by destiny. Her plans had been set in motion by a chance encounter with a peddler and a book and a letter.

Now, she didn't know what she wanted. She felt adrift. Ruled by someone else's decisions. Edric's decisions. She hadn't even thought about what she wanted.

"I don't know," she said. "Freedom."

"That is not what you want. You are already free." Kael pushed a lock of her hair behind her ear. "What you want is vengeance. What you want is control. What you want is power."

She clenched her hands into fists to keep from touching him. His words sang to her broken heart. She did want those things. Hearing them out loud instead of the ideas echoing around her mind put everything into order. She was not the same person she had been when she left this castle. She had seen and done things that Edric couldn't even imagine. He might rule this kingdom, but he did not rule her.

"Yes," she said.

His fingers threaded through hers and pressed their palms together. "This is what I can offer you."

His magic pressed into her body, filling her, drawing out her own magic. She gasped, but instead of wrenching back, as she had done on the docks when he invaded her, she met his power with her own. He did not have the control. They were both matched. What she had once thought was darkness and light was really just power. Raw energy. There for the taking.

It was not like linking with Avoca. This was like linking with wildfire—dangerous and uncontrollable.

"Here is your freedom."

His lips landed on her forehead, soft but inviting. She breathed him in as he came closer. Her attraction to him with their magic connected like this was uncontrollable. She was not sure she would be able to stop herself if he went further.

But he didn't.

Creator, he didn't.
Excerpt. © Reprinted by permission. All rights reserved.

Book Info:
After the loss of a friend and false imprisonment in an Eleysian dungeon, Cyrene has no interest in destiny. Her heart was shattered, friends scattered, and her home is nothing but a pretty illusion. Even her magic won't cooperate.
When all seems lost, she turns to the one person she never thought that she would trust:
Prince Kael.
His darkness mirrors a growing force lurking within her. A struggle she never imagined threatens to consume her. And as friends and foes begin to show their true colors, she starts questioning whether anyone is who they seem.
Even herself.
Book Links:

Meet the Author: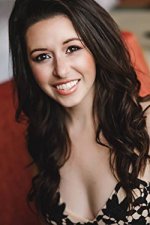 K.A. Linde is the USA Today bestselling author of more than twenty novels including the Avoiding series and The Wright Brother. She has a Masters degree in political science from the University of Georgia, was the head campaign worker for the 2012 presidential campaign at the University of North Carolina at Chapel Hill, and served as the head coach of the Duke University dance team. She loves reading fantasy novels, geeking out over Star Wars, binge-watching Supernatural, and dancing in her spare time.
She currently lives in Lubbock, Texas, with her husband and two super adorable puppies.
Website | Facebook | Twitter | Instagram | GoodReads |