Today it is my pleasure to welcome romance author 

Jillian Hunter

to HJ!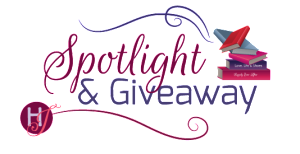 Hi Jillian, welcome 🙂
If someone wrote a biography about you, what do you think the title of the book should be? Why?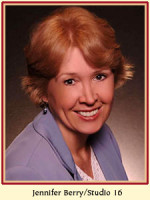 SHE DIDN'T MAKE IT HOME BY MIDNIGHT
or
SHE NEVER MADE IT TO THE BALL AT ALL
Hans Christian Anderson is quoted as having said, "Every man's life is a fairy tale, written by God's fingers."
If I were Cinderella, my pumpkin coach would probably get a flat wheel and I'd end up falling in love with the footman. I've definitely had magical times in my life, but not when I expected them.
Which of your prior characters when you most/least likely invite to dinner and why?
That would depend on my mood. I'd love to invite Heath, Drake, and Grayson Boscastle.
They're all sexy and masterful men.
Let's talk about your newest release: The Countess Confessions
If you had to summarize the book for your readers here …
It's a romance about an earl and a young lady who are engaged in secret but separate plots at a house party. Emily Rowland is pursuing romance with a man who acts as if she's invisible. Damien Boscastle, the Earl of Shalcross, is dedicated to thwarting a ring of spies. When Emily accidentally interferes with Damien's plans, he has no choice but to put her in a witness-protection program otherwise known as marriage.
Please tell us about the characters in your book.
At the beginning of the book, Damien appears to be a compelling, bearded, and dangerous Scotsman who barges into Emily's life uninvited. Before long, however, she realizes the truth – "Sir Angus" is actually a compelling, clean-shaven and dangerous English spy who is about to take over her life.
As you wrote your protagonist was there anything about them that surprised you?
I was pleased at how quickly they adapted to their circumstances, how level-headed they remained during dangerous moments, and how passionate they became in between.
What scene did you most enjoy writing? Why?
I like the scene in which Emily and Damien are confronted by her father, who is drunk and demanding the name of the rogue he assumed ruined his daughter while she was actually trying to romance another man. This would be enough trouble for any Regency couple. It's during this scene that Damien, who is a spy in disguise, realizes he has been caught in Emily's personal intrigue.
"I demand to know the man's name and whereabouts." Her father raised his fist to her face. "So help me God, I will beat the truth out of you if you make me. Everyone at the party must be laughing at what a fool I looked, searching for — "
"My name is Damien Boscastle, the Earl of Shalcross, and I am standing in your shadow. Your daughter was with me this evening. I take full responsibility for our actions. I let her astray."
"What?" Emily whispered, shaking her head in disbelief, moving forward without a thought to what she was doing. Damien Boscastle? Who in heaven's name was this man?
What scene was hardest to write? Why?
One of the hardest scenes to write, in terms of stage directions and keeping a visual scoreboard, was the scene where Emily's fortune-telling tent collapses in the wind and her cards go flying. She has sworn to return them to their owner.
Passion
She would recover that card if it took an hour. It meant something, although exactly what was no longer clear. It could turn out to be a memento of the only kiss she would ever know. She released Lucy's hand and snagged the corner of the card. Oh – and there in an updraft, went Virtue.
She chased that one until she lost sight of it.
She stood, at least twenty cards collected in her basket, but double that number escaping like prisoners determined to inflict the acts of fate to which they had been assigned. "I promised my brother I would return every single one of these cards intact."
Lucy stared as one soared over her head. "Some of them are already sailing downstream. They look ever so enchanting. The guests are going to think we had trained cards unleashed for their entertainment. They're like party favors. Besides, Michael will forgive you. Your father won't."
The Past flew beyond her grasp. She watched it go with no regrets; she had the most unexciting life in the annals of English history. But along with it went its reverse, the Future. And that indicated that Emily might be trapped in the tumultuous present she had created, a fate she was not about to settle for.
Who would you cast in the role of your characters if your book were optioned for a movie?
Honestly, I never see my characters as actors or actresses.
If you could have given your characters one piece of advice before the opening pages of the book, what would it be and why?
You will share a passionate and dangerous destiny. Trust each other from the start.
What are you currently working on? What other releases do you have planned for 2014?
I'm working on a new Regency series about four sisters and the desperate measures they take to save their manor house. Scoundrels, of course, are involved. I hope to have some of my backlist available as e-books in 2014.
Where can readers get in touch with you?
Readers can contact me at jillianhunterauthor.com or on Facebook.
Thanks for blogging at HJ!
GIVEAWAY:

2 print copies of THE COUNTESS CONFESSIONS
To enter Giveaway: Please complete the Rafflecopter form and post a comment to this Q:

What have you been reading lately? Any recommendations?
Excerpt: From The Countess Confessions
He lifted his forefinger to her mouth. She lowered the basket to her lap, her pulse throbbing in anticipation. "I could eat you up in one meal," he mused. "Some men would find you to be a threat. Others, like me, would consider you a challenge. There's something delectable and devious about you. If only I had a little more time."
Emily reminded herself that her brother was only a shout away. "You have stolen my time, sir, and if you see deceit in me, it is only because I, with my supernatural gifts, am reflecting your wretched soul."
"What a mouthful," he said, breaking into laughter. His forefinger circled to her bottom lip. "What a tempting mouth. Now, lay out the deck, darling. Amuse me a little more in the time we have left, or I shall be tempted to divert us in other ways."