Today it is my pleasure to Welcome author
Nancy Robards Thompson
to HJ!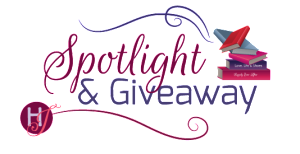 Hi Nancy and welcome to HJ! We're so excited to chat with you about your new release, The Cowboy's Runaway Bride!

Hi, Everyone! I'm so happy to be here today. Sara, thank you for having me.

What's your favorite line(s) from the book?: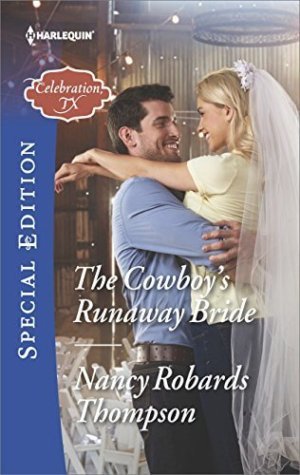 Chelsea is running from a scandal. Her best friend, Juliette Lowell has invited her to stay at her house in Celebration, Texas. It's such a small town, no one would think to look for her there. The only slight snag is that Juliette will be out of town when Chelsea arrives. She promises to leave a key for her her…but she forgets. Never fear, Chelsea spies an open window – a small bathroom window — and decides to climb in and loses her balance.
… With her arse hanging out in the most undignified manner, she was sure there was a life metaphor hidden somewhere in the situation. But this was no time to ponder it. She was going to fall one way or the other and after all the work it had taken to get this far, she wasn't about to start over. With one last forward thrust, Chelsea tumbled inside. As she twisted to break her fall, the bathroom light flicked on. Chelsea screamed as she registered the huge man hulking in the threshold.
Please tell us a little about the characters in your book. What first attracts your Hero to the Heroine and vice versa?
Ethan is first attracted to Chelsea because she is so different from any woman he's ever met. I mean, when he first meets her he thinks she's breaking into his neighbor's house.
Chelsea is first attracted to Ethan because of his devotion to his family.
When you sat down to start this book, what was the biggest challenge you faced? What were you most excited about?
My heroine is from England. So, I had to research British-speak and other customs. It was such fun! So that was both the biggest challenge and what I thought was most fun about the project. AND there's a wedding barn in the story. I loved looking at wedding barn photos.
What, in your mind, makes this book stand out?
This is book 10 in my Celebration, TX series. Readers have told me this series stands out because Celebration is a place where they'd like to visit or even live. They've said the characters feel like friends.
The First Kiss…
The first kiss happens whilethey're at a wedding and Ethan confesses that in the past he's had a drinking problem. In that moment, she realizes he's a strong man. See the next question for a peek at the scene.
If your book was optioned for a movie, what scene would you use for the audition of the main characters and why?
I'd choose the scene where they first kiss.
Ethan handed her a glass of red wine and he sipped something clear and bubbly.
"Is that club soda?" She gestured to his glass.
"It is."
"Are you the designated driver?"
"Actually, I don't drink. Alcohol and I don't get along."
"If this bothers you—" she held up her glass "—I can have club soda, too. Or just water."
"The only thing that'll bother me is if you don't enjoy your wine."
"Are you sure?"
He nodded.
"Fair enough," she said, feeling a little awkward about touching her wineglass to his seltzer water, but knowing it would be worse if she didn't.
It took a strong man to admit that he and alcohol didn't get along. She found his honesty refreshing. Apparently, there was more to Ethan Campbell than first met the eye, complex layers that ran much deeper than she'd realized. She realized how little she knew about him and how much more she wanted to know. But for now, this was a good start.
She turned to him and said, "I promised you my story in exchange for wine. What do you want to know?"
He was just opening his mouth to speak when one of the bridesmaids materialized. "You do know you're standing under the mistletoe, right?" She pointed toward the ceiling. Ethan and Chelsea both looked up. Sure enough, they had planted themselves right under one of the green orbs.
Those who were around them started chanting, "Kiss! Kiss! Kiss! Kiss!"
Before she even knew what was happening, Ethan placed his hand on the back of her neck, leaned in and pressed his lips to hers.
It was a tender kiss. Whisper-soft, but lingering. He tasted of lemons from his club soda and something else that was uniquely him…and quite delicious. For a moment the entire world telescoped and disappeared until it was just the two of them, his lips on hers, his warm hand, which had somehow slipped beneath her hair to rest, skin on skin, on the back of her neck.
A bright flash of light shocked her senses and dropped her with a thud back in the here and now. When Chelsea pulled away from Ethan, she blinked at the sight of Lucy standing there with her cell phone aimed at them.
"Smile, you two," Lucy said. The flash blinded them as she snapped yet another shot.
If your hero had a sexy-times play list, what song(s) would have to be on it?
One of the things I LOVE to do is make playlists for my books.
Here's a Spotify link to the playlist for THE COWBOY'S RUNAWAY BRIDE, if you'd like to give it a listen. https://open.spotify.com/user/nrobardsthompson/playlist/5DB4T2NEITyHeNTaPIHPaW
Here's a list of THE COWBOY'S RUNAWAY BRIDE songs (with Youtube links):
She Came In Through the Bathroom Window – The Beatles – https://youtu.be/iVgV3dmOwuU
Perfect – Lucie Silvas – https://youtu.be/a633nyqWA48
Wonderful Tonight – Eric Clapton – https://youtu.be/DQlgcjosN9w
Stay Here Forever – Jewel – https://youtu.be/pyv-KWf_AlI
Look How Far We've Come – Dylan LeBlanc – https://youtu.be/xpHQwUguq70
When You Say Nothing at All – Alison Krauss – https://youtu.be/1SCOimBo5tg
In My Secret Life – Leonard Cohen – https://youtu.be/NW7oNpzBSGc
You and Tequila – Kenny Chesney and Grace Potter – https://youtu.be/Q8XkLrErSHw
Come Away With Me – Norah Jones – https://youtu.be/QKEuOO0lQPc
Walking After Midnight – Cowboy Junkies – https://youtu.be/XikRDErgbW0
Oh, Darling – The Beatles – https://youtu.be/N3bmdBdFIWo
All Of Me – John Legend – https://youtu.be/450p7goxZqg
What do you want people to take away from reading this book?
This is an opposites attract story. It's about seeing the best in others and not holding mistakes of the past against others.
What are you currently working on? What other releases do you have planned for 2017?
Books 11 and 12 in My Celebration, TX series are available in July and October 2017. Also, I have a book in Harlequin Special Edition's 2017 Fortunes of Texas series. I'll also have three releases with Tule Publishing later this year.

Thanks for blogging at HJ!
Giveaway:

I'll give away two copies of THE COWBOY'S RUNAWAY BRIDE. International winners will receive an e-copy of the book. U.S. residents may choose mass market paperback or e-copy .
To enter Giveaway: Please complete the Rafflecopter form and Post a comment to this Q:

What would you do if you caught someone entering a neighbor's house by the window?
Excerpt from The Cowboy's Runaway Bride:
Chapter One
Lady Chelsea Ashford Alden cast a wary glance over her shoulder as she approached the front door of the gray stone cottage.
The place looked dark and formidable—cold and utterly unwelcoming—like it didn't want to be friends. It was so contrary to her college roommate Juliette Lowell's vibrant personality. Hard to believe this was Juliette lived here's childhood home. However, in the dark, Chelsea could see the numbers on the house matched the address Juliette her friend had given her.
The fingernail of moon hanging high in the inky Texas sky wasn't her friend, either. It did nothing to light the porch. Then again, maybe the darkness was her best ally, she thought as she rang the bell. Darkness cloakedcloaking her in shadows, hiding her from the monster that had sent her running to Juliette for refuge in the first place.
Life as the Earl of Downing's daughter didn't offer much latitude or forgiveness. In fact, sometimes it seemed as if people were standing back and waiting for her to fall. When she didn't, others were looking for opportunities to pull the rug out from under her or stick out a leg to trip her up.
Which is why she was in Texas.
She was tired of the limelight; tired of the pomp and pretense; tired of people using her; tired of watching her life play out on the covers of the British tabloids. Because God knew what the paparazzi couldn't confirm, they invented or they paid off acquaintances to create a storystories for them. She had experienced that compliments of a reporter named Bertie Veal, who had stalked her since college.
Most recently, he'd colluded with her ex to ruin her life. There was no worse betrayal than when someone you trusted in the most intimate way sold your most vulnerable moment to the press.
Chelsea tried to blink away the image, but it was burned into her brain. Intimate footage she didn't know existed until it had appeared on the tabloid's website.
She shuddered at the thought as she lifted the welcome mat in search of the key Juliette had left for her. The video had set off a humiliating chain reaction, the worst of which was her father's embarrassment and disappointment.
The look on his face had been devastating. It had cut her to the quick when he and her mother had told her she was on her own to solve the problem, that it was best for all if she distanced herself from the family until she'd cleaned up her mess—as if by virtue of simply leaving the country, London's upper crust would forget she was their daughter.
At least they would pretend to forget. In the meantime, it was very clear that Chelsea was cordially invited to stay away until she'd gotten her life together.
The first step in Plan Damage Control was to make freelance trash reporter Bertie Veal to leave her alone. The only way she would accomplish that was to disappear. Celebration, Texas, was the perfect place to hide because it was the last place in the world anyone would think to look for her.
No one would recognize her here. Most Americans seemed interested in the Buckingham Palace royals. They didn't care about the antics of the two-bit daughter of an obscure earl. American tabloids were all about Charles and Camilla, Wills and Kate, or movie stars spotted without makeup and rap singers caught cheating.
Chelsea switched on her phone's flashlight app and shone it on the wooden floorboards, but found nothing.
She tried the door, but it was locked. Juliette was a wedding planner and she was in San Antonio on business this weekend.Jules was out of town on business, but she had promised to leave a key. Her friend hadShe'd made it clear that Chelsea was welcome and apologized for not being there when she she arrived, , but duty called. Juliette was a wedding planner and she was in San Antonio on business for the weekend.
After a wedding reception she'd Jules had dreamed up had been featured in Southern Living, her business had skyrocketed.
Chelsea was happy for her friend and glad that at least one of them had their her life together. She assured her Juliette she could manage, and they'd bid their temporary goodbyes with promises of a long catch-up as soon as Juliette got home.
The only logical hiding places for a key on the front porch were the doormat and a rocking chair. Again, she used the flashlight feature on her phone to search around the chair, but she came away empty handed.
Perhaps Jules had left it on the back porch. They'd both been in such a hurry when they'd talked that only now did it dawn on Chelsea that theyJules hadn't named mentioned a specific location for the key – only that Jules she would leave a keyit on the porch. Or maybe Chelsea had misunderstood. How hard could it be to find a hidden key?
The flash of headlights warned of an approaching car. Chelsea sank back into the shadows, deciding she was grateful for the cloak of darkness that concealed her. As the vehicle continued to move down the road she breathed a sigh of relief.
AfterAs soon as she was sure the car was gone, she made her way to the back of the house away from the street to see if she could locate another hiding spot for the key.
When Chelsea and Juliette had roomed together at university, the two had weathered stronger forces than Bertie Veal. Well, nothing worse than discovering Hadden Hastings, her ex-boyfriend, had sold a video he'd secretly recorded of Chelsea and him having sex, but she and Jules had gotten into their share of trouble over the years. If they hadn't been knee-deep in it together, they'd gone to great lengths to cover for each other. That was what made them such good friends.
When Chelsea had phoned Juliette and told her she was in trouble and had given her the bare bones rundown of Hadden's betrayal, she'd insisted Chelsea come stayseek refuge with her in Celebration.
Chelsea and Juliette had both known Hadden Hastings at university. He'd been part of their group of friends. But Chelsea hadn't dated him until the year after they'd graduated.
When she ran into him after she got home from a year of doing relief aid work in Africa, she'd seen him with different eyes. He'd suddenly become datable. He'd been fun and funny and romantic and sympathetic to her post-university quandary—after all, he couldn't seem to find his place in the world, either.
He'd charmed her and she'd fallen for him.
He was the last person she'd ever thought would secretly record their lovemaking, much less sell the footage to Bertie Veal. The betrayal hurt as much as the humiliation of having a "sex tape" published for the entire world to view. The press ate it up because there was nothing quite as titillating as a noble scandal.
Chelsea lifted up the mat at the back door and ran her hand over the rough surface of the wooden floorboard.
Nothing. No key there either.
Then she lifted up the various flowerpots and tipped the planters, all to no avail. She As a last resort, she called Juliette, but the call went straight to voice mail.
"Hello, Jules. It's Chelsea. I'm so sorry to bother you because you're probably knee deep in first dances and cake cuttings right now. But I made it to your house and I can't locate the key. Please give me a quick ring when you have a moment. It's probably in some painfully obvious place that I'm not seeing. You know me." She forced a laughed. "Anyhow, I hope the wedding is going well. I can't wait to see you. Tootdles, love."
She disconnected the call and was just about ready to give up and return to the car when she noticed a small window near the back door was open a few inches.
It wasn't optimal, but it was a way inside.
The window was rather small—tiny, in fact—and a bit high off the ground. And why had she chosen to wear a skirt today? Well, it didn't matter now. It wasn't as if anyone was lurking about, hoping to catch a glimpse of her knickers.
Chelsea stared up at the window and sighed.
It appeared to be her last recourse. She could either make it work or wait in the car until Juliette called her back. It was getting chilly out here. She'd much rather wait snug and safe inside.
She dragged over a patio chair made out of fat plastic pipe with a woven nylon seat base and positioned it under the window. Kicking off her wedge sandals, she tucked her phone and rental car key into one shoe and climbed up onto the chair. It wobbled a bit and she grabbed the window ledge to steady herself.
Chelsea was a solid five foot nine inches in bare feet. Hoisting herself up and inside that tiny window would be a challenge, but this was no time to fret. She couldn't overthink it. The sooner she got inside the house, the sooner she could relax.
She got to work on removing the screen. It took more effort than she thought it would. In the process, she broke her right index fingernail into the quick, which smarted like bloody hell. The pain had her performing a little jig, which caused the chair to rock unsteadily. But a moment later Chelsea persevered and popped the window screen out of its track. It clattered as she dropped it onto the porch floor.
Now it was time for the most challenging feat of the evening: stuffing herself through the scant opening. The window looked into a small bathroom and was positioned just above the bathtub. A double swag shower curtain framed the tub. Beyond that she could make out a commode and a pedestal sink. The door to the room seemed to open into a hallway, but that was all she could see in the dim light.
With one deep breath, Chelsea used all the arm strength she could muster to pull herself up. As she labored, she managed to get a foothold on the house's cold, gray stones and used them to walk herself up the wall.
She just might pull this off.
With one last grunt and upward push, she managed to tip herself inside the window…sort of… During the effort, her foot caught on the chair—how the bloody hell had that happened? If she'd tried to do that on purpose she wouldn't have been able to. Nonetheless, the chair seemed to be attached to her foot. With a swift kick and a smart shake, she managed to free her lower limb. The chair crashed to the ground, echoing in the otherwise silent night, and leaving her precariously half-in, half-out of the window, faltering like a teeter-totter trying to find its balance.
With her arse hanging out in the most undignified manner, she was sure there was a life metaphor hidden somewhere in this situation. But this was no time to ponder it. She was going to fall one way or the other and after all the work it had taken to get this far, she wasn't about to start over.
With one last forward thrust, Chelsea tumbled inside. As she twisted to break her fall, the bathroom light flicked on. Chelsea screamed as she registered the huge man hulking in the threshold.
*
Based on the racket he'd heard, Ethan Campbell thought he might have cornered a couple of raccoons that had fallen down the chimney or gotten into Juliette Lowell's house through an open window. The last thing he'd expected was to catch a tall, gorgeous blonde breaking and entering.
But there she was looking guilty as hell, standing in the bathtub, tugging up on the neckline of her blouse and smoothing her bright pink skirt into place. The open window was a yawning black hole behind her.
Standing there, with hWith her wide eyes and tousled long hair, the Beatles' song, "She Came in Through The Bathroom Window," suddenly took on a whole new meaning. Ethan tried Trying to ignore how pretty she was and, Ethan stepped forward to show the woman he meant business.
There had been some burglaries in Celebration over the past few weeks. Was this woman part of a ring?
"What the hell do you think you're doing?" he asked.
He didn't wait for her to answer and he didn't take his eyes off her as he reached into his jeans' pocket for his phone to call the sheriff. She was barefoot, he noticed. He also registered her long, lean, tanned legs and the barely there hint of cleavage that winked at him as she crossed her arms.
He forced his gaze back to her face. She stared at him, big-eyed and mute. She looked scared, like a cornered cub. He had a hard time believing Goldielocks was here to ransack the place. Nonetheless, she wasn't supposed to be here.
No one was.
So what was she doing?
When he'd noticed the strange car parked in the Juliette Lowell's driveway as he'd headed home from the stables, Ethan decided to investigate.
Juliette was in San Antonio facilitating one of those fancy weddings people paid her good money to plan. That was why Ethan had decided to stop and investigate.
His neighbor kept his him apprised of her travel schedule and that's why he knew damn good and well no one was supposed to be in this house tonight.
"I'll ask you again," he said, waiting to hear what she said before he dialed the sheriff. "You want to tell me what you're doing in here, sis?"
The woman stared back at him silently. Those huge eyes of hers—were they blue or green?—still locked with his.
"No?" he asked. "Okay. Maybe you'd rather talk to the cops?"
That broke her silence. "No, don't call the police. Please."
Did she have an accent? He couldn't tell. Might just be nerves.
She held up her hands surrender-style.
"Well, then you'd better start talking—and fast. Are you alone?"
Aw, hell. He was such an idiot. She could have accomplices. They might already be in the house. She could've been the lookout. Albeit, a noisy one. But still…
Ethan glanced in the mirror, which provided a rearview side view into the dim hallway, and listened hard, trying to detect sound or movement, anything that indicated they weren't alone.
He didn't hear a thing.
Yeah, wouldn't it be just like him to meet his maker after being distracted by a pretty face. It wouldn't be the first time. Well, figuratively, anyway.
As a safeguard, he placed the call to 911.
"No! Please don't. My name is Chelsea—Chelsea Allen. I'm here to visit my friend, Juliette Lowell. Please don't call the police. I can assure you that's not necessary. Just call Juliette. She'll tell you I'm welcome here. Please. Hang up. We don't need to involve the officials."
This time there was no trace of accent in her voice. He must've imagined it before. Because now her words were crisp and enunciated. And panicked.
And she was so pretty.
Oh, for the love of God almighty…
She did know Juliette's name. Which didn't automatically guarantee that she was a friend. She might have known the house would be empty tonight and the place would be a good target.
Juliette's business was just starting to take off. She was even getting some press about it. Who knew what kind of riffraff news of her success might attract? Though Chelsea Allen didn't look like riffraff.
"Please hang up," she pleaded again.
Ethan shook his head and gestured to the window behind her. "When you visit friends, do you always come inenter through the bathroom?"
Her eyes flashed before she glanced over her shoulder in the direction he pointed. "Of course not. It's just that…"
A frustrated little growl gobbled up the rest of her words. Ethan half expected her to stamp her foot or to turn around and scale the wall in an attempt to leave the way she came in.
But instead, she put her hands on her hips and apparently tried to turn the tables on him. "If Juliette is not at home, what business do you have in her house? Who are you?"
He frowned at her tone. "I'm the one who's asking the questions here, and as soon as the sheriff arrives, he will take over for me."
"No! I'm sorry. Please hang up. I mean you do realize that calling emergency services could keep them from responding to a true emergency, don't you? Just call Juliette from your cell. If you're in her house you should have her number. Right? She will tell you that we're friends and that I'm absolutely welcome here."
Ethan hesitated. She had a point. But before he could disconnect, the operator picked up.
"This is 911. What is your emergency?"
Excerpts. © Reprinted by permission. All rights reserved.


Book Info:
And the bride wore…running shoes?
Publicly shamed by her former fiancé, Lady Chelsea Ashford Alden has fallen from grace and her intimate life has become fodder for the British tabloids. On the run from the paparazzi, there's only one place for the errant aristocrat to wait out the scandal: her best friend's cottage in Celebration, Texas…
Instead of foiling a burglar, rancher Ethan Campbell startles a gorgeous blonde in the bathtub! Chelsea covers up…her true identity. But not her sizzling attraction to the tall, dark and hunky cowboy. Ethan has loved and lost, and until Chelsea, he never thought he'd love again. But he doesn't know her secret, and if she reveals the truth, he might be the one to run this time around.
Book Links:

Meet the Author: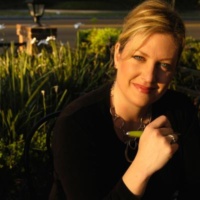 National bestselling author Nancy Robards Thompson lives and writes in Florida, but her imagination transports her all over the world. She has found Nirvana doing what she loves most – writing romance and women's fiction full-time. After hanging up her press pass, this two-time nominee for the Romance Writers of America's Golden Heart struck gold in July 2002 when she won the award. Since then, she's gone on to sell 36 books, which critics have deemed, "…funny, smart and observant." You can connect with her at NancyRobardsThompson.com; on Facebook at Nancy Robards Thompson Books – www.facebook.com/nancyrobardsthompsonbooks; and follow her on Twitter at @NRTWrites .
Website | Facebook | Twitter |