Today it is my pleasure to Welcome author
Heather Heyford
to HJ!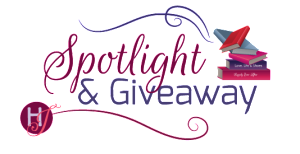 Hi Heather and welcome to HJ! We're so excited to chat with you about your new release, The Crush!

Hi, all you lovely readers!

Please summarize the book a la Twitter style for the readers here: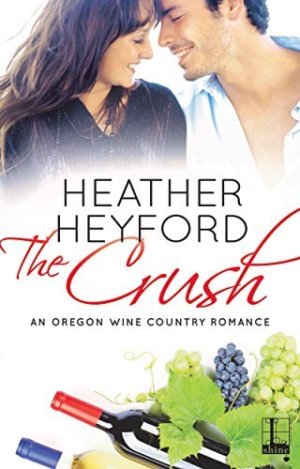 Struggling young vineyard owner Juniper Hart must learn to trust a smooth-talking stranger after everyone else has let her down. Just touched down in crunchy granola country, Manolo exudes plenty of East Coast swagger, but he has a lot to learn about independent Oregonian women!

Please share the opening lines of this book:
Rap rap rap!
Juniper Hart's head shot up from her bills, agonizing over which of her wine business's creditors would luck out and get paid this month. She scrambled out from behind her desk and dashed into her tasting room, heedless of the papers she set sailing. Inches short of the threshold she skidded to a stop to smooth down her faded T-shirt emblazoned with We Are Pinot Noir. From the other side of the door she heard a familiar voice.
"Last I knew, lieutenant, you had women in, let's see—Fort Bliss, Fort Belvoir, and New York City—and that's just stateside."
Please share a few Fun facts about this book…
If you mispronounce the name of this valley in Oregon's wine country where The Crush is set, the locals will correct you with, "It's Will-AM-ette, dammit!"
Research for The Crush required a considerable number of wine tastings. *Sigh* it's a tough job . . .
At one winery, I was given a discount after I told them about my book because they said I was "industry." Yay! Who knew?
While trekking through the vineyards, I met another romance writer!
The setting of The Crush was modeled on a gorgeous, father-daughter winery called Montinore.
What first attracts your Hero to the Heroine and vice versa?
I have to say it was lust at first sight, though Junie, my heroine, fights her attraction tooth and nail. Junie has never considered herself a beauty. On the other hand, growing up, Manolo's three older sisters told him every day how beautiful he was. She didn't think she could measure up.

Using just 5 words, how would you describe Hero and Heroine's love affair?
Grounded girl steals rake's heart.

The First Kiss…
…happens in a vineyard:
Wrapped in her embrace, the sun and the planets and the stars seemed to revolve around them.
His heart swelled. Tenderly, he pulled back, intending to take her in a kiss. Junie gazed up at him with soft eyes.
If she hadn't suddenly blinked—flinched—Manolo wouldn't even have noticed the bleating car horn.
Not now. Anytime but now.
Without revealing too much, what is your favorite scene in the book?
Manolo, a confirmed bachelor and ladies' man, has designed the tasting room of Junie's dreams for her. For the past few months they've been inseparable. On opening night when the whole town has turned out to christen it, his work is done. He seems about to bow out:
He took her by the shoulders, gently turned her around and nudged her toward the door. "I've monopolized you long enough. You belong out there."
She stumbled forward, then stopped, turned and saw him standing there alone. Outside, the sound of raucous merriment went on unabated.
"Go on," he said with a toss of his chin.
She felt like she was being thrown out of her own office. "Aren't you coming?"
"This is your place, and those are your people."
She frowned. "What about you?"
He hesitated. And then he said, "I don't have a place."
If your book was optioned for a movie, what scene would be absolutely crucial to include?
Manolo has secretly arranged for Junie and her late father's special, father-daughter song to be played at the grand opening of her tasting room, in a ploy to reunite Junie and her distant mother:
Then a familiar piano melody filled the air.
Mom extended a graceful hand.
"What's this?" Junie wondered aloud.
Mom's eyes glistened. "Your father would be so proud of you. I know he would have danced with you today. But since he can't, would you dance with me, instead?"
Junie glided into her mother's arms. The crowd parted as mother and daughter twirled around and around, surrounded by a panorama of friendly faces.
When the song ended there was a smattering of applause and more than one person dabbing her eyes.
Readers should read this book …
… to laugh and cry along with Junie and Manolo on their journey.
What are you currently working on? What other releases do you have planned for 2016?
The Crush is Book 1 of An Oregon Wine Country Romance. Unlike my Napa Wine Heiress series which could be read in any order, the three books in AOWCR work best read sequentially. Book 2, Intoxicating, is available for pre-order. Buy it now and it will be a happy surprise when it shows up on your device on 3/28/17. Book 3, Kisses Sweeter Than Wine, will launch later in 2017. I'm having a blast working on the love scenes between the therapist and former special ops guy who has more issues than Vogue!
Thanks for blogging at HJ!
Giveaway:

3 digital copies of THE CRUSH
To enter Giveaway: Please complete the Rafflecopter form and Post a comment to this Q:

What is your favorite kind of wine?
Excerpt from The Crush:
"What's a beauty like you doing hidden away in a place like this?"
Her hands paused where they struggled against the stubborn cork. Beauty? Her? He didn't just look like Daryl, he laid it on thick like him, too.
Stick to your script, Junie. What had they said at that free class for entrepreneurs at the Yamhill County extension? She was the one who should be asking the questions. Marketing 101.
She gave the screw a vicious twist. The cork came out with a muted pop and she began to pour the one-ounce servings used for sampling.
"How long will you be in the Willamette Valley?"
"Not long. I'm a traveling man. Just passing through."
Lieutenant Manolo Santos was a walking, talking cliché, thanks to his good looks and bad lines.
Be nice to everyone, they said in the class. You never know who might turn out to be an ally. She clenched the bottle tighter in her moist palm, determined not to fumble under his penetrating glare, ally or not.
Sam hoisted his glass and the others followed suit. But before he could make a toast, the stranger beat him to it.
"To the Beaver State," he said, eyes sparkling with mischief.
That brought more cautious chuckles, as her friends weighed their loyalty to her against the novelty of the suave newcomer in their midst.
Sam swirled his wineglass at eye level, checking for all the signs: color, viscosity, legs.
Rory downed his glass like cider, followed by a satisfied belch.
Junie's heart sank. Heath was a brewer and Sam was in the wine business, like Junie. Keval was industry, too, if doing I.T. for the consortium counted. Was it too much to ask for them to appreciate what she was trying to do here? They'd tried her wine before. They knew word of mouth was everything. That's where sales came from. But they couldn't pass the word on how great her Pinot was if they persisted in chugging it like marathoners on Gatorade. Maybe they couldn't handle three tastings in one day, after all.
"Yummy." Keval licked his lips and picked up a battered copy of Wine Spectator from the bar. "Just think, Juniper. Maybe you'll be in here someday."
Yeah, right. She couldn't even afford to renew her subscription.
At least Sam had the decency to give his wine time to wander around his palate, letting it speak to his taste buds. "Your wine sings, Junie."
Junie swelled with pride. High praise, coming from Sam. But even he couldn't seem to find her a distributor, though he'd been looking for the past couple of years.
True to his word, he spat into the receptacle provided. "Now, how about that rosé?"
Junie poised the new bottle to pour but there were only four empty glasses on the counter. She skimmed the room for the fifth, spotting it in the hand of Mr. New Jersey.
Thick, workingman's fingers cradled her fragile stemware. Dense lashes brushed against carved cheekbones as he lowered them to gaze at the ruby liquid. Then he glanced up over the rim, catching Junie staring. "Young, bright appearance."
He lowered his Roman nose into the bowl and sniffed, then looked up, his eyes landing in the vicinity of her chest. "Juicy plums." He swirled and sniffed again. "And some other fruit I don't think I've had the pleasure of tasting."
Junie forgot about the bottle she held poised and it sank to the bar under its own weight. "Lingonberry. It's native to the Pacific Northwest."
Manolo drank then. But all the while he worked her wine around in his mouth, he didn't take his eyes off her.
The tasting room grew uncomfortably warm, despite the chilly April air. Lieutenant Manolo Santos had a politician's command of the room. Even the guys quit horsing around in anticipation of what he would say next.
"Soft and supple, yet structurally complex. I like that."
The breath Junie didn't know she'd been holding whooshed out through her broad grin. This vintage was her most ambitious effort to date, and that was exactly the response she was going for!
"It's good in a wine, too."
Excerpts. © Reprinted by permission. All rights reserved.

Book Info:
RISKY BUSINESS
Juniper Hart has her dream job—or rather, her dream job has her. Under Junie's management, the winery her late father started is finally getting noticed. But she's lonely, deep in debt, and overwhelmed with work. Even if she had time to date, the only men she meets are smug, stemware-breaking hotshots like Lieutenant Manolo Santos, whose good looks and smooth charm don't half make up for the sour taste he leaves on Junie's palate.
After years as an army engineer and a childhood in a restaurant kitchen, Manolo can see Junie's winery is about to go sideways—and he's bursting with ideas to help. Except Junie's far too magnetic for comfort. He left New Jersey to escape becoming one more Santos man shackled to a captivating woman and a failing family business. But in the misty hills of Oregon, with a sip of supple Pinot on his tongue, pulling away is the last thing he wants to do . . .
Book Links:

Meet the Author: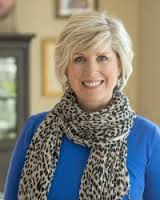 Heather Heyford learned to walk and talk in Texas, and then moved to England. ("Ya'll want some scones?") While in Europe, Heather was forced by her cruel parents to spend Saturdays in the leopard vinyl back seat of their Peugeot, motoring from one medieval pile to the next for the lame purpose of 'learning something.' What she soon learned was how to allay the boredom by stashing a Cosmo under the seat. Now a recovering teacher, Heather writes contemporary romance novels set in the wine country. Sign up for Heather's latest book news here https://tinyletter.com/HeatherHeyford
Website | Facebook | Twitter |