Today it is my pleasure to Welcome author
Darynda Jones
to HJ!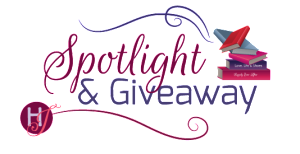 Hi Darynda and welcome to HJ! We're so excited to chat with you about your new release, The Curse of Tenth Grave!

Thank you so much for having me!

Please summarize the book for the readers here:
In Tenth Grave, Charley learns a lot about Reyes, her powers, and the lengths she is willing to go to in order to keep her daughter safe.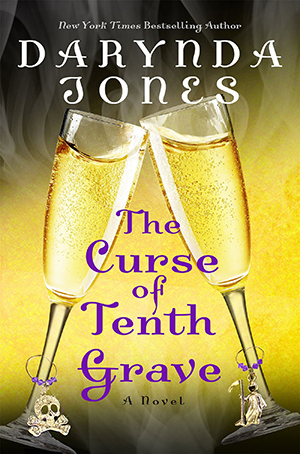 As usual, Charley has a couple of mysteries to solve, one earthly and one supernatural. Each bring with them their own dangers. But her biggest mystery is her husband. He has been withdrawn since they got back from Charley's hiatus (aka, total amnesiac meltdown) in New York state. Now she is determined to find out why. To break through his walls once and for all. To pulverize them.
But that means she will have to come clean on a few secrets of her own.
Unfortunately, her husband may be one of three malevolent gods known as the Gods of Uzan. If she can't muster the strength to find out exactly where his allegiances lie, she will be forced to trap him in a hell dimension, a fact that even couple's counseling won't be able to overcome.

Please share the opening lines of this book:
Ignoring the dead girl standing next to me, I crossed my bare feet on the cool windowsill, took a sip of piping-hot coffee, and watched the emerging sunrise from my third-story apartment window. A soft yellow scaled the horizon and stretched across it like tendrils of food coloring suspended in water. Ribbons of pinks and oranges and purples quickly followed, the symphony a slow, exquisite seduction of the senses. Or it could have been if there weren't a dead girl standing next to me.
Please share a few Fun facts about this book…
When I first began the Charley books, I just called them Dead People. So they are still in my computer that way. Tenth's file is labeled Dead People #10.
For one short side story, I had to do quite a bit of research into the people of Nepal, rice patties, and the Sherpa. The book got all the way through to the very last read when someone in production noticed a HUGE faux pas. I'd said a woman's husband had left to become a Sherpa. You don't 'become' a Sherpa. It's a culture, not a job. You either are or you aren't. I am very grateful to whomever caught that.
The only thing I could listen to through the entire writing of this book was the soundtrack to the series Firefly. Anything else would draw me out of the story. So Firefly it was!
If your book was optioned for a movie, what scene would you use for the audition of the main characters and why?
I'd probably use one of the opening scenes that has Charley (our heroine), Reyes (our sexy-as-hell hero), Cookie (the bestie/assistant), and Amber (Cookie's daughter). I would love to see the actors play out this scene because it's fun, fast, and Reyes isn't wearing a shirt. Whomever plays Reyes must have great abs. It will be mandatory. 🙂
Here's a snippet:

Just as Reyes was about to disappear into the bathroom for a visit with George the shower, the front door crashed open. It banged against the wall, and I jumped all the way to the twenty-four-foot ceiling. At least it felt that way.

Reyes, completely unalarmed, paused to watch Cookie, a curvy thirtysomething goddess with short black hair and a challenged sense of accessories, and her lovely daughter, Amber, a tall, slender, thirteen-going-on-seventy-year-old with long, dark locks and delicate, wing-shaped eyebrows, practically stumble over themselves to get inside. A quick glance told me Reyes found them amusing if the sexy tilt of his mouth was any indication.

Once Cookie and Amber settled in front of me, Amber's face full of excited intrigue, Cookie's full of horror, but that was pretty much her morning look until she got some rocket fuel in her, I tore my attention off the boy and offered it to them.

They started talking at the same time, each interrupting the other over and over until it was impossible to tell who was speaking at any given moment.

Cookie started it off with a "There's something you have to see."

Then Amber chimed in. "It's everywhere."

It went downhill from there.

"You won't believe—"

"I think you should—"

"So many hits—"

"It's crazy—"

"You'll be—"

"You'll be—"

"—famous."

"—exposed."

"This is awesome!"

"This is so bad."

I finally reached up and gently placed a hand over each of their mouths. They hushed instantly, then Cookie mumbled, "Fine. Amber can tell you."

Appeased, I lowered my hands. Amber giggled, risked a quick glance at the hotness walking back our way, then shoved her phone into my hands.

"You'll just have to see for yourself."
What do you want people to take away from reading this book?
Mostly that Charley is a badass and is coming into her own in this book. Naysayers of the underworld beware.
What are you currently working on? What other releases do you have planned for 2016?
Right now I'm working on Eleventh Grave in Moonlight, and I'm so excited about it. It comes out in January, 2017. Other than that, I'm working on a proposal for my agent and a couple of little side projects. So many ideas. So little time.

Thanks for blogging at HJ!
Giveaway:

An audiobook (CDs) of The Curse of Tenth Grave, open internationally.
To enter Giveaway: Please complete the Rafflecopter form and Post a comment to this Q:

My place or yours? Just kidding! Okay, for reals, if you could have any superpower (just one!), what would it be and what would you do with it?
Excerpt from The Curse of Tenth Grave:
(This excerpt picks up a couple of pages after the earlier snippet. Charley is watching a video on Amber's phone that has gone viral. Cookie is distressed. Charley and Amber? Not so much.)
The video began there. It showed the girl for only a second before pulling back and showing me kneeling beside her. I'd had no idea what I was doing. At the time, I hadn't known demons existed, and I still doubted it after that encounter. Still, whatever it was had left an impression.

But who'd filmed it? There'd been no one else there. Had someone followed as I'd followed Faraji? Where had the footage come from?

I'd spoken to whatever was inside the girl in Latin at first, then in Ancient Aramaic. It just seemed appropriate. It was the Aramaic that got its attention, because soon after, the hut started tumbling around me.

According to the video, however, the hut hadn't moved. I was being tossed around like a rag doll. Nkiru screamed and scrambled back. Faraji dropped the machete and held his wife in horror as I was flung from floor to ceiling and everywhere in between.

I didn't quite remember it that way, but okay.

Thankfully, the attack was short-lived. It screamed, the thing inside her, the moment it left the girl to give me a what for. I'd lost all sense of direction as the floor had been snatched out from under me, so I'd never actually seen it. But its screams had filled the space between my ears to splitting precision.

To anyone watching the video, however, the only sounds that would be heard were the thuds of me hitting this or that and my groans of agony. Everything else would have been silent. Even to Faraji, Nkiru, and Emem, who lay still on the floor, unconscious. But the screams had grated over my nerve endings at the time. A blinding darkness had enveloped me. A blistering heat had burned my throat and lungs.

Then it stopped. As unexpectedly as it started, it just stopped.

Unfortunately, I'd been on the ceiling at the time. I fell. Face-first. Bounced up a bit. Then fell again. When I'd finally settled into a prone position, I spent the next few moments whimpering into my armpit and asking no one in particular, "Why?" Sadly, the camera caught it all.

I gripped the phone tighter as Reyes watched me reenact The Poseidon Adventure—me being the Poseidon—but the way my head bounced off the packed earth was kind of funny. A giggle slid out of me before I could stop it, while Reyes struggled to contain his anger, anger being the predominant emotion at the moment. It was hard to tell with him sometimes, he was so tightly packed.

The next thing I remembered about that particular night was hearing a soft cry. Well, one other than my own. Then a throat-wrenching sob as Nkiru scrambled back to her daughter. She and Faraji cradled her, Nkiru wailing, her shoulders shaking, but the emotion that had been emanating from her was elation. Utter elation and crushing relief.

The video stopped there, but I remembered struggling to my feet and hobbling off to let them celebrate in private.

I also remembered getting lost on the way back to camp. It had taken me what seemed like hours to find it, but I'd been pretty banged up. Turned out, I had only been gone a total of two hours. Another Peace Corps volunteer had found me. Samuel was his name. Was he the one who'd recorded the event?

It had to have been one of my Peace Corps associates. The villagers didn't even have running water, much less a video camera.

"What are we going to do?" Cookie asked as I pressed replay. That last bit was too funny not to watch again.

"Two hundred thousand," Amber said just as I was thrown to the ceiling. "Last night Quentin said it only had a few hundred hits, and now it's over two hundred thousand. It's going viral."
"This is so bad," Cookie said, repeating an earlier sentiment.

The angle at which I bounced off a sidewall, my foot punching through the straw before being jerked—shoeless—back out was worth the price of admission.

"This is so awesome," Amber said, her voice full of awe.

And my face slams into the packed earth, bounces back up, and slams again. I laughed softly before catching myself. Reyes stood deathly still. He rarely found the humor in things I did.
"I'm sorry, Uncle Reyes," Amber said, believing she'd made some kind of mistake. "I didn't mean—"

"He's fine." I turned to him, but he continued to stare at the phone.

He bit down. Lowered his head. Stalked off.

"I'm so sorry, Aunt Charley."

I watched him go, only a little concerned. He did that. Got angry at the strangest things. He was probably mad that he hadn't been there to save me from the big bad monster. But what could he have done even if he'd been there? Gotten tossed around with me?

"He'll be fine, hon. But, seriously, did you see the look on my face?"

I played it again, and Amber and I burst into laughter at last, doubling over as it shook us to the core. Cookie stood there. Speechless. Sadly, her astonished expression only served to prod us deeper into the darkest caverns of amusement, and my belly started hurting.

"Charley," Cookie said, "what are we going to do?"

"Wait," I said, holding up an index finger while I tried to gather myself.

Amber anchored her arm against me and sobered first. "Sorry, Mom. It's just . . . she bounces."

We crumbled into a heap of giggling Jell-O on the floor.
Excerpt. © Reprinted by permission. All rights reserved.

Book Info:
As a Part-time PI and full-time grim reaper, Charley Davidson has asked a lot of questions throughout her life: Why can I see dead people? Who is the hot supernatural entity following me? How do I get gum out of my sister's hair before she wakes up? But, "How do I trap not one malevolent god, but three?" was never among them. Until now. And since those gods are on earth to kill her daughter, she has little choice but to track them down, trap them, and cast them from this dimension.
There's just one problem. One of the three stole her heart a very long time ago. Can the Razer, a god of absolute death and destruction, change his omniscient spots, or will his allegiances lie with his brothers?
Those are just a few of the questions Charley must answer, and quick. Add to that a homeless girl running for her life, an innocent man who's been charged with murdering the daughter of a degenerate gambler, and a pendant made from god glass that has the entire supernatural world in an uproar, and Charley has her hands full. If she can manage to take care of the whole world-destroying-gods thing, we're saved. If not, well…
Book Links:

Meet the Author: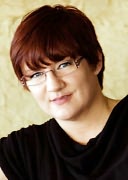 New York Times and USA Today Bestselling Author Darynda Jones has won numerous awards for her work including a prestigious RITA®, a Golden Heart®, and a Daphne du Maurier. As a born storyteller, she grew up spinning tales of dashing damsels and heroes in distress for any unfortunate soul who happened by, annoying man and beast alike. Darynda lives in the Land of Enchantment, also known as New Mexico, with her husband and two beautiful sons, the Mighty, Mighty Jones Boys.
Website | Facebook | Twitter |