Today it is my pleasure to Welcome romance author
Kara Braden
to HJ!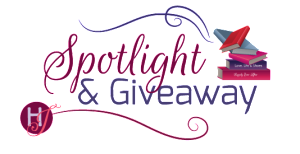 Hi Kara and welcome to HJ! We're so excited to chat with you about your new release, The Deepest Night!
Please summarize the book for the readers here: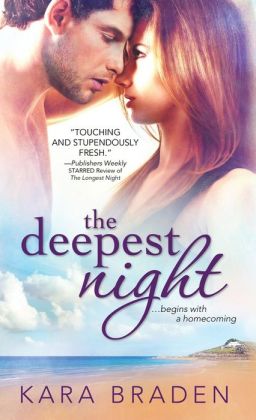 Michelle Cole, former owner of a bed and breakfast on Long Island, is in the Isles of Scilly to check out a B&B that her best friend just inherited. The business is closed, and she's looking forward to a quiet two-week vacation. Burned by her former business partner, she's got issues with trust. The last thing she's looking for is an unexpected relationship. But when a handsome, intimidating former Royal Marine, just back from a tough mission in Afghanistan, shows up on her doorstep late one night, she can't turn him away.
Ray Powell also has no interest in a relationship. He's a committed bachelor dedicated to the military contracting company that he runs with his best friend. Instead, he decides to play polite guest and show his hostess around the islands where he spent his summer holidays growing up. They experience the charms of Scilly together, and love sneaks up on them both. But when their vacation comes to an end, they're forced to make a choice between going their separate ways or daring to trust—and to love
Please share the opening lines of this book:
Ray Powell knew that the captain of the Penzance Runner had sailed the waters off Cornwall for years, but that didn't stop him from surreptitiously bracing himself as the chartered fishing boat heeled to starboard with reckless speed. The darkness stretched around them in three directions, broken only by the silvery white glow of endless stars above and the welcoming lights of St. Mary's harbor ahead. Though it was July, the cold wind off the Celtic Sea slid through the open window to bite at Ray's face, and three or four days' worth of stubble did little to warm his skin.
Please share a few Random facts about this book…
While I didn't use the names of any businesses on the Isle of Scilly, I did extensive research, including contacting a few of locals so I could be accurate in my details. The people I spoke with were all so kind and helpful—and the islands are so beautiful—that it's now number one on my Places to Visit bucket list.
When it comes to cooking, I'm definitely more like Ray than Michelle. I write all kitchen disaster scenes from experience.
Visually, Ray Powell is based heavily on Richard Armitage, specifically when he's playing John Porter in Strike Back. Michelle Cole is based on Natalie Portman's portrayal of Jane Foster from Thor.
Please tell us a little about the characters in your book. As you wrote your protagonist was there anything about them that surprised you?
I was really amazed at how quickly Ray, a self-proclaimed lifelong bachelor, fell for Michelle. Publishers Weekly called Ray "powerful and smitten," which is incredibly accurate. Every time he sees her or speaks to her, he falls a little more in love with her.
What, in your mind, distinguishes this book from other books out there in the same genre?
When it comes to writing, I'm a pantser, not a plotter. While I have a general idea of the book's climax when I start writing, I let the characters find their own way through the plot, step-by-step. Like a reader picking up the book for the first time, I don't necessarily know what's going to happen in the next chapter.
Because of this, THE DEEPEST NIGHT is very realistic. Each character has a rich backstory providing history, motivation, and life before page one. They're complex, with depth to their hopes, dreams, and fears. And as the characters grow to know one another, the reader is right there with them, feeling the shift from strangers to acquaintances, from friends to lovers.
The First kiss…
The first kiss is all Michelle's idea. It's at the end of one of the sweetest, most romantic scenes I've ever written, when Ray takes Michelle out to a nearby hilltop for some stargazing. They do nothing more than hold hands until they return to the B&B, where Michelle stops at the back steps—so she's closer to Ray's height—and almost kisses him. She wants to, but at the last moment…
With Ray still on the grass, they were nearly the same height. She smiled at him and slipped the flashlight into his jacket pocket, but then her courage faltered. she couldn't just lean into his arms and steal a kiss.

"Thank you for tonight," she said, inching forward to the very edge of the step, hoping he'd read her intent and meet her halfway.

He put one foot on the bottom step and draped the blanket over the stairway railing. "Thank you for trusting me to surprise you," he said, lifting his now-free hand to her face.

The touch stole her breath, sparking heat across her cold skin. She closed her eyes and tipped her head, pressing against his fingers.

And then she felt his lips on hers, deceptively soft and undemanding, though she felt the strength coiled behind that gentle touch. Her lips parted on a sharp inhale that he stole, the heat of their breath mixing, captive between them. His hand slid back through strands that had fallen free of her ponytail, cupping her name. Shivers raced through her body, and she lifted up on her toes to lean even closer, bracing her free hand on his chest. His jacket was like ice under her palm, but the leather was soft, pliant, barely hiding the powerful chest underneath.

He chased her gasp with his tongue, a soft swipe across her bottom lip as if he were tasting her. Vertigo hit more powerfully than it had under the infinite stars. She slid her hand up over his shoulder to hold his nape, seeking his strength, his steadiness.
Did any scene have you crying or laughing (or blushing) while writing it?
When it comes to sheer writing fun, the scenes where Ray is talking to his best friend and business partner, Preston, are the best. Though they've only known each other for a few years, their friendship was forged in a battlefield tragedy. Their banter is lighthearted on the surface, but underneath, it shows how close the two men are, and how much Preston hopes that Ray can find happiness.
Ray sighed, closing his eyes against the remembered sting of the desert sun. Jalalabad was greener than many places in Afghanistan, but the sun glare was still painful. "It could have been worse, Preston."

"Which is why you went to fix that fucking mess," Preston said confidently. "Anything you need to tell me that you left out of your report?"

"No, nothing to worry about. It was just the usual cock-up when you let civilians roam free in a war zone."

"Those civilians pay the bills."

"Lucky us. Bloody exhausting, cleaning up after them."

"Mmm hmm. So, I take it I should have your PA clear your calendar?"

"I know I sent you an email or something about that."

Preston's cough didn't quite disguise his laugh. "You texted me, and I quote: 'Bugger this. Leaving the sodding desert. Going north on holiday.'"

"Technically, all of that is accurate," Ray pointed out, grabbing a handrail as the boat lurched. Outside, he saw the captain securing the mooring lines.

"Not exactly a formal request for leave."

Ray started across the cabin. "I'm your bloody VP! I granted myself leave."

Preston laughed. "Fine. I'll let everyone know you're off the grid for a while. If you're not back by the end of the month, I'm selling your truck."
If your book was optioned for a movie, what scene would you use for the audition of the main characters?
On the second day of their vacation, Ray offers to take Michelle for a walk into Hugh Town to get breakfast. They're still wary strangers being polite to one another, but Ray slowly—and unintentionally—charms Michelle into relaxing. Their conversation starts to flow, and their body language becomes more open. This scene is where their relationship really starts.
"I can't arrange much in the way of road trips here. There are more footpaths than roads on the islands, if you don't mind rambling," he said, giving her another sly, playful smile.

Michelle couldn't hide the laugh that escaped. "Rambling?"

"Walking. I couldn't help but notice you do yoga, so I'm certain you could manage a walk or two around the island, hmm?" he challenged.

She hesitated for only a second before she nodded. "All right. I suppose I can't sit in the manager's office all day."

"That's the spirit. We'll give you a good holiday yet." Eyes alight, he nodded ahead, saying, "But we're done with that for now. Here's the café."

He opened the café door for her, and she paused in mid-step, hit with the delicious smell of a bakery in full swing. Her stomach let out an undignified growl. "Oh, that smells wonderful," she said quickly, trying to cover the sound.

Ray touched her arm lightly, saying, "Here, let's take a table by the window. Good thing we're morning people. The tourists won't descend in force for another hour." He pulled a chair away from the table for her.

Charmed by the courtesy, she sat and asked, "I don't qualify as a tourist, then?"

He sat down opposite her and leaned in close, lowering his voice to ask, "Would you rather see the tourist attractions or the secrets of the islands?"

Her gut gave a little flip at his sly smile. The bistro-style table was small enough that their knees touched. All she had to do was lean forward, and their lips would also touch. The thought made her heart race.

Karma, she thought, and laughter bubbled up inside her. She was always cautious, never taking risks. She was the sensible, practical one.

But she didn't have to be that way. Not all the time. Did she?

Greatly daring, she leaned forward an inch or two, just enough to draw a feeling of intimacy and conspiracy around their table. "Show me the secrets," she challenged softly.

His pleased smile sent tingles flooding through her body. "My pleasure."
If you could have given your characters one piece of advice before the opening pages of the book, what would it be and why?
This applies to both characters and readers:
The best relationships start when you're least expecting them. If you go looking for love, you risk letting your hope and desire color your judgement. If love happens, then that love is genuine and real, built on a foundation of friendship rather than illusion.
What are you currently working on? What other releases so you have planned for 2015?
I always have too many works in progress! In the near future, I have stories planned for Marguerite, the best friend introduced in my first book, THE LONGEST NIGHT, as well as for Preston. He had his chance at love and lost her, but he deserves another shot at happiness.
I'm also writing a series of m/m romances under the pseudonym Jordan S. Brock with my co-author, Ray Van Fox, including the tentatively titled Brazen trilogy: The Brazen Stranger, The Brazen Lover, and The Brazen Partner.
Thanks for blogging at HJ!
Giveaway:

Print copy of The Deepest Night
To enter Giveaway: Please complete the Rafflecopter form and Post a comment to this Q:

I keep describing the Isles of Scilly as "the most beautiful place you've probably never heard of." What's your favorite destination for romance stories?
Book Info:
The Deepest Night
By Kara Braden
Sourcebooks Casablanca
ISBN: 9781402291883
Mass Market Paperback $7.99/£5.99
Open your eyes, Michelle."
She gasped at the sight of the infinite night sky stretching all around her, full of more stars than she'd ever imagined.
He'd thought of this. For her. It was so perfect, so romantic, it stole her breath. She smiled and curled her fingers around Ray's.
When everything you love is on the line…
The Isles of Scilly off the coast of England are remote, windswept and wild. They're the perfect place for Ray Powell to recuperate after the toughest Afghanistan mission the military contractor has ever run. Except instead of the peace and quiet he so desperately needs, he's faced with a beautiful American woman who instantly challenges his iron control.
It's best to proceed with caution…
Seeking her own safe haven, Michelle Cole is intrigued and flustered by the intensely compelling and irresistible man.
As their cautious friendship slowly builds into simmering attraction, their hearts and souls are about to be broken open…if they'll allow it.
Book Links: Amazon | B&N | BAM | !ndigo | IndieBound | iBooks
Meet the Author: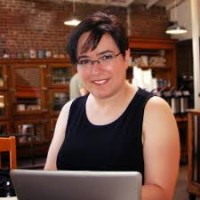 Kara Braden makes her debut in modern romance with a story of love in isolation. She believes that engaging, romantic fantasy can be found everywhere in the world, even in the most unlikely places. With the support of her wonderful husband, cats, and dogs, she writes from her home office outside Phoenix, Arizona, where she spends her time hiding from the sunlight and heat.
Author Website http://karabraden.com/
Tumblr http://karabraden.tumblr.com/
Pinterest http://www.pinterest.com/KaraBraden/
Twitter @KaraBraden
Facebook https://www.facebook.com/karabradenauthor
Goodreads https://www.goodreads.com/author/show/7264239.Kara_Braden
Tour-wide Rafflecopter Giveaway: 3 signed copies of The Longest Night and 10 free Audible.com codes for The Longest Night audiobook.a Rafflecopter giveaway