Today it is my pleasure to Welcome author
Jane Ashford
to HJ!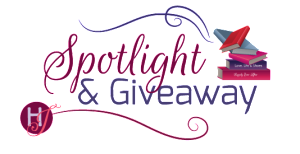 Hi Jane and welcome to HJ! We're so excited to chat with you about your new release, The Duke Knows Best!
Please share your favorite scene from The Duke Knows Best: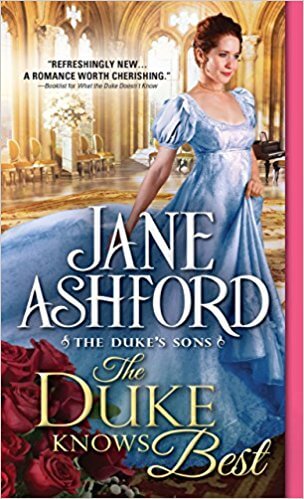 This is one of my favorite scenes in The Duke Knows Best because the characters discover unexpected facets of each other.
Verity felt very foolish and very angry, chiefly at herself. There was nothing to do but sneak home again. She turned away.
Rochford was suddenly behind her, his hands heavy on her shoulders. "Come, come. I deserve something for my trouble. I refused a very attractive invitation to hang about here like a mooncalf. A kiss at least, I think. Before I send you packing." He pivoted her on the polished wooden floor. He was very strong. He smiled as he bent toward her.
Given a new target, Verity's bad temper took control. With the side of her fist, she hit him as hard as she could, square on the nose. She knew from an unfortunate encounter with a cricket ball when she was six years old that this was a very sensitive spot.
"Ow!" Rochford jerked back, though he didn't let her go. "You vixen." His blue eyes watered. He shook her. Verity twisted in his grasp and prepared to hit him again.
There was a resounding bang below, followed by pounding footsteps. The door burst open, revealing Lord Randolph Gresham. Verity felt her humiliation complete. Of all the people who might have found her here, he was the last she wished to see.
Rochford released her. "Really?" he said.
Lord Randolph bared his teeth. He hurtled in, plucked one of the sabers from the wall above the fireplace, and brandished it at Rochford.
"What the devil?" said their inadvertent host.
Lord Randolph lunged and slashed at him. Rochford jumped out of the way. "Have you lost your mind?"
The saber whistled through the air again. Rochford leaped aside. Hard pressed, he grabbed the second saber from the wall and defended himself. The clash of metal filled the room as they moved back and forth, striking and parrying. Verity was startled to realize that Lord Randolph was by far the better swordsman. He was astonishing. He moved around the room like a great predatory cat. He made Rochford look clumsy and oafish. This Lord Randolph was nothing like a boring country parson.
"You've pinked me, you lunatic!" cried Rochford after a clanging interval. He dropped the saber and gripped his upper arm.
"I'll do worse if you ever mention this night to a living soul," Lord Randolph replied.
"Good God, you should go on the stage," said Rochford. When Lord Randolph waved the saber under his nose, he added, "Yes, yes, I'm sworn to silence. Word of honor, et cetera. Now will you get out?"
Gripping Verity's upper arm, Lord Randolph pulled her from the room.
Pearson stood on the landing, gripping a fireplace poker. "Stand back," Lord Randolph said to him.
"Have you killed Mr. Rochford?"
"Of course not," replied Lord Randolph impatiently.
"Pearson!" the former called from inside. The valet dropped the poker with a clang and shoved past Verity. Lord Randolph pulled her onto the staircase just as the servant's foot came down on the pooled cloth of her skirts. For a moment, Verity was suspended between the two points, then there was a ripping sound. Seams parted in her old cloak and the waist of her gown before Pearson moved on.
Lord Randolph hustled her down the stairs. "Let go," Verity said.
He didn't until they were out the door and across the street to a waiting hack. It was full dark now. The vehicle's lanterns offered the only light. Lord Randolph practically threw her into the seat. "Drive," he commanded as he jumped in after her.
He was breathing hard. Verity could hear it above the clop of the horse's hooves. She could also feel a stream of air along her side where her dress had torn. Her mind was awhirl.
Randolph panted. Not from exertion, but from the lingering effects of the…temporary insanity that had caused him to skewer Rochford in his own home, with one of his own sabers. "I'm a peaceable, reasonable man," he said. "Yet somehow you, uniquely, drive me to extraordinary excesses."
"I do not make you behave badly," she said. "I'm not in control of your actions."
"I ran a bit mad, seeing Rochford's hands on you." She gathered her cloak closer, a gesture that exposed the long rents in its seams. Randolph glimpsed a flash of white through one of them. "I was just about to hit him again," she said.
"Did you hit him?" Randolph was sorry to have missed that part.
"Of course I hit him! I would have gotten away on my own, too."
"And walked home alone in the pitch-dark?"
"I thought Olivia would be with me."
"Two young ladies stumbling through the inky streets," Randolph replied. "Very wise."
Miss Sinclair made a soft sound like a hiss. But apparently she had no answer for his very good point. The hack slowed. "Here we are, sir," called the driver.
Randolph looked out. "Where?"
"You didn't give me no address, so I brought you back to where you hailed me," the man replied. They were near the theater where he'd left Georgina's party. That wouldn't do. "I must get you home," Randolph said to his companion.
"I have to do something about my clothes first. I can't go in like this." She plucked at her torn cloak.
"No. Dash it."
"I wouldn't be in this state if not for you."
Her last sentence seemed to resound inside the carriage, the words acquiring more weight and scope with every passing moment. Randolph felt as if the air had thickened in his throat. She was very close to him in the small vehicle.
A link boy passed the hack, lighting the way for three gentlemen revelers. Torchlight washed Miss Sinclair's face. She was gazing at him, her eyes dark pools. "What are we to do?" he murmured.
This remark also fell into the charged atmosphere like a stone tossed in a still pond. Ripples of implication resonated between them.
"What indeed?" she murmured.

Excerpt. © Reprinted by permission. All rights reserved.
Thanks for blogging at HJ!
Giveaway:

Print copy of The Duke Knows Best (The Duke's Sons) by Jane Ashford
To enter Giveaway: Please complete the Rafflecopter form and Post a comment to this Q:

Have you ever been surprised by a friend's abilities?
Book Info:
They're wrong for each other, for all the right reasons…
Lord Randolph Gresham has come to London for one reason only―to find a suitable wife. Verity Sinclair may be intelligent, beautiful, and full of spirit, but her father knows a secret about Randolph that makes her entirely unsuitable as his bride. Not right for him at all, never, not a chance.
Verity knows that Lord Randolph lives in a country parish, and she wants nothing more than to escape to town. He may be fascinating, attractive, rich, and the son of a duke, but she'll never marry him, nor will she talk to him, flirt with him, walk with him, or dine with him. She'll sing a duet with him, but only this one time, and only because everyone insists.
Book Links:

Meet the Author: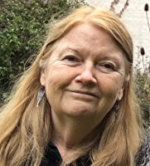 Jane Ashford discovered Georgette Heyer in junior high school and was captivated by the glittering world and witty language of Regency England. That delight was part of what led her to study English literature and travel widely in Britain and Europe. She has written historical and contemporary romances, and her books have been published in Sweden, Italy, England, Denmark, France, Russia, Latvia, the Czech Republic, Slovakia, and Spain, as well as the United States. Jane has been nominated for a Career Achievement Award by RT Book Reviews. She lives in Beverly Hills, CA.
Website | Facebook  | GoodReads |