Today it is my pleasure to Welcome romance author
Carole Mortimer
to HJ!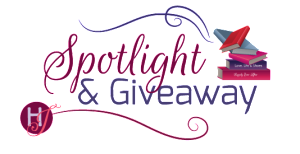 The Duke's Mistress is the first story in Carole Mortimer's Regency Unlaced series. Hot and steamy tales of Regency heroes and heroines, with a dangerous dash of romantic suspense, as only Carole can write them! 

Hi, great to be here.

Please summarize the book a la Twitter style for the readers here: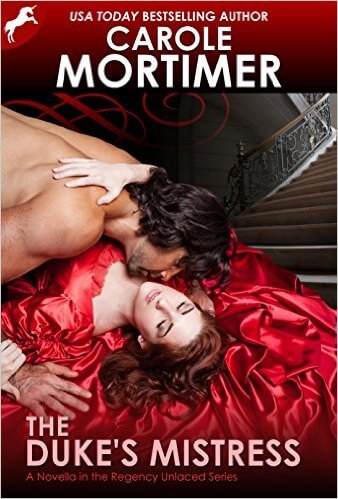 Lady Thea Fitzroy is bored with her life, as a young widow and mistress in her brother's household. What she needs to add spice and excitement to her life is a lover, and to become a mistress of another kind completely.
Julian Remington, the cold and disdainful Duke of Blackmoor, has no need of a mistress, in his bed or his home.
And yet…
The unlikely pair are about to encounter a passion and desire that they find both irresistible–for each other.
Unfortunately a woman from Blackmoor's past sees Thea as a means to take her revenge on Blackmoor once and for all.

Please share the opening lines of this book:
The hatred churned and roiled inside her as she sat in the shabby Hansom cab, watching as Blackmoor's handsome black town carriage drew to a stop in front of a house a short distance away, in Berkley Square.
She felt so much hatred it now consumed her every waking moment, and much of her sleeping ones too. Her nights had become full of dreams in which she took her revenge on Blackmoor.
It consumed her now too, as she watched Blackmoor step down from his carriage before straightening to his full and impressive height. He replaced his hat upon his head, before then turning to glance about him with those cold and merciless gray eyes.
Almost as if he sensed someone was watching him.
Someone.
He would never suspect that someone as being her.
Please share a few Fun facts about this book…
Lady Thea Fitzroy is not at all the prim and proper widow she appears to be when in Society.
Julian Remington, the Duke of Blackmoor is about to meet a woman he can neither subdue nor control as he does every other part of his life.
Thea neatly turns the tables on Blackmoor in part of the book and controls him in the most delicious way possible.
This unlikely couple laugh together as well as love.
What first attracts your Hero to the Heroine and vice versa?
Blackmoor senses that Thea is not at all the plain and unpreposessing young widow she appears to be, and he becomes intrigued. Even more so when he visits her brother's house one afternoon and smells the delicious aroma of Thea's arousal. But for whom?
The Duke of Blackmoor is completely unobtainable, arrogant, forceful, and handsome enough to incite every woman's fantasies, including Thea's.

Using just 5 words, how would you describe Hero and Heroine's love affair?
Passionate. Tempestuous. Sizzling. Full of conflict and ultimately love.

The First Kiss…
"A kiss is all I am asking for, Thea," he assured gruffly. "Just a single kiss before you send me on my way."
A kiss. The two of them had shared many things these past few weeks, but never that.
But oh how she wanted it.
How she hungered for Julian's kiss.
She remained still within the confines of his hands against her cheeks, his gaze holding hers as he slowly lowered his head.
Thea's knees almost buckled beneath her at the first touch of his lips against her own. Lips she had expected to be cold and hard, because he could be so cold and hard, and instead they were soft and warm as they gently explored and coaxed hers into the kiss.
Without revealing too much, what is your favorite scene in the book?
My favorite scene is when Thea and Julian first acknowledge their attraction for each other. It is off the charts sensual and hot!
"I do not recall asking that you like me." His hand tightened about her wrist as he now turned her so that her back was pressed against his front, his arm across her waist holding her in front of him as she faced forwards.
Dozens of their reflections in the mirrored walls stared back at Thea. He so tall and dominating, and she held a prisoner against his muscled chest. Her face became flushed with awareness of the long length of his arousal pressing against the cheeks of her bottom.
"Liking is far too insipid an emotion for what I want from you." The warmth of the duke's breath now caressed the fevered flesh of her bared throat. "I wish for you to feel only desire when we are together. A frenzy of it, in fact. The sort of desire that must be satisfied, no matter whom we are with or where we are. Such as now," he added softly.
Readers should read this book …
The Duke's Mistress is the first story in my new series, Regency Unlaced.
I truly believe my love of the Regency novel is in every word. The arrogant hero. The fiesty heroine, surprisingly so in Thea Fitzroy's case. The passion is very real, and the reader is with this wonderful couple every step of the way on their journey to love.
What are you currently working on? What other releases do you have planned for 2015?
I am currently writing Rogue Alpha, 7th book in my Alpha series. It will be available for pre-order early October for a December 4th release.
I also have Warrior Alpha (Alpha 6) available for pre-order for October 4th release.
The Duke's Mistress is available for pre-order now, for November 4th release.
Thanks for blogging at HJ!
Giveaway: A signed paperback copy of Shadow Alpha (Alpha 3) my 200th book
(international giveaway)
To enter Giveaway: Please complete the Rafflecopter form and Post a comment to this Q:

What do you most enjoy reading in a Regency novel?
Excerpt from The Duke's Mistress (Regency Unlaced 1):
Thea desired a lover.
Not wanted one. Nor needed one. But she most certainly desired and ached for one.
The truth of the matter was she had become so bored of late, a young widow living within the household of her widowed brother—as a family, they did seem to have the most appalling misfortune when it came to the longevity of their spouses—and the tedious round of activities it entailed. Especially so on afternoons such as this one, when she was called upon to play hostess to the stultifying company of the dozen or so ladies attending her regular Wednesday at-home.
Here they all sat in the blue salon of the Earl of Latham's London home, drinking tea and twittering on about her nephew George's wedding next month to Amelia Remington, the beautiful daughter of the widowed Duke of Blackmoor. Along with the current dress and bonnet fashions, and the latest scandalous gossip circulating amongst the ton.
Afternoons Thea had begun to think could be far more pleasurably spent in the arms of a lover.
She allowed the ladies voices to fade from her conscious thought and hearing as her lids fluttered closed, her breathing becoming soft and tremulous as she allowed her thoughts to drift off to her imaginary lover.
He would be young and handsome, of course. And virile. Oh yes, most of all he must be virile, and versed in all the ways there were to make love to a woman in a way that would give her the most satisfaction, as well as himself.
Her late husband, Lord Henry Fitzroy, had been twenty five years her senior, but even so he had possessed very little in the way of experience or interest in exploring the possibilities, when it came to love making. A short and rotund gentleman, and pleasantly kind of nature, he had failed to inspire flights of romantic fancy in his young bride.
Thea imagined a lover as being physically demanding and tireless, perhaps even a little merciless, as he teased and tormented her by holding her pleasure at bay until he was ready to allow her release. After which he would take her to those heights time and time again, until she was too weak, too physically satiated, to do anything more than groan and cry out weakly at the intensity of that constant and unrelenting physical onslaught.
Excerpts. © Reprinted by permission. All rights reserved.

Book Info:
The young widow Lady Dorothea Fitzroy is bored with her life. Most especially so with her role as mistress of her brother's household, and the endless round of society engagements this forces her to endure.
What Thea so badly needs is a secret and passionate lover, to become mistress of another kind entirely, and so add excitement and spice into her humdrum life. But where is she to find this handsome and inexhaustible gentleman?
Julian Remington, the arrogant and haughty 17th Duke of Blackmoor has no interest in finding a mistress for his bedroom or his home. He's jaded, cynical, and distrustful when it comes to women. One woman, a woman from his past, has caused too much grief in his life for him to ever trust another.
Thea and Julian are about to be caught up in a passion for each other that blazes so fiercely, and so out of control, it is beyond the power of either of them to resist.
The Duke's Mistress is the story of an arrogant duke and an adventurous young widow, caught up in their insatiable desire for each other, the vengeful woman who would like nothing better than to see Blackmoor suffer as she has suffered, and believes Thea Fitzroy to be the means by which she will achieve it.
Book Links:

Meet the Author: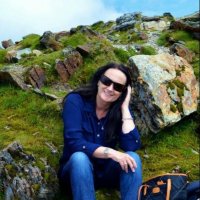 Carole has written over 200 books, in contemporary romance as well as Regency, and is the Recipient of the 2015 Romance Writers of America's prestigious Lifetime Achievement Award. She is a USA Today Bestselling author. Entertainment Weekly Top 10 Romance Author. 2014 Romantic Times Pioneer of Romance. Was recognized by Queen Elizabeth II in 2012, for her "outstanding service to literature".
She is married to her soul-mate Peter, they have 6 sons, and live on the Isle of Man.
Website | Facebook | Twitter |