Today it is my pleasure to Welcome romance author
Monica Tillery
to HJ!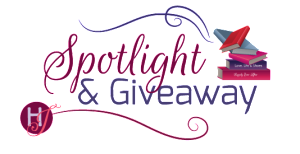 Hi Monica and welcome to HJ! We're so excited to chat with you about your new release, The Election Connection!
Please summarize the book for the readers here: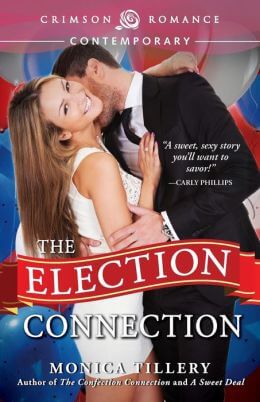 Marriage is forever, but what about when forever ends too soon? Model Lily Ashton has had six years to pick up the pieces of her life after losing her soldier husband. Dating Congressman Ford Richardson is the perfect way to get on with her life without giving away her heart. The handsome legislator is as busy and commitment-averse as she, and she wouldn't have it any other way.
Ford's re-election campaign heats up when his ultra-conservative opponent criticizes the congressman for his unmarried status. In order to stand a chance in the race, Ford needs a fiancée, and fast. The not-quite couple must decide whether or not to take things to the next level, or go their separate ways. The Election Connection is a sweet but sexy story about finding love and remaining true to yourself along the way.

Please share the opening lines of this book:
Lily Ashton took Congressman Ford Richardson's offered hand and pulled herself out of the Town Car, careful not to scuff her Louboutins on the pavement or flash her panties to the paparazzi. Ford kissed her temple before waving to the crowd and flashing his best campaign smile. As usual, she played it up, gazing at him in adoration for the cameras, though to be honest, it wasn't much of a chore.
Please share a few Fun facts about this book…
The premise, that Congressman Ford Richardson needs a fiancée in order to appear conservative enough to win over voters, was inspired by the ridiculous amount of campaign material Texas voters receive during election season. Every flyer seems to be about which candidate is more conservative or why the other candidate isn't conservative enough.
I named my hero after one of history's most handsome presidents, Rutherford B. Hayes. Look him up! Young President Hayes is surprisingly good-looking.
If your book was optioned for a movie, what scene would you use for the audition of the main characters and why?
I loved writing the scene when Ford has to tell Lily that he needs a fiancée and think it would be great to see on film!
"Listen, I have to talk to you about something, and it's a bit awkward." Finally. She wanted to shout at him to get on with it, but he looked like he might be sick.

She reached out and covered his hand with hers, surprised to find that it was trembling. "What is it? Is everything okay?"

He cleared his throat and angled his body to face her. She'd never seen him look so intense, not even during his impassioned stump speeches. Maybe he was seriously ill and didn't know how to tell her. She picked her wine glass up and took a sip, willing the smooth liquid to calm her nerves.

"I'm just going to lay it all out, just blurt it out, and then we'll figure out where to go from there." Once he got started, he didn't seem quite so afraid to continue. The shaking stopped, and he squeezed her hand. "I need a wife, and I'd like it to be you."

Her wine threatened to come out her nose, but she managed to swallow before she set the glass down. "I'm sorry, but what? I think I misheard you."

"I know, it sounds crazy, and I'm sorry for springing it on you like that."

"Um, is this a joke, or are you horrible at proposing?"
What do you want people to take away from reading this book?
There are definitely serious undercurrents in this story: war widows, facing tragedy, and the government's treatment of our military, but the focus is on the romance, I promise! Whatever happens in life, love can and will find you. Let it.
What are you currently working on? What other releases do you have planned for 2015?
I'm currently planning a new series involving the residents of an artistic community in a small Texas town. I've written one of a five-book series with some author friends, and I've written loosely connected books, but I've never planned and executed a series on my own. I'm excited and nervous about the prospect, but I think it's time I gave it a try.

Thanks for blogging at HJ!
Giveaway:

Digital copy of The Election Connection and The Confection Connection
To enter Giveaway: Please complete the Rafflecopter form and Post a comment to this Q:

The Election Connection is dedicated to a relative of mine who lost her soldier husband as a newlywed. Do you have a loved one who served or is serving in the military?
Excerpt from The Election Connection:
Terrified she'd be caught eavesdropping, Lily rushed to the far end of the hall, reaching a marble statue in time to arrange her features in casual appreciation before Fordpushed the door open and stormed out. Intensity burned in his eyes as he barreled towardher, rendering her speechless and powerless over her limbs. The strength she'd heard inhis voice behind the door was evident in every motion he made, in the way he breathed, turning her knees to jelly.

With a firm but gentle hand on her arm, he pulled her the few steps down the hall intoa luxuriously appointed library. Bookcases lined the walls, stretching from floor to ceiling, and plush carpeting muffled every sound except Ford's breathing. Silently, purposefully, he closed the door behind them and engaged the lock.Lily opened her mouth to speak, to slice through the tension that twanged betweenthem like piano wire. Ford closed the distance between them, his mouth sweeping overhers before a thought could form. Her arms encircled his warm, strong torso as he backedher up against a bookcase full of beautiful leather bound classics. A thick tome toppledoff, bouncing softly against the carpet, and he pushed it aside with his foot. Sure, unwavering fingertips skimmed her ribcage through the satiny fabric of her dress, andevery hesitation melted away with the warmth of his body pressed against hers. Raking her fingers through his thick hair, she opened her mouth to accept him as he deepened thekiss. Time stopped, everything disappearing but the sound of her heartbeat thundering inher ears, when Ford cupped her jaw in his hands. Gone was the casual attraction, theoccasional indulgence in their chemistry. In its place was desire, a passion demanding acknowledgement.

Meeting his gaze was almost too intense, too real, to face, but Lily couldn't look awayas he pulled back and looked into her eyes. Everything around them faded away, until itwas only the two of them in the world and nothing else mattered. Ford was all she couldsee. Emotions she hadn't experienced or seen reflected in a man's eyes in years played across his features, giving form to the intense attachment she hadn't been able to admit to herself.

"I never thought I would fall for anyone again, never wanted to. I thought you were a safe bet, that we could keep things from going too far." His lips brushed against hers, so
Excerpt. © Reprinted by permission. All rights reserved.

Book Info:
Model Lily Ashton's picture-perfect life isn't as flawless as it seems. After losing her soldier husband six years ago, Lily's carved a new life for herself by starting a nonprofit for war widows. There's no room in her busy schedule, or her heart, for a new love – which makes her the perfect date at fundraisers and parties for her pal, Congressman Ford Richardson.
Ford is focused on winning his bid for re-election, and when his opponent pummels him in the polls because he's not married, Ford's advisors give him a choice: find a fiancée or prepare to lose the election. Lily agrees to play the part, and they both vow to separate the election from their emotions. As they work together to keep their secret safe, their not-quite engagement starts to feel much more real than either is ready to admit.
With Lily's help, Ford may win the election, but can he win her heart?
Book Links:

Meet the Author: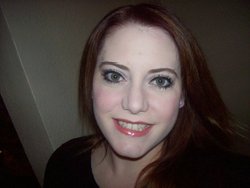 Monica lives in Texas with her own real-life romance hero and two wonderful sons. When she's not reading and writing romance, Monica can be found enjoying her family, hanging out and playing games with friends, and wasting time online.
Find my author page at www.facebook.com/monicatilleryauthor.
Check out my website at www.monicatillery.com or find me on Twitter @monicatillery.