Today it is my pleasure to Welcome romance author
Laura Greaves
to HJ!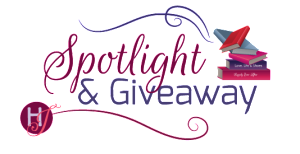 Hi Laura and welcome to HJ! We're so excited to chat with you about your new release, The Ex-Factor

!


It's a pleasure to be here. Thanks so much for having me!

Please summarize the book for the readers here:
The Ex-Factor is about a regular Aussie girl, Sydney dog trainer Kitty Hayden, who has the misfortune to fall head over heels for The Most Famous Man in the World, American movie star Mitchell Pyke. Their fledgling relationship forces Kitty very unwillingly into the glare of the spotlight, and invites constant, unfavorable comparisons to Mitchell's supermodel ex-girlfriend, the vindictive Vida Torres.

Please share the opening lines of this book:
His kisses felt like memories, though he was a stranger. His lips grazed her neck, her shoulders, the soft well at the base of her throat. His scent, the weight of him pressing down on her, felt intoxicatingly familiar.

A soft moan escaped her lips. 'Who are you?' she whispered into the darkness.

'You know who I am, Kitty,' he replied. 'You've known all along.'
Please share a few Random facts about this book…
I always find famous lookalikes for each of my main characters, and write with these in mind. For The Ex-Factor, actress Brittany Snow doubled for my heroine, Kitty, while Sex and the City hunk Jason Lewis (yum!) was the inspiration for my movie star hero, Mitchell.
The Ex-Factor was inspired by my own fascination with 'celebrity meets civilian' relationships. My fave celeb-civilian couples, in case you're wondering, are Matt Damon and Luciana Barroso, Tina Fey and Jeff Richmond and Vince Vaughn and Kyla Weber.
I 'm a proud Crazy Dog Lady and always include four-legged supporting characters in my books, but I've really gone dog crazy in The Ex-Factor – it has NINE four-legged friends!
The Ex-Factor's working title was The Next Best Thing, but when I discovered that chick lit high priestesses Jennifer Weiner and Kristan Higgans had already published books with that title, I figured I'd better change it!
The Ex-Factor was written in two separate but equally frantic phases. I wrote the first two thirds while pregnant with my daughter, vowing to reach 60,000 words by my due date (I did – but only just!) Then I wrote the final third in just a few weeks when she was six months old.
Please tell us a little about the characters in your book. As you wrote your protagonist was there anything about them that surprised you?
Kitty is independent, forthright and more than a little feisty – she's prone to grasping the wrong end of the stick with both hands and flying off the handle at the drop of a hat! She's also incredibly compassionate and empathetic, and fiercely loyal to those who have earned her trust – sometimes to her detriment.
What surprised me about Kitty is how maternal she is. While she doesn't have children of her own, she definitely assumes a 'mother hen' role with her loved ones, both human and canine! I feel like this part of her personality is particularly prominent in the second half of the book, perhaps because I wrote it after becoming a mother myself?!
Kitty also has a younger sister, Frankie, who is a typical Gen Y-er – rather self-focused and obsessed with gadgets and technology. But she really evolves as the story progresses. Adam is Kitty's best friend, and I adore him – he's a sweet veterinarian who's prone to flowery speech and is totally hopeless with women!
And then, of course, there's Mitchell Pyke, Kitty's movie star beau. What I love about Mitchell is that, behind his American confidence and movie star swagger, he's as flawed as the rest of us.

What, in your mind, distinguishes this book from other books out there in the same genre?
The Ex-Factor is different from other celebrity-meets-civilian stories in that it's set mostly in the world of the civilian, Kitty. While we do spend some time in Hollywood, for the most part she's trying to figure out how to make Mitchell fit into her world, rather than trying to fit into his.
There's also a lot more going on than just Kitty and Mitchell's love story. One of the main themes of the book is grief – how we process it in all its forms, and what can happen to us when we hold onto it.

The First kiss…
Well, technically, Kitty and Mitchell's first kiss happens before they even meet; the book opens with Kitty having a VERY saucy dream about the celluloid hunk!
Their real first kiss occurs during their first date, and Kitty is shocked to discover it has been captured in all its glory by lurking paparazzi…
"The second after that, he's leaning in close and brushing his lips softly against mine. Maybe it's all the practice he's had with his gorgeous co-stars over the years, but damn, this guy can kiss.

But just as I start to melt into his embrace, Mitchell pulls away.

'There I go again,' he says huskily. 'Thinking I can call the shots. I should have asked before I did that.'

'No, you shouldn't have.' I close my eyes and tilt my chin up to kiss him again. Then, suddenly remembering I'm kissing a famous person in broad daylight and in the middle of the street, I stop and glance around us. From his sentry post a few metres away, Mack is watching the lorikeets fluttering in a jacaranda tree. He must have been taking acting tips from Mitchell, because it's the perfect portrayal of studied nonchalance.

Beyond Mack – but still close enough to raise my hackles – the red Hyundai has crept nearer. The driver's face is obscured by his camera, but in the still of the early evening I can hear the shutter clicking away as aggressively as if it were gunfire.

On the corner, the pretend pizza guy has abandoned the pretence of tinkering with his moped and is now pointing his camera directly at us, blatantly capturing our entire interlude for posterity. When he sees me looking in his direction, he lowers it and gives me a little wave. Cheeky bugger."
Did any scene have you crying or laughing (or blushing) while writing it?
Kitty's 'black moment' had me in floods of tears as I wrote it. She's rushing home to Sydney from LA to the bedside of a very sick family member, and feels her life is spinning out of control.Even now I find it hard to read without choking up!
Excerpt…
"The floor tilts sharply beneath me. I hear a strange sound, like a howling. A deep, primal noise that's rent with anguish. I reach out for the corner of the reception desk to steady myself, but it's not there. As I crash to the floor, I realise the sound is coming from me."
If your book was optioned for a movie, what scene would you use for the audition of the main characters?
What a great question! I'd definitely have Brittany and Jason (because they'd obviously be playing the parts of Kitty and Mitchell!) play out Kitty and Mitchell's first meeting on the set of his movie. Sparks definitely fly – but not necessarily in a good way!
"The vaguest hint of a smile plays at the corners of his mouth. 'Your name is Kitty?'

'Yes.'

'And you're a dog trainer?'

Please. As if I haven't heard that one before. Like on every film set I've ever worked on. I nod and arch one eyebrow. Come on, Mr Movie Star. Is that the best you've got?"
If you could have given your characters one piece of advice before the opening pages of the book, what would it be and why?
I would tell Kitty NOT TO READ THE INTERNET! She's completely unprepared by the insane level of global interest in her fledgling relationship with Mitchell, and finds out the hard way that social media can be vicious.

What are you currently working on? What other releases do you have planned for 2015?
I'm currently writing my next romantic comedy novel (title TBC!) and beyond that I have plans for a series. I'm also one of six Australian chick lit authors to contribute a short story to an anthology called Autumn Leaves, which will be released as an e-book on March 23. And the best bit is it's free!

Thanks for blogging at HJ!
Giveaway:

I'm excited to give three lucky HJ readers the chance to win a copy of The Ex-Factor.
To enter Giveaway: Please complete the Rafflecopter form and Post a comment to this Q:

What do you think would be the best and worst things about dating a celebrity?
Excerpt
"Mitchell sighs and sits at the foot of the bed. 'Yes, it's true,' he says at last. 'She's called me a few times since I've been back in LA.'

A tight knot of anxiety settles in my stomach and I force myself to meet his gaze. 'Were you planning on telling me about this?' I ask through gritted teeth.

'Honestly? No. There didn't seem any point. She calls saying she wants to see me. I keep telling her no, and as far as I'm concerned, that's it.'

'She wants to see you? Why?' And why won't she take no for an answer?

He chuckles bitterly and runs a hand through his hair, longer now for his latest role than it was when we met. 'I don't know. I don't care! For what it's worth, I thought I was protecting you by not telling you. I didn't want to upset you, Kitty. I know you've had a hard time settling in.'

I'm shaking with anger. 'Do you hear how patronising that sounds? You don't get to decide what's best for me, Mitchell. Especially when it means keeping secrets.'

He looks genuinely surprised by my vehemence, which only makes me more furious. 'Can you even imagine how foolish this makes me feel? Every day – every single day – I'm reminded in a million different ways that I'm just Vida's replacement, the consolation prize. But I've never believed it, because you've always made me feel like I'm your first choice.'

'You are my first choice!' he says, slamming his fist into the mattress and making my extravagant earrings dance.

'Then why keep this from me? You had to know it would get out eventually. If Saada knows, how long do you think it will be before some gossip rag gets hold of it? And what do you think they're going to write when Mitchell Pyke and Vida Torres are discovered having fun little chats behind poor clueless Kitty's back? They'll have you two back together in an instant and the crazy dog lady from Down Under is the runner-up yet again. They decided the day we met that I'm just the next best thing, and all you're doing is proving them right.'
Book Info:
Talented, gorgeous and hopelessly in love, American movie star Mitchell Pyke and Brazilian supermodel Vida Torres were Hollywood's most talked-about couple. They seemed destined for 'happily ever after' – until Vida left Mitchell for his best friend, and Mitchell publicly vowed he would never love again.
Sydney dog trainer Kitty Hayden has never even heard of Mitchell Pyke. Still reeling from the loss of her mother, Kitty is too busy cleaning up the various messes made by her indolent younger sister, Frankie, and trying to find a girlfriend for her terminally single best friend, Adam, to keep up with celebrity gossip.
When her work takes Kitty to Mitchell's movie set, their worlds spectacularly collide. The chemistry between them is undeniable – and it's not long before Kitty is turning her life upside down to be with her leading man.
But as Kitty quickly discovers, when someone as famous as Mitchell Pyke tells the world he'll never love again, the world listens. And the vindictive Vida is never far away. With constant reminders that she's merely a consolation prize, how can Kitty compete with such a tenacious adversary – especially when she starts to suspect that Mitchell isn't over Vida after all?
Meet the Author: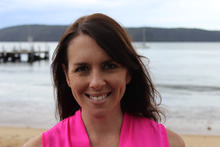 Some people's families try to discourage them from pursuing a career as a starving artist; Laura Greaves's wouldn't let her consider any other path (and she's super grateful to them for it).
Born and raised in Adelaide, South Australia, Laura announced her intention to be a writer at the age of seven, largely because of her dual obsessions with Anne of Green Gables and Murder, She Wrote.
After completing a journalism cadetship with Adelaide's daily newspaper, The Advertiser, Laura did what so many young Aussies do and moved to London for a year – but accidentally stayed for five. Many of Laura's experiences in the UK, including working as an entertainment reporter for several London newspapers and becoming (a somewhat inept) godmother to a close friend's baby daughter, helped to inspire her first novel, Be My Baby.
London also provided Laura with a dashing English husband, and together they moved to Sydney in 2007. She worked as a book publicist and editor of a women's magazine before striking out as a freelance journalist in 2009. As well as continuing to write for many of Australia's best-known magazines, Laura now spends her time matchmaking feisty fictional women with irresistibly sexy leading men.
Laura lives on Sydney's Northern Beaches with her family, which includes two incorrigible (but seriously cute) dogs. Her continuing Anne of Green Gables fixation is matched only by her dog obsession, which is why you will always find at least one four-legged friend in Laura's books.
Website | Facebook | Twitter |