Today it is my pleasure to Welcome author
Tara Sue Me
to HJ!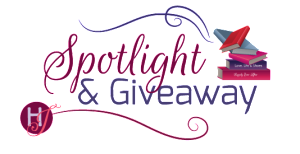 How far can a true submissive romance go? Abby and Nathaniel push their limits as the New York Times bestselling Submissive Series continues.…
Please summarize the book for the readers here: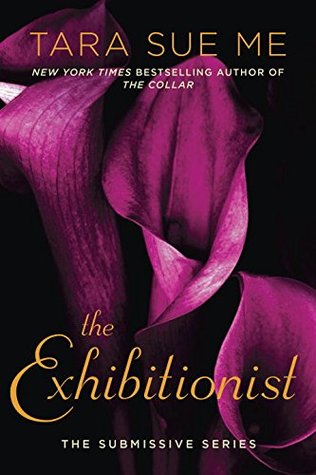 Thank you for having me! The Exhibitionist is the continuing story of Abby and Nathaniel. They've moved part time to Delaware and as they get to know the new members of their BDSM group, Abby's need for exhibitionism grows. And though he tries to give her what she needs, Nathaniel feels as if he's failing.

Please share the opening lines of this book:
The smell of lust filled the room. In fact, the sexual tension was so high I would bet most of the women present longed to be in the place of the lovely redhead. Currently standing in front of Cole Johnson, the Partners in Play group's newest senior Dominant, the petite woman trembled slightly.
Please share a few Random facts about this book…
In the first draft, Nathaniel injured his knee and was out of commission for a good part of the story.
The snake incident in the Epilogue really happened. Except it was a squirrel and not a kitten. And Cole wasn't there…
I'd kicked around the idea of Abby getting pregnant while plotting.
Please tell us a little about the characters in your book. As you wrote your protagonist was there anything about them that surprised you?
I've been in Abby and Nathaniel's heads for six years. There's very little these two could do that would surprise me!
What, in your mind, distinguishes this book from other books out there in the same genre?
I think because it's focused on a married couple. They've had their Happily Ever After and this is the story of what happens after they say 'I do'.

The First kiss…
…is very quick, but I promise I make up for it later!

Did any scene have you crying or laughing (or blushing) while writing it?
There's a scene where Abby and Nathaniel have had a fight and she's dancing and being horribly snarky. I love writing snarky characters. I think it's because while I'm snarky in my head, I very rarely verbalize it.
"Is something wrong, Master?"
"Do you plan to dance with every male in the place?"
"Only the Dominant ones, Master."
"Are you purposely trying to irritate me?"
I put my hands on my hips. There was no way I was going to stand there and listen while he acted all jealous. I'd only been dancing. "You said I could dance, Master. You didn't give me any restrictions or instructions. With all due respect, if you didn't want me doing something, maybe you should have told me."
He lowered his voice. "With all due respect, my ass. I shouldn't have to tell you I don't want you dancing with half a dozen men at one time."
"Three is hardly half a dozen, Master."
If your book was optioned for a movie, what scene would you use for the audition of the main characters?
I'd probably use Chapter Three because so much happens in it. At the beginning, it's a normal married couple, but they're in their D/s roles, so there's that tension, right under the surface and then it ends in the playroom and an intense scene.
"I've decided brown is my least favorite color," I announced to Nathaniel as I finally made it into our room.
"The most boring of all colors," he agreed. He stood beside the bed, going through an open box. "Did Elizabeth settle down?"
"Yes, she wants to know when Jeff and Dena's baby will be able to play and she didn't quite grasp there were still seven months until he or she is born. And then she wanted to know how the baby got into Dena's belly in the first place."
Nathaniel laughed. "I wasn't expecting that conversation just yet. I thought we had a few more years."
I rummaged through my drawer, looking for pajamas. "You've got ten hours. I told her to ask you in the morning." He stopped laughing and I giggled at his expression. "I'm kidding. I told her we'd talk about it later, that it was too late tonight. Have you seen my blue-striped pajamas?"
If you could have given your characters one piece of advice before the opening pages of the book, what would it be and why?
To both of them I'd say, you know the other person inside and out. Trust that knowledge.

What are you currently working on? What other releases do you have planned for 2015?
I've recently signed a contract for two more Submissive novels, so I'm writing those at the moment. Nothing else for 2015, but THE MASTER is out in February 2016.
Thanks for blogging at HJ!
Giveaway:

2 eBooks copies of The Submissive (The Submissive Series) 
To enter Giveaway: Please complete the Rafflecopter form and Post a comment to this Q:

How do you keep a relationship from growing stale?
Excerpt from The Exhibitionist:
"Abigail." It was the only word I spoke, but it was the only one needed.
"Master."
"You did so well with Master Johnson. I'm so proud of you."
"Thank you, Master."
I stood silently, allowing us both to bask in our roles. It had to be difficult to submit to a different Dominant. Especially since I had been her first. She needed to know how much she pleased me. How proud I was that she went through the session with Cole, was even going so far as to be ready to let him cane her because she understood that I'd given my consent.
It had been hard as hell, watching her react to Cole's insistence that she sit in the chair. But I wanted her to experience what he offered. I knew it would be something she would find fascinating and think about a long time, and write about. Whether she liked it or decided not to experience anything similar again, the session today would aid in her continuing journey of self-discovery and serve to make her stronger. And that would make us both stronger.
"You pleased me today, Abigail, so I'm going to reward you for being such a good girl."
"Thank you, Master."
I gave a slight chuckle. "Make no mistake about it, I'll be getting something out of your reward, too."
Though her head was bowed, I could hear the smile in her voice. "I wouldn't have it any other way, Master."
Excerpts. © Reprinted by permission. All rights reserved.

Book Info:
She's ready for even more.…
When Abby West discovered her submissive desires, she felt like she was born anew. But lately, her Dominant husband hasn't been the demanding Master who once fulfilled her every passion. Abby begins to crave something else—and to wonder if Nathaniel can still push her past her boundaries to the places she craves.
Nathaniel knows that Abby belongs to him completely, but even he can't ignore the pleasure on her face as they get to know their new BDSM group. They've invited Nathaniel to guide their group to a new level, and he's promised to show them the way, even as he recommits to fulfilling his beautiful submissive wife's every desire. Only this time, uncovering her sexual limits may also expose their relationship to more conflict than it can withstand.…
Meet the Author: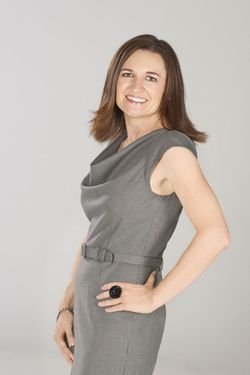 Tara Sue Me wrote her first novel at the age of twelve. It would be twenty years before she picked up her pen to write the second. After completing several clean romances, she decided to try her hand at something spicier and started The Submissive. What began as a writing exercise quickly took on a life of its own. An avid reader of all types of fiction, she soon discovered she enjoyed writing a variety as well. Tara lives in the Southeastern United States with her family, two dogs, and a cat.
Website | Facebook | Twitter |