Today it is my pleasure to Welcome New York Times bestselling author 
Grace Burrowes
 to HJ!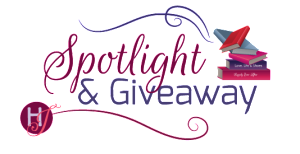 Hi Grace and welcome to HJ! We're so excited to chat with you about your new release, The First Kiss!
Maryland is for Romance! by Grace Burrowes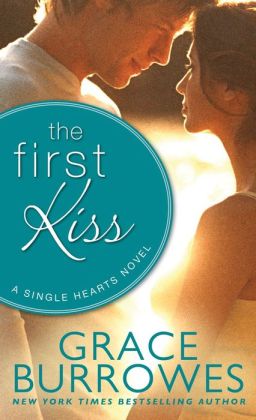 What do Frank Zappa, Harriet Tubman, Nora Roberts, and Babe Ruth all have in common?
They're from Maryland, where I make my home, and where The Sweetest Kisses trilogy is set. These are my first contemporary novels, and I chose the setting for good reasons.
We don't have many cowboys in Maryland, and no dukes that I know of, but Maryland does have interesting terrain, a very snowy western portion, thousands of miles of Atlantic coastline, nearly flat agricultural land on the Delmarva (Delaware, Maryland, Virginia) peninsula, and lovely cityscapes in Baltimore and Annapolis. Plenty of variety in settings for a romance, and the seafood here is not to be missed.
Maryland was named the Free State when it refused to pass a law enforcing Prohibition, just one fact from Maryland's fascinating history. Colonial and Civil War re-enactors have many battlefields to choose from, and hiking enthusiasts can pick up the Appalachian trail at several points along its forty-mile jaunt through Maryland.
This is a beautiful state, from the colonial streets of Annapolis, the capital, to the Allegheny front of the western counties (the eastern Continental Divide passes through Garrett County), to the rolling farmland in the central counties. We have four seasons, each lovely in its way—fireflies in summer, snowfall in winter, gorgeous autumn leaves, and some of the most beautiful flowering trees I've seen anywhere in spring.
With all this variety, beauty, and history, I'm surprised more authors aren't setting their romance novels here.
For the Sweetest Kisses trilogy, I focused on the part of Maryland I know and love the best, where farmland lies in pretty valleys between low mountains, and the cities, while within commuting distance, seem part of another world. This is an area of small towns, C&O Canal hikes, and long memories. Nora Roberts chose this setting for her recent Inn Boonsboro Trilogy, and if you come here, yes, you can stay at the Inn, right across the street from Turn the Page bookstore.
I love this area, and my Sweetest Kisses characters love it too. Trent and Hannah, from A Single Kiss, enjoy knowing big city sophistication is just down the road, while a quiet hike with the kids is fifteen minutes up the lane. James and Vera (The First Kiss) enjoy seeing the neighbor's heifers at grass across the driveway—until the heifers get loose—and MacKenzie and Sidonie (Kiss Me Hello) connect through a pair of orphaned draft horses lazing around on Sid's back forty.
I haven't had this much fun writing a series since… well, I haven't. Maryland is a great place to fall in love, and a wonderful place for a happily ever after.
Thanks for blogging at HJ!
Giveaway:

Print copy of THE FIRST KISS + the series starter A SINGLE KISS (US/Canada).
To enter Giveaway: Please complete the Rafflecopter form and Post a comment to this Q: 

If you had to choose a setting for a romantic series, would your home town work? Why or why not?
Book Information
Classical pianist Vera Waltham is recovering from a bad break up by taking a hiatus with her daughter in the Damson Valley countryside. She's content with her music, and has no interest in complicating her life with further attempts at romance.
Attorney James Knightley is a numbers guy who reads contractual fine print for lunch, and wants nothing to do with damsels, in distress or otherwise. Nobody is more surprised than James when he falls for Vera Waltham, and the only contract on James's mind when it comes to Vera is holy matrimony.
Title: The First Kiss
Author: Grace Burrowes
Release Date: February 3, 2015
Publisher: Sourcebooks Casablanca
Genre: Contemporary Romance
Goodreads Link: https://www.goodreads.com/book/show/21527240-the-first-kiss
Buy Links
Amazon: http://amzn.to/1JhpLl7
Barnes and Noble: http://bit.ly/15l0gA4
iBooks: http://bit.ly/1BQQhRl


Meet The Author: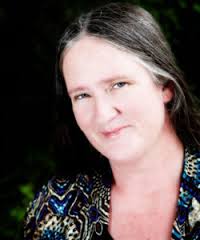 New York Times and USA Today bestselling author Grace Burrowes' bestsellers include The Heir, The Soldier, Lady Maggie's Secret Scandal, Lady Sophie's Christmas Wish and Lady Eve's Indiscretion. Her Regency romances have received extensive praise, including starred reviews from Publishers Weekly and Booklist. Grace is branching out into short stories and Scotland-set Victorian romance with Sourcebooks. She is a practicing family law attorney and lives in rural Maryland.
Social Media Links
Website: http://graceburrowes.com
Facebook: https://www.facebook.com/pages/Grace-Burrowes/115039058572197
Twitter: https://twitter.com/GraceBurrowes
Goodreads: https://www.goodreads.com/author/show/4152482.Grace_Burrowes