Today it is my pleasure to Welcome New York Times bestselling author
Erica Spindler
to HJ!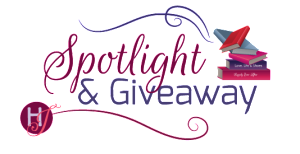 Hi Erica Spindler and welcome to HJ! We're so excited to chat with you about your new release, The First Wife!
Please summarize the book for the readers here: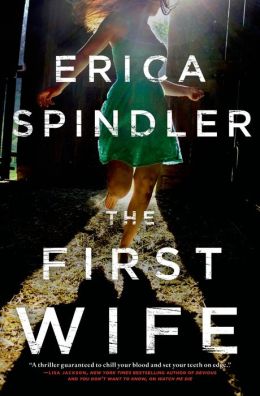 On a Caribbean vacation, Bailey Browne meets the man of her dreams. She falls head-over-heels in love with the wealthy, handsome and mysterious Logan Abbott; they marry in a romantic whirlwind. Only as Bailey begins her new life on his Louisiana horse farm, surrounded by his secretive family and whispers of his dark past and the disappearance of his first wife, does Bailey realize she knows nothing about this man other than she's has given herself to him, heart and soul.
Three months later Bailey awakens in a hospital with no memory of how she got there or why she's afraid of her husband. Is the man she loves a dream come true or a nightmare come to life?

Please share the opening lines of this book:
From Chapter One:

"Do you believe in fate, Bailey Browne?" he asked. "That two people can be destined to meet?"
They sat side by side on the beach, she and this handsome stranger she had spent the past eight hours with.
Please share a few Random facts about this book…
In order to bring this book to life, I had to overcome my own fear of horses. I used my fear—and conquering it—to shape my protagonist Bailey.
An unsettling discovery in the wetlands near my home became one of my favorite pieces of this story. (Hint: a shovel was involved)
The prologue came to me in a dream. I awoke suddenly and wrote it out, nearly word-for-word.
Please tell us a little about the characters in your book. As you wrote your protagonist was there anything about them that surprised you?
Logan's a brooding hero. Tall, dark, and mysterious. His family's history is dark, tragic. He's secretive about it and about what happened to his first wife. Yet he asks Bailey to trust, one hundred percent. Give her heart, one hundred percent.
Bailey believes in fate, Prince Charming and happily-ever-after. At the same time she's a realist. Life hasn't been easy—her father walked out on her and her mom when Bailey was young, leaving them broken-hearted and with nothing. That combination of realist and romantic proved to be surprisingly fertile ground for internal conflict when she falls for Logan.

What, in your mind, distinguishes this book from other books out there in the same genre?
That's a hard question to answer. But I think it's that THE FIRST WIFE, like all my recent books, defies a genre. It's romance, it's suspense, it's thriller, it's mystery. It's women's fiction.

The First kiss…
Do you think there's a common trait or a je ne sais quoi that your heroes must have?
I think the best, sexiest, heroes have a hint of danger about them. They've been wounded, but are strong because of it. They also have to have heart—and be able to love intensely.

Did any scene have you crying or laughing (or blushing) while writing it?
There's a scene where Bailey goes to Logan's sister, Raine, in an attempt to learn more about him, this stranger she's married. Raine is an artist, emotionally damaged, brilliant, fiercely loyal to her brother. I love writing intense moments and cat-and-mouse dialogue. Here they are sparring over what they believe:
"Why'd she leave him, Raine? What went wrong?"
She stopped, her back to Bailey. "Do you really want to do this? Peek under that rock? See what's hiding there in the dark?"
"Yes."
For long moments, Raine said nothing. Then she spoke. "Death follows him. That's what they say, you know. That death follows us, this family."
"I know," she said, chill bumps racing up her arms. "I think people are being cruel, saying that."
"You heard it in town."
"Yes."
"I'm not surprised." Raine turned back to her painting. "All dead. Mama and Daddy. True and—"
"What did you say?"
When Raine didn't respond, Bailey took a step toward her, blood thundering in her head. "You said True's name. But True's not dead. She left him."
For a moment, Raine simply gazed at her painting. Then, without looking at her, she said, "Or so you've been told."
"Stop it."
"Who'll be next? You?" A smile touched her lips. "Poor, sweet Bailey. Run now. While you still have the chance."
Maybe she should, Bailey thought. Escape. Leave this shark tank behind.
But she couldn't. She had tied her life to Logan's, had chosen to believe their fairy tale. For better or worse, crazy or not.
If your book was optioned for a movie, what scene would you use for the audition of the main characters?
"Do you believe in fate, Bailey Browne?" he asked. "That two people can be destined to meet?"
They sat side by side on the beach, she and this handsome stranger she had spent the past eight hours with. The most unexpected, exciting, and romantic hours of her entire life.
She turned to meet his dark, intent gaze. She should tell him she didn't. Play it cool and sophisticated. But cool and sophisticated weren't her style.
"Yes," she said, voice husky. "What about you, Logan Abbott?"
He hesitated, a hint of vulnerability coming into his expression. "I didn't. Not until . . ."
Tonight. Until you.
The words hung unspoken in the air between them. Heady. Tantalizing.
They had been fated to meet.
He found her hand, laced their fingers. "Have you ever seen the sun rise over the Caribbean?"
"Never." She rested her head against his shoulder. "It's beautiful?"
"The most beautiful. You could stay and watch it with me?"
"Okay." Bailey tipped her head so she could see his strong profile. "You've seen a lot of sunrises, haven't you?"
"All over the world."
"Have you ever seen it rise over a Nebraska cornfield?"
He laughed. "As a matter of fact, I haven't."
Bailey liked the sound of his laugh, deep and raspy, like a growl. She snuggled closer to his side. "You might want to put it at the top of your list," she teased. "It's pretty spectacular."
He brought her hand to his mouth and kissed her palm. "Only if you promise to watch it with me?"
She could lose herself in this moment, Bailey realized. In the sound of his voice, the feel of his lips against her skin.
Simply slip away. Disappear forever.
"I promise," she whispered, and he drew her with him down to the sand.
BTW, I've already picked the actors I'd choose to play Bailey and Logan: Elisabeth Moss and Jon Hamm. (aka Don Draper/Mad Men)

If you could have given your characters one piece of advice before the opening pages of the book, what would it be and why?
My piece of advice: trust. Trust enough to be completely honest. Trust enough to let go of fear. Trust enough to ignore the whispers of others. Trust enough to share your soul.

What are you currently working on? What other releases do you have planned for 2015?
I'm currently finishing up RANDOM ACTS, an e-novella for SWEET DREAMS, a boxed set that author Brenda Novak is publishing to benefit Diabetes research. It's a prequel to Light Keepers a new series I'm launching this year.
I'm also starting a my next romantic thriller, tentatively titled CRY WOLF.

Thanks for blogging at HJ!
Giveaway:

2 Print copies of THE FIRST WIFE by Erica Spindler
To enter Giveaway: Please complete the Rafflecopter form and Post a comment to this Q:

Leave a comment with your thoughts about this book…
Book Info:
As a child, Bailey Browne dreamed of a knight in shining armor swooping in to rescue her and her mother. As she grows older, those dreams transform, becoming ones of a mysterious stranger who will sweep her off her feet and whisk her away from her ordinary existence. Then, suddenly, there he is. Despite the ten year difference in their ages, her working class upbringing and his of privilege, Logan Abbott and Bailey fall deeply in love. Marriage quickly follows.
But when Logan brings her home to his horse farm in Louisiana, a magnificent estate on ninety wooded acres, her dreams of happily-ever-after begin to unravel. A tragic family history she knew nothing about surfaces, plus whisperings about the disappearance of his first wife, True, and rumors about the women from the area who have gone missing—and when another woman disappears, all signs point to her husband's involvement.
At first Bailey ignores the whispers, even circumstantial evidence against Logan mounts. But finally, Bailey must make a choice: believe what everyone says—or bet her life on the man she loves, but is realizing she hardly knows.
From the author of Justice for Sara, Erica Spindler's The First Wife is a thrilling new novel that will have you gasping on every page.
Book Links:
Amazon: http://smarturl.it/TFWHAAMA
B&N: http://smarturl.it/TFWHABN
Books-a-million: http://smarturl.it/TFWHABAM
iBooks: http://smarturl.it/TFWHAAPP
Indiebound: http://smarturl.it/TFWHAIN
Meet the Author: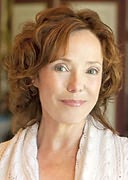 New York Times bestselling author ERICA SPINDLER has written thirty novels, including Watch Me Die, Blood Vines, Breakneck, and Last Known Victim. She lives just outside New Orleans, Louisiana, with her husband and two sons.