Today, HJ is pleased to share with you Tara Sue Me new release: 

The Flirtation

New York Times bestselling author Tara Sue Me is back with a scorching new romance—tenth in the Submissive series.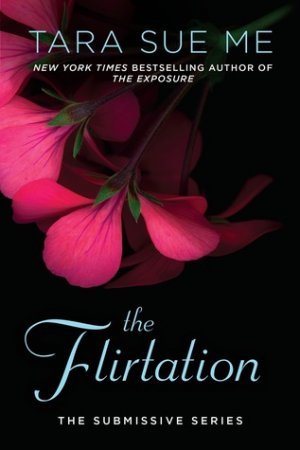 Lynne has not wanted for anything since she began working as Nathaniel and Abby's nanny—until the night they invite her to a group BDSM meeting. The abrupt breakup she had with her last Dom made her turn her back on the lifestyle, but now she's ready to dive back in.

When she starts chatting on online BDSM message boards, she's shocked to discover Simon, her former Dom, is a frequent poster—and even more shocked at herself when she creates a secret identity and strikes up a conversation.

After messaging with a mysterious submissive online, Simon forms an immediate connection. Lynne and Simon's D/s relationship grows in intensity, but can their relationship survive after the truth is exposed, and Lynne's identity is laid bare?

Enjoy an exclusive excerpt from The Flirtation: 
Freed from the expectations of a date, Simon found himself enjoying the dinner with Lynne. She'd grown up in the time since they'd been together. Granted, she'd never been childlike, but there was a certain maturity about her that hadn't been present before.
She didn't appear ill at ease or awkward, which he'd feared, especially considering their accidental meeting in the jigsaw puzzle store. Gone was that woman. Here, in this penthouse, she appeared settled and secure in who she was. And damn, she could cook.
He set his fork down. "That was the best lasagna I've ever had. Thank you for cooking for me."
Her cheeks blushed the slightest bit of pink, and she ducked her head at his praise. Lovely. "Thank you," she said.
"Any way we can bring the puzzle to this table?" He started clearing their places to make room.
"Only if you pour more wine."
He cleared the table and got the wine while she put the dishes in the dishwasher and retrieved the puzzle. Moments later, they were back at the table, and she opened the box.
"So tell me, Simon." Her eyes danced when she was playful. He loved that about her. "Do you do the outside first or the inside?"
"Outside first. Once you have the edges, you're set."
"Would you call that edging?" she asked.
At her mention of the word "edging," his mind formed a perfect image of her on her back and him above her, thrusting into her with just enough power to make her moan, but not nearly enough to bring her to release.
"What would you know about edging?" he asked, his voice rough, even to his own ears.
"Sometimes at night, I play with myself. See how long I can stay on the edge without coming." She spoke as if she were mentioning the weather or the lack of parking in the city. She's tipsy. Has to be the wine. He could think of no other reason for her to be so uninhibited.
"Is that right?" he asked, almost afraid to speak for fear she'd stop talking. "How long can you go before you come?"
She looked mildly surprised, as if she couldn't believe she'd spoken her thoughts out loud. "I don't come."
"You don't?"
"No." She shook her head. "The Dom I'm with won't allow it."
The Dom who had whipped her back so expertly. Of course, he would also claim ownership of her orgasms. He tried not to show how her words affected him. "I take it you've been a good submissive?"
"Yes, Sir," she whispered, and her eyes grew dark.
He clenched his fists. Fuck. What those two words did to him when they came out of her mouth. "Dammit, Lynne."
He stood completely still, knowing if he didn't, he would walk the five steps to her, take her into his arms, crush his lips to hers, and damn the consequences that would follow.
The Lynne he'd known before would stutter through an apology, flush a few shades of pink, and not look him in the eyes for the rest of the evening. But as he'd ascertained earlier, this was a new Lynne, and the new Lynne didn't seem to be embarrassed by sharing what was on her mind.
She gave him a sultry smile that told him she knew exactly what her words did to him, and in a smooth and graceful motion, she slid into the chair and sat down.
Excerpt. ©Tara Sue Me. Posted by arrangement with the publisher. All rights reserved.
Giveaway:

Print copy of THE FLIRTATION (The Submissive Series) by Tara Sue Me
To enter Giveaway: Please complete the Rafflecopter form and post a comment to this Q:

What did you think of the excerpt spotlighted here? Leave a comment with your thoughts on the book…
Meet the Author: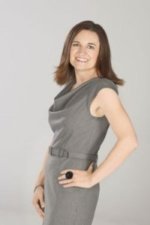 After penning several traditional romances, Tara Sue Me decided to try her hand at something spicier and started work on The Submissive, and soon followed that with The Dominant, The Training, Seduced by Fire, The Enticement, The Exhibitionist, The Master, and The Exposure. The series has become a huge hit with readers around the world, and has been read and reread millions of times.