Today it is my pleasure to Welcome romance author
Jessica Peterson
to HJ!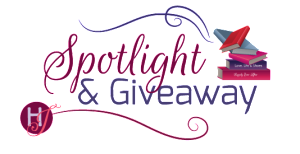 Hi Jessica and welcome to HJ! We're so excited to chat with you about your new release, The Gentleman Jewel Thief!
Please summarize the book for the readers here:
I pitch THE GENTLEMAN JEWEL THIEF as (a very sassy!) Jane Austen meets THE THOMAS CROWN AFFAIR. True fact: the French Blue (which will later be known as the Hope Diamond) mysteriously appears in 1812 London after vanishing some twenty years before from the royal warehouse in Paris. My book imagines what would happen should some feisty members of the ton get their hands on the jewel.
Please share the opening line of this book:
"The evening's winnings in his pocket and a small, if indiscreet, smile on his lips, Lord William Townshend, tenth Earl of Harclay, strode into the bank."
Please share a few Random facts about this book…
1. This is actually the second novel I wrote about the Hope Diamond. The first book was the one I queried my agent with many moons ago; it was less a romance than historical fiction, with bits featuring Marie Antoinette and King Louis XVI. A few months after she signed me, I met with my agent in New York for the best working lunch ever. It was at this lunch that she came up with the "gentleman jewel thief" idea – it was meant to be a rewrite, or even "pivot", of the themes in first book, but I ended up writing an entirely new novel that would eventually become THE GENTLEMAN JEWEL THIEF.
2. The cover model looks almost exactly – like, creepily so – like a really good girlfriend of mine. She offered to buy a purple dress and come on tour with me as a real-life Lady Violet Rutledge. I told her I'd pay her in wine and chocolate.
3. I have really eclectic taste in music, especially when I'm writing. Depending on the day, I may or may not be listening to music as I write – and I may or may not be able to focus while listening to more modern tunes (i.e., stuff with words). I have two playlists titled THE GENTLEMAN JEWEL THIEF. One is composed entirely of classical music – think Tallis, Carmina Burana, Adagio for Strings, and lots of soundtrack music from movies like ELIZABETH: THE GOLDEN AGE, PRIDE & PREJUDICE, and THE YOUNG VICTORIA. The other is much, much sexier – I went through a big THE WEEKND phase while I was writing, and I always love Drake, Ellie Goulding, Bassnectar, and Florence + The Machine.
4. Of course I was influenced by THE THOMAS CROWN AFFAIR movies – I watched them both before, during, and after I drafted THE GENTLEMAN JEWEL THIEF. While I love me some Steve McQueen, I'd say my hero, the Earl of Harclay, is a bit more like the Thomas Crown played by Pierce Brosnan (who doesn't love a good hairy chest?).
5. I've always liked wine, but just recently I've really begun to learn about it – the good, the bad, and how to tell which is which! – and now I'm pretty much obsessed. There's a scene in THE GENTLEMAN JEWEL THIEF – the dinner scene, at Harclay's London mansion – where each course is paired with a really good wine. I'd like to go to that dinner myself!
Please tell us a little about the characters in your book. As you wrote your protagonist was there anything about them that surprised you?
I'd like to think my characters are a bit of a mess, a lot of fun, and, at the end of the book, hopeless romantics.
Lady Violet Rutledge comes from an old and important family whose fortunes have dwindled on account of her father's bad bets. She is strong-willed, super-smart, and very much dedicated to seeing that her family survives on what little is left of their fortune. She's more interested in her library and her ledgers than she is in the opposite sex – until, that is, she meets the dashing rakehell William, Earl of Harclay.
Harclay is a dark-haired, dark-eyed bad boy who's fallen into a bit of a rut, considering he's enjoyed every amusement and vice London has to offer. Always on the hunt for the next thrill, he daringly schemes to thieve the French Blue, and never imagines he'll fall (Harclay is not the kind of man who falls in love!) for the sharp-tongued lady from whom he steals the gem.
As you can imagine, sparks fly from the moment Violet and Harclay meet.
What, in your mind, distinguishes this book from other books out there in the same genre?
The high-concept idea on which the books are based – i.e., Jane Austen meets THE THOMAS CROWN AFFAIR. It was great fun imagining what could have happened when the Hope Diamond appeared in Regency England.
THE GENTLEMAN JEWEL THIEF also features quite a few historical figures – among them Thomas Hope, King Louis XVIII, the Comte a'Artois, and jeweler Daniel Eliason – as do books two and three of THE HOPE DIAMOND TRILOGY. I'm an enormous history buff, with a special affinity for English history, so it's always a treat to be able to include these figures as players in my book!
The First kiss…
Is a naughty one! It happens over a card game, after Harclay and Violet have a little bit too much champagne. Harclay wastes no time; he kisses her well, thoroughly, deeply, and leaves Violet feeling more than a bit lightheaded:
"He raised his head and looked directly in her eyes, making no effort to hide his desire.
Lord Harclay leaned closer, closer, that peculiar, wonderful scent of his enveloping her; and then in a thrilling rush he dug his hand into her hair and pulled her to him, this thumb grazing her lips before he covered them with his own."
I mean, really!
Is there a deleted scene that you loved that ultimately didn't make it into the novel? Please share a snippet of it here and explain why it was eventually left out:
So, sad story – the hard drive on my computer actually crashed and died a horrible death after I finished THE GENTLEMAN JEWEL THIEF. Thankfully most of my files were backed up, but the outtakes were not!
However, I do have some juicy outtakes from book #2, THE MILLIONAIRE ROGUE, that I can share with you – a little sneak peek into my next release, due out in January! This book follows Thomas Hope, the banker from whom Harclay steals the French Blue, and Lady Sophia Blaise, Violet's cousin.
Violet peered at her cousin across the breakfast table.
"Sophia, dear, are you unwell? By the state of your hair I'd say you had quite the adventure in bed last night."
Sophia blinked, absently patting the roiled curls piled atop her head.
"Really, Violet." Lady Blaise clucked in disapproval as she lathered her toast with butter. "It's a bit early for that sort of thing, don't you think?"
"Strange dreams, that's all." Sophia glared pointedly at her cousin. "Those odd noises I heard in the next room over rather gave me a fright. Why, if I didn't know any better, I'd say – "
"Strange dreams." Violet smiled tightly over the rim of her teacup. "There must've been a full moon."
Sophia resisted the impulse to roll her eyes, looking out the breakfast room windows instead at the fine summer day taking shape outside. The mews below bustled with unusual activity, while a familiar figure stood waiting just outside the back kitchen door.
"I say, is that the Earl of Harclay's man by the door there? His butler – Avery I think it is? – appears to be waiting outside. I recognize him from the Earl's dinner party." Sophia furrowed her brow. "What's he doing here?"
Violet was on her feet and at the window in an instant, peering through the slats in the blinds. For an unguarded moment her face was open with fear; she turned to Sophia with uncertainty in her eyes.
"I don't know," she said. "Perhaps he has brought a message from the Earl?"
Lady Blaise, who had joined Violet at the window, wrinkled her nose. "If he had a message, he'd use the front door. Hm. Why does he just stand there like that? Looks as if he's guarding the house."
Over mama's head Sophia met Violet's gaze. Had the Earl of Harclay sent his man to protect Violet and her family? Protect them from whom? Why?
"The Earl and I are going riding today," Violet said, reading her cousin's thoughts. "I'll ask him then. Surely it's nothing."
Sophia glanced at her mother, eyes wide as those of a trapped deer.
"Yes." Sophia patted mama's shoulder. "Surely it's nothing. Shall we get back to our breakfast, then? Our tea is getting cold."
If your book was optioned for a movie, what dialogue scene between Violet and William would you use for the audition of the main characters and why?
Ooooh, I love these movie questions – it's a not-so-secret fantasy of mine that one of my books will be made into a movie. How cool would it be to experience the whole process, and visit the set – the world you created in the (not-so!) quiet of Starbucks, brought to vibrant life? I can't even.
So, the scene. I'd probably pick the scene where Harclay and Violet meet. It captures, quite perfectly, their personalities.
God in heaven, it was that cad William Townshend, Earl of Harclay. He was positively devouring her with his gaze. In principle she despised the man, as a lady of good breeding ought. But in his smug smile and overwhelming allure, Violet saw a challenge; in his eyes she recognized her own thirst for a thrill.
A fellow adventurer.
She couldn't resist.
He drew close, his breath warm on her neck, and whispered, "A most lovely costume, Lady Violet. A wood nymph, I presume?"
Lord Harclay was shameless, whispering in her ear like a drunken goat; despite the flutter of her pulse – a warning, a thrill – Violet was captivated. He was handsome, surely, but it was his confidence, his defiance of every rule and manner and courtesy, that drew her in as a moth to a flame.
Grinning ever so slightly, she flitted her gaze to his breeches and raised a single brow. "I daresay you're the expert in wood, Lord Harclay."
It was brazen, it was indiscreet, and God forbid anyone should have overheard her say it; poor Auntie would never recover. And yet the look on Lord Harclay's face—barely contained shock, his color high with pleasure—made saying it well worth the risk.
"I have that effect on gentlemen," she continued breezily. "The diamond doesn't hurt, either. A beautiful spectacle, wouldn't you say?" Violet splayed her fingers across her chest on either side of the diamond, her littlest fingers toying with the low neckline of her gown.
"Beautiful indeed," he replied, drawing even closer.
The top of Mr. Hope's enormous wig appeared over Lord Harclay's shoulder.
"Lady Violet!" Hope said. He fingered her elbow while directing a look of consternation at Lord Harclay. "I trust you find your present company agreeable?"
Her eyes never leaving Lord Harclay's, Violet replied, "I know the gentleman finds my company very agreeable indeed."
"Most arousing, yes," Harclay said with a small smile, fingering her other elbow.
What's one of your favorite heist/thief movies and why?
Obviously THE THOMAS CROWN AFFAIR (old and newer versions). I also love, love, love OCEAN'S 11 – I adore a quirky ensemble cast and would love to one day write one myself. FRENCH KISS is great, too – while not technically a heist movie, Luc is one bad-boy thief I wouldn't mind hanging out with in France.
What are you currently working on? What other releases so you have planned for 2014?
I'm currently working on book #3 of THE HOPE DIAMOND TRILOGY, which is as yet untitled. THE MILLIONAIRE ROGUE, book #2, comes out January 6, 2015, and book #3 will hit shelves next summer.
Thanks for blogging at HJ!
Giveaway:

2 print copies of THE GENTLEMAN JEWEL THIEF
To enter Giveaway: Please complete the Rafflecopter form and Post a comment to this Q:

Tell me which bad boy character is YOUR favorite (movies, books, TV all fair game) and why.
Excerpt
STOLEN HEARTS
Lady Violet suddenly grew very still; the color faded from her cheeks, and her smile drew itself into a frown. He watched her eyes go wide as the realization dawned on her, the pieces of the puzzle falling into place at last.
Somewhere behind them, birds twittered and flitted about them; the springtime afternoon marched onward as if today was but one of a string of simple, idle days, each the same as the last.
But for Harclay and Lady Violet, today was not quite so simple, nor so idle. It was suddenly complicated, mined with explosive truths and well-played deceptions and a most thrilling episode of physical encounter. It was impossible, it was improbable.
And great God above, it thrilled Harclay to no end. He hadn't felt such excitement since he was a boy, and allowed to accompany his father on the hunt for the first time. He would never forget the way the rifle felt in his hands, the pounding of his heart as he took aim.
Granted, he'd ended up shooting the poor loader in the arse, a crime for which dear papa had whipped him senseless. But the thrill remained imprinted on Harclay's imagination nonetheless; the same thrill he now experienced under the accusatory gaze of Lady Violet Rutledge.
She took a deep breath, all the while her blue-grey eyes never leaving his. "It's you, isn't it?" she said, swallowing. "You're the thief who stole the French Blue!"
Book Info:
In an era when ladies were demure and men courtly, one priceless treasure set England ablaze and incited unimaginable scandal and passion—the Hope Diamond.
Heir to an impressive title and fortune, Lord William Townshend, Earl of Harclay, is among the most disreputable rakes in England. Desperately bored by dull heiresses and tedious soirees, he seeks new excitement—with a dangerous scheme to steal the world's most legendary gemstone from its owner, Thomas Hope. To his surprise, however, it's not the robbery that sets his blood burning but the alluring lady from whom he pilfers the gem.
A string of bad luck has left the fate of Lady Violet Rutledge's estate entirely in Hope's scheming hands. So when his prized jewel disappears from around her neck, she has no choice but to track down the villain responsible for the theft. Only Harclay has his sights set on taking more from her than the necklace—and she's tempted to surrender anything he desires…
Now, caught in a thrilling game of secrecy and seduction, Violet must find a way to protect her fortune—and her heart—before she loses both forever…
Book Links:
Author Bio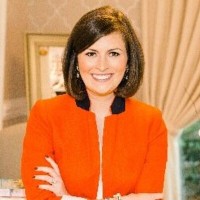 Jessica Peterson began reading romance to escape the decidedly unromantic awkwardness of her teenage years. Having found solace in the likes of Rhett Butler and Mr. Darcy, it wasn't long before she began creating tall, dark, and handsome heroes of her own.
A graduate of Duke University, Jessica worked at an investment bank before leaving to pursue her writerly dreams. She lives with her husband, the tall, dark, and handsome Mr. Peterson, in Charlotte, North Carolina.