Today it is my pleasure to spotlight the release of 

THE GILDED CUFF

 by Lauren Smith
!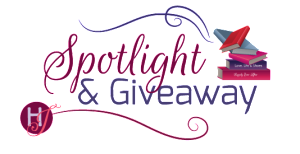 Every passion has its price . . .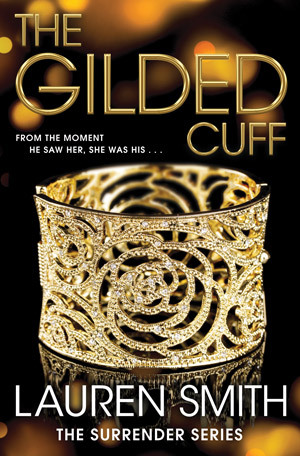 Journalist Sophie Ryder has been following Emery Lockwood's story since she was a little girl. There has always been something in his haunted eyes that she couldn't resist and now, when she's certain he holds the key to solving a string of kidnappings, she'll do anything to speak to him. Even if it means venturing deep into the seductive world of the Gilded Cuff, a luxurious BDSM club on Long Island's Gold Coast and Emery's personal playground.

From the moment Sophie enters his shadowy, sensual domain, Emery Lockwood knows this tantalizing new little sub was meant to belong to him. However, Sophie wants more from Emery than just pleasure . . . she wants his past. And that is something he isn't willing to give-no matter who is asking. But every moment he spends with Sophie, Emery feels his control slipping and he knows it's only a matter of time before he surrenders to her heart, body, and soul.

Exclusive Excerpt:
Emery sighed, his breath uneven against her temple. His body stiffened above hers.
"Go home, Sophie. Forget me, this place. Let it be a peculiar dream, nothing more. I'm not the man for you." His voice was harsh.
"No," she whispered fiercely, but she wasn't as sure of herself as she had been. She'd expected a spanking, some rough kissing. She hadn't expected to feel so vulnerable and exposed by a man taking control of her body and owning her completely in a mere few minutes.
"You think you can really survive this lifestyle for even one minute? You're vanilla, sweetheart. You wouldn't ever let me tie you up and take you the thousand ways I'd like to. You'd cry when my hand came down on your ass in punishment. You're not ready for this."
She shook her head, furiously fighting off the swell of tears as her throat constricted. He and he alone had offered her what her secret dreams and longings had called for night after night. The phantom lovers that had tormented her to the brink of violent need in her dreams could
never compare to the very real and very heavy weight of his body on hers at that moment. The

devastation of that perfect kiss couldn't be undone. The story could wait…but the need the

desperation to feel alive again…she couldn't let go of that, not yet.

"No. Take me home with you." She paused, calculating each word. "Please, Sir." She was begging. There was no doubt about it for either of them, and as shocked as she was by her own impulse to beg, she prayed he'd let her go with him.
Emery's lips twisted into a crooked smile. For a moment, she saw the boy in him, the one he'd been before his world had been utterly destroyed. The child wasn't gone, wasn't dead. Buried yes, but not dead. He threaded a hand through his hair and remained silent for moment. Shadows of doubt and indecision danced across his face before he finally replied.
"How can I resist?" Emery lifted himself and hauled her to her feet.

Sophie winced. Her back was bruised after lying on the stone floor beneath him. She

hadn't minded at the time—her body had been distracted by a thousand other things. But now

her shoulder blades and hips screamed in protest. Emery took her into his arms, rubbing her back, massaging it with knowing hands.
"Come, I'll summon my driver."

"Okay." She tried to remain calm. She was going home with Emery Lockwood. One of the richest men in America. Yet it wasn't his wealth that made her fight off the rippling tremors
at the base of her spine and in her womb. No, it was the fact that she was going home with a man who kissed her like she was the last woman on earth and time was ending. If he kissed like that, sex with him would be the Apocalypse. She'd never survive it.
Giveaway: 

2 Print copies of THE GILDED CUFF 
To enter Giveaway: Please complete the Rafflecopter form and Post a comment to this Q: 

What did you think of the excerpt spotlighted here? Did it hook you in…leave you craving more? 
Meet the Author: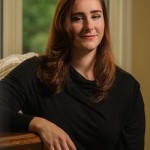 LAUREN SMITH was born and raised in Tulsa. She attended Oklahoma State University where she earned a B.A. in both history and political science. Drawn to paintings and museums, Lauren is obsessed with antiques and satisfies her fascination with history by writing and exploring exotic, ancient lands.