Today it is my pleasure to Welcome author
Alexandra Brown
to HJ!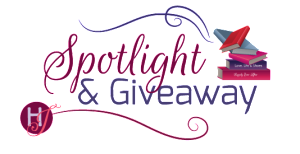 This first book in a new series by Alexandra Brown tells the hilarious, heartwarming story of a jilted bride who anticipates a lonely Christmas but instead finds herself in the tiny village of Tindledale, where the residents share her obsession with knitting.
Please summarize the book for the readers here: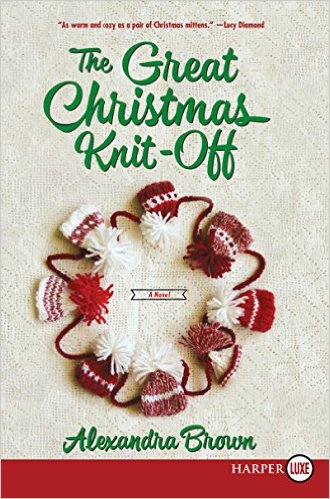 Left at the altar when the groom runs off with her twin sister, Sybil takes a break and visits a friend in Hallmark-card-perfect Tindledale, where her passion for handcrafted knits finds a welcome among the eccentric residents…including a handsome doctor.

Please share the opening lines of this book:
Hettie Honey picked up a lovely lavender lace weight that a customer had abandoned by the till after pondering for what seemed like an eternity that, actually, it wasn't the right shade of lavender after all.
Please tell us a little about the characters in your book. 
The two main characters are:
Sybil (or Sybs as she prefers) has a broken heart and a passion for knitting.
Hettie is the octogenarian owner of an old-fashioned haberdashery shop in the quaint village of Tindledale.
The two women form a friendship that turns their lives around and helps them both find happiness along the way.
As you wrote your protagonist was there anything about them that surprised you?
No, I knew Sybs very well before I started writing The Great Christmas Knit Off, she had been in my head for a long time and it was joy to put her on the page and share her with everyone.

Did any scene have you crying or laughing (or blushing) while writing it?
Yes, most of the scenes showing Hettie's story made me cry. Her story is so poignant, but sadly true for so many elderly people living alone without anyone to look out for them. I won't go into details because it may spoil the book for those that haven't read it yet as Hettie's story is revealed throughout the course of the book, but lets just say that there is a scene towards the end that I can't read without sobbing. I hope my readers find it as emotional to read, as it was to write.

What are you currently working on? What other releases do you have planned for 2015?
I'm currently writing my sixth novel, set in Tindledale too and it's called The Secret of Orchard Cottage. It will be published in paperback and eBook in the UK in May 2016 and hopefully in paperback in the USA soon after.

Thanks for blogging at HJ!
Giveaway:

Print copy of The Great Christmas Knit-Off by Alexandra Brown
To enter Giveaway: Please complete the Rafflecopter form and Post a comment to this Q:

Which of the Tindledale villagers' story would you like to read about next, and why?
Excerpt from The Great Christmas Knit-Off:
PROLOGUE
Hettie Honey picked up a lovely lavender lace weight that a customer had abandoned by the till after pondering for what seemed like an eternity that, actually, it wasn't the right shade of lavender after all. She then walked across the shop floor of her House of Haberdashery to repatriate the ball into its rightful place—a wooden, floor-to-ceiling cabinet comprising twenty-four cubbyholes inset over three shelves crammed with every color, ply and type of yarn imaginable. Hettie smiled wryly, remembering the program she had listened to on the radio not so long ago. Knitting! It was all the rage nowadays and she hoped it would finally catch on in Tindledale, her beloved picture-postcard village and Hettie's home for the eighty-three years of her life to date. She ran the timber-framed, double-fronted shop adjacent to the wisteria-clad roundel of the oast house her father had built before she was even born.
Hettie lifted the tray on which sat the last remnants of her afternoon tea; a cheese sandwich minus the crusts because her teeth weren't as strong as they used to be plus a pot of tea and a pink iced finger that had only cost ten pence on account of being past its best. Kitty, in the tearoom up on the High Street, had tried to give her the bun for free, but Hettie hated taking charity, especially when she felt there were other people in far more need. Hettie moved to the back of the shop, swept the curtain aside and went through to the little kitchenette area. Years ago this had been her mother's sewing room, and the wooden Singer machine with its rickety foot pedal still lived there, with a multitude of multicolored bobbins all piled up high on the shelf behind it.
After placing the tray on the draining board next to the age-veined Belfast sink and carefully wrapping the crusts in plastic to dunk into her warming homemade soup the following afternoon, Hettie picked up the picture frame on the mantelpiece above the fi re and ran a finger over the faded black-and-white autographed photo. She allowed herself an enormous sigh. She wasn't usually one for self-pity or hand-wringing, but another one of the letters had come this morning, with FINAL DEMAND stamped across the top in ugly red type. Business had been so slow these past couple of years, and now, with her dwindling savings and pittance of a pension, she had come to realize that it was going to take a darn miracle this Christmas for Hettie's House of Haberdashery to remain afloat come the new year.
There had been talk of retirement; of closing down the House of Haberdashery; of putting her feet up and going "into a home." Hettie's nephew, her brother Harold's son and last of the Honey family line, was all for it. On one of his rare visits, on the pretext of seeing how she was, he'd told Hettie he was concerned about her living on her own, that she needed the rest and that "it's not like you've got that many customers these days, is it?" He said he'd make sure she had her own bedroom or at the very least, a twin sharer. "And besides, it might be nice for her to have the company of people her own age." He'd put forward a strong case and had already contacted the council to inquire about a suitable place. But Hettie wasn't losing her marbles and she knew that what he was really after was to bulldoze her beloved home—the oast house surrounded by a meadow of pretty wild flowers, and the place where she grew up. There's her cozy bedroom suite, set upstairs in the roundel with its magnificent view of the valley, the lovely farmhouse kitchen with the walk-in pantry, the sunroom, the snug—it's got the lot, and that's on top of all her memories wrapped within its circular walls. Not to mention her beloved little shop, right next door, crammed full of all her favorite knitting and needlecraft goodies.
Then he'd be able to get his hands on the land for one of his building projects. He'd told her all about the one with ample parking and plastic windows that his company had created in the town where he lived, over fifty miles away. Seventeen months it had taken, he'd said, to fight all the objections from the local residents' association, and he had puffed on about it for the entire hour of that tedious visit. But Hettie isn't ready to be written off; to be carted away to an old people's home like a nag to a glue factory, not when there is plenty of life still left in her sprightly body. Besides, "going into a home" would mean leaving Tindledale behind, and Hettie knows more than anything that this is where her heart belongs. It always has, even when she'd had the chance of a different life, far, far away.
Excerpts. © Reprinted by permission. All rights reserved.

Book Info:
When life unravels, it's time to knit…
Sybil has always taken comfort in her passion for knitting, creating beautiful knits stitch by stitch. But her world suddenly unravels when her fiancé ditches her for her identical twin sister at her Star Wars-themed wedding, leaving her sporting a Princess Leia do. Then things go from bad to worse when an incident at work jeopardizes her job.
Hoping to escape her woes and forget that she'll be alone for Christmas this year, she visits her friend in Tindledale—a winter wonderland of quaint shops and snowy rooftops. When she arrives in the idyllic town, she can't help feeling like she's in a Hallmark greeting card. She's embraced by welcoming—if eccentric—locals wearing handmade knits that remind Sybil of her own creations as well as her unrealized ambitions of selling them. So when the vintage boutique asks her to make an assortment of knits for their display window, she's thrilled. The hot town doctor has even taken an interest in Sybil, hoping to heal her broken heart.
But just when Sybil thinks she's going to have her fairytale Christmas after all, an unexpected turn of events threatens to unspool her happily ever after.


Meet the Author: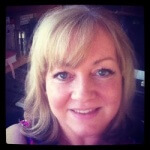 Alexandra Brown is the author of several bestselling warm and witty novels, including the Carrington's series, The Great Christmas Knit Off and The Great Village Show.
Alex began her writing career as the City Girl columnist for The London Paper which she wrote for two years before giving it up to concentrate on writing novels.
Alex lives in a rural village on the Kent and Sussex border in England, with her husband, utterly adorable daughter (fondly known as QT) and one very shiny black Labrador called Puppy Oscar.
For more about Alex, please visit her website – www.alexandrabrown.co.uk or chat to her on Facebook.com/alexandrabrownauthor and Twitter @alexbrownbooks