Today it is my pleasure to Welcome author
Jennifer Faye
to HJ!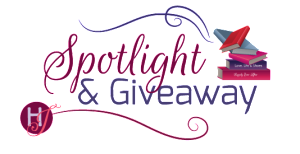 Hi Jennifer and welcome to HJ! We're so excited to chat with you about your new release, The Greek's Ready-Made Wife!

Thanks so much for having me. I just love visiting HJ. You and your readers make me feel so welcome! 🙂

Tell us about the book with this fun little challenge using the title of the book:
This is going to be a long one, so hang in there. 😉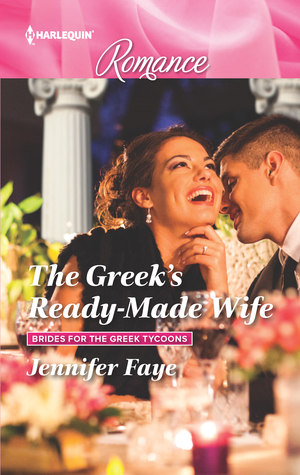 G is for Great chemistry
R is for Romance
E is for Eating cupcakes
E is for Engagement ring
K is for Kissing
S is for Sexy Greek billionaire
R is for Research into family history
E is for Eccentric older man
A is for Attracted
D is for Dressing up
Y is for "Yes"
M is for Midnight dip in the private cove…
A is for Almost but not quite done
D is for Delicious food
E is for Elegant
W is for Wife
I is for Intriguing
F is for Finally almost to the…
E is for End (too many E's in this title. lol.)
What's your favorite line(s) from the book?:
At this point, he didn't have anything more to lose. But he did have a chance to gain everything that was truly important. It was a chance to hold Kyra in his arms once more. A chance to gaze into her eyes and tell her how much he loved her.
Please tell us a little about the characters in your book. What first attracts your Hero to the Heroine and vice versa?
Kyra thinks Cristo is super sexy from the start. But when this stranger proposes to her, she becomes quite leery of him. Who could blame her?
When you sat down to start this book, what was the biggest challenge you faced? What were you most excited about?
My biggest challenge was figuring out what an American woman from a modest background would have in common with a Greek billionaire. And why exactly would a sexy billionaire have to hunt around for a fake wife???
What, in your mind, makes this book stand out?
My books are always about the characters, they drive the story and of course, their larger than life romance. I like to take a scoop of reality and add a dash of 'what if', mix in true love to end up with a fun read that's full of heart.
The First Kiss…
Who'd have thought Cristo had a romantic streak? He'd created the most amazing evening. Something told her she would never forget this night. She couldn't wait to tell Sofia. She was going to be so upset that she missed it.

Cristo stood and then helped Kyra to her feet. As though under a spell, she leaned into him. There was an intensity in his gaze that had her staring back, unable to turn away. Her pulse raced and her heart tumbled in her chest.

When his gaze dipped to her mouth, the breath caught in her throat. He was going to kiss her. His hands lifted and cupped her face. Their lips were just inches apart.

She should pull back. Turn away. Instead, she stood there anxiously waiting for his touch. Would it be gentle and teasing? Or would it be swift and demanding?

"You complete me." Those softly spoken words shattered her last bit of reality. She gave in to the fantasy. He was her Prince Charming and for tonight she was his Cinderella.
If your book was optioned for a movie, what scene would you use for the audition of the main characters and why?
Oh, I'd definitely want them to start from the beginning. I'd have to see if there were sparks from the get-go. 😉
"Marry Me."

Kyra Pappas's breath caught in her throat. She hovered in the doorway of the Governor's suite of the Blue Tide Resort, the housekeeping pass card still clutched in one hand and a pink feather duster in the other. Had she heard correctly? Did someone just utter a marriage proposal?

Talk about bad timing on her part. Still, being a romantic at heart, she couldn't resist trying to catch a quick glimpse of the happy couple before making a hasty exit. Her gaze scanned the room until she stumbled across the most gorgeous man wearing a gray tailored suit, sans the tie.

Wait. She recognized him. Yesterday, he'd returned to this suite just as she'd finished freshening everything. They'd chatted briefly about her being American. He'd inquired whether she enjoyed working at the resort. As their conversation had progressed, he'd mentioned some local sites she should visit while in Greece. He'd certainly seemed nice enough.

But right now, he was staring directly at her. Why would he be looking at her when he was in the middle of a marriage proposal? Kyra glanced around. They were alone. And the television was turned off. How could that be?

And then a thought struck her. Surely he wasn't posing the question to her. The breath caught in her throat. No. Impossible.

Her puzzled gaze studied the man with the tanned face. She could stare at him for hours. His dark wavy hair made her long to run her fingers through it, while his startling azure-blue eyes seemed to see all. He kept staring at her as though he expected her to respond. Perhaps she hadn't heard him correctly.

"I'm sorry. What did you say?"

His dark brows drew together as his forehead wrinkled. "I…asked if you'd marry me."
If your hero had a sexy-times play list, what song(s) would have to be on it?
That's easy! Although it's a cowboy song, it has Cristo's go-get-her spirit and it even mentions Kyra's diamond ring. 🙂 HEAD OVER BOOTS by Jon Pardi
What do you want people to take away from reading this book?
That love isn't always timely and it can be a bit messy, but in the end finding your soulmate is worth the journey.
What are you currently working on? What other releases do you have planned for 2016?
For my next release, I have a surprise book coming out in May. It's something a little different for me and I'm SUPER excited about it. Make sure you follow my newsletter for the BIG announcement.
And in June, the sequel to THE GREEK'S READY-MADE WIFE releases…
The Greek's Nine-Month Surprise
The next Stravos heir…
For billionaire Niko Stravos, emotional detachment is an art form. So the last thing he expects is an out-of-character night with Sofia Moore, or the shocking consequences: he's going to be a daddy!
Niko persuades chambermaid Sofia to join him on a round-the-world business trip, determined to deal with his emotional turmoil. As Sofia's beauty and compassion touch Niko's heart, it's time to confront the past so he can convince relationship-wary Sofia that he wants a future!
I'm currently working on my next Whistle Stop book, A MOMENT TO CHERISH. It will be the 4th book in the series. It's going to be released a little later this year. And I'm planning to visit Whistle Stop at Christmastime so keep an eye out for more details on both of those books.

Thanks for blogging at HJ!
Giveaway:

(2) winners will receive an autographed copy of THE GREEK'S READY-MADE WIFE + swag (International)
To enter Giveaway: Please complete the Rafflecopter form and Post a comment to this Q:

In the book, Kyra and her best friend, Sofia, love pizza. So when Kyra goes to order a large pepperoni pizza with extra sauce, she learns that in Greece they refer to the sauce as gravy. What's your favorite pizza topping?
Excerpt from The Greek's Ready-Made Wife:
So this is what it's like to ride in a helicopter.

Kyra gazed out the window as the lights of the Blue Tide faded into the distance. She was never going to forget this experience.

Thankfully she'd had the forethought to document it. She stared down at the new photo on her phone. It was of her and Cristo standing next to the helicopter in their evening clothes. If she didn't know better, they really did look like a genuine couple. Cristo was so sexy in his black suit, black dress shirt and steel-gray tie. Any woman would be out of her mind not to want to be on his arm. She cast Cristo a glance, surprised to see he was staring back at her. Her stomach dipped.

She would have liked to talk to him, but the whoop-whoop of the helicopter blades made that difficult. Even the headset Cristo had given her hadn't done much to offset the rumbling sound. She turned to stare out the window. The brilliant rays of pink, orange and purple of the setting sun took her breath away.

She adjusted the beaded, pearl-colored bodice of her strapless dress. Cristo had told her to go with something stunning. She truly hoped this dress was what he'd had in mind. With him being tense over the upcoming dinner, he hadn't seemed to notice her, much less her dress.

Thankfully the saleswoman assured Kyra the dress was made for her. The crystal-beaded bodice led to a beaded waist followed by a hi-low handkerchief skirt of sky blue. She wiggled her freshly pedicured toes in the new silver heels with a rhinestone strap. She couldn't remember the last time she'd been this dolled up.

Kyra glanced over at her dashing escort. She was really hoping he would notice all of her hard work. As though he'd sensed her staring, he glanced her way. Their gazes met. He reached out, taking her hand in his and giving it a reassuring squeeze. His warm touch calmed the fluttering sensation in her stomach. She wanted so desperately to help him today, but she worried whether she'd be able to pull it off.

The helicopter touched down on a fully lit helipad not far from an impressive coastal mansion. The grounds surrounding the white mansion with a red tile roof were illuminated by strategically placed spotlights. Kyra was awed by the enormity of the home.

After Cristo helped her exit the helicopter, she turned to him. "One man lives here? All by himself?"

Cristo's gaze moved to the mansion and then back to her. "His grandson lives with him. And I'm sure there's a household staff."

"I'd get lonely." She turned all around, not finding any signs of neighbors. "This place really is isolated out here on this island."

"Don't worry." Cristo wrapped his arm around her waist and pulled her to his side. He placed a kiss upon the top of her head. His voice lowered. "You're safe with me."

She lifted her chin and gazed into his eyes. She couldn't read his thoughts. But when he ran a finger along her cheek, her heart went tip-tap-tap in her chest. Was he being sincere? Or was this just another performance?
Excerpts. © Reprinted by permission. All rights reserved.
Book Info:
Tipping the maid…with a diamond ring!
When chambermaid Kyra Pappas enters the hotel suite, she's not expecting a marriage proposal! But tycoon Cristo Kiriakas believes she will make the perfect convenient bride to help secure a vital deal—and in return, he'll help her find her long-lost family.
Kyra is sure she can handle planning a wedding with no emotional entanglements—but is soon fighting the temptation to kiss her gorgeous fake fiancé! Relationships have only ever meant heartache for these two lost hearts—but together, can they make their fairy-tale ending finally come true…?
Book Links:

Meet the Author: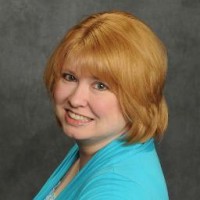 Award-winning author, Jennifer Faye pens fun, heartwarming romances. Step into the pages of exciting destinations with rugged cowboys, sexy tycoons & enchanting royalty. She is the author of the WHISTLE STOP ROMANCE series.
Jennifer is a two-time winner of the RT Book Reviews Reviewers' Choice Award, named a TOP PICK author, and been nominated for numerous awards.
Now living her dream, she resides with her patient husband, amazing daughter (the other remarkable daughter is off chasing her own dreams) and two spoiled cats. She'd love to hear from you via her website.
Website | Facebook | Twitter |