Today it is my pleasure to Welcome romance author
Joanna Shupe
to HJ!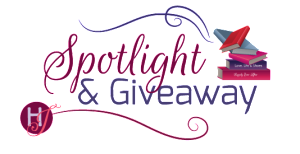 Hi Joanna and welcome to HJ! We're so excited to chat with you about your new release, The Harlot Countess

!
Please summarize the book for the readers here: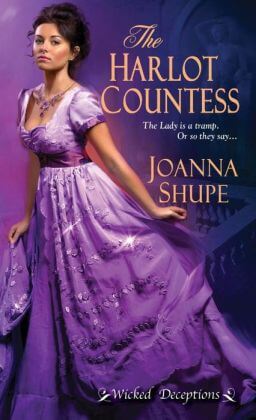 THE HARLOT COUNTESS is about a woman wrongly accused of scandalous behavior during her debut. Years later, she moves back to London, now a widow and an accomplished artist. She begins drawing political cartoons under a sobriquet, her favorite target being the popular politician and former beau who turned his back on her during her scandal. The world thinks the worst of her, and she's determined not to care.

Please share the opening lines of this book:
Silence rippled throughout the ballroom the moment her slipper hit the top step.

Before Lady Margaret Neeley had a chance to ponder this odd reaction, her mother began tugging her down the stairs. Only then did the impending doom become apparent: the way each person avoided her gaze, the hushed tones sallied around the room, dancers paused mid-turn.
Please share a few Random facts about this book…
Print shops and political cartoons were very popular in the Regency. They were used as a way to draw traffic to the shops, which is why Maggie's cartoons are always in the front window. It was fun to create a fictional character for the heroine to draw that poked fun at the hero. Since his name is Lord Winchester, Maggie draws a bumbling buffoon called Lord Winejester.
Since she on the fringe of Society, Maggie must bring the ton to her. To do this, she hosts outlandish parties that the wild and crazy Regency elite cannot refuse. These are loosely based on accounts of the Duchess of Devonshire's parties as well as some of the Prince Regent's lavish events.
Please tell us a little about the characters in your book. As you wrote your protagonist was there anything about them that surprised you?
Maggie has built this wall around herself (with good reason) but she's strong. Instead of cowering and living in shame, she lives an extravagant lifestyle in London, throwing wild parties. But she does try and protect her sister from her scandalous behavior. She's a contradiction of reckless and responsible.
Simon, the hero, is smart and charming, driven to uphold his family's legacy in Parliament. However, Maggie is his one blind spot. Because of his feelings for her, he always jumps to incorrect conclusions.
What, in your mind, distinguishes this book from other books out there in the same genre?
One of my favorite historical romance tropes is the fallen woman. I thought it would be fun to take a heroine who was a fallen woman, but didn't really deserve the title. What would that do to her? What would she do with her life? With Maggie, the scandal hardens her, but also allows her to go away and find her true passion: art. I just love her strength, and how she isn't bitter about the injustices that occurred to her.

The First kiss…
Is seriously hot. Simon has been pining for Maggie for years. When he finally gets the chance to kiss her, he takes it and doesn't look back.

Did any scene have you crying or laughing (or blushing) while writing it?
One of my favorite scenes is when Maggie visits a brothel with her friend, Julia (the heroine in THE COURTESAN DUCHESS). There's a peephole that lets them view the goings on in the main room of the brothel and it was a fun scene to write. Who wouldn't want to have watched what happened in a Regency house of ill-repute?
"Here, let me see," the Duchess of Colton said, pinching Maggie's arm.

"Ow," Maggie said and slid out of the way. Julia wasted no time in lining her eye up with the tiny hole.

"Look, it's Lord Burke. And Sir Henry. And the one with the woman on his lap is Lord Andover. Oh, I can hardly believe it. It's fascinating, isn't it? Goodness, he's reaching into her bodice!"

"Where?" Maggie gasped and elbowed Julia. "Hurry. Let me see."

"Wait," Julia said, laughing, as she relinquished the tiny window. "Oh, this is too much fun. We should come here more often."
If your book was optioned for a movie, what scene would you use for the audition of the main characters?
During one of their first encounters, Simon is convinced Maggie is participating in a tryst with another dinner guest. He confronts her, determined to thwart the assignation:
"What game are you playing at, Maggie?"

"I—" Her traitorous voice caught, so she cleared her throat. "There is no game, Simon."

Her control began melting away. She longed to do every improper thing in the world to him—and for him to return them in kind. Odd since she hadn't ever enjoyed intimacies with a man. Had hated it, actually. But somehow, this was different.

Why had she started this? Oh yes, she'd thought to teach him a lesson, make a fool of him. Have him panting with lust and then leave him begging—only this was turning into something else entirely.

"I like games," he continued, his lips brushing over her throat in a seductive caress. "But I also like to win. I wonder, are you prepared to pay the price when you lose?"

She shivered. There wasn't enough air in the damn room. "I never lose," she rasped. "And you have more at stake."

"Do I?" His nose slid along the sensitive line of her jaw, the skin prickling in his wake. "I think I could take you against this wall. Right now. Right here." His hips pressed against hers, his erection stiff and unapologetic, and she sucked in a breath. Before she knew it, her hands clutched at his waist to hold him in place.

"But you should know," he continued, his mouth hovering above her lips, "I only play games when there aren't quite so many players. I do not care to be one of many."
If you could have given your characters one piece of advice before the opening pages of the book, what would it be and why?
Things are rarely what you think they are.

What are you currently working on? What other releases do you have planned for 2015?
I am currently working on a new Gilded Age series, set in 1888 New York City. Each of the heroes are robber barons who all collude together on business deals. These will release in 2016 and 2017.
In 2015, I have one more release in the Wicked Deceptions series: The Lady Hellion.

Thanks for blogging at HJ!
Giveaway:

Print copy of The Harlot Countess by Joanna Shupe
To enter Giveaway: Please complete the Rafflecopter form and Post a comment to this Q:

Maggie is a keen student of art, and I had to do a lot of research into famous painters for the story. Who is your favorite painter?
Excerpt from The Harlot Countess:
"Reminds me of the time I taught you to ice skate. Do you recall, at the Serpentine? The hem of your dress became damp and you nearly froze."

She blinked up at him. "I haven't thought of that outing in quite some time. That was a . . . nice day."

"Yes, it was." The urge to touch her worsened, a strange ache at the fond memories. "Will you dance with me?"

"Oh, I never dance."

"Why not? You like to dance. At least, you did."

She lifted a shoulder. "Dancing bores me to tears. Besides, it's the sort of thing done at respectable parties."

"Oh, the horror," Simon drawled.

Her lips thinned. "Mock if you must, but I am no longer the girl you once knew—and I have no desire to become her ever again."
Excerpts. © Reprinted by permission. All rights reserved.

Book Info:
Lady Maggie Hawkins's debut was something she'd rather forget—along with her first marriage. Today, the political cartoonist is a new woman. A thoroughly modern woman. So much so that her clamoring public believes she's a man. . .
FACT: Drawing under a male pseudonym, Maggie is known as Lemarc. Her (his!) favorite object of ridicule: Simon Barrett, Earl of Winchester. He's a rising star in Parliament—and a former confidant and love interest of Maggie's who believed a rumor that vexes her to this day.
FICTION: Maggie is the Half-Irish Harlot who seduced her best friend's husband on the eve of their wedding. She is to be feared and loathed as she will lift her skirts for anything in breeches.
Still crushed by Simon's betrayal, Maggie has no intention of letting the ton crush her as well. In fact, Lemarc's cartoons have made Simon a laughingstock. . .but now it appears that Maggie may have been wrong about what happened years ago, and that Simon has been secretly yearning for her since. . .forever. Could it be that the heart is mightier than the pen and the sword after all?
Meet the Author: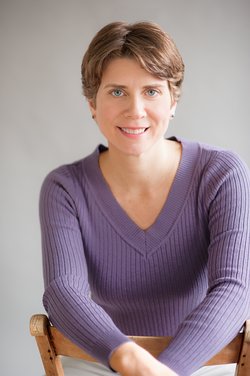 Award-winning author Joanna Shupe has always loved history, ever since she saw her first Schoolhouse Rock cartoon. While in college, Joanna read every romance she could get her hands on and soon started crafting her own racy historical novels.
In 2013 she won Romance Writers of America®'s prestigious Golden Heart® Award for Best Historical.
She now lives in New Jersey with her two spirited daughters and dashing husband.
Connect with the Author:
I love to hear from readers! The best places to get in touch with me are my website http://joannashupe.com, and Facebook, https://www.facebook.com/joannashupeauthor