Today it is my pleasure to Welcome romance author
Scarlet Wilson
to HJ!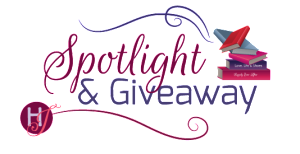 Hi Scarlet, welcome 🙂
Five things on your bucket list: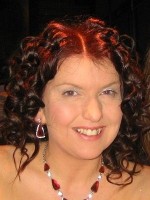 A visit to Washington and the White House
A beautiful emerald and diamond ring currently on display in the Argyll Arcade, Glasgow
The chance to give up the day job and write full time
A visit to RWA in New York next year!
A visit to Egypt to see the Pyramids
Would you rather… have a beautiful house and an ugly car or an ugly house and a beautiful car? Why?
A beautiful house and ugly car – definitely!
I could give you a thousand pictures of a thousand different houses that I've saved over the years – all completely different. Some are beautiful mansions, some ocean front properties, some thatched cottages, some are those houses on stilts over the sea, then there are the unique tree houses, and my favourite house of all time is just bright red!
Let's talk about your newest release: The Heir of the Castle
If you had to summarize the book for the readers here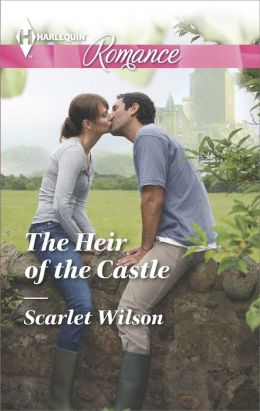 Callan and Laurie are made for each other – they just don't know it!
Laurie gets a lawyers letter telling her she's one of 12 possible heirs of an estate. She's never heard of the relative, but travels to Scotland as instructed and takes a well needed break from her work. The man who was a father figure to Callan McGregor has died – and left him to deal with the mess that is his Will. He hates everything about this, then, he meets Laurie who sweeps into his life like a breath of fresh air. He can't stand the thought that the house he grew up is about to handed over a relative who doesn't love the place the way he does. But Laurie does, she's swept away by the beauty of Annick Castle and swept away by her feelings for Callan McGregor. Does magic happen at Annick Castle?
Please tell us about the characters in your book?
Laurie is overworked and in a job she hates. Coming to Annick Castle is like coming to a fairytale palace. It's every girls dream come true, she feels like she's in The Sound of Music. Then she meets brooding Callan, and quickly realises how much the estate means to him. Within a few short days Laurie starts to love Annick Castle too, but she also starts to fall in love with Callan…
Callan McGregor can't believe that his guardian Angus McLean wouldn't let him buy Annick Castle and its estate from him to safeguard it. He's furious that his beloved estate has been swamped with unknown relatives taking pictures of all the antiques. No one loves this place like he does, except maybe Laurie Jenkins. The intriguing young lawyer seems like the only genuine person here – but does he really want Annick Castle to belong to anyone else?
As you wrote your protagonist was there anything about them that surprised you?
I was surprised by how many references to The Sound of Music crept into this book. My heroine has a love of the film and re-enacts the scene in the gazebo with the hero.
What scene did you most enjoy writing? Why?
Laurie has to get dressed for the ball and wants a dress that is a little different!
A wave of panic swept over her as she glanced at her watch. She jumped from the bed and ran to the door. The ball was tonight and she had nothing to wear. She hadn't even given it a thought, she'd been too busy baking in the kitchen and spending time with Callan. The costume room was on the floor underneath and her feet thudded heavily down the stairs. She'd always managed to find something suitable before, she would just have to grab the first thing that fitted.
Robin was flapping around the room. Flapping. It was the most accurate expression for him. "There you are! Where have you been? You're the only person who hasn't chosen a costume."
"Sorry Robin, I fell asleep. I'll just take whatever you think is appropriate."
He pointed to the wall. "I'd already picked out a few possibilities for you."
There were four dresses hanging from part of the coving on the wall. Should he really be doing that? Wouldn't that damage the paintwork? She shuddered to think.
The costume room was packed full of colourful clothes, all hanging in rails by gender and size. Some women would absolutely adore this, but Laurie had never been the kind to spend hours mooning over clothes. She appreciated beautiful things, but didn't want to spend the time having to find them. The last two dresses she'd had from this room Robin had recommended to her.
She walked over to the four dresses. All beautiful. All full-length. She wasn't quite as elegant as others might think. There was high possibility of her catching her feet in these dresses and tumbling down the curved staircase. That would make for an interesting ball.
She reached out and touched one. There was a variety of colours. Gem colours. Ruby red, emerald green, sapphire blue and silver. All sparkling. All gorgeous.
She wrapped her arms around herself and turned to face Robin.
"What's wrong," he demanded, "don't you like them?"
She screwed up her face, she really didn't want to hurt his feelings. She hesitated before speaking, "I think they're all beautiful. But I'm worried about wearing something full length. It just isn't me. There's a strong likelihood I'll fall over and ruin them."
He scowled and touched the red one. "It's a ball Laurie. You're supposed to wear something full length – you know, a ball gown. I thought you might go for this one. It's almost identical to the dress the girl is wearing in the picture at the top of the stairs."
He was getting tetchy. She looked again. It was. It was perfect. A little older-fashioned than the others but almost a perfect replica. Why couldn't she imagine herself wearing it? It was so thoughtful that Robin had tried to take in the surroundings. But she just couldn't picture herself walking down the stairs in that dress. If there were ghosts in this castle they'd probably push her down the stairs in disgust at her attempts to look regal.
She shook her head. "I'm sorry Robin. I just don't think they're right for me."
He let out a loud sigh and threw up his hands. "Okay then Laurie. What is it? What is the dress you see in your dreams?"
She laughed. "It depends entirely what I'm dreaming about."
"Pfft." He waved his hand in disgust and came out touched his finger to the side of her forehead. "What is it Laurie? What's the one that you keep in here?" Then his finger came down and pressed on her chest bone. "Or more importantly, what's the one you keep in here?"
She flinched. "It's the dress Liesl wore in the Sound of Music." The words came straight out without a second thought.
"No!" He was excited, and obviously a little surprised. He didn't even have to ask what dress she was referring to as he clearly already knew. He flung his arms around her. "Oh Laurie, you are going to love me!"
He disappeared in a flurry, snaking amongst the rails of clothing.
She caught her breath – he couldn't have what she was looking for – could he? She stood on her tiptoes. Robin had disappeared from sight. She'd no idea where he'd disappeared to, then she heard an exclamation of pure pleasure. "I've got it!"
He snaked his way back through to her, a pale pink dress held in a plastic cover in his hands. Her heart started to beat a little faster and she was sure her eyes must have been as wide as saucers. "No. You can't have."
"I can." He swept the dress past her in pleasure, holding it up under the light. "A genuine, replica Liesl dress." She'd never seen him looked so pleased with himself.
Laurie could hardly contain her excitement. She reached out her hands to touch the dress then snatched them back again.
Robin lifted his eyebrows, it was almost as if he understood. He slipped the dress out of its protective cover and held the hanger in one hand and let the dress rest on his forearm.
It was the palest pink chiffon, as light as a whisper. Elbow length chiffon sleeves, a tiny bow in the middle of the gathered bodice, and a knee length swishy skirt. It was exactly the same as the dress in the film.
There were no sequins. No floor-length glamour. No jewels. But beauty was in the eye of the beholder and it was the most perfect dress she'd ever seen.
The colour was so pale. On so many other women the colour would completely wash them out. But Laurie had slightly sallow skin, and with her dark eyes and long brunette curls there was no doubt it would suit her to perfection.
"Will it fit me?" She was almost too scared to ask. She had curves. She certainly wasn't the tiny frame of the actress who'd played Leisl in the film.
Robin nodded with pride. "I promise, it will be a perfect fit."
She held out her hands. She had to touch it and she couldn't wait to try it on.
What scene was the hardest to write? Why?
It has to be a scene with Callan since he was the most growth throughout this book. He finds some of the memories that Angus has left behind.
Callan leaned forward. There was a collection of black and white photos at the bottom of the box. Some of women. Some of children. One, a picture of Angus with his arm around a woman.
This was it. This was the only sign that Angus McLean actually had family. No letters. No gushy cards. No sentimental keepsakes.
Callan felt a rush of unease at the similarities between himself and Angus.
If someone searched his personal belongings what would they find? No pictures or memorabilia about his father. No trace of the man at all. One, slightly crumpled picture of his mother, along with an album of family snaps of him as a baby or a young boy accompanied by an unknown arm holding him, or a set of unidentified legs.
He opened the lid of the other box, fully expecting to find similar contents. But this was different. This held a leather bound photo album.
He opened the first page. It was some old pictures of Angus as a young boy with his mother and father. Family snaps had obviously been few and far between then.
He flipped the pages. Angus as he was growing up. In school uniform. In hunting gear. In his army uniform. In a dinner suit.
And then there was Callan. As a small child sitting at the kitchen table that still existed, laughing heartily with Angus laughing next to him. Callan had no recollection of the picture ever being taken, but that tiny snapshot in time struck him like a bullet through his heart.
He flicked again. Him and Angus on every page. Fishing. Horse-riding. Sitting in the grounds. Digging the gardens with Bert. Standing on the cannons in the castle grounds. Sailing across the swan pond in the most rickety paddle boat that ever existed. It had subsequently sunk to the bottom of the lake never to be seen again.
Callan standing at the castle doors holding some kind of certificate in his hands. He had a vague recollection of it being his exam results that gained him his place at university. All little moments in time.
He'd been feeling annoyed. He'd been feeling spurned by the fact Angus wouldn't sell him Annick Castle. Deep down he'd been hurt that Angus hadn't considered him in his will.
But here it was. Captured for posterity. Exactly what Angus had left him.
A life.
A safe haven.
Love.
The things he needed to shape him and become his own man.
A tear dripped down his face.
Now he understood.
He'd always known how much he'd owed Angus. But here was something to cherish and keep. To help him remember that memories were more precious than material things. None of Angus's children had shared any of these moments with him.
The gift that Angus had left him was the most precious of all.
Who would you cast in the role of your characters if your book was optioned for a movie?
Callan would be Tom Hardy.
Laurie would be Jennifer Garner.
If you could have given your characters one piece of advice before the opening pages of the book, what would it be and why?
It would be the same for both of them, Let it Go.
Laurie needs to let go the job she hates and move on, Callan needs to let go of his bitterness and embrace the life that he's got.
What are you currently working on? What other releases so you have planned for 2014?
I have another two medicals out this year, Tempted by the Boss in August and Christmas with the Maverick Millionaire in December. I'm currently working on a YA book, something a little different.
Thanks for blogging at HJ!
Giveaway:

2 signed copies of The Heir of the Castle,

worldwide postage.
To enter Giveaway: Please complete the Rafflecopter form and Post a comment to this Q:

My story was based on Culzean Castle on the West Coast of Scotland. Where is your favourite castle?
Excerpt
CHAPTER ONE
"Thank you for coming to the last will and testament reading of Angus McLean."
The solicitor looked around the room at the various scattering of people, some locals, some not.
Get on with it, thought Callan. He'd only come because the ninety-seven year old had been like a father to him. Thoughtful, with a wicked sense of humour, and a real sense of community about him. He'd taught Callan far more than his father had ever taught him.
He wasn't here to inherit anything. He could have bought the castle four times over. He'd offered enough times. But Angus wasn't interested. He had other plans for the estate. And after pretty much living there for part of his life Callan was curious as to what they were.
The solicitor started reading. "Some of you are here by invitation. Others have still to be contacted. As you may well be aware Angus McLean had a considerable estate."
He started with some charitable donations, then moved onto the staff that had served Angus over the years – all of them left sizable bequests that would see them into a comfortable age.
Then he cleared his throat and looked nervously around the room, his eyes deliberately skittering past Callan.
Uh oh. The castle. What had old crazy done now?
"Most of Angus McLean's friends and relatives knew that Angus was a bachelor. It was always assumed – at least by those of us who knew Angus well – that Angus had no children." He hesitated, "But it seems that wasn't the case."
"What?" Callan couldn't help it. He'd spent most of his life around Angus McLean. Never once in all those years had Angus ever mentioned any children.
Frank, the family solicitor was clearly not designed for situations like this. His legalese seemed to leave him and he laughed nervously. "It appears that in his day Angus McLean was a bit of a rogue. He had six children."
Heads shot around the room, looking back and forth between each other aghast.
But a few heads stayed steady – as if they'd already heard the news.
Callan couldn't believe his ears. "Six children? Who on earth told you that?" This had to be rubbish. Was a bunch of strangers trying to claim part of the McLean estate?
Frank looked him clearly in the eye. "Angus told me," he said quietly.
Callan froze. Every hair on his body standing on end. It couldn't be true. It just couldn't.
Frank cleared his throat nervously, "As a result of Mr McLean's heirs – and with some further research – we've discovered there are twelve potential inheritors of the estate."
Callan shook his head. No. Twelve people all wanting a part of Annick Castle. It would be sold without hesitation to the highest bidder. Everyone would want their share of the cash. Angus would have hated that.
"On Mr McLean's instructions, all twelve potential inheritors are to be invited to attend a weekend at Annick Castle." He bit his lip, "With true Angus McLean style, they are to be asked to take part in a Murder/Mystery Weekend – with the winner becoming the sole heir of Annick Castle. After confirmation of their claim with DNA testing, of course." His eyes finally met Callan's, "Mr McLean's last wish was that Annick Castle stayed in the family and was inherited by one person."
The words chilled him to the bone. It was exactly that kind of thing Angus would have said – the only thing they'd ever argued about in this world. But Callan had always assumed there was no real family to inherit, at best, or worst, a few far-flung distant cousins. Nothing like this.
Chaos erupted all around him. Voices shouting and asking questions, people talking amongst themselves, pulling phones from their pockets and dialling numbers frantically.
There was a reporter in amongst the mix who walked out with his phone pressed against his ear. Who inherited Annick Castle was big news – particularly when it was being decided in such an unusual manner. It was one of the few privately owned castles in Scotland.
Callan stood up and walked outside into the rain and biting wind. His eyes landed on the building in front of him. Annick Castle. The place he'd called home for literally the last thirty years.
From the first night Angus had found him cowering in the bushes, hiding from the drunken, abusive bully that was his father, he'd welcomed him into his home. It had become his haven. His safe place. And in later years, when Angus had become frail and needed support, Callan had been the one to provide it.
Annick Castle was the place he'd laughed, cried and learned to be a man.
And it was all, doubtless, about to be destroyed by some stranger.
Book Info:
THE HEIR OF THE CASTLE
The surprise inheritance: a castle!
When the closest person tycoon Callan McGregor has to a father dies, it's down to him to organize the inheritance of Annick Castle. And the most suitable candidate seems to be stunning lawyer Laurie Jenkins.
Even though she makes the usually brooding Callan's pulse race, this is business—he cannot afford a distraction. But she's a bubbly breath of fresh air who shakes the castle and Callan to its foundations. This time, he's not going to walk away—from either his home or from Laurie….
Book Links:
Author Bio
Scarlet Wilson wrote her first story aged 8 and has never stopped. Her family have fond memories of 'Shirley and the Magic Purse' with its army of mice, with names all beginning with the letter 'm'. An avid reader Scarlet started with every Enid Blyton book, moved on to the Chalet School and many years later found Mills and Boon.
She trained and worked as a nurse and health visitor and now currently works in public health. For her, finding medical romances was a match made in heaven. She is delighted to find herself among the authors she has read for many years.
Scarlet lives on the West Coast of Scotland with her fiancé and their two sons.
Website | Facebook | Twitter |