Today it is my pleasure to Welcome romance author
Callie Hutton
to HJ!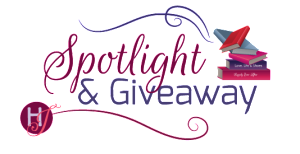 Hi Callie and welcome to HJ! We're so excited to chat with you about your new release, The Highlander's Choice

!
Please summarize the book for the readers here: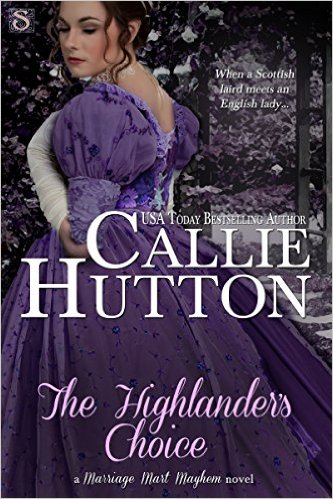 H is for hot hero
I is for independent Lady Sybil (heroine)
G is for great attraction
H is for Prince Harry, my inspiration for Liam MacBride
L is for Liam Mac Bride (hero)
A is for all the hot scenes
N is for no way the hero and heroine can stay away from each other
D is for don't you love Highlanders?
E is for extroverted heroine
R is for Rachel Mac Adams, my inspiration for Lady Sybil

C is for confident Liam MacBride
H is for happily ever after
O is for off to read The Highlander's Choice
I is for intensive attraction between Liam and Sybil
C is for the choice Liam makes
E is for everyone should read The Highlander's Choice

Please share the opening lines of this book:
Lady Sybil Lacey stepped out of the carriage that had held her prisoner for five long days on the journey from England to the wilds of Scotland. She stretched her tight, sore muscles and turned to her best friend, Lady Margaret Somerville, who alighted from the carriage next.
"It is very big," Margaret breathed, staring wide-eyed at the castle in front of them, her face a pale white. "How will I ever find my way around?"
Please share a few Random facts about this book…
The Highlander's Choice is the first book in my Marriage Mart Mayhem series that doesn't take place in England.
The heroine of The Highlander's Choice, Lady Sybil Lacey, is a twin. Her sister, Sarah, has her story in The Highlander's Accidental Marriage to be released in November.
Lady Sarah is forced to face her prejudice against Scots; and Laird Liam MacBride is confronted with his dislike of the English.
Laird MacBride lives in a castle.
Liam dislikes the English and Sybil disdains the Scottish.
What do you want people to take away from reading this book?
I'd like readers to take away a warm feeling for the love my two characters have for each other. Also, an understanding that different doesn't mean unacceptable.

Thanks for blogging at HJ!
Giveaway:

As a giveaway, I will offer an ebook copy of any of the books in The Marriage Mart Mayhem series (backlist)
To enter Giveaway: Please complete the Rafflecopter form and Post a comment to this Q:

Did you ever have your long held views of someone or something change? And what caused that change?
Book Info:
The Scottish Highlands, 1815
Lady Sybil Lacey is every inch an English woman. She's horrified her best friend is wedding a barbarian Scot. For aren't Scots naught but brutish, whiskey-swilling lechers? So to find herself secretly attracted to the tall and devastatingly handsome Scottish laird of Bedlay Castle is quite disconcerting…
Liam MacBride is convinced that English ladies are silly sassenachs who think of nothing but social events and clothes. So why is he intensely drawn to Lady Sybil? All they do is quarrel…until loathing turns into undeniable lust.
A tempestuous, fiery romance between an English lady and a Scottish laird cannot end well.

Meet the Author: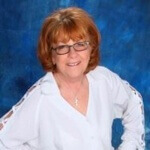 USA Today best selling author of The Elusive Wife, Callie Hutton writes both Western Historical and Regency romance, with "historic elements and sensory details" (The Romance Reviews). She also pens an occasional contemporary or two. Callie lives in Oklahoma with several rescue dogs, two adult children, and daughter-in-law (thankfully all not in the same house), and her top cheerleader husband of thirty-eight years. She also recently welcomed twin grandsons to her ever expanding family. Callie loves to hear from readers, and would welcome you as a "friend" on Facebook. You can contact her through her website: www.calliehutton.com.