Today it is my pleasure to Welcome author
Tawna Fenske
to HJ!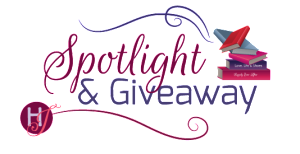 Hi Tawna and welcome to HJ! We're so excited to chat with you about your new release, The Hook Up!
Tell us about the book with this fun little challenge using the title of the book: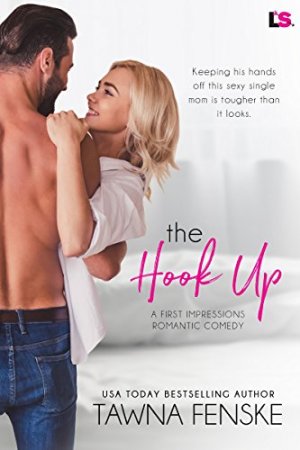 T is for Ty. He's the hero of this little romantic comedy.
H is for hookup. We went back and forth over whether the grammatically-correct title for this book should be "The Hookup" or "The Hook Up," but ultimately decided the latter was more consistent with the previous two books in the series, The Fix Up and The Hang Up.
E is for Ellie. She's the sweet single mom who ends up falling in love with Ty.
H is for Henry. That's Ellie's six-year-old son, and he was so popular with readers of The Hang Up that I decided to tell their story in this book.
O is for older. My favorite characters to write are ones in their early thirties or even a little older than that because they have more interesting baggage and more life experiences that lend depth to the characters.
O is for original. Ty has some of the most original-sounding, unique cursewords of any character I've ever written!
K is for kissing. Um, there's a lot of kissing in this book.
U is for underwear. There's a scene in the video studio where Ty struggles to hook a microphone pack to the back of Ellie's dress and suggests she attach it to waistband of her undies instead. Originally, I had Ellie confess that she's not wearing any because the cutouts on the dress made it impossible, but my editor felt that was just a step too far. You'll be happy to know Ellie is now wearing a flimsy little g-string.
P is for pretty. Isn't the cover pretty? The designers had a challenge with this one, since a super-distinct tattoo on Ty's chest made it impossible to go with the usual ab-tastic, chest-baring cover image. I think they did a great job!

Please share the opening lines of this book:
"Come on, you worm-slurping pile of—"

"Hey, Ty!"

Tyler Hendrix looked up from the handheld boom mike he'd been fighting with and saw Miriam Ashley, co-owner of First Impressions Branding & PR, in the doorway of his office. From her vantage point, she seemed unsurprised by Ty's colorful string of profanity.
Please share a few Fun facts about this book…
This is the final book in the First Impressions series, but since I write all my series books as standalones, readers can jump in and read in any order and have it all make total sense.
While the first two books in the series feature the female co-owners of First Impressions Branding and PR, this book stars the male video producer for the company. Since that's my husband's real-life career, I've been looking forward to this book since the beginning!
Making funny videos to coincide with my books' releases is one of my favorite things to do (and one of the handiest parts of having a video producer husband). Some of my faves include this one featuring tips for getting frisky in the woods, or this one featuring things you shouldn't do after several glasses of wine.
I adore writing scenes that are simultaneously hilarious and hot. There's one in The Hook Up where Ellie must demonstrate how bondage tape works for a group of tipsy women at a sex toy party. While I may or may not have my own collection of risqué accessories, bondage tape wasn't in the mix. I had to order some on Amazon so I could accurately describe what it looks and feels like. That's going to be a fun tax write-off to explain to my accountant.
While Ellie isn't the first single mom heroine I've written, she's the first one whose child is old enough to walk and talk and be part of the conversation. Many of six-year-old Henry's funniest one-liners came straight from the mouth of my own stepdaughter (who was five when we met, but now eleven).
Was there a scene in this book that was harder to write than others?
The black moment—the point at which all hope seems lost—can be tough to write because I've spent the previous pages falling in love with the characters and getting attached. I don't want them heartbroken! But I also love the challenge of writing a romantic comedy that's supposed to make you laugh, but also draws a few tears.
Here's a piece of the black moment scene from The Hook Up…

"That's just it, Ellie." It was almost like someone skewered his spleen with a steak knife, and he wished more than anything for a way to undo this—tonight's regrettable incidents, his whole childhood, all of it. "I'm not a parent," he said. "I'm not cut out to be a father or a husband or a boyfriend or even a role model. Those options aren't on the table for me. Growing up the way I did—there's no way I can possibly bring anything but heartache and frustration to your life."

Ellie stared at him. "And you don't think I can judge that for myself?"

"No," he said. "You don't know me. Not like you think you do."

She flinched at that, and Ty wanted to take back the words. But they were true, and she needed to know it. "Ellie, the real me isn't a good guy," he said. "He's the kind of guy who doesn't step in to film your son's school event in a pinch. He's the kind of guy who leaves you alone in his living room with a convicted felon."

There was that flicker of uncertainty again. The look in her eyes that said she recognized there might be something to his warning. That maybe this was for the best. She stared at him for a long time. There was sadness in her eyes, but something else, too. Understanding, maybe. The knowledge that he was right. That she was better off without him. She had to know that, right?

"I thought you were different," she murmured. "I didn't think you were the kind of guy who'd cut and run at the first sign of trouble."

The words hung there between them, unspoken. The kind of guy like Henry's father. Like Ty's own father.

"I am," he said in a voice halfway between a sob and a growl. "I'm exactly that kind of guy."

Ellie shook her head as tears spilled down her cheeks. But she didn't sob. She didn't break down. God, even now she was the strongest woman he'd ever known. She stared at him, digesting his words as her blue eyes shimmered. Her hands clenched, white-knuckled, at her sides, and he almost wished she'd punch him. God knew he deserved to hurt. Which stung worse? The look in her eyes that said she didn't believe him?

Or the one that said deep down, she knew he was right.

"I think you're making a mistake, Ty."

Her voice was soft. Almost as soft as her skin, which he'd never touch again. He hated that thought. Maybe more than he hated himself. He swallowed hard, wishing he could reach for her. Wishing for so many other things he'd never have.

"Maybe I am making a mistake," he said. "But I'm keeping you from making a bigger one."

And with that, he turned and walked out the door.
Excerpt. © Reprinted by permission. All rights reserved.

What do you want people to take away from reading this book?
Since I write romantic comedy, it's always my goal to leave readers simultaneously laughing and feeling tingly in the swimsuit area.
Thanks for blogging at HJ!
Giveaway:

$10 Amazon Gift Card
To enter Giveaway: Please complete the Rafflecopter form and Post a comment to this Q:

Do you have any tattoos? If so, what's the story behind one of them? If not, what would you get if you were ever to want something permanently inked on your body?
*Rafflecopter run by the author / publisher

Book Info:
Ellie Sanders is over the fairytale, thank you very much. Content with her booming career as a purveyor of Madame Butterfly pleasure aids, she doesn't need a man for anything—except maybe marketing tips. And, okay, a few fun nights with something that doesn't require batteries.
Love, marriage, and family aren't in the cards for Tyler Hendrix. Period. The Navy helped Ty put his tumultuous childhood behind him, but when a sexy single mom walks through the First Impressions door looking to take her business to the next level, he feels his carefully constructed "never-get-attached" walls crack.
As Ty and Ellie maneuver through a minefield of wardrobe malfunctions, plumbing mishaps, and the world's most awkward accidental dirty talk, discovering they have more in common than scorching sexual attraction threatens to crumble Ty's walls for good…
Book Links:

Meet the Author: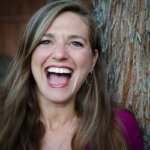 When Tawna Fenske finished her English lit degree at 22, she celebrated by filling a giant trash bag full of romance novels and dragging it everywhere until she'd read them all. Now she's a RITA-nominated, USA Today bestselling author who writes humorous fiction, risqué romance, and heartwarming love stories with a quirky twist. Publishers Weekly has praised Tawna's offbeat romances with multiple starred reviews and noted, "There's something wonderfully relaxing about being immersed in a story filled with over-the-top characters in undeniably relatable situations. Heartache and humor go hand in hand."
Tawna lives in Bend, Oregon, with her husband, stepkids, and a menagerie of ill-behaved pets. She loves hiking, snowshoeing, standup paddleboarding, and inventing excuses to sip wine on her back porch. She can peel a banana with her toes and loses an average of twenty pairs of eyeglasses per year. To find out more about Tawna and her books, visit www.tawnafenske.com.
Website | Facebook | Twitter | Instagram | GoodReads |