Today it is my pleasure to Welcome author
Lexxie Couper
to HJ!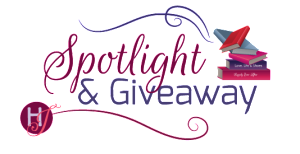 Hi Lexxie and welcome to HJ! We're so excited to chat with you about your new release, The Irredeemable Billionaire!
Tell us about the book with this fun little challenge using the title of the book: 
The Irredeemable Billionaire is such a loooooooong title, so let's just bring it down to Irredeemable, shall we?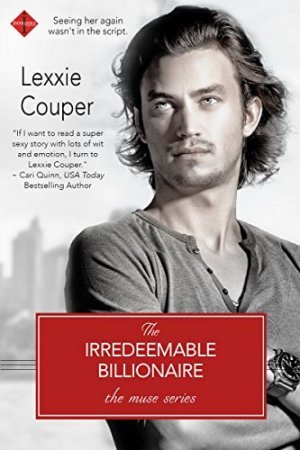 I is for Irresistible, because that's what you'll find Sebastian Hart
R is for Raunchy. Yes, there are some raunchy bits in this book. Quite a few raunchy bits
R is also for Real life. Just with more awesome sex (okay, some of us probably have really awesome sex. Yes, I'm jealous ☺ )
E is for Ever After. Happily, in fact
D is for Desire. What romance book could exist with it?
E is also for Erotic. Along with the raunchy bits there are some down-right erotic bits
E is also also for Endings. Sometimes the moments you think are the endings in your life are really the beginnings of the next stage of it.
M is for Made for Each Other. But neither Sebastian or Grace are ready to admit that at first.
A is for Aussie. Who can say no to a hot Aussie hunk, right?
B is for Billionaire. But not like any billionaire you've met before…
L is for Love. This is a love story. Old love, new love, and love for ever after.
Please share the opening lines of this book:
Where the hell is my uniform?
Grace Wilder dragged her hands through her hair. It was here somewhere.
Damn it, she was going to be late.
Please share a few Fun facts about this book…
In my head the hero, Sebastian Hart, looks exactly like Jared Padalecki (Sam Winchester from Supernatural).
I wrote this book listening to Imagine Dragons. Which means every time I hear the song Rise Up, I immediately now think of sex because that was the song playing when Sebastian and Grace had their first sex scene.
The heroine has a 10-year-old son, Cody. To make sure I was getting things right with him, I kept asking my 10-year-old daughter what she would say or do in certain situations. I suspect she thinks I'm crazy.
I killed off a character in this book who has been in more than ten other books of mine. When I did this, I actually cheered.
I actually designed and drew the movie poster for Samantha and Dave that appears in the book. In another life, I wanted to be a movie-poster designer ☺
Was there a scene in this book that was harder to write than others?
The scene where Sebastian is finally called out for being an idiot by Grace's BFF was hard, because by this stage I was utterly in love with him and hated what I was about to do to him. Of course, once I started making life hell for Sebastian…well, yes, things got worse for him. We writers can be horrible, evil people sometimes…
Snippet from The Irredeemable Billionaire
Grace frowned. The hurt in her eyes grew darker. "You were an idiot back then. How could I think you could be any different now?"
But I am. "I was an idiot teenager."
"Who enjoyed nothing more than making my life hell."
"Mum?"
Cody's uncertainty hung on the air. Sebastian swallowed. Grace scrunched up her face and exhaled. "Sorry, bug." She gave his hand a gentle squeeze. "Mum's having a loopy moment. I'm just going to go to the loo, okay?"
Cody nodded, a frown playing with his dark eyebrows. "Okay. Don't fall in."
A wobbly laugh fell from her, and she dropped a kiss on the top of his head. "I'll try not to."
Without looking at Sebastian or Shelli, she left the room.
Cody looked over at Shelli. "I think Mum's angry."
From the kitchen, Shelli let out a soft sigh. "Maybe."
Sebastian shook his head at her. "You think?"
Excerpt. © Reprinted by permission. All rights reserved.

What do you want people to take away from reading this book?
A sense of fun and enjoyment and a desire to visit Australia (because everyone in the world should come to Australia at least once. It's a bloody fantastic.
Thanks for blogging at HJ!
Giveaway:

Print copy of THE MISTAKEN BILLIONAIRE by Lexxie Couper
To enter Giveaway: Please complete the Rafflecopter form and Post a comment to this Q:

If a movie on your life was being made, who would you like to play you, and who would actually be cast?

Book Info:
The rules have never applied to film director Sebastian Hart. He's always done what he wants, when he wants. But after one too many wild nights, Sebastian finds himself performing community service in the unlikely role of big brother to a ten-year-old boy in need of a father figure. It seems like fate is playing with him when the boy's mother turns out to be the girl he grew up next door to, the one person he's never been able to win over with his smile or charm.
After the death of her husband, Grace Wilder has her hands full working as a paramedic and being both mother and father to their son. The last thing she needs is for the bane of her teenage existence to show up, or for her son to contract a case of hero worship. Even worse is the fact that the boy who once made her life miserable has turned into a man who has the power to destroy her with his devastating smile and sexy eyes.
Each book in the The Muse series is a standalone story that can be enjoyed out of order.
The Stubborn Billionaire
The Mistaken Billionaire
The Irredeemable Billionaire


Meet the Author: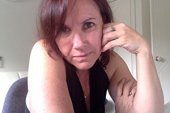 Lexxie Couper started writing when she was six and hasn't stopped since. She's not a deviant, but she does have a deviant's imagination and a desire to entertain readers with her words. Add the two together and you get romances that can make you laugh, cry, shake with fear or tremble with desire. Sometimes all at once.
When she's not submerged in the worlds she creates, Lexxie's life revolves around her family, a husband who thinks she's insane, a indoor cat who likes to stalk shadows, and her daughters, who both utterly captured her heart and changed her life forever.
Contact Lexxie at lexxie@lexxiecouper.com, or visit her at www.lexxiecouper.com where she occasionally makes a fool of herself on her blog.
Website | Facebook | Twitter | Instagram | GoodReads |