Today it is my pleasure to Welcome author
Christina Courtenay
to HJ!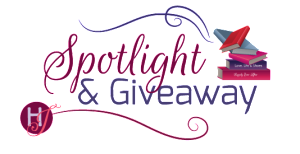 Hi Christina and welcome to HJ! We're so excited to chat with you about your new release, The Jade Lioness!

Thank you for inviting me!

Please summarize the book for the readers here: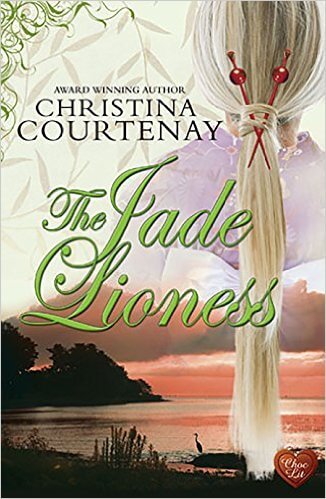 It's 1648 and Temperance Marston has travelled from England to the exotic empire of Japan, where she meets Kazuo, a ronin who's fascinated by her foreign looks. He has a mission to complete to restore his family's honour, but when Temperance is kidnapped and sold as a concubine he has to decide – can he save her and still keep the promise he made to his father?

Please share the opening lines of this book:
"Sitting in the shade on a small balcony overlooking the bay of Nagasaki, Temperance Marston watched her surroundings through half-closed eyelids."
Please share a few Fun facts about this book…
The story is the third book in a trilogy but can be read as a stand-alone
It was inspired by my time living in Japan (as a teenager) when I fell in love with all things Japanese
The hero was partly based on a Japanese pop singer whose picture I saw in a magazine looking all brooding and gorgeous
I visited the island of Dejima in Nagasaki (now no longer an island) and was amazed that the foreigners didn't go crazy living in such a confined way for years on end!
Please tell us about the characters in your book:
The heroine, Temperance, comes from a Puritan family in Plymouth, England, and has been brought up with strict rules. She's also lived through the English Civil War, when the city of Plymouth was besieged continuously and the inhabitants suffered much hardship. After such a bleak time, she's more than ready for adventure and having listened to her half-Japanese cousin Midori's tales of her home country, Temperance wants to see it too. She's young, headstrong, impetuous and naïve, ready to do anything it takes … or so she thinks.
The hero Kazuo is an honourable man on a mission. His father used to be a very high-ranking member of the Japanese samurai class and a friend of the Shogun. But someone set him up and he was falsely accused of stealing something and banished to an island off the coast. Kazuo is therefore an outlaw but he's determined to take revenge and restore his father to his rightful place. He hadn't reckoned on meeting a beguiling foreign woman with blonde hair though …
If your book was optioned for a movie, what scene would you use for the audition of the main characters and why?
Probably the scene where they first meet – Kazuo has never seen a foreign woman before and thinks she's some sort of spirit because she has blonde hair and blue eyes.
'By all the gods, a water sprite in broad daylight!'
The voice, low pitched but strong, carried across the water and made Temperance flip to an upright position instantly while she searched for its source. She found it on a large, flat rock on one side of the bay, where a young man stood gazing at her with an astonished expression that swiftly changed to one of delight. He leaned forward for a better view and Temperance reacted instinctively by covering her chest with her hands and attempting to tread water at the same time. Her insides turned cold with fear and she cast an anxious glance towards the shore where her clothes lay discarded, so near yet impossible to retrieve. She'd been so careful before removing them, making sure she was alone, but now suddenly here was this intruder.
'Hanarero! Go away,' she ordered, too shocked to care whether she sounded rude or not.
The young man's eyebrows rose. 'You can speak?'
'Of course I can speak.' Her Japanese was far from perfect, but she could make herself understood well enough even if the finer nuances of grammar still eluded her. 'Now leave, please, this is a private bay.' She had no idea whether it was or not, but the lie was worth a try.
He looked around slowly. 'I was under the impression that this stretch of the coast was wild, no matter which daimyo owns it. But perhaps it is reserved for water sprites?'
'Yes, no, I mean … oh, please, just leave.' Temperance tried to imbue her words with imperious command to hide the fact that she was panicking, but it didn't have any effect.
The young man smiled and shook his head. He seemed very much at ease and Temperance realised it would have been better if she'd kept quiet.
'If you don't mind, I think I'll stay for a while. It's not every day I come across a water sprite, and one who talks to me no less.'
Was it a trick of the sun or were his eyes twinkling? Temperance wasn't sure, but she suspected the latter.
'Please, won't you tell me why you are here?' he continued. 'Are you the guardian of this bay? Is there something special, perhaps holy, about it, or are you one of the unfortunates who have drowned hereabouts?'
'I am not a water sprite, as I'm sure you are fully aware. I am a perfectly normal human being and if you are an honourable man, you will turn around and walk away now.'
If you could have given your characters one piece of advice before the opening pages of the book, what would it be and why?
Think things through before acting – they both act on impulse without considering all the implications of what they're about to do and they could have saved themselves a lot of trouble if they'd been a bit more cautious.
What are you currently working on? What other releases do you have planned for 2015?
As it's already October, I don't have any other full-length releases planned for this year, but I'm hoping to have a Regency novella published just before Christmas. It's called Who Dares Wins and features twins who are very different in temperament, even though they are identical in looks.
I'm currently working on a time slip novel set during the English Civil War (a favourite period of mine as you've probably gathered!). It was inspired by a ruined castle near where I live and the working title is The Velvet Cloak of Moonlight.

Thanks for blogging at HJ!
Giveaway:

Print copy of The Jade Lioness (US, UK, Canada and Aus)
To enter Giveaway: Please complete the Rafflecopter form and Post a comment to this Q:

My favourite travel destination is Japan – I love everything about that country and never tire of visiting. What's yours and why?
Excerpt from The Jade Lioness:
Charlie leaned forward a bit, staring into the dark depths of the moat. Tiny wavelets stirred the water and she watched, mesmerised, until she felt almost as though it was rising up towards her in a surge of liquid. Her head spun again and, dizzy now, she felt herself swaying. She put out a hand to steady herself; she was going to fall if she wasn't careful.
She stood up and was just about to take a step away from the moat, when a pair of strong arms grabbed her round the waist from behind and pulled her back. 'Whoa, Mistress, don't do that. Nothing is that bad, trust me. There's always something left to live for.'
What the hell …?
Charlie twisted to look at her would-be rescuer, whose strange speech in a thick Welsh accent took a moment to register. He thought she was about to commit suicide? That almost made her smile as it hadn't even crossed her mind, despite the calamity of Giles's accident. But then the smile died on her lips as she squinted into the last rays of the sun and took in his appearance. She blinked.
The man standing before her was dressed in an old-fashioned outfit with a long leather waistcoat, white linen shirt with a drawstring fastening, funny trousers and big leather riding boots with the tops folded over. A somewhat battered hat with a bedraggled plume sat on top of an awful lot of hair, sort of in the eighties' rock band style – very long, dark and wavy. It suited him, she had to admit, but then he had the kind of face that would have looked great with any hairstyle. Too handsome for his own good and with a 'bad boy' twinkle in his eyes. The sort of man any sensible woman should run a mile from. Charlie wondered briefly if he was wearing a wig as she guessed he must be a re-enactor working at the castle, but the long tresses looked real enough. Good grief. A hardcore history buff, obviously.
'Please, come inside,' he insisted. 'Apart from anything else, it's not safe out here.'
'I'm sorry?' What on earth was he on about? Charlie looked around, trying to spot any obvious dangers, but saw none. Although, come to think of it, she could hear what sounded like distant gunfire now. She pushed out of his grip, irritated at having her peace disrupted and also by the man's patronising manner. As if she were a naughty child or something. 'I didn't realise this wasn't a good place to sit,' she said somewhat tartly and headed for the stairs. 'I'll go and …'
But she'd only taken two steps when she tripped on the hem of her long skirt. She looked down and gasped. Her very long, very heavy skirt. One she hadn't been wearing a minute ago and which she'd never seen before in her life … Her vision swam and she began to feel light-headed. Where were her jeans? What the hell was going on?
'Mistress? Are you all right?'
She heard the man's voice coming as if from a great distance, then everything went black.
Excerpt. © Reprinted by permission. All rights reserved.
Book Info:
Can an impossible love become possible?
Nagasaki, 1648
Temperance Marston longs to escape war-torn England and explore the exotic empire of Japan. When offered the chance to accompany her cousin and Captain Noordholt on a trading expedition to Nagasaki, she jumps at the opportunity. However, she soon finds the country's strict laws for foreigners curtail her freedom.
On a dangerous and foolhardy venture she meets Kazuo, a ronin. Kazuo is fascinated by her blonde hair and blue eyes, but he has a mission to complete and he cannot be distracted. Long ago, his father was accused of a crime he didn't commit – stealing a valuable jade lioness ornament from the Shogun – and Kazuo must restore his family's honour.

But when Temperance is kidnapped and sold as a concubine, he has to make a decision – can he save her and keep the promise he made to his father?
Book Links:

Meet the Author: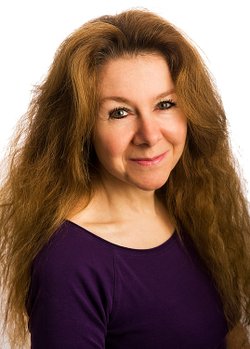 Christina is a former chairman of the UK's Romantic Novelists' Association (RNA). She won their Elizabeth Goudge Trophy for a historical short story in 2001 and the Katie Fforde Bursary for a promising new writer in 2006.
Website – www.christinacourtenay.com
Follow Christina on Twitter – www.twitter.com/PiaCCourtenay