Today it is my pleasure to Welcome author
Alison Stuart
to HJ!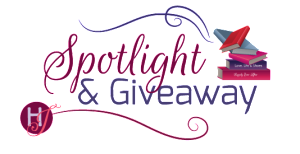 The second in a tantalising trilogy from award-winning author Alison Stuart, about warriors, the wounds they carry and the women that help them heal.

Thank you so much for inviting me to HJ today, Sara.

Please summarize the book for the readers here: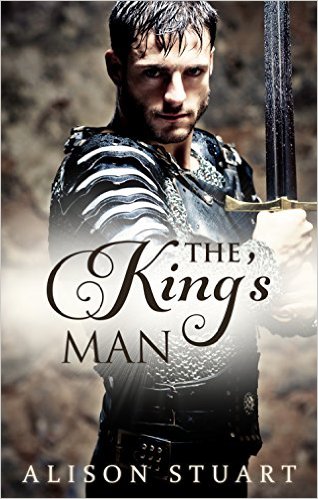 If you are looking for a change from Regencies and Highlanders, then I would love to introduce you to the dark days of the English Civil War (1640s…cavaliers and roundheads). The setting is 1654 – Charles I is dead, his son is in exile and in the smoke filled parlours of London inns, the last of the royalists plot the death of Oliver Cromwell.
This is historical romance with a difference… probably more historical WITH romance and a little darker than your average historical romance.

Please share the opening lines of this book:
Thamsine Granville had not begun the day with the intention of killing Oliver Cromwell.
Around her a jovial crowd pressed against the barricades, determined to enjoy the spectacle of the Lord Protector's ride in state to dine with the Lord Mayor of London. But from across the road, he had seen her. A triumphant smile crossed his handsome face and he raised his hand to his hat, doffing it as he bowed.
Please share a few Fun facts about this book…
The idea for this book came from a throw away line in Antonia Fraser's biography of Cromwell (Cromwell – Our Chief Of Men)… 'In February 1654, a Miss Granville hurled a brickbat at the Lord Protector's Coach.' I never could discover who Miss Granville was or why she was hurling brickbats so I just made up my own story.
The Baron de Baas, the French envoy, was very much a real person and (this is absolutely true) the brother of D'Artagnan – yes the Musketeer who inspired Dumas' story.
I wrote most of this book while living in Singapore. As so much of it is set in a cold, wintry London, I had to put on the airconditioning to try and get a feel for the weather, while dripping perspiration on to the keyboard!
This book featured in a 2010 feature on Australian Broadcasting Corporation's 'My Secret Arts Life' – they even recreated a couple of scenes! You may be able to see the clip here (it may be geographically barred): http://www.alisonstuart.com/the-kings-man-guardians-of-the-crown-book-2.html
If your book was optioned for a movie, what scene would you use for the audition of the main characters and why?
I'm not sure if two scenes really count, but it was fun to see it come to life (even on a shoe string budget). Of course, I would love to see it as a film (who wouldn't?) and the scene I would use for the audition occurs in a coffee house (they were the new thing in London in 1654). Not only is it the first time the characters taste coffee but it's a pivotal scene during which Thamsine discovers the unpalatable truth about Kit Lovell, but it's too late – he has ensnared in a web from which there is no escape.
Her eyes widened as a thought occurred to her. 'And me? You betrayed me?'
His momentary silence was all she needed. She rose to her feet and struck him across the face with all the force she could muster.
'Tais-toi!' Kit grasped her wrist and pulled her downwards. 'Sit down and stop making a spectacle of yourself,' he continued in French. 'You have to trust me. You have no choice.'
She recognized the tone of command in his voice and sank to her seat, glowering at him. The man she had thought had saved her had thrown her into the Tower of London for his own reasons, and now he wanted her to trust him?
What do you want people to take away from reading this book?
I would love to introduce readers to a different period of history. Like the American Civil War, the English Civil War was a time of incredible conflict – brother against brother, father against son. More people died during this period than ever before in English History. England's brief flirtation with republicanism may have ended with the restoration of the King, but a King with different powers.
Don't read this book if you want a light, fluffy read. It was a dark time and the themes are dark but there is a HEA… and a mystery still to be solved (Book 3…)
What are you currently working on? What other releases do you have planned for 2015?
I have just submitted EXILES' RETURN, which is Book 3 in this Guardians of the Crown series. Book 1, BY THE SWORD was set in 1651 and while it introduced Kit Lovell (the hero of THE KING'S MAN) and his brother, Daniel, it was the story of Jonathan Thornton and Kate Ashley. Neither of those characters appear in Book 2, but in Book 3 the threads of both books are brought together with a story set around the restoration of King Charles II. While each story had its own arc, the series itself has an arc that needed to end with the King back on the throne of England.
EXILES' RETURN is the story of Kit's brother, Daniel but both Kit and Jonathan (and their wives) play critical roles.
EXILES' RETURN will be released in February 2016.

Thanks for blogging at HJ!
Giveaway:

 Ebook: THE KING'S MAN by Alison Stuart
I am currently running a Rafflecopter Contest – the prize being a Kindle ereader. For more details visit my website: http://www.alisonstuart.com/
To enter Giveaway: Please complete the Rafflecopter form and Post a comment to this Q:

What period of history do you like reading about and would you be prepared to give an 'unfamiliar' setting a try?
Excerpt from THE KING'S MAN:
(Context: Both Kit and Thamsine have been incarcerated in The Tower, rounded up as part of a plot to overthrow Cromwell… )
'Colonel Barkstead says, seeing as it's a fine day, you can take a turn on the walls,' the turnkey said, holding the door open for Thamsine.
Since the twins' visit, the walls of her cell had closed in around her, and the chance to walk on the walls and stretch her legs and her lungs was one she seized with alacrity.
Thamsine wrapped her cloak tighter around her as the cold wind blew in a gust off the river and turned her face to it, taking a deep, thankful breath. From her narrow walkway she could see down into the inner and outer courtyards of the Tower.
In the outer courtyards, children played while women stood and gossiped, babies or baskets of washing on their hips. Watching them gave her a feeling of normality. No one paid any heed to the prisoner on the wall above them.
A cheerful whistling diverted her attention to the inner courtyard. A prisoner, accompanied by a solitary guard, came through the gate. Despite being hampered by wrist and leg irons, he still managed a familiar swagger.
'Lovell!' She had yelled his name before she knew what she was saying.
He stopped whistling and looked up.
'Thamsine Granville, as I live and breathe! "Ill met by moonlight, proud Titania".' He managed a clumsy bow, cut short as his escort hauled at his chains.
Kit lowered his head to speak to the man. The soldier shrugged and stepped back. Kit walked over to the wall and looked up at Thamsine. She crouched, looking down into his dirty, bruised, unshaven face.
Despite the ten yards of wall that lay between them, he grinned and spread his hands as wide as the manacles would let him.
'Here we are, Thamsine. Still alive. Are they treating you well?'
She shrugged. 'I suppose as well as could be expected in the circumstances.' She managed a small smile. 'But Nan Marsh has looked after me.'
'Nan?' Kit's eyebrows rose in surprise.
'Yes, she and May brought me a basket of food and some clean clothes.'
'I told you she had a big heart.'
'And I take back my comment about the widest legs. What about you?'
Kit shook his head and shrugged. 'They'll play with us for a while. Maybe put a couple on trial but who knows … ?' He shrugged. 'I have learned to have no expectations.'
The soldier put his hand on Kit's shoulders. 'Time's up! Don't want you getting too friendly, unless you're willin' to pay for the privilege. No? Then say your farewells.'
Kit stayed put, his eyes resting on Thamsine's face.
'Take care, Thamsine.'
He smiled at her as the soldier's grip tightened and he turned Kit, propelling him in the direction of one of the round towers.
'Kit?' she called after him.
He stopped and turned back.
She spoke in French, not wishing the guard to understand her. 'What will become of us?'
His eyes held hers, his face unreadable, and he replied in French, 'Take each day as it comes, Thamsine, and if you believe in God, pray for us both.'
The soldier gave him a shove and Kit stumbled, hampered by the chains. He exchanged some sharp words with his escort that Thamsine could not quite make out. She watched until he had been swallowed up by the dark mouth of the Tower, then sank down on the damp stones with her back to the wall, hugging her knees to her chest. She lowered her head and for the first time in her weeks of incarceration, she wept.
'Dry your tears, Mistress Granville.' The hard voice of Barkstead made her look up. He stood looking down at her, his hands on his hips. 'Master Thurloe wishes to speak with you.'
Excerpt. © Reprinted by permission. All rights reserved.

Book Info:
London 1654: Kit Lovell is one of the King's men, a disillusioned Royalist who passes his time cheating at cards, living off his wealthy and attractive mistress, and plotting the death of Oliver Cromwell.
Penniless and friendless, Thamsine Granville has lost everything.  Terrified, in pain, and alone, she hurls a piece of brick at the coach of Oliver Cromwell, and earns herself an immediate death sentence. Only the quick thinking of a stranger saves her.
Far from the bored, benevolent rescuer that he seems, Kit plunges Thamsine into his world of espionage and betrayal – a world that has no room for falling in love.
Torn between Thamsine and loyalty to his master and King, Kit's carefully constructed web of lies begins to unravel. He must make one last desperate gamble – the cost of which might be his life.
Book Links:

Meet the Author: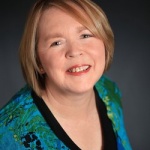 Award winning Australian author, Alison Stuart learned her passion from history from her father. She has been writing stories since her teenage years but it was not until 2007 that her first full length novel was published. Alison has now published 6 full length historical romances and a collection of her short stories. Her disposition for writing about soldier heroes may come from her varied career as a lawyer in the military and fire services. These days when she is not writing she is travelling and routinely drags her long suffering husband around battlefields and castles.
Website | Facebook | Twitter |