Today it is my pleasure to Welcome USA Today bestselling author 

Katie Lane 

to HJ!

Hi Katie and welcome to HJ! We're so excited to chat with you about Decadent
7 Things I've Learned from Writing my Deep in the Heart of Texas Series by Katie Lane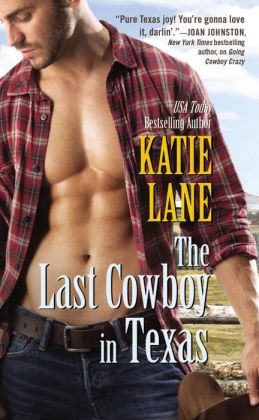 1. Cowboys make great heroes: To me, a true hero has strong morals and sense of family. They view women as equals, but that doesn't stop them from opening doors, pulling out chairs, or sweeping a woman off her feet. And it's just the icing on the cake that these values, manners, and alpha manliness is all wrapped up in a cowboy hat, snap-down western shirt, tight wranglers, and boots.
2. Small towns can worm their way into your heart: When I started writing my series, I had no idea how quickly I would fall in love with the townsfolk of Bramble, Texas. From a-few-cards-short-of-a-deck Kenny Gene to big-hearted Rachel Dean, I grew to love each and every resident of my little fictional town.
3. Readers love series and returning characters: I've had such a great response to my Deep in the Heart of Texas series. I get the sweetest emails, comments, and posts from readers. I even had a fan do the complete family tree of my characters. When I received it in the mail, it made me cry like a baby to know that my readers love Bramble as much as I do.
4. Inanimate objects and pets can be as important to the story as the characters: Bubba's big ol' honkin' truck is a perfect example of an inanimate object becoming a major part of a series. The truck with its flapping American and Texas flags and obnoxious bumper stickers shows up in the first chapter of the first book in the series (Going Cowboy Crazy) and appears in almost every book after. Sherman the Pig shows up in the second book (Make Mine a Bad Boy) as a gift for Hope Scroggs and quickly becomes the town's mascot and most adorable fictional pet ever. Which is why I gave him the honor of ending the series.
5. A house of ill repute is deliciously fun to write about: I had so much fun writing about Miss Hattie's Henhouse (Trouble in Texas) and the old "hens" who live there. Miss Minnie, Baby, and Sunshine are completely uncontrollable and always make me laugh.
6. Villains can steal the show: Whether it's a Mexican cartel drug lord or an unscrupulous evangelist who looks like Elvis, villains are almost as important to the story as the hero and heroine. I thoroughly enjoyed writing Alejandro Perea and Reverend Josiah Jessup. Which just goes to show you that I have an evil streak a mile wide.
7. Ending a series is difficult: Not only because I needed to tie up all the loose ends and story threads, but also because I've grown very attached to my little town and it's hard to say goodbye to the townsfolk I've come to know and love. Bramble will always hold a special place in my heart.
Thanks for having me, HJ! And Happy Holidays!
Thanks for blogging at HJ!
Giveaway:

2 Print copies of THE LAST COWBOY IN TEXAS (Deep in the Heart of Texas)
To enter Giveaway: Please complete the Rafflecopter form and post a comment to this Q:

 Please leave a comment for author Katie Lane with your thoughts about the book and series. 
About The Last Cowboy in Texas, book 7 in Katie Lane's Deep in the Heart of Texas series
Country music princess Starlet Brubaker has a sweet tooth for moon pies and cowboys: both are yummy-and you can never have just one. Now Beckett Cates may not be a cowboy, but he certainly has the heart, soul-and body-to whet her appetite. He's a sexy ex-Marine with a touch hotter than the scorching Texas sun and arms strong enough to catch her when she lands into trouble.
Playing bodyguard to America's sweetheart isn't easy for Beckett. But falling for her sure is. Unfortunately, Starlet has a reputation for keeping a guy or two wrapped around her finger and Beckett refuses to be anybody's backup. So now it's up to Starlet to prove that she's put her cowboy-crazy days behind her. Otherwise, she'll be singing solo instead of living in harmony with the man who's loved her even before her fame and fortune.
Buy Links: Amazon B&N iTunes Kobo Goodreads
About Katie Lane: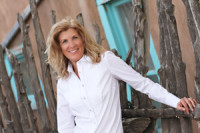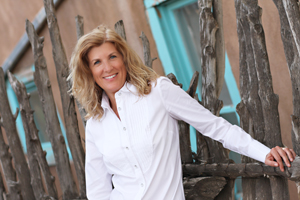 Katie Lane is the USA Today bestselling author of the Deep in the Heart of Texas and Hunk for the Holiday series. Katie lives in Albuquerque, New Mexico, and when she isn't writing, enjoys reading, going to the gym, golfing, traveling, or just snuggling next to her high school sweetheart and cairn terrier Roo.
Learn more about Katie Lane at:
www.katielanebooks.com
Facebook.com/katielaneauthor
Twitter, @ktlane3