Today it is my pleasure to Welcome romance author
Tara Pammi
to HJ!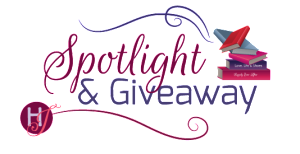 Hi Tara, welcome 🙂
What would you say is your motto or maxim as a writer?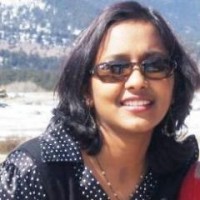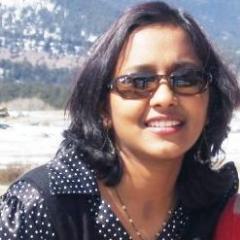 To get all the emotions we feel as people onto the page. There are so many highs and lows we feels as people, we possess so many flaws and so many strengths, and as a writer, I would like to show my characters be as three dimensional as real people are.
Would you rather… visit the world 100 years into the past or 100 years into the future? Why?
I think the past 100 years, I'm always fascinated by how societal and cultural norms have changed and evolved and brought us to this point…although I'm also aware that sometimes I glorify the past so much that I forget all the hard things like disease, transportation etc.
Let's talk about your newest release: The Last Prince of Dahaar
If you had to summarize the book for the readers here
I saw a review on Amazon UK that touched my heart so much and I think summarized the book very well, so I'm going to put it here:
This story is about the passionate yet determined Zohra and Ayaan, a tortured soul who needed her feistiness and tenacity to get through to him to accept her love.
Zohra and Ayaan bring everything that's missing from each other's life. Ayaan gives her honor, respect that Zohra's always lacked as her father's illegitimate birth, and Zohra brings the tenacity and love and belief that Ayaan needs to realize he's deserving of love and happiness.
Please tell us about the characters in your book?
Ayaan Al Sharif, the hero of the book is the most noble hero I've ever written. At the beginning of the story, he's just back in his home country Dahaar after five years of being mad following a terrorist attack that killed his siblings. His belief in himself is low, his is wrecked by nightmares of that horrible day and the worst of all, he's facing the prospect of ruling his country and taking a bride. But duty means everything to Ayaan, so he will do it.
Zohra Naasar hates the life she's lived for the past decade. She hates the customs and traditions that bind her to her father's way of life, hates the sacrifices that are required in the name of duty. And yet, longing for freedom as she is, she agrees to a marriage with Ayaan Al Sharif when it's her sister's future that's at stake.
Ayaan and Zohra are similar in that they will do anything for the people they love.
As you wrote your protagonist was there anything about them that surprised you?
Harlequin Presents are all about the Alpha heroes whom I do adore. But for me, it's the heroines that tug at my hearts. And it was the same in case of Zohra too.
I thought she would be a martyr but she surprised me when, half way through, she realized what she had lost by letting her prejudices color her. And then she went for what she wanted. She challenged Ayaan, she told him she wanted a life with him, that she would stick by him no matter what.
That kind of strength is something I always like in a heroine and it was a definitely a surprise in Zohra.
What scene did you most enjoy writing? Why?
The scene I loved writing was the one where Zohra, unintentionally, brings laughter into the palace of Dahaar, for the first time in so many years. The scene where, as part of a centuries old ritual, Zohra cooks desert for the whole palace and burns it.
Clearing his throat, which felt really hard, he looked up and met Zohra's gaze. "What is this, Princess?"
Her dark gaze fiery enough to burn him, she answered from tightly clamped lips, "Halwa, Prince Ayaan."
He didn't heed the warning in her voice. "You mean this is carrots and nuts?"
"Yes."
Fidgeting in his seat, he met his father's eyes at the head of table. Seeing the twinkle in his aged eyes, the tight set of his twitching mouth made Ayaan lose the tenuous hold on himself.
He laughed, the very act of it shaking his body from head to toe. And heard his father's peal of laughter alongside his own. His throat raw, Ayaan covered his face with his fingers but to no avail. His jaw and stomach hurt, but in the best way.
His body had no memory of what it felt like to laugh. Every face around them, including his mother's, watched him and the princess alternately, torn between the desire to laugh and bone-deep propriety.
Every time he looked at his father, it started again. He had no idea how long they laughed, but soon, he had tears in his eyes. "This is…" he choked, "Ya Allah, exactly like…"
His lean frame shaking with laughter, his father nodded, his mouth curled into a wide smile. "When Amira made—"
"When Amira made Awwameh on her twenty-first birthday," his mother finished, tears in her own eyes. Swallowing at the sight, Ayaan nodded, glad that her eyes were full of remembered laughter rather than the familiar shadows of grief.
"She hated every moment of it, too," his father said, looking at Zohra with a fond smile. "And Azeez and Ayaan teased her mercilessly for months."
A smile still curving his mouth, Ayaan met Zohra's gaze.
"Queen Fatima," Zohra's crystal clear tones rang through their laughter, laden with the promise of retribution, "who did you say tastes the new bride's dessert first?"
His laughter cut short, Ayaan shook his head and met his mother's gaze. "No."
Her mouth was still compressed but a spark of something wicked lit up his mother's gaze. "The husband, Princess Zohra," she said, studying him with an intensity that twisted his gut.
Zohra reached for a silver spoon, and scooped up a little of the charred halwa with it. "Traditions, of course, have to be followed. Do they not, King Malik?" she said, throwing the challenge at his father across the table.
Chuckles and approvals rang around the huge room, followed by his father's comment, "Of course, Princess Zohra," laden with laughter.
Knowing that he was well and truly caught, Ayaan looked up at Zohra. And opened his mouth when she brought the spoon to his mouth, victory dancing in her beautiful gaze.
What scene was the hardest to write? Why?
The hardest to write was the one where Ayaan, intent on not becoming a slave to his own fears, wanders into the stable where he saw his sister and brother shot to death…It was hard because of course, Ayaan's strength in facing what happened to him, so that he could face Zohra with a modicum of belief in himself felt so emotional…
He was sitting on the hard floor, his foot bent at an awkward angle. Winds from the desert howled outside.
A soft grunt reached his ears followed by a dragging movement across the floor of the stables.
Ayaan, can you hear me?
The scent of blood mixed with hay filled Ayaan's nostrils. His fingers gripped slender shoulders, his knuckles beginning to hurt from the tight grip. But he couldn't let go, he would never let go of her. He just needed a moment. His shoulder hurt like hell, and a bullet had grazed his head on the left. Blood dribbled thickly into his left eye.
His vision blurred with tears and his own blood, he felt woozy. That dragging sound came again, the sound rippling across his arms. It was a sound that filled him with the fiercest anger. A cold hand gripped his thigh, its grip strong despite the tremors in it.
Ayaan, you have to leave…
No…he roared.
That trembling hand tried to pry his grip off the body in his arms. Ayaan held on tighter. He couldn't let go, ever…he had already made a mistake when he had hesitated to fire, he couldn't make another. Bile filled his mouth. He retched to the side, wiped his mouth.
All he needed was a minute. Once his vision cleared, he would get her out of here…
That dragging sound came again, followed by stuttered breathing.
Ayaan, listen to me. It is too late for Amira and me. You have to leave…now.
Nooooooo….
Ayaan screamed again until his throat hurt, until his head felt as if it would burst from the inside, until pain and loathing was all he became. If only he hadn't frozen like that, if only he had moved faster, if only he had blocked the next shot with his body…so many if onlys….
Who would you cast in the role of your characters if your book was optioned for a movie?
oohhhh…I had such perfect couple for this…
Kunal Kapoor, a bollywood actor for Ayaan and Kareena Kapoor, another bollywood actress for Zohra…
Here's my pinterest board for the book…
If you could have given your characters one piece of advice before the opening pages of the book, what would it be and why?
It's actually the advice Zohra's father gives her on the day of her wedding: That her life could be whatever she makes of it.
It's perfect advice, the value of which Zohra realizes later, because she knows she's wasted a good life hating so many things whereas she could have looked for the good in what she had and made more of it.
What are you currently working on? What other releases so you have planned for 2014?
I'm working on a super fun story, another Presents featuring a hero who can't stay still in one place and the woman who keeps him in the one place he doesn't want to be in…
I have two other releases in 2014:
In July, I have A Deal with Demakis featuring Lexi, a comic artist and Nikos, the man who forces her hand into a deal she wants nothing to do with. Lexi is the most super fun heroine I've written and seeing her traditional ways clash with the modern Nikos was the most fun.
And then in November, it's the most emotional story I've ever written, featuring a second chance for lovers who need each other. We return to Dahaar, the same kingdom as the current story for that one. I really hope readers like this one because it's the first story that I've written that brought tears into my eyes.
Thanks for blogging at HJ!
Giveaway: I have two

Print copies of The Last Prince of Dahaar

 – one for USA readers and 1 open Internationally.
To enter Giveaway: Please complete the Rafflecopter form and Post a comment to this Q:

The hero of this story, Ayaan Al Sharif is wrecked by nightmares of something that happened six years, something that rendered him insane. 
Tell me, do you like torture heroes, heroes who doubt their own strength? Why?
Excerpt
"Please tell me I did not faint," she said, inwardly cursing herself. She wanted to add nothing more to the burden of guilt he already carried.
"I think you like falling asleep in bathtubs, ya habibati," he whispered and she breathed in relief.
He sat in front of her, his face close to hers. And Zohra had to remind herself to keep breathing. His fingers found the sore spot on her shoulder. "Here?"
She nodded, the rough texture of his tone a velvet caress. His fingers moved with long, lingering strokes, reducing her body to a mass of sensation. The tang of his skin burrowed into her blood. More than physical hunger uncoiling inside.
She touched his chest, felt the shift of hard muscles under her seeking fingers, pulled herself forward until she was surrounded by the fortress of his lean body. With a sigh, she wrapped her hands around him, everything in her bracing for his rejection.
Instead, his arms came around her and he held her tight. Her throat locked down, and Zohra squeezed her eyes shut. It lasted only an infinitesimal moment but his embrace encompassed everything he was.
His fingers crawled up her nape, into her hair. She felt the press of his mouth at her temple, the whoosh of his breath over her skin. Swallowing her moan, she hid her face in his shoulder.
"You smell divine, latifa."
She had no control over the next thing she did. She opened her mouth and licked his skin. Warmth billowed in her lower belly and pooled between her legs. He tasted of sweat and salt, like a hunger she had never known before.
Book Info:
A vow to break?
She's a bullet point on the list of things he's agreed to for duty. And as it is the only way to restore order in Dahaar and quash whispers that name him The Mad Prince, Ayaan Al Sharif will marry Zohra Naasar.
Zohra knows something of duty's destruction—it's stolen her freedom before, and it won't happen again. She'll convince Ayaan not to marry her—by refusing to sleep with him! Even if he does evoke a desire she's never felt before.
Ayaan may have agreed to her outrageous demand, but is this the one promise the last prince of Dahaar can't keep?
Book Links:
Author Bio
Tara Pammi can't remember a moment when she wasn't lost in a book, especially a romance which, for her, was much more exciting than the workings of an internal combustion engine. Before long, she was hiding romance novels within bigger textbooks, smuggling them into the home through her unsuspecting younger cousin's school bag, and cycling more than a few miles to her favorite library to borrow more.
Through numerous 'true' loves 🙂 and traveling thousands of miles from family and friends, her attachment to books and especially romance novels stayed constant.
One fine day, toiling away as a grad student in a basement lab, Tara started typing the beginning of a story instead of her thesis. But it wasn't until a Masters degree and two jobs later, encouraged by her real life hero, Tara realized what she truly wanted to do- Write!
Tara lives in Texas with her real life hero and her two little girls. When she isn't writing or reading, Tara can be found failing in the kitchen, watching TV or making resolutions to exercise more, or even a little.
Website | Facebook | Twitter |