Today it is my pleasure to Welcome romance author
Helena Hunting
to HJ!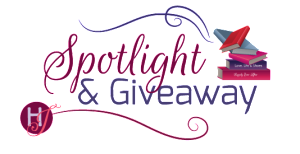 Hi Helena and welcome to HJ! We're so excited to chat with you about your new release, The Librarian Principle

!
Please summarize the book for the readers here: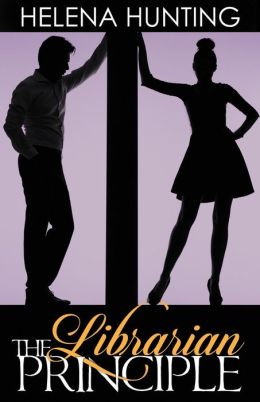 The Librarian Principle a fun, steamy, forbidden romance with quirk characters and fun banter, balanced with hot sex and enough drama to keep you guessing.

Please share the opening lines of this book:
Annaliese Harper approached the threshold of the ornate library, a live wire of anxiety and anticipation. In mental preparation, she'd donned her mask of fake composure and steeled herself against the inevitable onslaught of awkward introductions. Still, nervous tension twisted her gut as she checked out the staff of Fullerton Academy of Higher Learning from the safety of the hall.
Please share a few Random facts about this book…
I wrote The Librarian Principle as a short erotic piece for Nina Bocci, my longtime friend and publicist, for her birthday several years ago. I couldn't leave it alone, though, and eventually I expanded it into a full length novel.

Please tell us a little about the characters in your book. As you wrote your protagonist was there anything about them that surprised you?
Ryder Whitehall is driven, intense and charismatic; all excellent traits in a principal. However, his self-control has limitations, and those become glaringly obvious when he's faced with his attraction the new school librarian, Annaliese (Liese) Harper. He's a fun character to write, because although he's older than Liese by a decade, he's no better at managing their attraction or their secret relationship than she is. Liese is just as driven as Ryder, but she's new to her position and she's only in her upper mid-twenties. She struggles with the fear that she'll be judged by her colleagues for sleeping with her superior. It's a legitimate concern, but her attraction to Ryder is more powerful than her fear.
What I like most about Liese is that she eventually becomes the voice of reason. She's the one to put the brakes on when the stakes get too high.

What, in your mind, distinguishes this book from other books out there in the same genre?
There are lots stories with smooth alpha male characters, and I definitely enjoy those. While Ryder Whitehall is definitely an alpha male, with a commanding presence at work and in the bedroom, he's definitely not smooth when it comes to the workings of a romantic relationship. On the surface, he comes across as someone whose got it all together, but he's just as fallible as the rest of us and I think that makes him sexier.

Do you think there's a common trait or a je ne sais quoi that your heroes must have?
I really appreciate a man who isn't afraid to take control; in the bedroom, in his job, his life. But those kind of alpha traits always need to tempered with a softer, vulnerable side. I prefer my alpha to be like a toasted marshmallow; hard on the outside and melty in the middle.

Did any scene have you crying or laughing (or blushing) while writing it?
The hallway sex scene is probably my favorite. It's so embarrassing, and one of those things that could definitely happen in real life. I'm sure most of us have accidentally caught someone in an intimate moment. If we're unlucky, it's our parents we catch or vice versa, the latter being the more mortifying of the two, especially if you're an adult.
Excerpt:
"Please tell me those aren't your parents."

"Those aren't my parents," Liese responded automatically.

"Those are your parents." He groaned.

"Yes, they are. I thought they weren't going to be here until tomorrow."

"Sweet Christ. Your mother just saw my ass." Ryder grabbed his discarded boxers from

the floor and yanked them on.

"Don't worry, you have a great ass."

Ryder glared at her. "I don't see how this is funny. What the hell kind of impression am I

going to make now? We were having sex in your front hallway," he said as he hastily buttoned

his shirt. "I broke your damn table."

Liese looked at the decimated furniture. The calmer she remained, the less likely she

would be to succumb to hysteria. "They'll get over it, and you promised to buy me a new one, so

it's not really an issue, now, is it?"

"My mother's a sex therapist," Liese reminded him. "Wall sex is nothing compared to

some of the whack-jobs she deals with." She pulled her blouse on and shimmied her way back

into her ruined skirt. "At least they didn't come in when you were spanking me with your belt."

Ryder blinked at her.

"What? It's true; it could've been worse."
If your book was optioned for a movie, what scene would you use for the audition of the main characters?
I would be tempted to use the scene where Ryder finds Liese's cache of photo shopped porn. It's such a tense moment between them, and the tipping point in their relationship. This is where they stop being just colleagues and start becoming romantically involved. There's a lot of heat between these characters and that chemistry is something you can't fake.
Excerpt:
"Please tell me that's not you." A note of aggression lent a sharp and bitter tang to the

words. His fingers flexed against the desk, the tips turning white with pressure.

"It's not my body," Liese whispered, shaking her head.

"You're quite sure about that?"

"It's photoshopped."

"Is that so?" He quirked an eyebrow, relief relaxed the tense line of his jaw. He

inspected the scene again, apparently no longer fazed by the naked, gyrating bodies now that he

knew she hadn't made a porno and pasted his head on her previous partner. Ryder minimized

the picture, allowing a series of folders to pop up on the screen.

"Do you have any idea how fortunate you are?" he asked as he moved the cursor over

the page. "I don't think you understand the gravity of this situation. If anyone other than me had

seen this, you would have been terminated immediately, regardless of how well you do your

job."

"I'm really so—" Liese stopped mid-apology, her eyes drawn to the moving cursor.

"Don't open that!" she screeched, lunging forward to cover the flood of thumbnails. He caught

her hand mid-air, and her collection of Ryder-inspired porn became a glaring beacon on the

screen.
If you could have given your characters one piece of advice before the opening pages of the book, what would it be and why?
Keep your pants on while you're at work.

What are you currently working on? What other releases so you have planned for 2015?
I'm working on a couple of projects. I have a follow up novella for The Librarian Principle, although the story itself is standalone. I'm also working on another standalone novel called Pucked about a playboy hockey player which will be released in early May.

Thanks for blogging at HJ!
Giveaway:

Signed copy of The Librarian Principle
To enter Giveaway: Please complete the Rafflecopter form and Post a comment to this Q:

Who is your favorite alpha male character? And Why?
Excerpt
"Hi there."

Liese screamed, caught completely unaware. She turned to find Ryder standing in her

office doorway, leaning against the jamb, his coat thrown over his arm, briefcase in hand. His

suit jacket was unbuttoned, giving him a more relaxed look than usual. And sexier. If that was

possible.

"Sorry, I didn't mean to frighten you," he said. "You seemed rather invested in whatever

you were reading just now."

Liese hit the button on her phone, and the screen went blank. "It was my girlfriend," she

explained.

Ryder stared at her, unblinking.

At his lack of reaction, she elaborated. "My best friend—she's expecting me later this

evening. She was just checking in."

"Oh." He sounded relieved. "Am I keeping you? We can reschedule for next week if you

need to go."

"No, no, it's fine. I'm happy to meet with you, unless you have another engagement."

Liese slid her phone back into her purse, turning off the volume as she did so.

"I have no prior engagements."

Their eyes locked on each other for a few interminable seconds before Liese realized they

were on her territory, and she should invite him in. "Would you like to work in my office or out

there?" Liese gestured to the empty library beyond.

He glanced over his shoulder and then surveyed their current surroundings. "I think your

office would be more private."

"Sure. Right." Liese nodded, clutching the back of her chair.

"Unless you'd be more comfortable working out there," he supplied, watching her from

his spot in the doorway.

"What? Oh, no. Not at all. I'm perfectly comfortable with you in me."

His shock formed a counterpoint to her horror.

"In my office! I'm perfectly comfortable working with you in my office."
Book Info:
Annaliese Harper knows that one tiny mistake can jeopardize a career before it's even begun. Letting your boss find the extensive collection of porn on your personal laptop is one way. Sleeping with him is another. Liese manages to do both.
As the new librarian at a prestigious small-town private high school, Liese is drawn to her sexy, charismatic principal, Ryder Whitehall-an attraction she refuses to acknowledge given their relationship, and her recent liberation from a delusional ex-boyfriend.
Liese is certain Ryder's flirtation is the product of her sex-deprived imagination-until he discovers her digital porn stash during working hours and demands a private meeting. Behind closed doors, their attraction explodes into a dangerous, passionate affair that not only threatens their jobs and reputations, but most of all, their hearts.

Buy Links:
Amazon: http://amzn.to/1x3k9VH
iTunes: http://bit.ly/1x3kasU
B&N/Nook: http://bit.ly/13DPxR5
Kobo: http://bit.ly/1tZekUE

Meet the Author:
Helena Hunting lives on the outskirts of Toronto with her incredibly tolerant family and two moderately intolerant cats. She's putting her English degree to good use by writing popular fiction. She is the author of Clipped Wings, her debut novel, and Inked Armor.

Connect with Helena:
Goodreads: http://bit.ly/1uBCqJJ
Website: http://www.helenahunting.com/
Amazon: http://amzn.to/1y6OBB7
Twitter: @helenahunting http://bit.ly/1vOjANY
Facebook: http://on.fb.me/Zt1xm5
Pinterest: http://bit.ly/1oQYRVN
Instagram: http://instagram.com/helenahunting
Tsu: https://www.tsu.co/HelenaHunting