Today it is my pleasure to Welcome author
Robyn Carr
to HJ!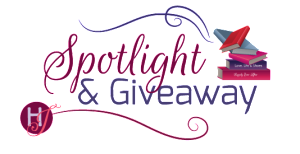 #1 New York Times bestselling author Robyn Carr brings together a poignant novel with a rich tapestry of characters. A moving story that will leave the reader laughing and crying, as two friends confront their pasts and move towards their futures.
After losing her husband and washing her hands of his sullied fortune, Emma returns home to California to rebuild her life and start over from scratch. Part of this involves reconnecting with old places and people she has not seen in over a decade. What inspired this idea of reconnection, of a prodigal returning home after a long absence?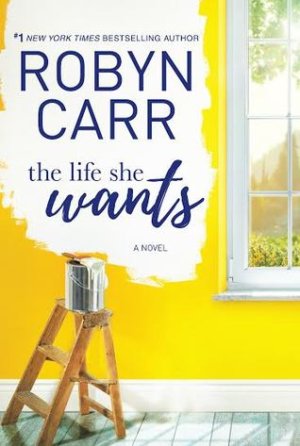 I'm fascinated by relationships and one of the stickier ones we grapple with is women's relationships with other women. There is no way to describe the heartache when best friends split up – it's almost as bad as a divorce. I wanted a close look at that – both Emma and her former best friend, Riley, did unforgiveable things. Can they overcome it? Should they? Sometimes we pass our time with a friend and have to move on; sometimes it's not too late. I never know how these issues will be worked out until I write about it. I have to spend some time with the characters, find out what they need, what kind of people they are, what they need.
Women behaving badly fascinates me, also. We've all experienced deep hurt from a friend and we all know how hard that is to overcome. How would Emma and Riley deal with their betrayal? That's what I wanted to know.

The damaged friendship between Emma and Riley is one of the central relationships in this novel. After having written so many successful romantic love stories, what was different or challenging about building your story around a fraught, deeply complicated female friendship?
I'm accustomed to writing "girlfriend books" that, from the beginning, have a very strong bond between the women, that the friends get each other through the tough times. I wanted to know how it's different when the bond has been broken but the tough times are present.
You'll find out what you're made of when you go through a relationship crisis, when you feel scared and alone.

Throughout the novel, we see Riley thriving as a self-made businesswoman, while Emma finds a great deal of satisfaction and community in a job that she may have once considered menial. What role does meaningful work and self-sufficiency play in each woman finding the life she wants?
To me it's obvious – you'll never take pride in something given to you. You'll take pride in earning something. You'll take pride in deserving your wages. In fact, the harder the work the more meaningful the reward. You can positively ruin a child's life by giving them everything – let them do the work so they feel accomplished. Bored children do poorly in school, that's why they put them in gifted programs. They take money that's given to them for granted and waste it, but if they build it they'll protect it, save it and guard against its waste because it was challenging to achieve it!
Work is one of the most meaningful parts of living. It doesn't matter what kind of work, it just means effort and accomplishment. You don't have to be a surgeon to be valued by society! I really appreciated a clean public restroom and it's pretty easy to tell if the person responsible took pride in their work. I grew up being told no job was too menial. I raised my children to find work they loved, something they could take pride in. They both did hard jobs from young ages. It's good for us.

Although this book focuses a great deal on the relationships between various female characters, there's still plenty of romance to be had. Can you tell us a little bit about some of the leading men in this book? Riley's brother Adam comes into play in Emma's life…
Adam enters the story early on and we learn right away that he has always cared for Emma, but he was the older brother in the equation and when he was 18, 19, 20 – Emma was just a young girl and he kept his safe distance. When they were both finally old enough, he was too late – Emma was gone. To Adam it is miraculous that she's back, that he has a second chance. And he's determined to make good use of it.
There are other heroes, some of them hiding in plain sight. There's Jock, the high school boyfriend that Emma and Riley lost their friendship over and the father of Riley's teenage daughter. He was an irresponsible boy when he betrayed Emma with her best friend but he's not a boy any longer, nor is he foolish and irresponsible.
And there's Logan, a police detective who seems to keep running into Riley by chance. Or is it chance? He's a very good guy who wants to be involved with Riley but given his role in her life, might be fighting a conflict of interest with his job.

We have to ask, what's next for you? What are you working on right now?
I'm at work on the second Sullivan's Crossing novel, no title yet. It should be ready soon and out the beginning of April 2017.

Thanks for blogging at HJ!
Giveaway:

Print copy of THE LIFE SHE WANTS by Robyn Carr
To enter Giveaway: Please complete the Rafflecopter form and 

Leave a comment with your thoughts on the book…
Book Info:
In the aftermath of her financier husband's suicide, Emma Shay Compton's dream life is shattered. Richard Compton stole his clients' life savings to fund a lavish life in New York City and, although she was never involved in the business, Emma bears the burden of her husband's crimes. She is left with nothing.
Only one friend stands by her, a friend she's known since high school, who encourages her to come home to Sonoma County. But starting over isn't easy, and Sonoma is full of unhappy memories, too. And people she'd rather not face, especially Riley Kerrigan.
Riley and Emma were like sisters—until Riley betrayed Emma, ending their friendship. Emma left town, planning to never look back. Now, trying to stand on her own two feet, Emma can't escape her husband's reputation and is forced to turn to the last person she thought she'd ever ask for help—her former best friend. It's an uneasy reunion as both women face the mistakes they've made over the years. Only if they find a way to forgive each other—and themselves—can each of them find the life she wants.


Meet the Author: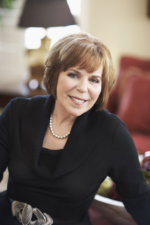 Robyn Carr is a RITA® Award-winning, #1 New York Times bestselling author of more than forty novels, including the critically acclaimed Virgin River series. Robyn and her husband live in Las Vegas, Nevada. You can visit Robyn Carr's website at www.RobynCarr.com.
Website | Facebook | Twitter | Instagram | GoodReads |