Today it is my pleasure to Welcome debut author
Joanna Bolouri
to HJ!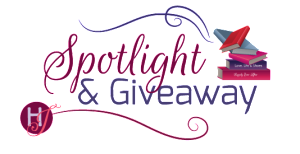 Hi Joanna and welcome to HJ! We're so excited to chat with you about your new release, The List!
Please summarize the book for the readers here: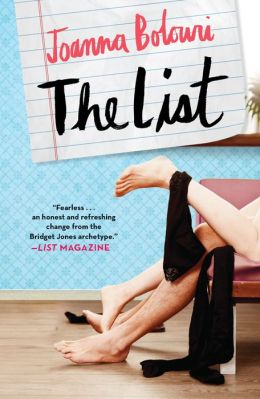 Broken hearted, cynical woman decides to reinvent herself by making a list of ten things she's always wanted to do in bed – a bucket list for between the sheets. Her journey is told in diary format and it's very rude and funny.
Please share a few Random facts about this book…
I think all of the characters are based on people I know or have interacted with at some point. I wrote this late at night while my daughter slept so coffee played a huge part in the process as did Florence Welch. I find her music incredibly inspiring.
Please tell us a little about the characters in your book.
The main character is Phoebe, who bravely undertakes these challenges, helped out by her best friends Oliver, Lucy and Hazel. There's also Frank, her boss and the evil ex boyfriend Alex.
As you wrote your protagonist was there anything about them that surprised you?
That she was able to have so much sex and still walk? I'm not sure to be honest. When I started the novel I had a clear vision of how it would end but that changed as she came to life. She turned out to be a lot tougher than I thought.
Did any scene have you crying or laughing (or blushing) while writing it?
There's a scene where Phoebe and Lucy are clubbing and a guy uses a very unusual chat up line.
'At one point during the night, a twenty-something guy who was completely pissed and hobbling with one shoe hanging off his foot, decided he'd chat me up: 'Want to see how far I can kick my shoe?'
Quite far as it happens.
This makes me laugh as it actually happened in real life.
If your book was optioned for a movie, what scene would you use for the audition of the main characters?
Oliver and Phoebe have such great dialogue together so perhaps the scene where they go to the beach – it's funny and touching at the same time.
If you could have given your characters one piece of advice before the opening pages of the book, what would it be and why?
Take care of your friends – they last much longer than your relationships.
What are you currently working on? What other releases so you have planned for 2015?
My second novel I Followed the Rules will be released in 2015. It's about a columnist who follows an infamous dating guide to snag the perfect man.
Thanks for blogging at HJ!
Giveaway:

Print copy of THE LIST
To enter Giveaway: Please complete the Rafflecopter form and Post a comment to this Q:

Please leave a comment for author Joanna Bolouri with your thoughts on THE LIST!
Book Info:
Phoebe Henderson may be single but she sure doesn't feel fabulous. It's been a year since she found her boyfriend Alex in bed with another woman, and wine-fueled nights of relationship analysis with her best friend Lucy have done nothing to improve her dating situation.
Faced with another year without love, Phoebe confronts her fears and decides to forgo romantic love altogether. She comes up with The List: ten things she's always wanted to do in bed but has never had the courage to try. One year of pleasure, no strings attached. Simple, right? In a chaotic, embarrassing, exhilarating, and ultimately transformational year of self-discovery, Phoebe finds surprises, friendship, confidence, and even love, through good and bad sex.
Meet the Author: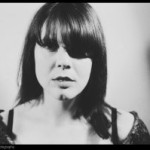 Joanna Bolouri worked in sales before she began writing professionally at the age of thirty. After winning a BBC comedy script competition she worked and wrote with actors, in stand-up comedy, and as ascreenwriter. She's contributes to newspapers and news sites such as The Skinny, the Scottish Sun, the Huffington Post, and HecklerSpray. She lives in Glasgow with her daughter. The List is her first novel.
I'm always on twitter @scribbles78 or my blog joannabolouri.wordpress.com