Today it is my pleasure to Welcome romance author
Barbara Wallace
to HJ!

 Hi Barbara, welcome to HJ!
If someone wrote a biography about you, what do you think the title of the book should be? Why?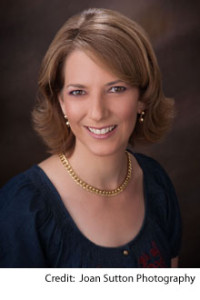 Funny you should ask because just this weekend I was joking with my husband that the story of my life should be Deadlines and Migraines since I seem to have been inundated by both this year. Trust me, it's not a lifestyle you want.
Seriously though, I think my Twitter handle says it all: Full-time writer; Part-time Neurotic. I like to think that the person you meet online is the real deal. I have a tendency to share just about everything via social media . Well, almost everything – I leave out politics and religion, but everything else is fair game. i don't have a problem sharing my insecurities and neuroses with the world. In a weird way, admitting our anxieties and flaws helps us bond. Besides, it's who I am. 🙂
Let's talk about your newest release: THE MAN BEHIND THE MASK
If you had to summarize the book for the readers here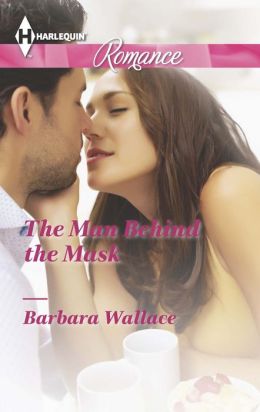 Ultimately, The Man Behind the Mask is about not judging a book by its cover. Both Simon Cartwright and Delilah St. Germaine think they know each other. During a weekend business trip, however, they find themselves rethinking their original impressions – and discovering a deep emotional bond in the process.
Please tell us about the characters in your book?
Simon Cartwright is one of Manhattan's most sought after bachelors. At first blush, he is the stereotypical playboy – gorgeous and completely commitment phobic. Underneath his facade, however, is a man who is deeply emotionally scarred. He IS commitment phobic, but not for the reasons you would think. He thinks he's too damaged to commit to anyone.
His loyal assistant, Delilah St. Germaine, is just that – loyal, competent, intelligent. She's been in love with Simon – or rather her fantasy version of Simon – for years, but is convinced a man like him could never fall for someone like her. After all, he dates models and actresses. She's more the plain Jane in black slacks type.
Was it love at first sight for your characters? If not what was the pivotal moment of change?
For Delilah, yes. For Simon, no. But, as I said above, both of them are laboring under some strong misconceptions. The man Delilah thinks she's in love with doesn't really exist. It's not until she gets to know Simon, warts and all, that she truly and deeply falls for him. As for Simon…well, Delilah simply isn't on his radar as more than an assistant. Until he sees beneath the surface as well. Of course, it helps that Delilah blossoms on the business trip – that is, she relaxes and shows her true personality.
If your characters could go back in time and change one thing what would it be? Why?
Oh, but if I told you, I would totally spoil the story! Let's say this: If Simon could go back in time, he would never, ever attend prep school in Boston. Without giving too much away, his time at boarding school completely and irrevocably scarred him.
Meanwhile, I think Delilah would want to go back in time and save her father. His death when she was a young girl sent her mother into a spiral of depression that forever changed Delilah's childhood. And in many ways, kept her from falling in love.
What scene did you have the most fun writing? Why?
There's a scene in the story where Delilah and Simon realize they didn't pack the proper clothes for a New England clambake, so they go to Boston's Quincy Market to shop. The result is a shopping competition – which, by the way, sparks the beginning of Delilah's transformation:
She laughed. "Something tells me I'm not like your other shopping companions."
No, she definitely wasn't. The other women he knew were obsessively fashion-conscious and self-indulgently extravagant—two traits Delilah definitely lacked.
Another thing—those other women didn't have laughs that slipped over him as easily as hers did. The sound made him feel lighter than he had in years. "Whether you are or you aren't doesn't matter. I'll still have my errands done in about half the time."
"Says you."
She said it softly, almost under her breath, but the challenge came through loud and clear. The craziest thought popped into his head. Went against everything he'd been lecturing himself on the past ten minutes, but what the hell? Why not have a little fun?
"You willing to put your money where your mouth is?"
"What do you mean?"
"I saw on the information kiosk that there's a branch of my favorite men's store on the other side of the marketplace. I bet I can walk down there, find something to wear for tomorrow and be back before you've finished trying on your first outfit."
"Of course you could," she replied. He was about to say something about conceding so easily when she added, "You won't be looking at price tags. Shopping on a budget always takes longer. Try shopping on my salary and see how quickly you shop then."
"Are you suggesting I don't pay you enough?"
"No one at my pay level makes enough."
This time it was his turn to laugh. The woman had a valid point. He was damned if he was going to peruse bargain racks with a multimillion-dollar account on the line. "Fine, we even the playing field. Buy whatever you want without looking at the tag. I'll reimburse you."
"You—you're going to buy me an outfit?" Seeing her flustered expression, Simon almost laughed again. Whenever he caught her off guard, her lips turned into a small O and moved without sound. Made his offer that much more fun to make.
"Why not?"
"Shoes and all?"
"Shoes and all. Of course, you realize that now you can't use budget as an excuse." He was curious to see what Delilah would pick once money stopped being an issue. "Do we have a deal?"
Instead of agreeing like he expected, Delilah frowned. "How do you know I won't go crazy and buy a thousand-dollar dress?"
"We're going to a clambake. If you can find thousand-dollar beach clothes, have at it. Although, I know you won't. Your responsible side won't allow it. Now, again, are we on? Winner gets dinner at the restaurant of his choice."
That got her. She immediately folded her arms. "His choice? Someone's awful confident."
"Yes, he is," Simon replied, matching her pose.
"Then prepare to eat your words."
"No I'll be eating dinner, and I have the restaurant all picked out."
In truth, he didn't care who won; he was having way too much fun enjoying the freedom of the moment. As well as this new saucy side of her. She wore it well.
What scene was the hardest to write? Why?
To be honest, the entire book was difficult to write. I wanted to make sure I told Simon's story in a responsible and tasteful way. One of the hardest scenes, obviously, is when Simon tells Delilah about being assaulted at prep school. The memories are incredibly painful for him, and yet, at the same time, the story causes Delilah to fall more deeply in love with him.
How many times had she looked at this same profile and felt her heart skip a beat? Tonight, she saw a different man. One who was vulnerable and damaged and that same heart ached like never before. The emotions inside her shifted. Infatuation became something far deeper.
Slowly, she walked toward him and without a word or a second thought, wrapped her arms around him. His body stiffened and his fingers gripped her shoulders to push her away, but she held firm.
"I'm sorry," she whispered in his ear. "So, so sorry."
She heard a hitch in his breath as a tremor passed through his body. Another shudder, and he drew her close, burying his face in the crook of her neck. Moved by the unexpected show of vulnerability, Delilah carded her fingers in his curls and pressed soft kisses to his temple. Just thinking about the injustice brought tears to her eyes. Squeezing her eyes shut, she let the moisture slide down her cheeks. She held him tight, offering solace. For what Simon had endured and for the shame he needlessly felt. And for all those years of feeling alone with no one to talk to.
How did your character spend the week just before the story starts?
Good question:
Simon attended a few charity events with his latest paramour, Finland Smythe. One event, at the beginning of the week, was even photographed for the society page. Meanwhile, Delilah hung out with her two best friends, Chloe and Larissa. Maybe grabbing a bite to eat with them at their favorite corner bar.
Most of the week, however, the two of them worked like crazy on the Bartlett Ale account proposal. The account – if they can land it – will mean huge things for Simon's ad agency.
Who would you cast in the role of your characters if your book was optioned for a movie?
Do you think you find someone to film it? It would be a dream come true.
Delilah is based on a British actress named Caroline Catz. She plays Louissa on the Doc Martin TV series. She has just the right amount of sass and cuteness.
Simon would have to be perfect looking – he's probably a combination of As the World Turns' Jake Silbermann (for the way he looks in a Speedo) and Matt Bomer from White Collar. Since I can't morph the two of them into one person, I would take either. Of course, I would need to personally audition them each to see who would play the role best.
What are you currently working on? What other releases so you have planned for 2013 into 2014?
The Man Behind the Mask is the first book in a trilogy. I'm thrilled that Harlequin is going to release all three books in 2014. The next book, Swept Away by the Tycoon (Chloe's story) will be out in May. I'm currently working on Larissa's adventure – it should be out in October. All three books involve trips that change the heroine's lives.
Thanks for blogging at HJ!
Giveaway:

I'm giving away two copies of THE MAN BEHIND THE MASK
To enter Giveaway: Please complete the Rafflecopter form and Post a comment to this Q:

Have you ever misjudged a person or situation? Were the results better or worse than your first impression? And remember – extra points for being neurotic! For example, first time I met my husband, I thought he was younger than I was. In fact, my roommate and I asked him what he planned to do when he graduated college. Turned out he'd been out for a couple years.
Except
"YOUR BOSS MADE the paper again."
Plop! The folded tabloid landed smack in the middle of Delilah St. Germain's desk, sending papers flying. "Hey! I just organized those."
She threw the two women standing in the doorway of her cubicle a good-natured glare. "Some of us have work to do."
"Some of us would like to point out it's seven-thirty in the morning," Chloe Abrams replied. "We're the only people in the office."
Without waiting for an invitation, she and Larissa Boyd grabbed a pair of chairs from the empty cube across the aisle and sat down. "Besides, we brought coffee."
"Oh-my-God-I-love-you-where?" Spying the two large paper cups in Larissa's hand, she snatched one. "You have no idea how badly I need this."
"No," Larissa said, "but we could guess. How you been, stranger? We haven't seen you all week. You still working on that client pitch?"
"Bartlett Ale? Not at the moment." The potential account had her burning the candle at both ends the past couple of weeks. "But I'm behind on everything else." She lifted off the cup lid and breathed deep. It was still warm, too. "You two are lifesavers."
In more ways than one. Chloe and Larissa had been her best friends since corporate orientation four years ago. Delilah was pretty sure she wouldn't have survived her move to the Big Apple without them.
"Hey, what are friends for if not to keep you caffeinated when you're overworked?" Chloe replied. "What time did you get here anyway?"
"Not that long ago. Six-thirty, seven." Earlier than usual.
Her two friends shook their heads. "There are easier ways to impress the boss than making sure you're in before he is," Chloe told her.
"I'm not trying to impress the boss," Delilah immediately shot back. Not too much anyway. "And you two should talk. I don't see either of you sleeping in."
"Hey, this hour of the day is the only time I can get any wedding planning done, since Tom is always hogging the Wi-Fi," Larissa pointed out. "I came in to surf for bridesmaid dress ideas."
"And I like to beat the line at the coffee shop," Chloe replied.
"So she can have plenty of time to flirt with the barista," Larissa shot back.
"You're just jealous because he gave me a free size upgrade."
"I could so make a joke about that comment right now."
"Please don't," Delilah said. "I already have the image in my head."
Speaking of images…. She reached for the paper Chloe dropped on her desk. Sure enough, there was Simon Cartwright, a third of the way down the column, a beaming blonde draped on his arm.
"Finland Smythe again," Chloe read over her shoulder. "She's lasted a while."
"Two months." Longer than most. Their boss tended to collect girlfriends the way Delilah's grandmother used to collect souvenir spoons. Fashion models, actresses, would-be fashion models and actresses, a literal parade of beauty, every one of them wearing the same thrilled expression.
Who could blame them? Delilah stared at the black-and-white image. What she wouldn't give to be a woman exceptional enough to capture Simon Cartwright's attention.
Like that was possible. Simon was… She nearly sighed out loud. What wasn't he? The man was handsome, intelligent, sophisticated. You could literally feel the energy change in the room as soon as he walked in.
Her laptop had a better chance of attracting his attention.
Book Info:
A weekend to change everything…
Delilah St. Germaine fell for New York's most in-demand bachelor, Simon Cartwright, the moment she began working for him. Four years later, her heart still flutters every time he saunters into the office—much to her frustration. He's so far out of her reach it's embarrassing!
Thrown together with him for a working weekend, Delilah glimpses the cracks in Simon's glittering facade. Now she's tasted the sweetness of his kisses, she's determined to uncover the secrets he's hiding and learn who the real Simon Cartwright is. But will innocent Delilah's life ever be the same once the truth is revealed?
Book Links:
Author Bio
Award-winning author Barbara Wallace first sold to Harlequin Romance in 2009. Since then her books have appeared throughout the world. She's the winner of RWA's Golden Heart Award, a two-time Romantic Times' finalist for Best Harlequin Romance, and winner of the New England Beanpot Award.
To stay up to date on Barbara's news and releases, sign up for her newsletter at www.barbarawallace.com. The next issue will be mailed out soon – with a sneak preview of Swept Away By The Tycoon.
Website | Facebook | Twitter |