Today it is my pleasure to Welcome romance author
Jessica Lemmon
to HJ!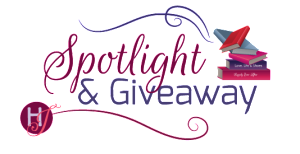 Hi Jessica, welcome 🙂
If someone wrote a biography about you, what do you think the title of the book should be? Why?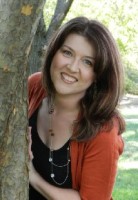 HUMOR, HEROES, AND HAPPY ENDINGS. (Wait, does that sound dirty?) O_o
I've gotten through life and difficult circumstances by smiling, and crying, but mostly by cracking a well-timed joke. The best part about experiencing life this way is that now I get to write about heroes and heroines who go through trials and tribulations but come out on top and with smiles on their faces. (Did that sound dirty, too?) ;)Would you rather…be invisible or be able to read minds? Why?
Be invisible. I have no desire to know what goes through people's heads, unfiltered. What they say in private to someone else, however…oh, yes, that would be handy.
Let's talk about your newest release: The Millionaire Affair
If you had to summarize the book for the readers here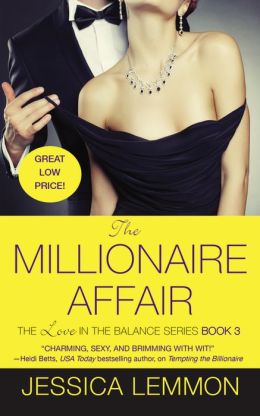 I'm so excited about Landon & Kimber!
A no-relationships-allowed millionaire ad exec is resigned to stay unattached, until a woman from his past suggests they work down a list of extra-curricular activities in the bedroom…
Please tell us about the characters in your book?
Landon Downey's last relationship was an "arrangement" with a former supermodel who publicly leaves him for a D-list actor. Kimber Reynold's ex-boyfriend is sticking to her like a spent dryer sheet. Neither of them are looking for permanent, but both go into this temporary fling for their own reasons.
As you wrote your protagonist was there anything about them that surprised you?
YES. Landon is from a very close family (they are so awesome, I often wish I were a Downey!), and so I had to ask the question: why would a man from a very close family only agree to have arrangements with women instead real relationships? I knew he was protecting his heart, but why? The answer to that question was a sadder, deeper reason than I'd anticipated. And it went right into the prologue.
What scene did you most enjoy writing? Why?
Kimber, while talking to a friend on the phone, is overheard talking about Landon's butt. Who catches him? His brother, Evan, of course! (you may have seen me chatting him up online—he's the single dad from the first bad boy book.) It was fun to watch Kimber flail a little here. At this part of the book, she does NOT want Landon to know she has a huge crush on him. Evan promises not to rat her out, but will he keep the secret?
Excerpt:
She infused a little extra naughty into her voice. "And I got a great look at it this morning," she practically purred. "He'd bent over to retrieve a paper that had slipped from his briefcase and it was all I could do not to grab hold and—"
The clearing of a throat brought her out of her haze. She dropped the knife into the block with a clunk and straightened at the counter, but didn't turn around.
"And what?" Neil prodded after she trailed off.
"Um." She closed her eyes and tried to ratchet down her thundering pulse. Impossible. "I have to go," she whispered to Neil. Because I'm going to have a heart attack.
So long as it happened fast. She'd rather die on Landon's custom flooring than face him right now.
"Oh, my Turkish Delight!" Neil announced gleefully. "He's there, isn't he? He's behind you!"
She hung up on his laughter and turned, having planned a fake-startled expression. As it turned out she didn't have to fake it. "Oh!" She put a hand to her chest as her heart hammered against her palm. "Evan? What are you doing here?"
A sly, almost drunken-looking smile slid onto Landon's brother's face. His hair was a disheveled dark mess, his eyes a devastating aqua blue. Wow. He'd aged nicely.
"Hello, Kimber."
Oh, yeah, he'd heard her. Heard every last word.
What scene was the hardest to write? Why?
That first sex scene! Every time I got to this scene, I would write in some interruption. Something between those two just wasn't clicking, which is bad since… um, they are supposed to fall in love. I rewrote it several times, and finally it clicked. Now this scene is one of my very favorites.
Excerpt:
He palmed the door on either side of her head and leaned in, choking the air with that spring-and-sunshine smell of his. "Would you feel better if you knew what was on the list?"
The list. She swallowed hard. Would that make her feel better? "Did you really make a list?" He was still leaning into her, but not crowding her, just…close. Too close for her to think.
"I did."
She sucked in a breath and he tilted his head to the side and ran his tongue along her top lip before kissing it softly. "Want to know the first thing on my list?" He licked a long, sensual line along her bottom lip and then kissed her damp mouth with his, sliding his tongue inside to tangle with hers in aching slow motion.
When he pulled away, she sighed, her bones the consistency of melted chocolate. "Was that the first thing?"
He licked his bottom lip. "Taste as good as you look," he said. "But no, we haven't started the list yet."
Who would you cast in the role of your characters if your book was optioned for a movie?
Amy Adams would make a great Kimber since she's a redhead and has a sincere quality about her. And for Landon, I would have to go with Thomas Jane…wearing glasses. 😉
If you could have given your characters one piece of advice before the opening pages of the book, what would it be and why?
Part of me would want to promise Landon that the heartbreak from his devastating loss years ago would not last much longer, and to tell Kimber that her big, abundant heart is her most beautiful quality, not something to be ashamed of. But in reality, I would tell them nothing. It's because they have made past mistakes that they're so drawn to one another, and are so perfect together. Life happens for a reason.
What are you currently working on? What other releases so you have planned for 2014?
I'm currently writing a series about three bad boys who move to or come from a lakeside town by the name of Evergreen Cove. One is a single-dad who finds he's falling for his late wife's best friend, one hero inherits his grandmother's mansion and must face the woman he loved and left years ago, and the last one is about an ex-military hero who is working to convince the woman he loves that Christmas miracles happen. Currently, the first book has a publication date of January 2015.
Where can readers get in touch with you?
I love to hear from readers! They can message/canoodle with me on Facebook: www.facebook.com/authorjessicalemmon or email me at jessica [at] jessicalemmon [dot] com, stalk me at www.jessicalemmon.com or if they like communication in 140-character bursts, they can find me on Twitter at www.twitter.com/lemmony
Thanks for blogging at HJ!
Giveaway:

2 Print copies of THE MILLIONAIRE AFFAIR.
To enter Giveaway: Please complete the Rafflecopter form and Post a comment to this Q:

In my book, Landon is working on an ad account for potato chips, and at one point he even brings them into the bedroom! What's your favorite snack food?
Excerpt
They'd stopped to admire the moonlight bouncing off the water, but he couldn't keep his eyes on the scenery. She'd worn her hair up in a ponytail, wavy strands framing her face. His gaze snapped to her thighs again, and he followed the length of her bare legs down to flat, strappy sandals and painted toenails. He remembered the feel of those legs wrapped around him, her heels digging into his butt as she'd pulled him closer. The sound of her high—
The weight of her gaze pulled him out of the memory. He was staring. Quite possibly drooling.
A small smirk sat on her mouth as if she knew what he'd been thinking. It was all he could do not to taste her lips. The only thing stopping him was the reminder that while this was technically a date, it wasn't a real one. This was the foreplay to what would come after. For both their sakes, he'd do well to remember that clause in their agreement.
He tugged her to a nearby bench. They sat quietly and listened to the sounds of the pier: musicians playing, children laughing, rides spinning. "We could get on the Ferris wheel, you know." He hadn't been on a Ferris wheel since he'd moved here straight out of college. Hadn't had the urge to get on one since, but with Kimber it sounded fun. With Kimber, everything sounded fun.
"And what, make out?" she asked.
He closed his arm around her waist, her silken dress beneath his fingers as smooth as her skin. "Yes." His voice came out a low growl.
She laughed and rested a hand on his thigh, her touch burning a hole through the light slacks he'd worn. Her fingers traced a circle over the material and he shifted, a certain part of him stirring. If she wasn't careful, she'd awaken the sleeping giant.
"I have to admit, I was surprised you asked me on a date."
"Why?" he asked. But he knew.
Her ponytail slid over her shoulder when she tilted her head to look at him. "Because it wasn't on the list."
Tensing, he gave a subtle shake of his head. "You really are all about the list, aren't you?" For some reason it frustrated him to have to plan for everything. Or maybe it frustrated him that she had to plan for everything. Which wasn't like him at all. He loved plans. Normally.
"I have to be," she muttered.
He tipped her chin, forcing her eyes to his. "What does that mean?"
She licked her bottom lip and clamped on to it with her teeth. A memory of the first kiss they'd shared, of the moment she'd climbed atop him and speared her fingers into his hair and kissed him for all she was worth echoed a sentiment stirring the giant to life. He was going to have to limp out of here if he didn't kill this line of thinking.
"I don't want to be your Lissa."
Her comment startled as much as angered him. She was nothing like Lissa. Kimber was warm and responsive and cared, probably too much, about everyone she came in contact with. It bothered him that she'd compare herself to the heartless supermodel who'd left him in the dust for no more than a publicity stunt. Further, it bothered him that Kimber could ever imagine he'd treat her like he had Lissa. He'd been more careful, more gentle, more open, with Kimber than he had with anyone in a long, long time.
The anger built the longer he considered her comment, which was probably why, when he did speak, the question come out surlier than he'd intended. "And what the hell does that mean?"
She placed a soft kiss on his mouth. "Nothing."
Something. But he'd better not push her. He'd already opened a can of thought best left sealed.
"You want to check off the list and walk away," he said, reiterating her original request. He'd been all for that—still was all for it. But those two words "walk away" niggled at him. Why? Because your list is ongoing and can't be completely checked off.
"Exactly," she said, her expression stoic. She slid her hand higher on his thigh. "Back home?"
His heart gave the faintest clench. He knew she was referring to his home, not hers. For a short period of time it'd been her home as well. In her mind, maybe it still was her home. In the interim.
The realization warmed him. Even though it shouldn't.
Book Info:
Millionaire ad executive Landon Downey has a policy: no romantic relationships allowed. So when he's saddled with his six-year-old nephew for a week, he doesn't think twice about asking Kimber Reynolds to act as live-in nanny. What he doesn't expect is the undeniable attraction to the woman he hasn't seen since they were kids. And not only does she like him back-she suggests they work their way down a list of extracurricular activities in the bedroom. How can he resist?
Kimber wants to prove once and for all that she can love 'em and leave 'em with the best of them. All she has to do is keep her sixteen-year crush on Landon out of the equation. No problem . . . until she realizes she may not be the only one whose heart has gotten completely tangled up in their no-strings agreement.
Author Bio
Jessica Lemmon has always been a dreamer. At some point, she decided head-in-the-clouds thinking was childish, went out, and got herself a job . . . and then she got another one because that one was lousy. And when that one stopped being fulfilling, she went out and got another . . . and another. Soon it became apparent she'd only be truly happy doing what she loved. And since "eating potato chips" isn't a viable career, she opted to become a writer. With fire in her heart, she dusted off a book she'd started years prior, finished it, and submitted it. It may have been the worst book ever, but it didn't stop her from writing another one. Now she has several books finished, several more started, and even more marinating in her brain (which currently resides in the clouds, thankyouverymuch), and she couldn't be happier. She firmly believes God gifts us with talents for a purpose, and with His help, you can create the life you want. (While eating potato chips.) Jessica is an ex-meat-eater, writer, artist, dreamer, wife, and den mother to two dogs.