Today it is my pleasure to Welcome romance author
Savanna Welles
to HJ!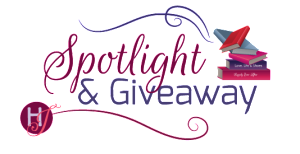 Hi Savanna and welcome to HJ! We're so excited to chat with you about your new release, The Moon Tells Secrets

!


Thanks you so much for the opportunity to participate!

Please summarize the book for the readers here: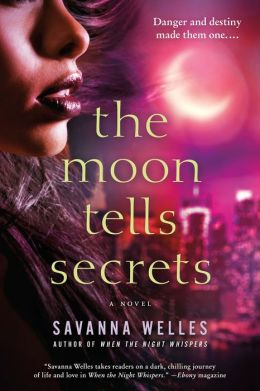 The Moon Tells Secrets is a paranormal romance about fear, grief and the courage to fall in love. Raine is a frightened widow raising Davey, her 11-year-old son. He has inherited a shape-shifting "gift" that will grow more deadly the older he gets. They are being pursued by a shape-shifter intent upon destroying them both. Fear and mistrust rule Raine's life until she meets Cade, still grieving his murdered wife. Raine and Cade are lonely and vulnerable and begin to find solace in each other's company. Until they discover that the savage details of Cade's wife's death mirror the powers that Davey has inherited. Time is running out as the beast that stalks them draws closer with each full moon.

Please share the opening lines of this book:
There are days when I wonder why I was blessed with his—this boy I love with all my heart, who may cost me my soul. I know I must keep him safe from what wants him—wants us—dead, and that the older he gets, the more desperate it will become. Some nights I can't close my eyes for worrying, can't breathe, but then my son will kiss me on the cheek and whisper—Slow down, Mom, take a breath—and I'll smile at him, and take that breath like he tells me to.
Please share a few Random facts about this book…
I had no idea there was so much information on-line about shape-shifters, sometimes called skinwalkers, and how to kill them. I'm a journalist at heart and love to do research—and I had my hands full on this one!

Please tell us a little about the characters in your book. As you wrote your protagonist was there anything about them that surprised you?
My characters always surprise me. From the moment I write the first line of dialogue I discover new things. Raine was written in first-person and Cade in third person. As I wrote in Raine's voice, I discovered more about her and found out things about her and her background that weren't in my preliminary notes. The same was true for Davey, her 11-year-old son. I have daughters, now grown, so it was fun exploring the personality of a boy. Luna, who is an important part of the book and appeared in When the Night Whispers, my first paranormal novel She is always a delight to write. Luna is always ready with hot meals, herbal teas and a spell of two if needed.
What, in your mind, distinguishes this book from other books out there in the same genre?
I tell the story from two points of view, which allows me to fully explore both Raine and Cade—and the fears and doubts that haunt them. In Cade's character, I was able to examine some of the issues that confront African-American men, and touch on the father/son relationship. I tried to portray through Raine's fears how often we as women can become our own worst enemy–and that the best way to conquer fear is meet it head-on.

The First kiss…
Cade and Raine are equally fearful of becoming involved yet drawn to each other. Initially, Luna, who is Raine's cousin and Cade's best friend, brings them together. Cade is a teacher, and wants to help Raine's troubled son. Raine is touched by Cade's sensitivity and concern. Yet they are both afraid of the secrets the other person holds. Love is slow-coming for them because there so many obstacles in the way.

Did any scene have you crying or laughing (or blushing) while writing it?
I loved writing this scene in Cade's kitchen that eventually leads to them making love. Throughout the scene, Cade can't stop thinking about his dead wife. Raine is patiently amused. Here's an excerpt from the beginning:
"Want something to eat?" Cade asked

"What do you have?"

He realized then what a stupid thing it was to ask since he didn't have a damn thing. He should have bought something, he realized, dips, chips. Dennie would scold him: he could almost hear her voice. You don't invite a lady on a date at your home and have nothing to serve her! What kind of suitor are you? Suitor! A word only Dennie would use.

"How about some popcorn?"

"Sounds good."

He pulled out a bag of popcorn and the cast iron pot Dennie used to pop it and handed it to her.

"Cade, would you like me to pop it?" Raine asked with a patient, good-natured grin."

"Oh, no! Of course not, Sorry." he muttered. Dennie had always popped the corn when they made it.
If your book was optioned for a movie, what scene would you use for the audition of the main characters?
In this scene, Cade and Raine are on a first date, and they're not quite sure what to make of each other. I'd be able to tell if there was "chemistry" between the actors and if they could express their "backstories" through their acting.
"Tell me about your wife, Denise. I can always tell when you're thinking about her because the light leaves your eyes."

"Denice." He grinned when he said her name. "Nobody called her Denice, not even her parents."

"What was she like?"

Another grin accompanied by a faraway look in his eyes. "Can't describe her except that she was…well…you know…indescribably. How can you pin down someone who makes you unimaginably happy. Saved me from myself. I was a wild man before I met her. Craziness. Drugs, drink, loose women."

"Wild man?"

"Generally speaking."

"Loose women?"

"To tell the truth, I was the loose one."
What do you hope readers will take away from reading this book?
I hope that readers will learn what both Raine and Cade eventually do, that mutual trust is the rock on which love always rest, and that it can defeat all obstacles—even evil shape- shifters…

What are you currently working on? What other releases do you have planned for 2015?
I am currently working on both a new romance under my penname Savanna Welles and a mystery under my real name Valerie Wilson Wesley.

Thanks for blogging at HJ!
Giveaway:

2 Print copies of THE MOON TELLS SECRETS by Savanna Welle
To enter Giveaway: Please complete the Rafflecopter form and Post a comment to this Q:

Have you ever been paralyzed by fear? What was your first response, fight or flee?
Excerpt from The Moon Tells Secrets:
Here is an excerpt from the first chapter in which Raine is afraid that the shape-shifter has finally gotten her son Davey:

It was dressed in black this time, from head to toe, a ninja or grim reaper ready for death. It stepped into the room as it had in the restaurant, sure of itself, looking around, turning up its dog nose as it sniffed the air, swallowing it, gulping down our scent, and when it saw me, its slanted, yellow eyes wouldn't let me go, and its dagger teeth peeked out from its thick pink gums. I stood staring, unable to move as I watched it stroll away.

How long had it been here? What had it done?

"Davey!" I screamed, finding my voice, tearing myself from where I stood, running to the back of the church. "Where are you! Where are you hiding?" I ran to the spot where I'd left him and dropped to my knees, my heart pounding. Had it beaten us this time? Had it gotten my son? I couldn't let myself think, I wouldn't.

"Davey!"

Yet somewhere in my mind, I knew I would sense if my son was gone. I would know it in my heart. He was here. I could feel him. Frightened but alive.

"Davey is your son?" I'd forgotten that Luna was behind me.

"He's hiding somewhere." I said, ignoring her question as I crawled between the pews, stripping out pillows, searching corners and crevices, my eyes filling with tears of fear and dread.

And then I saw the glint of his round glasses on the floor and his clothes–jeans, tee-shirt, socks, sneakers–slipped out of quickly, quietly, left in a pile the way he did when he got ready for school. And then Davey himself, nestled into a dark corner on the edge of a pew–a space just big enough for the tiny creature he'd become. I dropped to my knees, bending down in front of it. "Come out, now. It's okay, Davey. It's okay. It's gone."

He poked his head out first, small, brown, furry, then eased out the rest: tiny pointed ears and claws, whiskers fine as threads, sleek, fast body. Scampering to the back of the room, he disappeared into a cloak room. He'd spotted Luna and wouldn't shift in front of her. He never changed in front of me either; that secret he kept with his grandmother, how he made it happen, how long it took.

But this had been a foolish decision , this puny creature he'd become. Easily caught and eaten by the cat, dog, wolf that sought him. A child's choice–quick and small enough to burrow into a tight, hidden space. To disappear without calling attention. Not a wise one. How easily he could have been devoured before I knew he'd gone. Anna had warned me about this, better to be fierce enough to frighten she'd always told him. Run and hide until he is big enough, strong enough to fend for himself and for you.

Excerpts. © Reprinted by permission. All rights reserved.

Book Info:
"Don't trust nobody. Not family. Not friend. Don't let it get him like it got my son, not until he is ready to meet it. And remember that blood must pay for blood. A debt must be paid. Your boy can never forget. That is his destiny."?
Raine is at her wits' end. Her eleven-year-old son Davey, whom she has raised by herself, has the power to shift into any animal–a "gift" from his dead father.? Raine doesn't know how to control this legacy nor protect Davey from the skinwalker bent on killing them both. And if the skinwalker fails, she fears the sinister fate that awaits her son.?
Cade, still grieving the brutal murder of his wife, finds solace in Raine's companionship. But as the savage details of his wife's death mirror the powers that Davey is soon to have, Raine must fight to protect her child…in The Moon Tells Secrets by Savanna Welles
Meet the Author: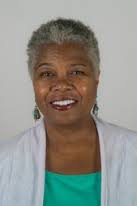 SAVANNA WELLES is a New Jersey-based writer. She loves jazz, cooking for friends, and spontaneous trips to distant places. Although she has written books using another name, The Moon Tells Secrets is her second paranormal romance.
www.SavannaWelles.com
www.ValerieWilsonWesley.com