Today it is my pleasure to welcome RITA® Award author

Sophia Nash

to HJ!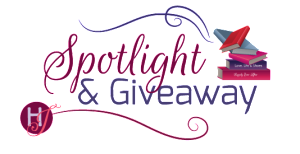 Hi Sophia, welcome 🙂
If someone wrote a biography about you, what do you think the title of the book should be? Why?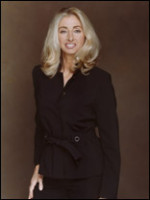 Hold On Tight and Breathe. I've been extraordinarily fortunate to have been born into a crazy, wonderful family. By the time I graduated from university, I had attended nine schools, and lived in fifteen places in the world. And my parents and extended family always concocted the wildest adventures and pranks on a whim. Professionally, I've been lucky to work for and with some of the most interesting people at CBS/WTVJ, on Capitol Hill, around the world as a journalist/television producer, and as a CEO of a non profit. And now? Well, I am living my dream of writing, while still surrounded by my crazy, wonderful family! So it's just best to work hard, play hard, and hold on tight and breathe. I could do without the insomnia though.
Which of your prior characters would you most/least likely invite to dinner and why?
I would like to be seated between two dukes: The Duke of Candover (hero of The Once and Future Duchess) as well as the Duke of Helston (hero in A Dangerous Beauty). I would enjoy watching them begin by detesting each other, and then end up the best of friends all the while charming me to hell and back.
Let's talk about your newest release: THE ONCE AND FUTURE DUCHESS
If you had to summarize the book for the readers here…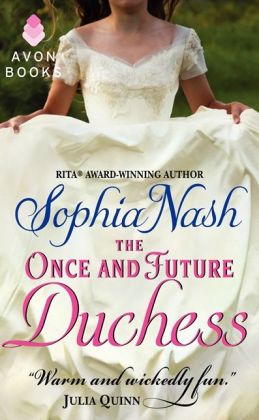 A duchess in time saves a noble line . . .
In theory, the Duke of Candover is the most eligible peer in the realm. But in truth, he has a deep aversion to the merest hint of marriage, not to mention two botched engagements which have marked his jaded soul. Now, after a debauched bachelor party that causes public outcry, the Prince Regent is demanding that it's Candover's turn to be brought to heel. And Prinny secretly believes that Isabelle Tremont, the Duchess of March, is precisely the lady up to the challenge.
Isabelle must marry, but a day of reckoning with the man she's loved for years is her greatest fear. If Candover insists she's too young and innocent for a seasoned world-weary man like him, there's no shortage of other candidates. Gentlemen of prestige and position. Gentlemen whose attentions are driving Candover to jealous distraction. Yet one abandoned moment under the stars hints that if they can put aside pride and duty, then a love once denied might just be their destiny.
Please tell us about the characters in your book:
I saved the best hero for last! Readers have been clamoring for the Duke of Candover's story since the series began. Behind his jaded reserve lies a heart bursting with pent up passion. And Isabelle Tremont, a duchess in her own right, has been in love with him since she was fifteen. This is a story about unrequited love and love denied.
As you wrote your protagonist was there anything about them that surprised you?
Yes. It was extremely difficult for the hero to accept love when it went against his strict code of conduct.
What scene did you most enjoy writing? Why?
There are some who say that golf should never appear in a romance novel. And especially not in a historical romance. I love to buck rules and the golfing scene in this story is one of my most favorite!
What scene was the hardest to write? Why?
The last scene of the book was the hardest to write because I was saying goodbye to all the characters of the series. It really is heartbreaking to know that it will be the last time you put yourself in their shoes and feel what they feel! I don't want to ruin the ending so I will forego including a snippet.
Who would you cast in the role of your characters if your book were optioned for a movie?
Hugh Jackman and Reese Witherspoon.
If you could have given your characters one piece of advice before the opening pages of the book, what would it be and why?
Never ever, ever, ever, ever, ever give up.
What are you currently working on? What other releases do you have planned for 2014?
I've just finished the last book in the Royal Entourage series: The Once and Future Duchess, which will be released May 27, 2014. I'm currently in the midst of writing my next book.
Where can readers get in touch with you?
www.SophiaNash.com
Thanks for blogging at HJ!
GIVEAWAY:

Digital Copy of BETWEEN THE DUKE AND THE DEEP BLUE SEA
To enter Giveaway: Please complete the Rafflecopter form and post a comment to this Q:

What is your favorite dating advice when you are falling in love with someone?
Excerpt
Chapter One
There comes a time in a lady's life when she must lace up her stiffest corset and face what she fears above all else. It's called a day of reckoning in polite circles. But in the privacy of her mind, Isabelle Tremont, the Duchess of March, preferred language far less refined. Base, in fact. Yes, this promised to be a rotter of a day full of sodding answers. Yet she had little choice but to harness pluck and see it through. And so she would wrestle through a forest of indignities to avoid future brambles of regret. Cowardice was just not to be borne. Her father, the Duke of March, had often told her that before he died three years ago, leaving her a duchess in her own right. A rare creature to be sure.
She only prayed God would not smite her when she did not fully own up to her true sentiments. It was one thing to take on the enemy, or rather … the gentleman who owned her heart. It was altogether another to bare her sensibilities. Pride was natural. Indeed, it protected one's dignity. And one's dignity protected the soul. And one's soul … Oh, for the love of God, there was no time for pastoral ruminations. Endless speculation was mere procrastination. Procrastination was worse than waiting for someone else to come to his senses.
And so, at precisely three o'clock in the afternoon, deep in Mayfair on a brilliant, cloudless late summer day, which did not match her mood, the petite duchess descended the stone steps of March House toward her destiny. At least no one else could fathom her inner tumult. Her maid, who not only excelled at pulling corset stays tighter than a French straitjacket, but also kept calm in the presence of silent madness, trailed her steps toward the carriage.
And then Isabelle saw an excellent sign.
A single crow alit on the roof of the family's crested, gilded, well-lacquered barouche. The onyx-colored bird appeared disoriented and lost; his murder—why a flock of crows was called a murder she would never understand—had forsaken him. Whoever said crows were vile knew nothing of the matter. They provided the finest quills, laid beautiful blue splotched eggs, and were the single most intelligent bird in England. He squawked and flapped his wings with displeasure. She knew just how he felt. But he would soon learn that independence was a lovely thing … once you got used to it. The crow flew off, and so would she.
Yes, a crow was a very good sign.
She was sure.